With sterile white-sand beaches, aquamarine water all around and spiking lush green island-cliffs, the gorgeous gateway to the Andaman in the form of Islands in
Krabi
draws in visitors in multiples of hundreds all year round. With a coastline that stretches up to 150 kilometres and beyond, Krabi serves as an ideal destination to indulge in
Island hopping
with multiple tiny islands set up with magnificent resorts and jaw-dropping scenic beauty to their backdrop.
Best Time for Island Hopping in Krabi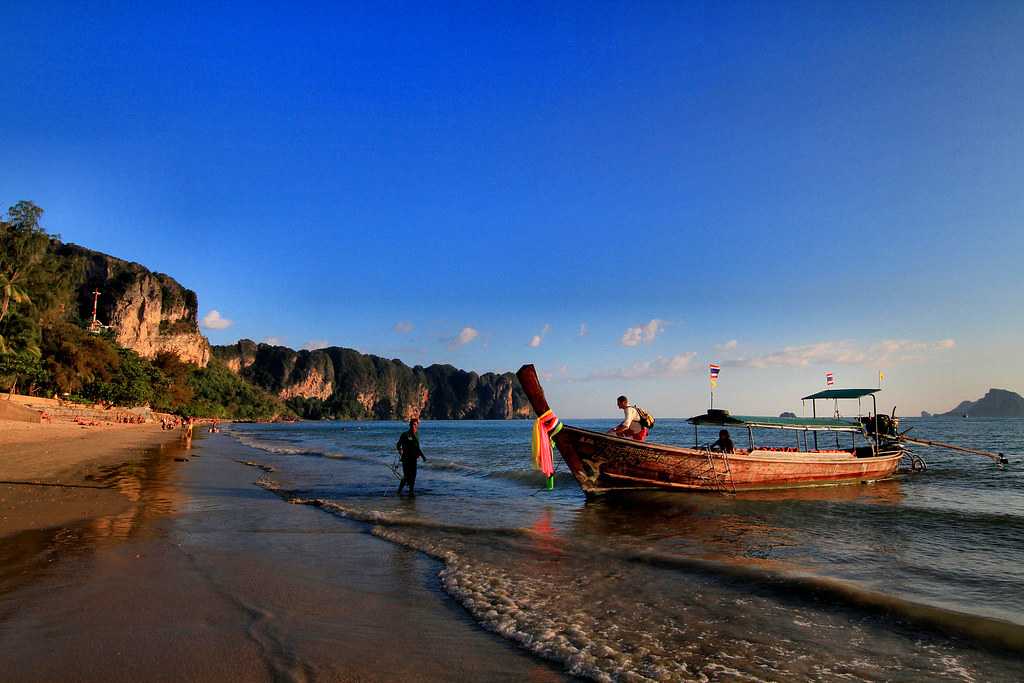 The peak season in Krabi is between November to mid-March, right after the monsoon season dies out. Temperatures are super mild and comfortable, and so is the sea. As a tourist planning a string of excursions to various islands of Krabi Thailand, that too, by boat, one would prefer calm and quaint seas.
The span between mid-March to May is not a bad time either to visit the islands in Krabi should slightly higher temperatures and rainfall not put you off. You'll see a slight spike in the climate and a nominal rise in humidity, but most importantly, you'll also less crowded beaches.
What to Expect While Island Hopping in Krabi?
With longtail boats as the tradition of the
Krabi
Islands, the wide variance in food and accommodation along with affordable transportation, you might not want to go back home for months. The possibilities are endless when it comes to the variety that you are catered with once you arrive at this popular beach destination in
Thailand
. From diverse marine life along with colourful corals, hidden caves to friendly locals, Krabi might turn out to be your dream residing address at least for the next couple of months.
There is a stretch of over 200 islands near Krabi, Thailand that are scattered over the Andaman Sea and quite a few of them basically being small rocky reefs with no access. But fortunately, the rest that are accessible are with so much picturesque presence that one can just lie under the sun and gaze at the scenic beauty for hours and hours.
Getting Around in Krabi, Thailand
From being seamlessly connected to other popular destinations in the Kingdom of Thailand likewise the Capital city of
Bangkok
to the ever-popular island of
Phuket
, Krabi Province in the southern half of the nation hosts a wide plethora of connectivity options.
Local buses, also known as song-taew, run throughout the day from different locations of Thailand
Motorcycle taxis to open-air vans, locally known to be tuk-tuks can take you for a stroll to anywhere on the island
By waterways, longtail boats to 'taxi' boats run from Ao Nang to Ton Sai and Railay Beach and other islands near Krabi
Most Beautiful Islands in Krabi
Koh Phi Phi comprises of two islands. On the primary island Koh Phi Phi Don, you can discover heaps of residing options, cafés, bars, sea-beaches, and places to witness the aura of nature around. Koh Phi Phi Leh is the littler one of the Phi Phi islands. You won't discover any hotels or resorts on the island since every one of the visitors come here for day trips only. For the bunch of youthful explorers from all over the world, Koh Phi Phi is an incredibly delightful place to be. Life in Phi Phi practically spins around deep-sea diving and partying under the moonlight. There are many shacks spread around the island, and every one of them is crowded by the dusk. Liquor overflows in containers, the music here is out-loud, enthusiasm-levels are crazy and nights often last till the morning.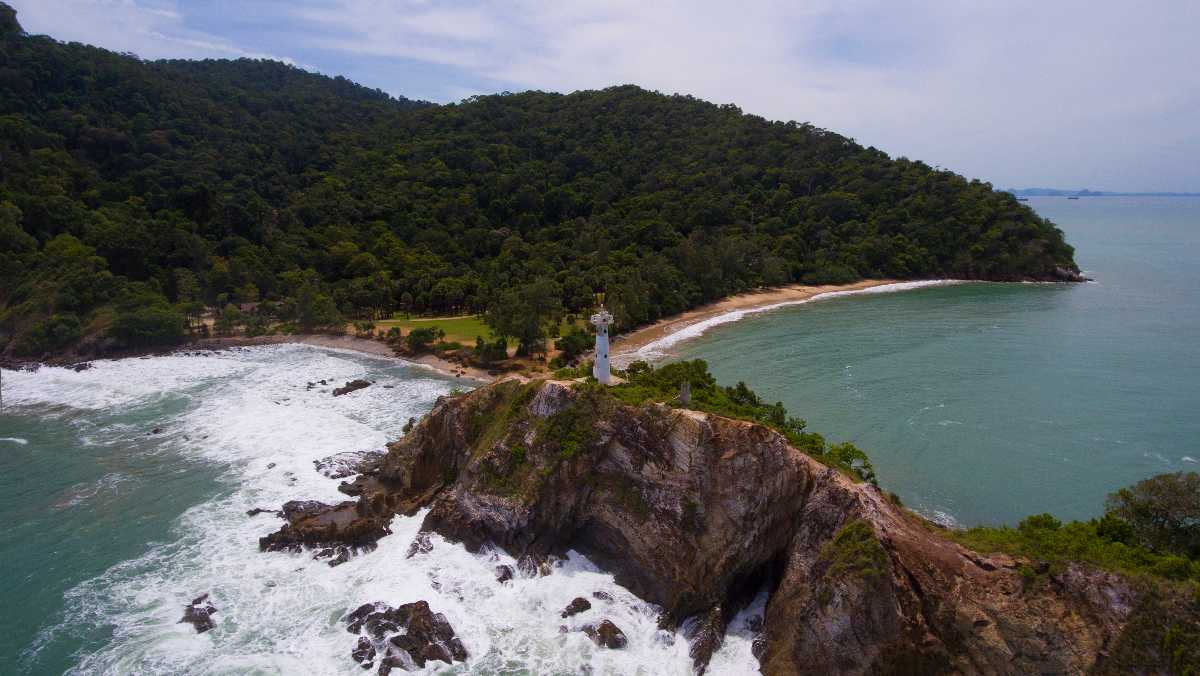 Koh Lanta is a peaceful and quaint island in Krabi. Despite the fact that the island has a somewhat larger perimeter, it has been saved from the masses and the overall commercialisation of the travel industry at least, to date. It's considerably convenient enough to get to Koh Lanta from Krabi Town. The island can be splendidly explored and witnessed by a bike. Get sunkissed on Koh Lanta's beaches, visit the National Park in the south, Koh Lanta Old Town or simply grab a drink to counter the sun and heat at one of the many joints just by the beach.
There isn't that much congestion on the island that you might expect at the other popular islands from Krabi, and around, so you can simply binge on the serenity of Koh Lanta and appreciate its delightful landscape. It is one of those islands from Krabi Thailand that is characterised by smooth white sand beaches and has diverse & widespread vegetation.
3. Koh Hong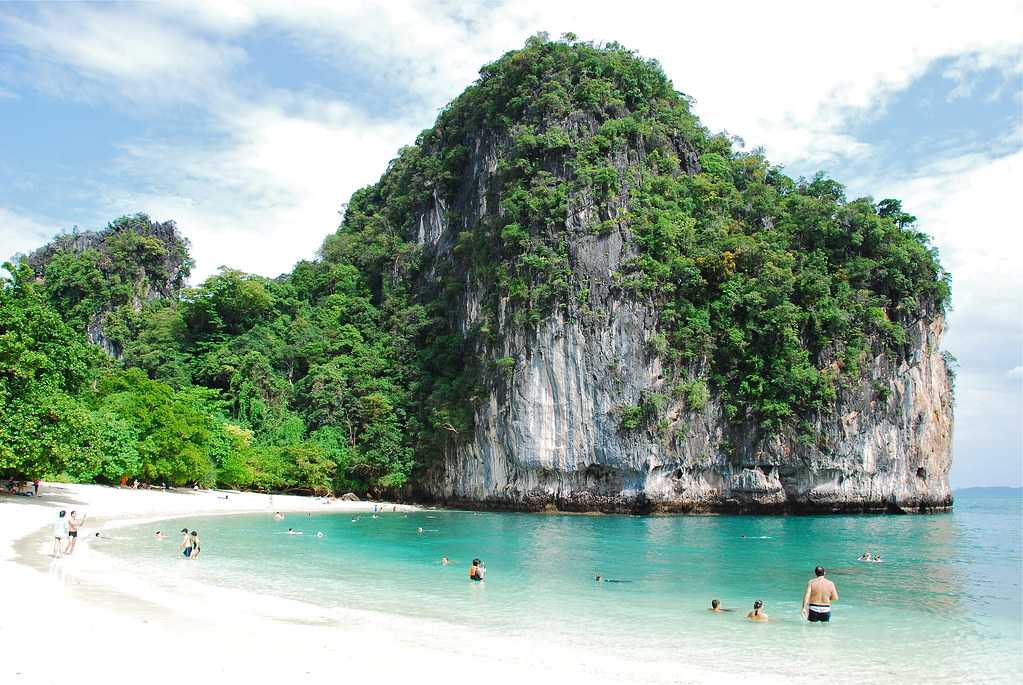 Calm and shallow waters, twin bays lined with two white sand beaches, the ideal location in the entirety of Thailand for swimming and snorkelling - yes, you are reading about the pristine and untouched, Hong Island. This fleeting lagoon lies within a gigantic cliff-lined drift of the island's waters and offers its tourists with jaw-dropping views. The water even goes through colour changes at the mark of low tides from emerald-like deep green to complete clear turquoise!
While you will find solace, overcoming the noisy cacophony of tourist crowds, this also indicates that you will have to arrive here with appropriate preparation with stuff like food, water, and towel. Nonetheless, during the high season, it can attract quite some visitors to the island, which can be avoided to some extent if you start your trip early in the morning to have this paradise almost to yourself.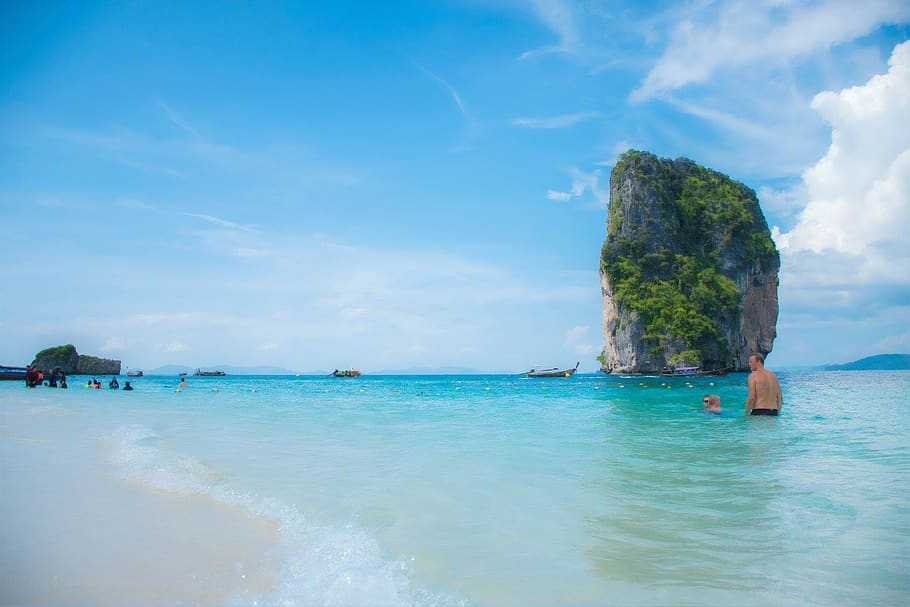 Koh Poda is a tiny and pretty limestone island located off the Ao Nang coast that is sprinkled with pine and palm trees. The best part of this island is that there are no signs of any boats or crowds – it's just you and the mesmerizing nature around. The sublime turquoise water, the pretty white beach and the pacifying sound of subtle waves. This is one of those islands of Krabi where you get to capture some amazing shots that you will surely cherish in the years to follow!
Moreover, a mystical adventure underwater is there for the offering just at a mere distance of 20 meters from the beach – a pristine coral reef with the most diverse marine life that you might have experienced elsewhere. Make it a point to carry along your snorkelling gear for a super-exciting swim session with the fish-family down under! Barring a small beach hut that sells refreshments, the only other notable setups on this tiny island are a hotel and the Camp for National Park Rangers.
5. Koh Phra Nang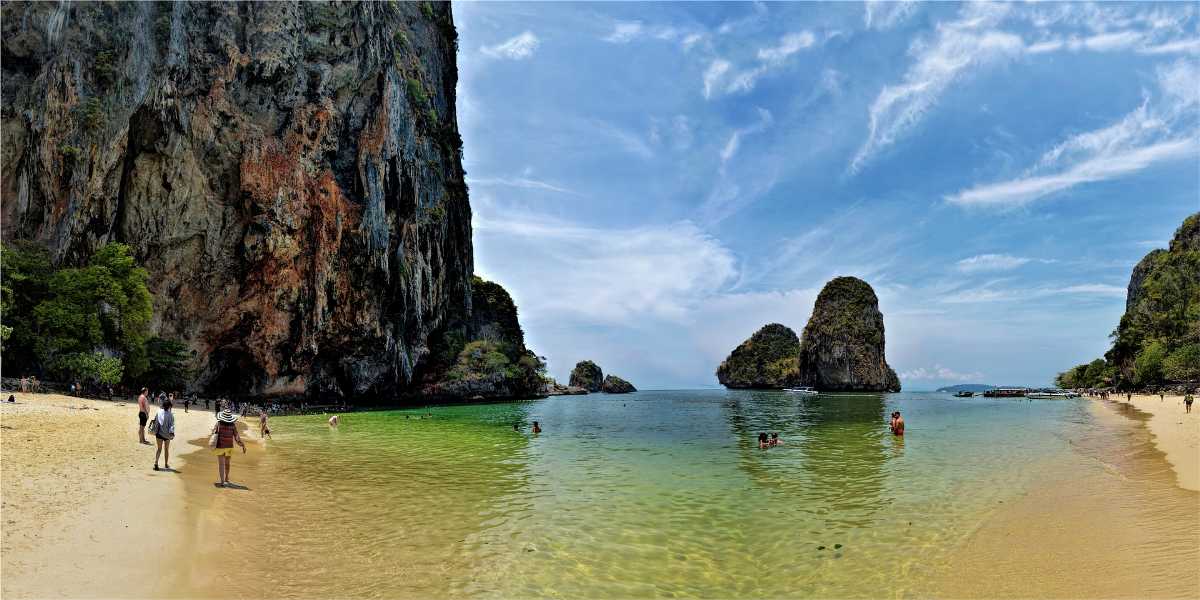 The southernmost tip of the Railay Peninsula is characterized by a classic limestone-cliff island in Krabi in the form of Koh Phra Nang. It happens to be a year-long favourite amongst visitors, mainly for its endless beachfront stretch that serves as the perfect locale for multiple beach activities. There are several contrasting activities running throughout this island that makes it significantly different from its other siblings of Krabi Island. Keep a close eye on the "food-boats" along the northern stretch of the beach where long-tail boats are stacked with sellers preparing fresh sandwiches, fruit juices, and BBQ corn.
What pushed Phra Nang to global fame fascinatingly, was the sport of rock climbing. With pondering rock formations and outspoken cliffs, these roaring limestone debacles have attracted multiple climbers towards them. The story says, if one manages to reach the top of one of the iconic trails of 'King and I', a sight towards the eastern-most reaches from the top, can fetch you a glimpse of an interestingly mysterious cave which is still claimed to hold the remains of an old Thai King and his valuable treasures.
Itineraries for Island Hopping in Krabi
There exist four sets of islands that are within reach from the Krabi mainland coast of Thailand: the 4 Islands, the Hong Islands, the Phi Phi Islands, and James Bond Island (midway Phuket and Krabi). Each island group can be visited within a day span – either as part of an organized tour or on a private boat.
1. Phi Phi Islands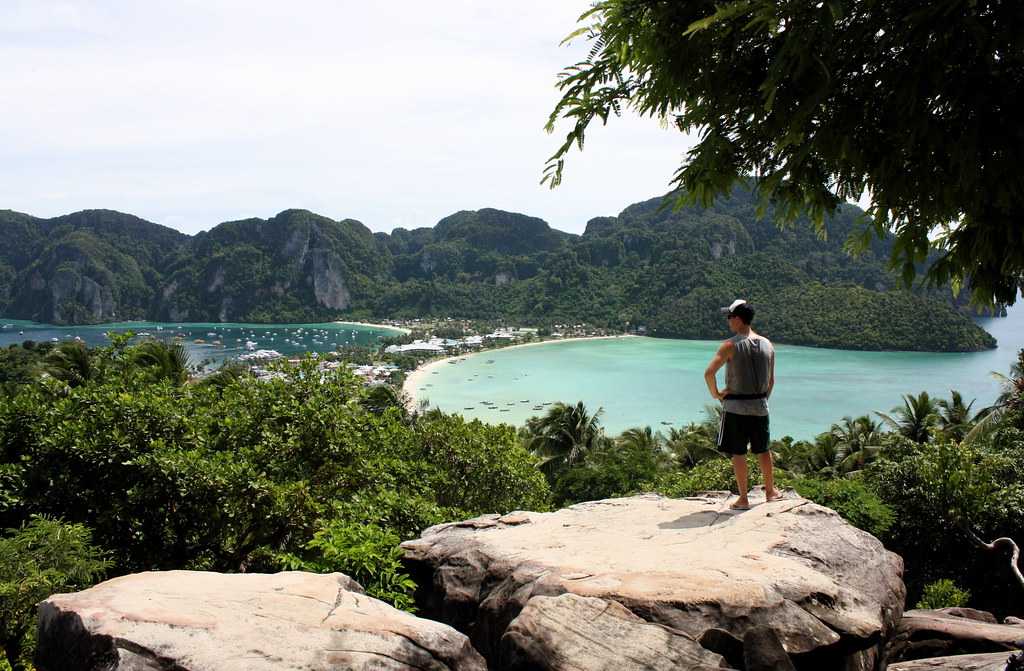 Phi Phi Islands as they are collectively known comprises of Bamboo Island, Koh Phi Phi Don, Koh Phi Phi Leh, Bida Nai, Bida Nok, and Koh Yung. The former three in the list are usually visited on the day-tour boats by families and their kids, while the latter three are mainly scattered with divers. Generally, this group of islands are the most crowded among all the islands in Krabi. Their proximity to Phuket also pulls in thousands of day-visitors from both the region of Phuket as well.
2. The 4 Islands, Krabi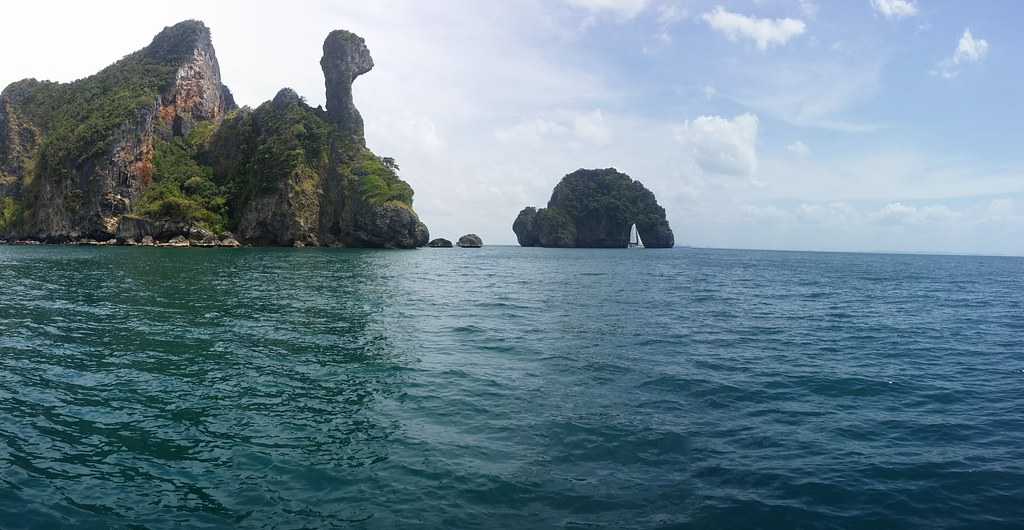 Consisting of Chicken Island, Koh Tup, Koh Poda, and Koh Mor - these islands are ideal for brief day-trips for families with small children. Among all the island groups, the 4 islands are the most sheltered, so a day trip works out even if the weather is seemingly dodgy. Be sure to keep a dedicated snorkelling trip that will take you to rock islands, far away from the traffic hotspots.
3. Hong Islands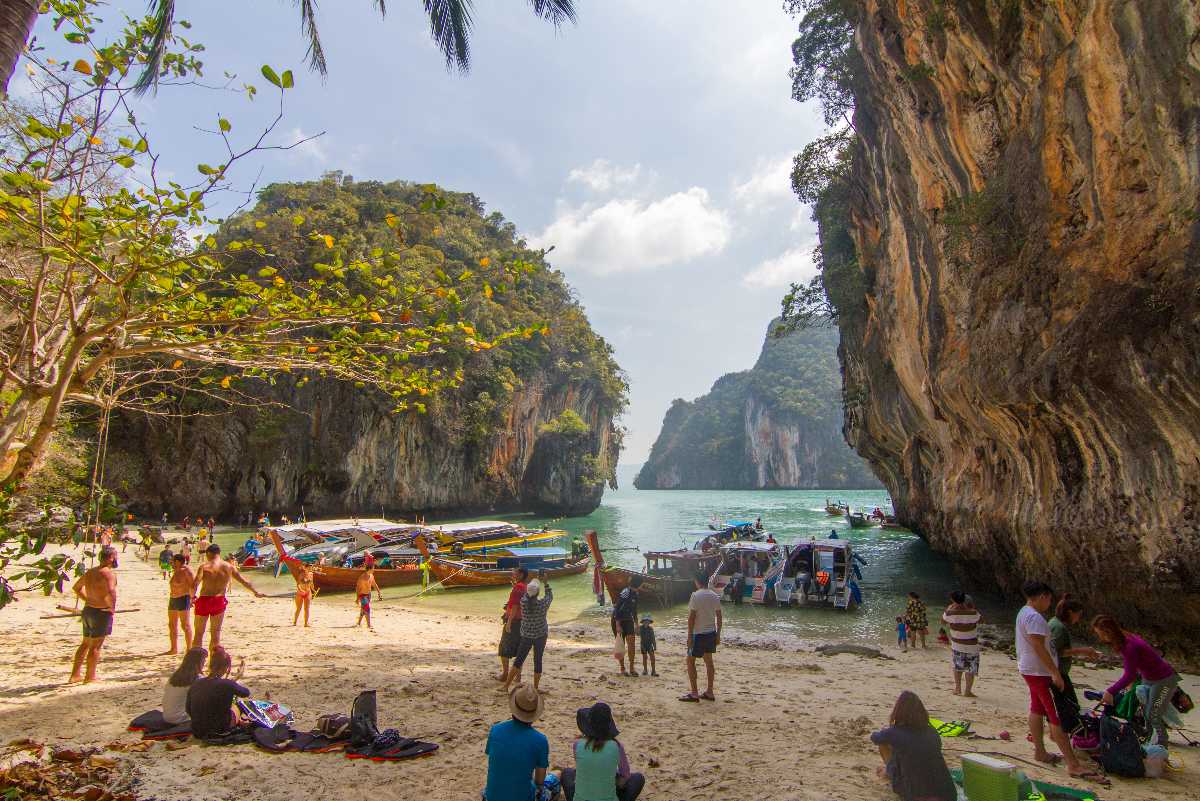 Koh Hong, Koh Rai, Koh Pakbia, and Koh Lao Lading together sum up the Hong Islands that are must-visits for nature admirers as this section of the Krabi Province offers the best wildlife and snorkelling options, close to the coast.
4. James Bond Island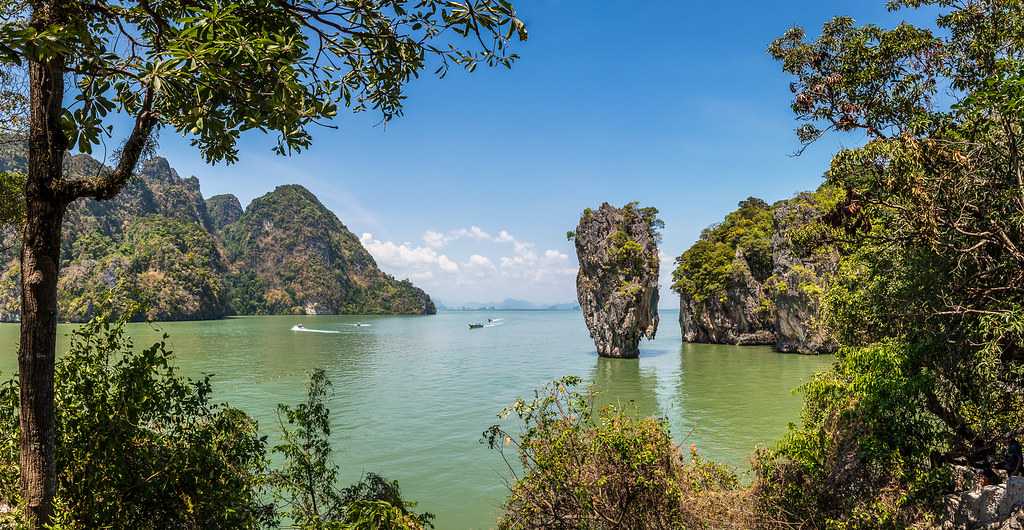 James Bond Island, named for being featured in the James Bond movie - 'The Man with the Golden Gun', consists of Koh Khao Phing Kan and an islet - Koh Tapu. Located in the Phang Nga or Phra Nang region, it is a natural spectacle that is further crowded than Phi Phi Islands at times. This is again, due to being at a location that is midway between Krabi and Phuket. The best way to visit is to go independently without a group tour and during off-peak so that you can relish a wider cruise of the Phang Nga Bay.