There is no shortage of creativity in India. And when creativity meets environmental conservation, it leads to wonders like the Ice Cafe! 
India launched its own natural ice cafe earlier this year. Standing at the height of 14,000 ft above sea level, this icy construction is found in Gya Meeru village of Ladakh. The ambience and surroundings are unlike any hilly regional cafe you've witnessed.
Cafe Creators
The Border Road Organization and three local youths-Jigmet Tundup, Nawang Punchok and Sonam Chosdup achieved this icicle marvel. It is said that this structure was an inspiration from Rolex Awardee Sonam Wangchuk's concept of conserving winter water in the form of artificial glaciers. 
How Was It Constructed?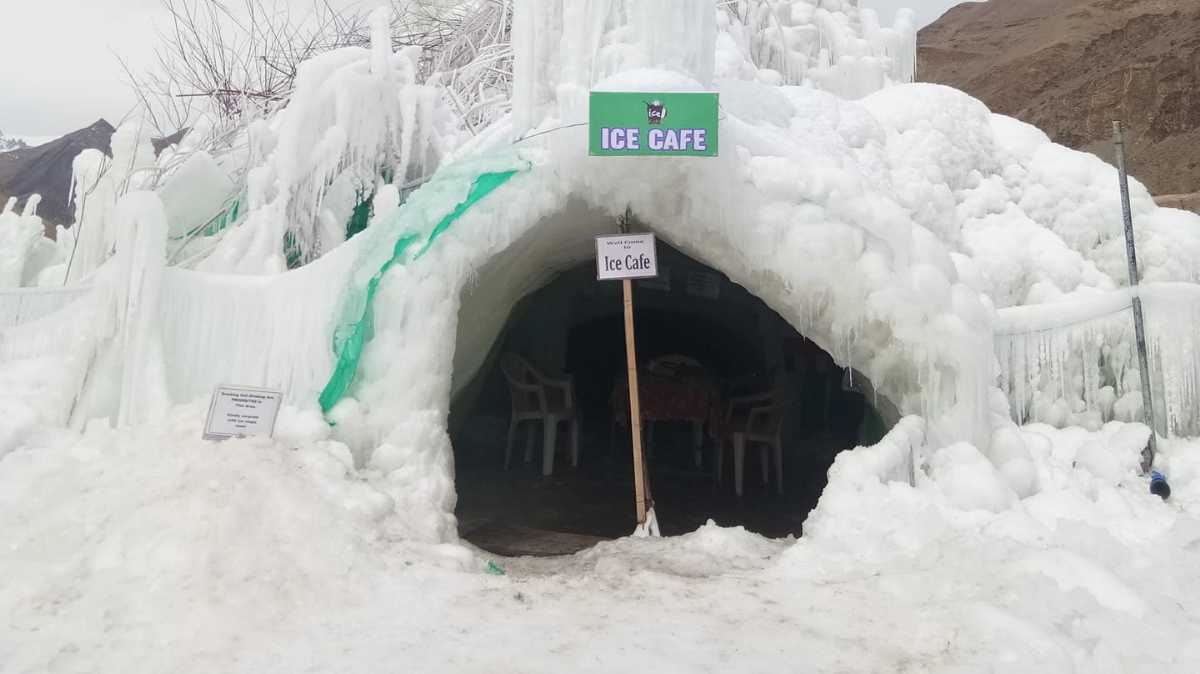 The ice sculpture is an artificial but natural glacier built by running pipes under frost lines. Upon water falling on a cone-shaped net, this frozen liquid density led to a growth in the cone's size and thickness. The stupa space was big enough to accommodate people and serve food too!
How Long is it There For?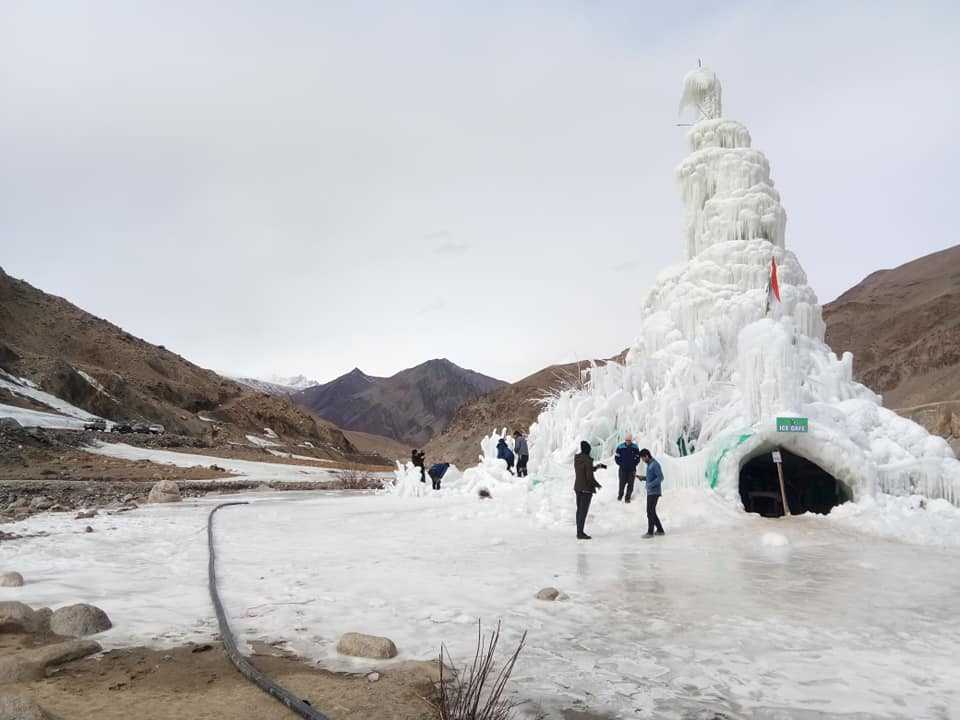 Since it is a natural ice construction, it is bound to melt. But it is said that the cafe will stay put until
mid-May 2020
. The water will then be drawn to tanks and would be utilised to feed the planted land using drip irrigation. 
Location: Leh-Manali National Highway in the Gya Merry Village of Leh. 
The Cafe Menu 

This Ice Stupa would serve you with some heat through its hot and tempting Masala Maggie. Although the cafe does not have a full course menu, it definitely rescues your winter hunger pangs.
While the other parts of India are incessantly wasting water, Ladakh is using effective methods to conserve it. So if you're heading to Ladakh anytime sooner, don't miss out on the legendary ice cafe. This landmark is bound to be remembered for posterity. Are you excited to explore this unique cafe? Let us know in the comments below!