The Middle East has been in love with Coffee beans during the past years, and over time, this love affair has given birth to some of the best Cafes and Coffee shops in
Dubai
. Whether you want to sip on a good cup and spend some self-time, or chit chat with your people over a coffee- Dubai has a coffee place for you. If you are in Dubai, and craving for a cup of fantastic coffee, go through this list to know where to head.
1. Dubai Coffee Museum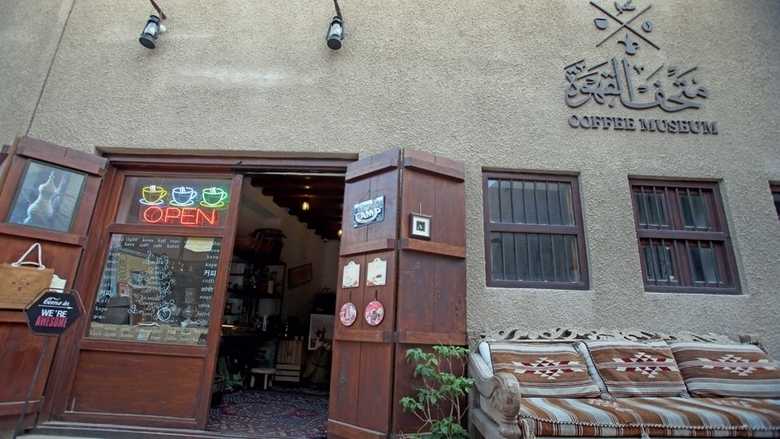 Dubai has an entire museum dedicated to coffee in one of the heritage hubs of Dubai, Al Fahidi. You can take a tour and get to know about the history and evolution of coffee. They have a live demonstration of different roasting and brewing styles and representation of antiques, which can be bought from their Museum Shop. The aromatic journey through the museum is incomplete without tasting a sample of freshly brewed coffee for AED 10, prepared by their staff in traditional costume.
Address: Villa 44, Al Fahidi Historical Neighborhood, Bastakiya 
Timings: 9:00 AM to 5:00 PM (Saturday-Thursday)
Price: Starting from AED 10
2. Alchemy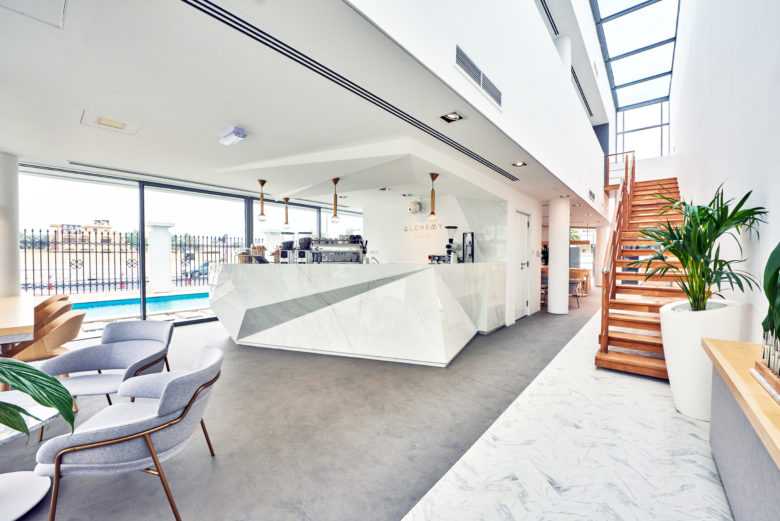 Alchemy is a homegrown coffee shop in Dubai located in a beautiful villa with a pool, which makes you feel like you are in a home away from home. With the wooden and marble interiors, and the aroma of coffee all around, it is a perfect spot to get photographed with your friends and family, and of course, enjoy their homely coffee, which is sourced from single ethical farms. 
Address: Opposite to Dar Wasl Mall, Al Wasl Road, Jumeirah 
Timings: 8:00 AM to 11:00 PM
Price: Starting from AED 20
3. Tom & Serg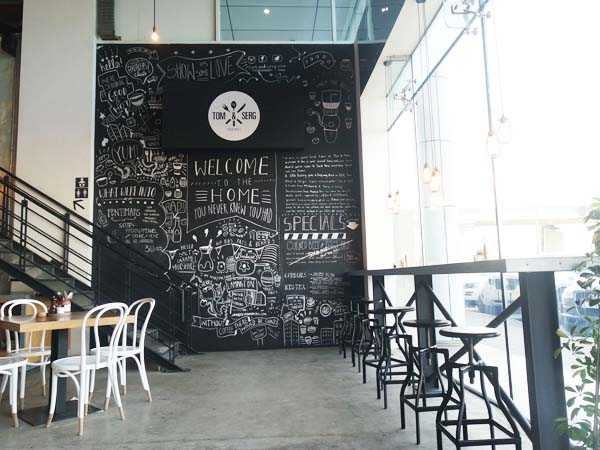 Run by the duo- Tom and Sergio, the place is one of the best coffee spots in Dubai. The two-floor cafe has an open kitchen and coffee bars, offering fresh, healthy food and speciality coffee. Their menu celebrates flavour at every opportunity with fresh and nutritious ingredients, and they have a lot of vegetarian and vegan options. Tom & Serg also hosts several food pop-ups, showcasing their dynamic palate and world flavours.
Address: Near ACE Hardware and Burjeel Hospital, Al Joud Centre, 15A Street, Sheikh Zayed Rd 
Timings: 8:00 AM to 3:35 PM (Sunday-Thursday)  8:00 AM to 5:45 PM (Friday-Saturday)
Price: Starting from AED 20
4. Spill The Bean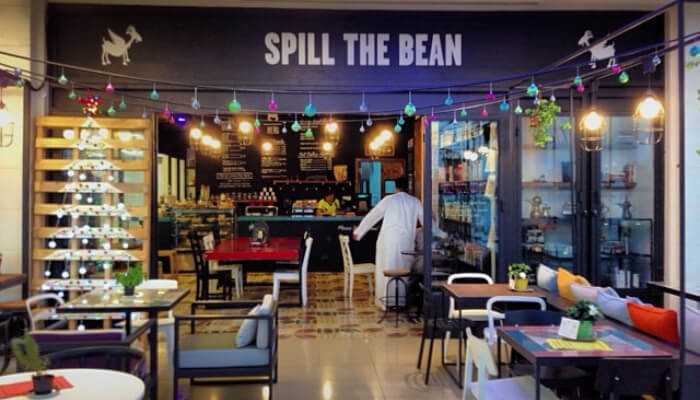 An independent coffee shop in Dubai that was previously housed in Dubai Sunset Mall, Spill the Bean in Sustainable City area serves great coffee which is 100 per cent organic. They also serve fresh juices, tea and an assortment of bread. There is even a row of bookshelves in the back with a collection of good books, for the book worms to linger over their cups. With its floor to ceiling windows, comfy seats, free WiFi and lots of plugs, the place is a perfect spot to read or work.
Address: Shop No.07, Ground floor, Block B, The Sustainable City, Arabian Ranches 
Timings: 7:30 AM to 8:00 PM
Price: Average cost of AED 130 for two people
5. Mokha 1450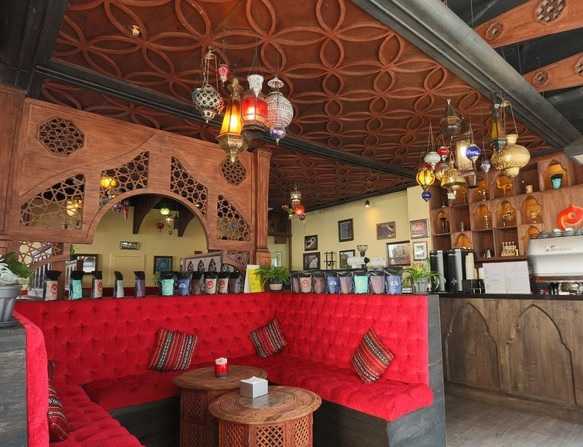 This coffee 'boutique' promises to deliver it's coffee enthusiasts the 'heart of coffee' from crop to cup. They serve coffee that is exclusive, limited in quantity and served nowhere else, brewed according to the early coffee culture. Mokha 1450 aims to make both the end-user and the farmer share more equally the burden and rewards in producing an exceptional cup of coffee by paying them a fair price. Their extensive menu consists of a wide range of brews and blends, signature drinks and coffee mocktails. Located in both Jumeirah and Al Safa, this cafe is best for an extended visit rather than an on the run coffee-stop.
Address:
Location 1 - Shop 7, Aswaq Mall, Al Wasl Road, Al Safa 
Location 2 - Ground Floor, Building 8, Golden Mile 2, Palm Jumeirah
Timings: 7:30 AM to 10:00 PM
Price: Average cost of AED 80 for two
6. Raw Coffee Company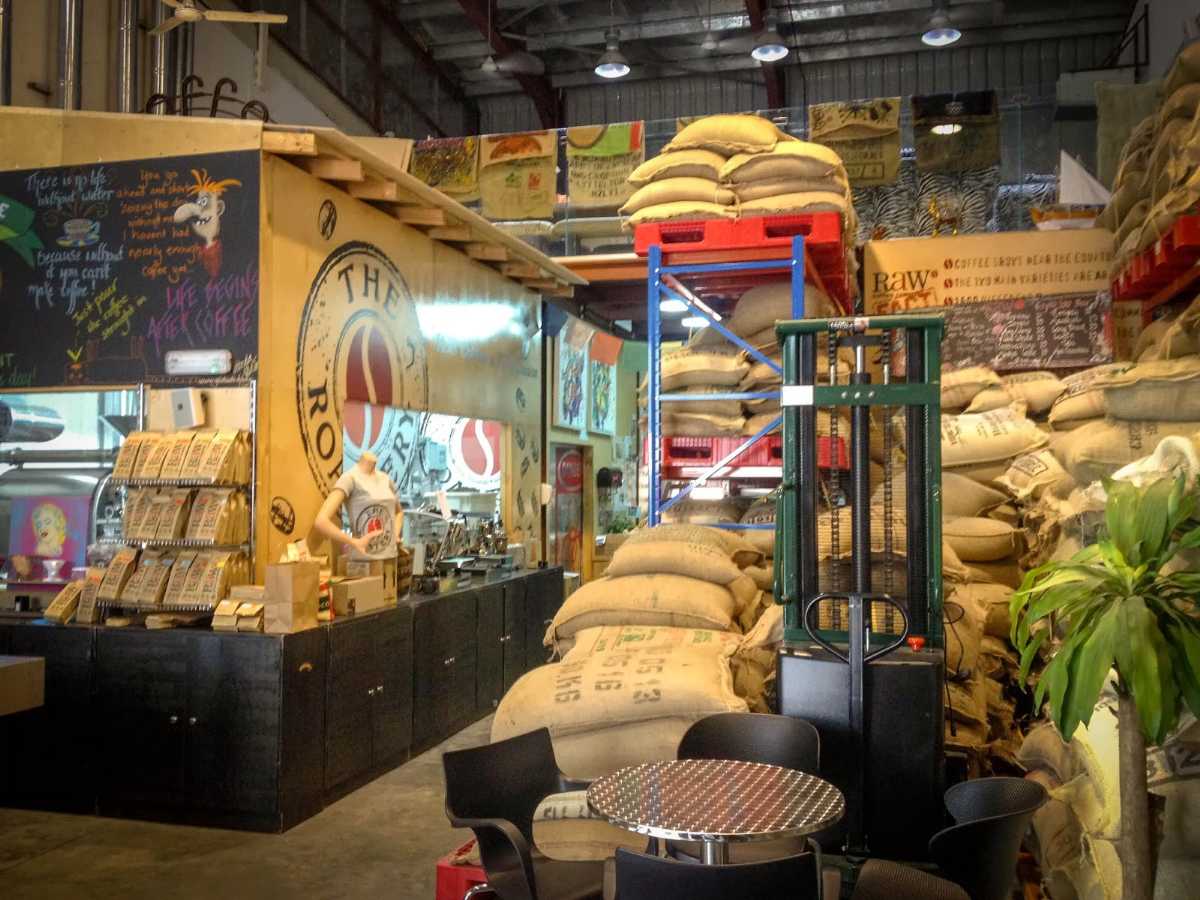 Raw Coffee Company is a supplier of locally roasted organic coffee, brewing equipment and merchandise, in Dubai. They have set up their coffee shop in Dubai featuring espresso and brew bars, with great sound system and wifi, where they serve Rocket Fuels for those on the go, and the bottle nitro-infused cold brew with flora aromas or a chocolatey finish for those who want to sit back and relax over their coffee. And for the ambitious ones, take a class on coffee preparation or sample their organic beans either as single origins or blends, in their warehouse roastery.

Address: Corner of Street 7a and 4a, Warehouse #10, Al Quoz 1
Timings: 8:00 AM to 8:00 PM
Price: Average cost of AED 50 for two
7. The Brass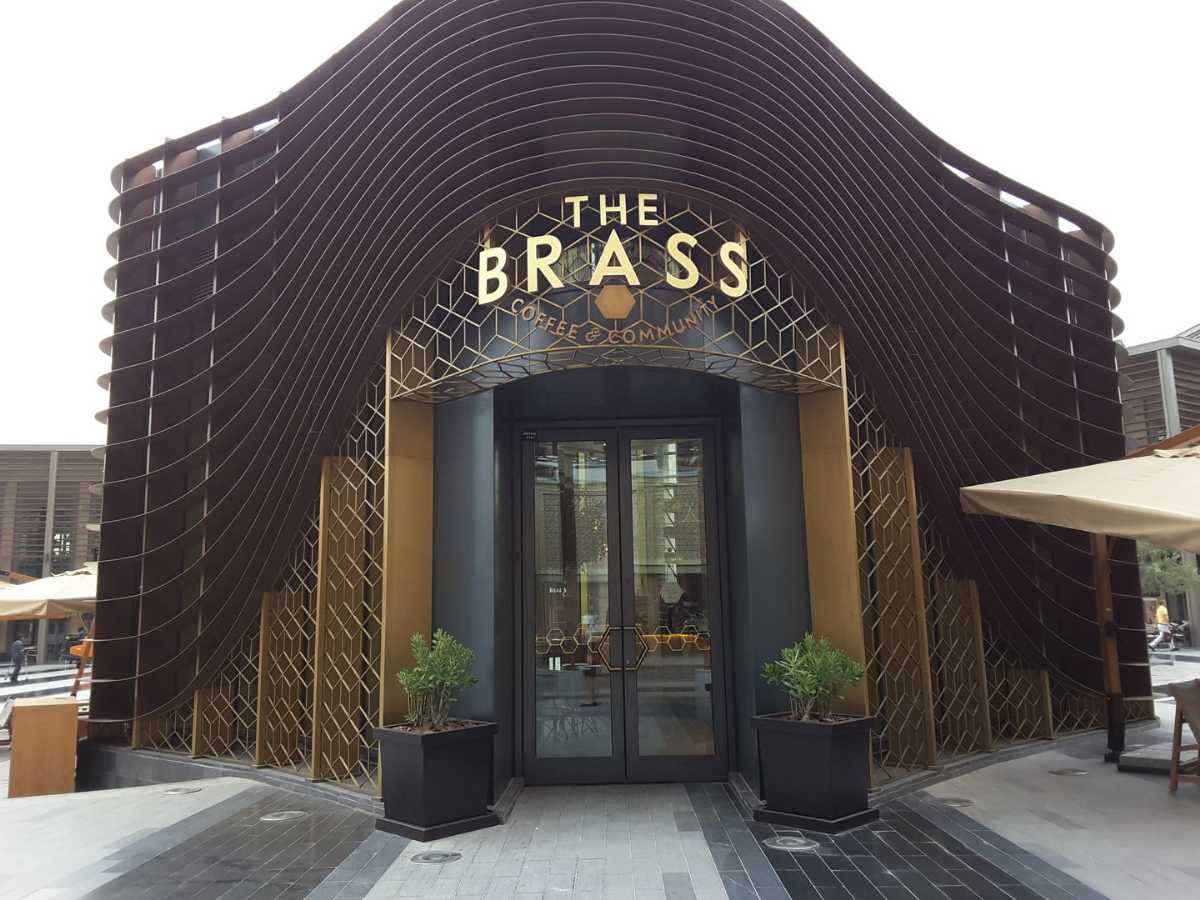 The Brass is a community coffee house built by Dubaians for the Dubai community, and their space, extensive menu and coffee reflect the same ideology- the celebration of East meets West coffee culture. Apart from the classics like cappuccino and latte, they have their signature range of beverages and multicultural preparations. And save room for the mouth-watering pastries that are sure to attract you from their cake display.
Address: Al Seef Street, Umm Hurair 1
Timings: 8:00 AM to 12:00 AM
Price: Starting from AED 14 
8. The Sum of Us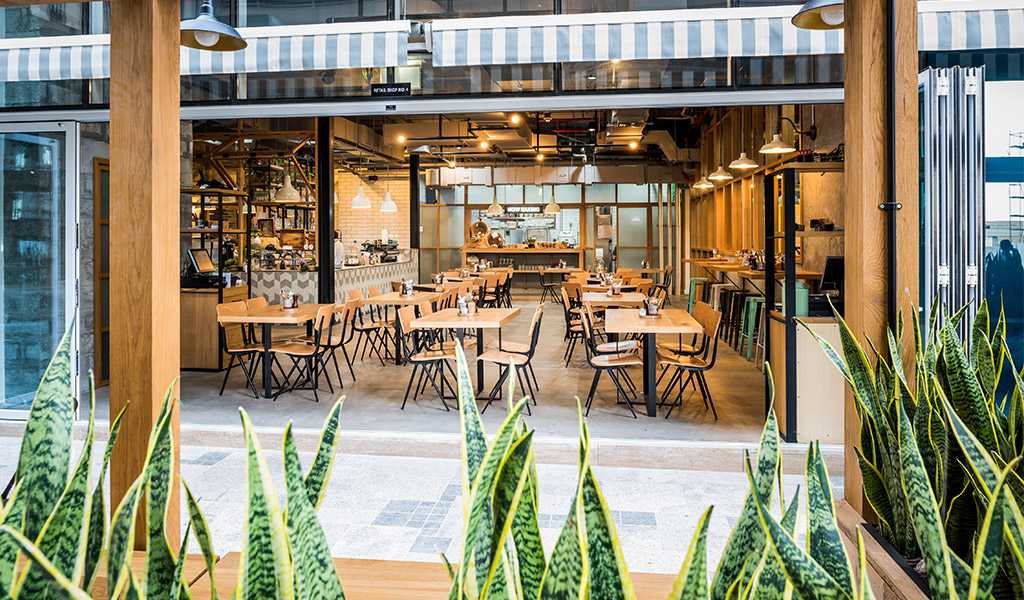 The Sum of Us is an all in one combo of a gourmet cafe, bakery, and a coffee roastery who make everything on their menu on their own, from scratch. They bake their bread, roast their coffee and fillet their fish, to make their dishes wholesome and healthy. Discover their creative artisan space, experience their diverse menu, encounter their adventurous coffee roasters and indulge in their freshly baked bread and pastries from their Rise & Dawn Bakehouse.  
Address: Ground Floor. Burj al Salam Trade Centre, 6th Street Trade Centre 
Timings: 8:00 AM to 11:00 PM
Price: Average cost of AED 180 for two
9. Drop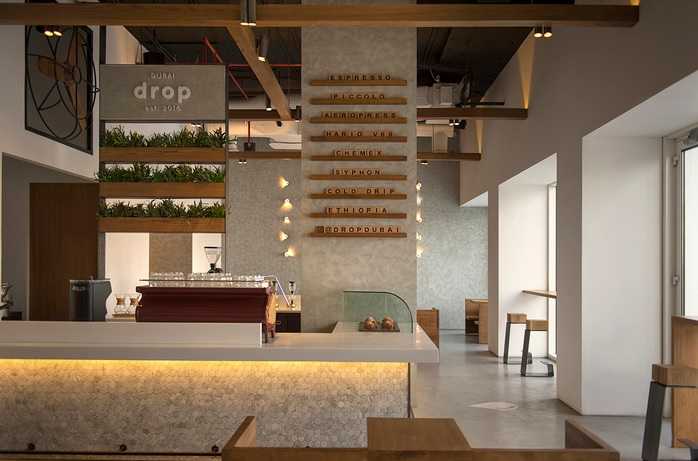 Located in the Dar Al Wasl Mall, this coffee shop in Dubai is a cool contemporary cafe with a hip vibe, featuring minimal aesthetic design, wooden chairs and countertops, marble tables and coffee table books. They serve no other beverages but exclusive varieties of coffee, paired with tasty cookies and desserts that perfectly complement the drink. They have world-class award-winning baristas from different countries across the world, who are experts in their field wanting others to experience the ambience of their culture, through their coffee. 
Address: Entrance 3, Dar Al Wasl Centre, Al Wasl Road, Safa
Timings: 10:00 AM to 11:00 PM
Price: Average cost of AED 85 for two
10. Stomping Grounds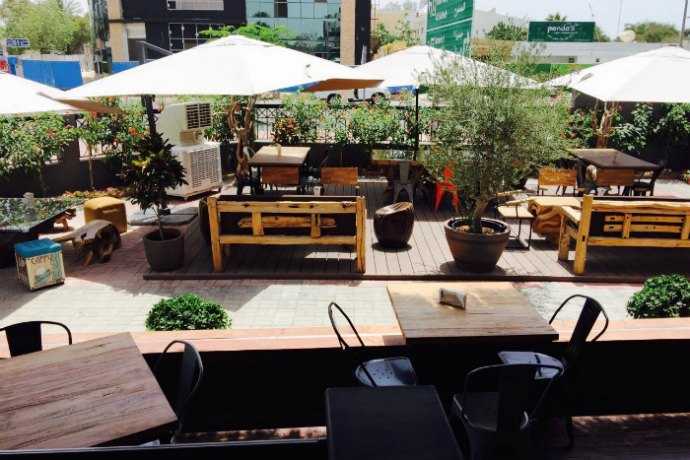 Stomping Grounds is a friendly neighbourhood Aussie Cafe in Jumeirah that serves breakfast, lunch and dinner apart from their extensive menu of coffee to choose from. The cafe has a special vibe with its rustic wooden furniture, aesthetic metal fixtures and lighting, with two outdoor terraces. This makes it a perfect place to relax, unwind, stir creativity or have meetings, along with their in-house roasted single-origin coffee and fresh food.
Address: Villa 98, Street 12 D, Jumeirah 1
Timings: 7:30 AM to 11:00 PM
Price: Average cost of AED 215 for two
With several rising coffee shops all around the city, one would be left spoilt for choices when in Dubai. Most of these home-based coffee shops have their roasteries where they source premium quality coffee beans directly from the farms to gift you the experience of tasting the fresh, original flavour. While some offer the all-time favourite classics like Latte and Espresso, some go adventurous and blend different flavours and ingredients to make their signature drinks. If you love coffee and beautiful spaces, then the coffee shops in Dubai will surely be your favourite hang-out spot.