Walk Along Changi Point Boardwalk:
Segregated into six different sections, namely the Beach Walk, the Cliff Walk, the Creek Walk, the Kelong Walk, the Sailing Point Walk, and the Sunset Walk, this picturesque coastal walkway, traversing lush mangroves, traversing along the length of the Changi Village. This 2.2 kilometre walkway along the waterfront is open 24 hours a day and is the ideal place to relax for a while.
Relax at Changi Beach Park:
The 28-hectare Changi Beach Park is one of the oldest coastal parks in Singapore with rich historical significance. This place had served as a brutal killing ground for the Japanese Army during the Second World War. At present, this serene park serves as an ideal place for hosting overnight picnics, jogging, or simply lazing around to watch the beautiful sunrise and sunset. It also houses a playground with various recreational activities for children.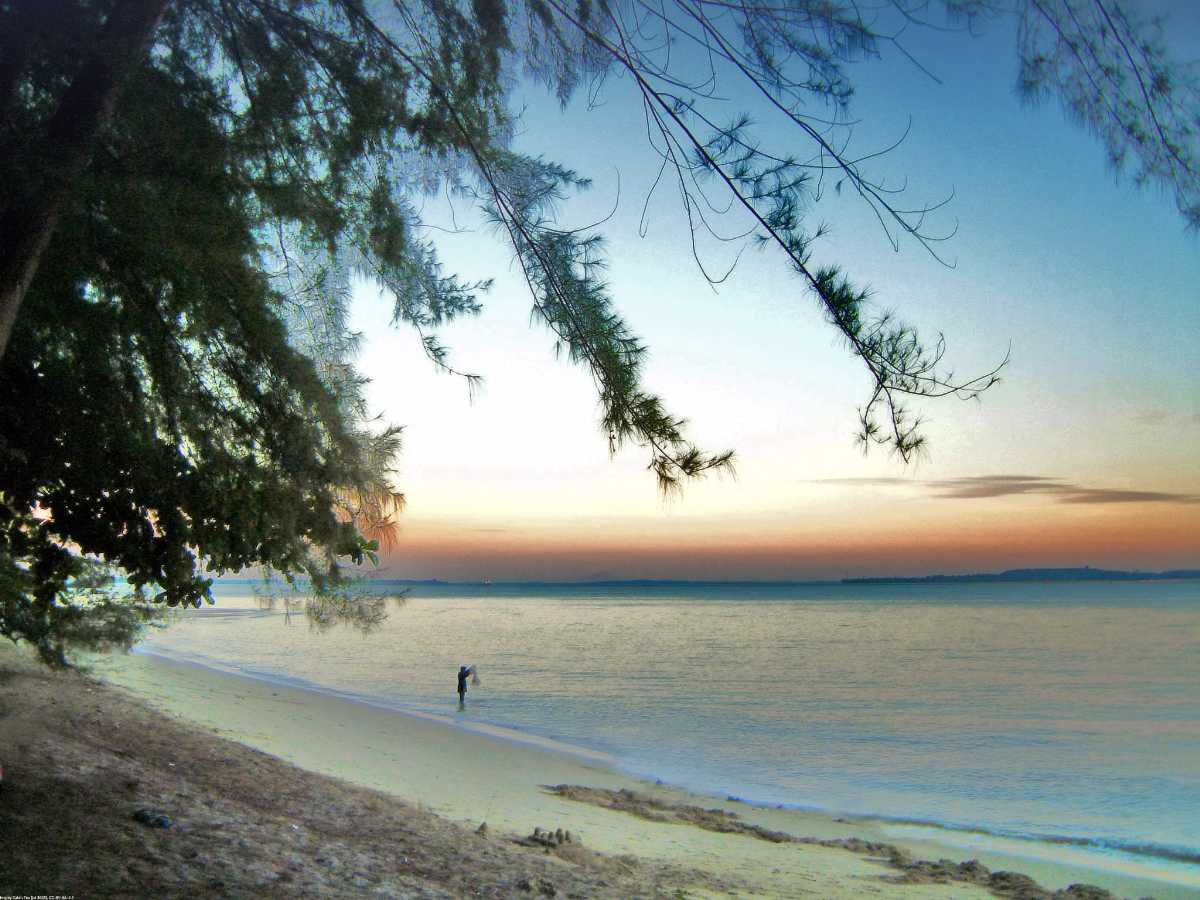 Visit Changi Chapel and Museum:
Formerly located beside the Changi Prison, the Changi Chapel and Museum was shifted to a new site at a distance of one kilometre from the former place when the Changi Prison was expanded in 2001. The extensive collection of photographs, letters and paintings along with artefacts from the Second World War makes this place a must-visit. Photography is not allowed inside the premises. The museum also has a gift shop which houses memorabilia and books for sale.
Eat your Heart Out at Changi Village Hawker Centre:
Apart from the splendid scenic beauty, the Changi Village excels in serving delicious food as well. Renowned for its scrumptious Nasi Lemak and steaming Hokkien Noodles, the Changi Village Hawker Centre is a popular hub among the food connoisseurs. The endless choices and the long length of queues may be a challenge at first, but who doesn't enjoy some appetizing food at an affordable price?
Visit Sree Ramar Temple:
With a humble beginning as a shrine at the foot of a tree, the Sree Ramar Temple is a magnificent place of worship with the Hindu Lord Rama as its presiding deity. Various religious ceremonies like the Ram Navami, Hanuman Jayanti, Chandi Homams, Navratri festival, and the Thiruvilakku pooja are held here with pomp and pomposity, drawing in a larger number of devotees on a regular basis. Primarily a Vaishnavite temple, Sree Ramar is also home to Saivite deities which help the Hindus to carry out the post-funeral rituals at the sea before proceeding to the temple so that the rites and rituals may reach completion. This religious temple also houses the deities of Quan Yin and Lord Buddha in order to cater to the religious needs of the non-Hindus.