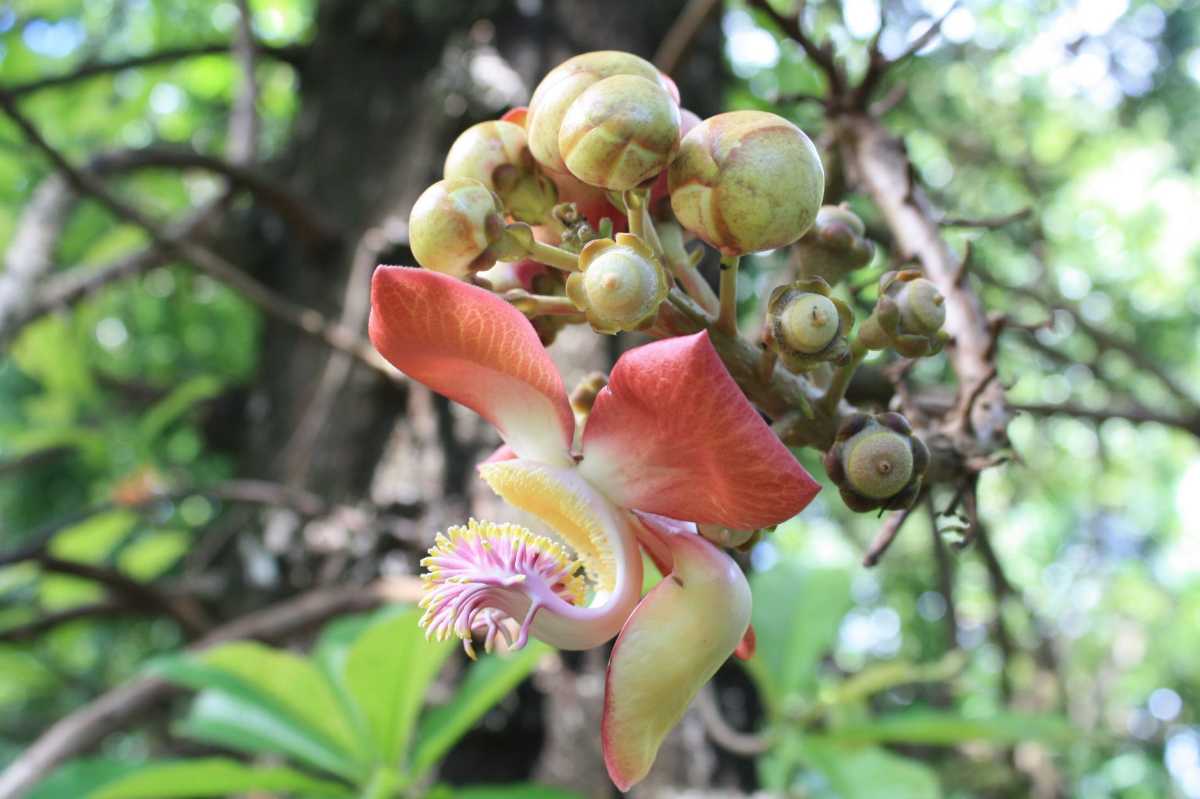 When it comes to the plant life or flora, the Seychelles National Botanical Gardens have a lot to display. With the famous Coco De Mer Trees lining the entrance of the gardens, one can obviously expect much more, and the gardens do not disappoint.
The Coco De Mer Trees are the proud owners of the world's largest seeds, and though they are endemic to Seychelles, the Duke of Edinburgh was the one who had planted these trees in 1956 in the Botanical Gardens and gave rise to what is today called the Coco De Mer Alley.
Aside from the Coco De Mer, another plant species that are extremely treasured and unique in the Botanical Gardens is the Cannonball Tree. This tree is unique in the sense that though it has some of the most beautiful flowers, it gives out a pungent odour and when the fruits drop to the ground they make a loud noise which is similar to that of a cannonball.
Amongst the Cannonball Trees, one may also find fruit trees such as the infamous unpleasant-smelling Durian, Vanilla, Clove, Nutmeg, Guava, Lychee, Starfruit and many more. Flowers that are commonly found in the Botanical Gardens are Heliconias, Rose, Frangipani, Ylang- Ylang and Hibiscus.