1. Mahuli Fort
Located at a distance of 8 kms from Vasind, Mahuli Fort is the most popular attraction of the place. Originally believed to have been under the territory of Shahaji Raje, father of Chhatrapati Shivaji Maharaj, the fort has now been declared as a protected monument. The fort is replete with cliff and ideal trekking points and is largely popular amoun mountain climbers and adventure enthusiasts. Besides, there is an open perennial water cistern at the top and a tiny Shiva temple at the base. A stone arch gateway welcomes you to the place which is famously called ?Kalyan Darwaza? although the dome of the gate has been broken now. The mountain complex is the highest point in all of Thane district.
2. Manas Mandir
Shri Bhuvan Bhanu Jain Manas Mandir Tirtha or locally known as Manas Mandir is located around 10 kms from Vasind and is a popular Jain pilgrimage spot. The magnificent temple complex is perched atop a hill with the river running on the side. The temple has been excellently designed and created out of red sandstone and white marble. The images and lot of the interiors have been made out of brass and copper. Besides being a revered place of worship, the temple is also visited by tourists owing to its exceptional beauty and mesmerising location.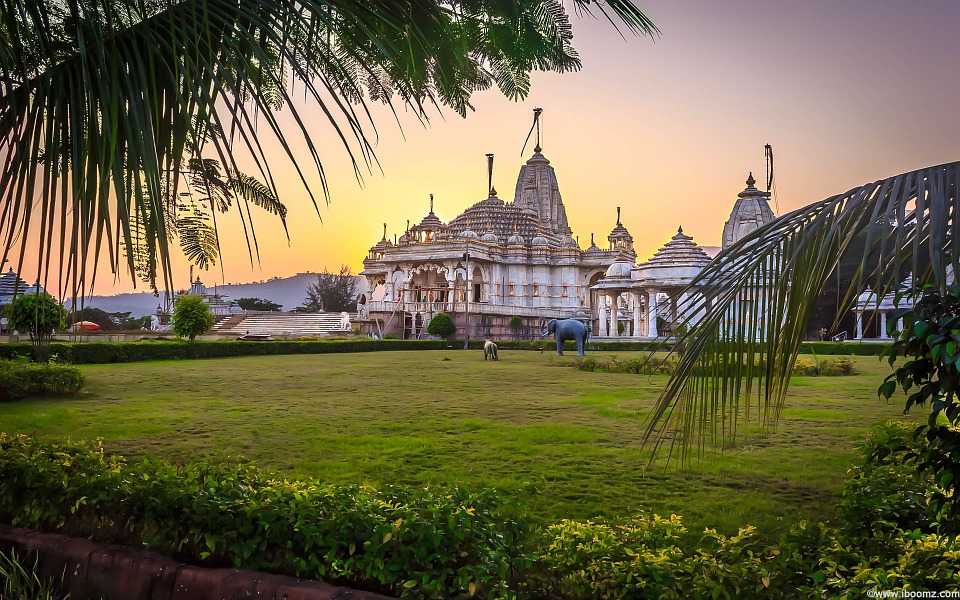 3. Mukta Jeevan
Mukta Jeevan Ashram is also situated in Vasind which is a non-profit, non- government organization working for the relief and rehabilitation of women. You can visit the ashram and donate some clothes, utilities or money for charity.
4. Khativali Canal
Khativali Canal can be reached through a small trekking trail near Vasind. The mesmerising view at the canal, with the emerald green hills in the backdrop and several streams flowing through it, is beyond description. The top also offers a magnificent view of the village. The area remains dry during summers although you can still visit for birdwatching and general nature exploring.
5. Swami Samarth Math
Swami Samarth Math is basically a meditation centre situated at a short distance from Vasind. You can take a local jeep from the main town to reach the destination in 15 minutes. The place is popular for stunning sunrise and sunset views.
6. Gajanan Maharaj Ashram
Gajanan Maharaj Ashram has a beautiful temple in the midst of the building. Every Thursday numerous devotees visit the temple to pay respect to Shri Gajanan Maharaj. The ashram is super hygienic, well kept and spotlessly clean. The place also offers good quality food at very nominal rates.