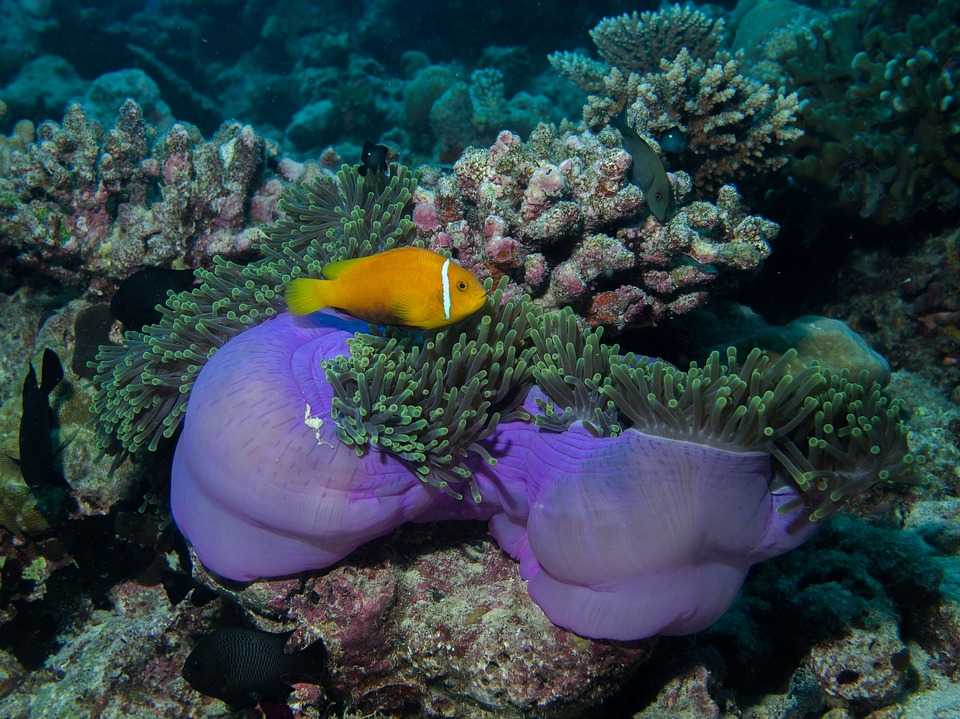 As soon as you lower your head into this blue underworld, you will be greeted by prolific and vivaciously coloured coral beds. Find fan-shaped boulders and a plethora of anemones decorating the piled-up stones on the seabed. The colours are in mesmerising shades of purple, lilac, violet, flaming orange, deep maroon, indigo, sky blue and bright yellow!
The coral growths are mainly soft corals, anemones and gorgonians and these invite a plethora of exotic and mind-numbingly beautiful fish. While the anemones themselves house thousands of tiny anemone fish, you will also find the emperor angelfish, the puffers and the unicorns. You can also anticipate seeing hunting lionfish, barracudas and groupers.

Say hello to the large schools of bannerfish that swim close by you in thousands or even more at a time! Bannerfish has beautiful vertical black and white striped patterns on their bodies along with long, dorsal fins. The mass of these fish together is so overpowering that you will feel the current of the water move as they do!
Grouper fish, another beauty you will find here, can be found in the caves and deep corals and will be accompanied by wrasse and other different kinds of fusilier, which include the blue dash and its striped versions. Don't forget the black snapper fish, barracudas, giant squirrelfish, oriental sweetlips, soldierfish and grub fish and many other mesmerisingly beautiful yet strongly fierce fish that call this reef their home.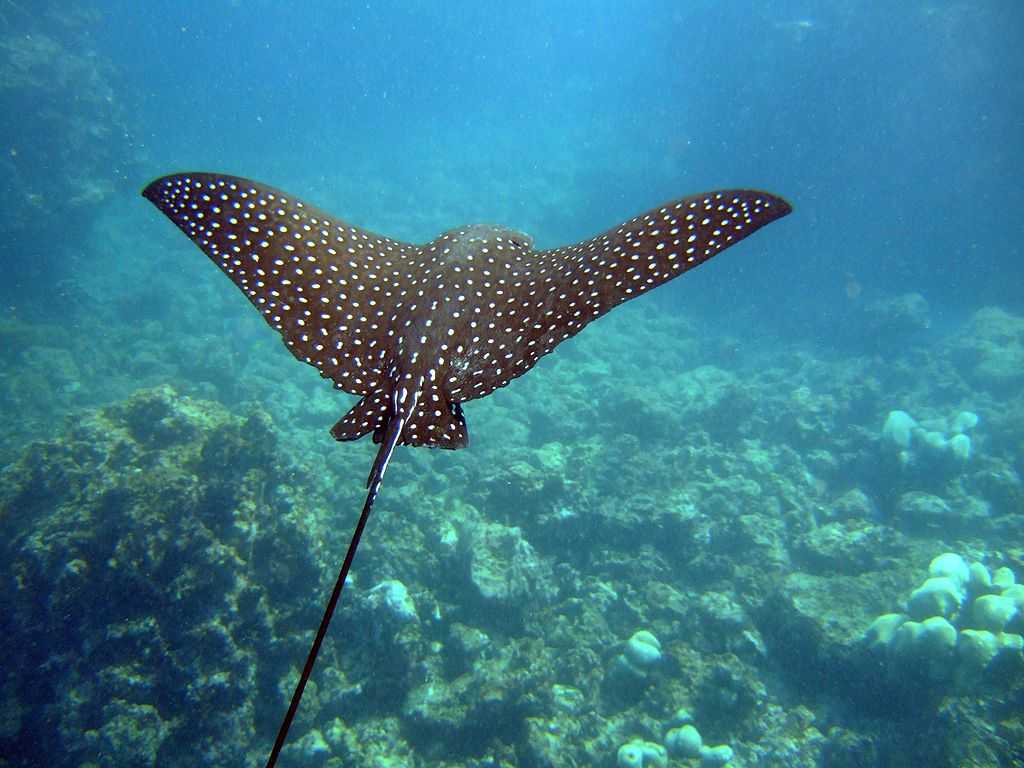 It is best to get here early in the morning, by 9:00 AM so that you are not bothered by the troublesome heat. The session is about 30 mins long- a 30-minute window to experience paradise. You should take about 3-4 hours to finish the whole activity, including travel times. The Banana Reef is accessible by speed boats which can be hired from the coast.