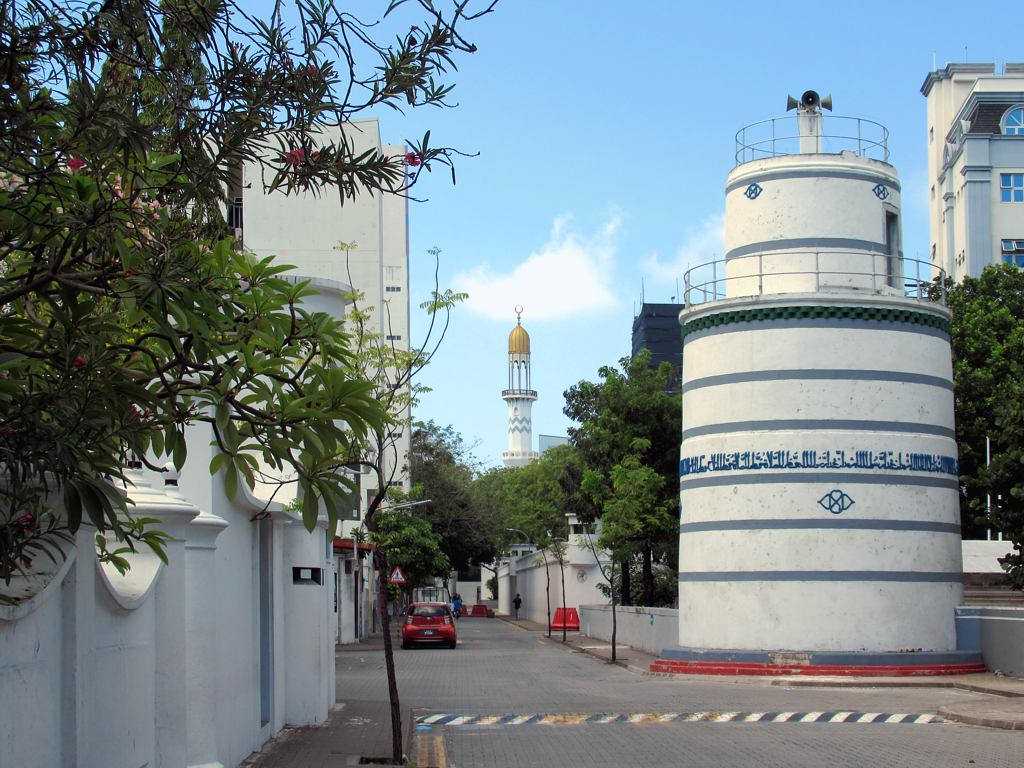 Oriented in the westward direction, the mosque is renowned for its sea culture architecture with intricate carvings and inscriptions from the Quranic script. Its walls are enclosed with coral blocks. Having three entrances, there are two prayer halls with steps having a decorative ceiling above them. The main building for prayer is divided into 3 sections-

1. The Mihtab which is used by imams to lead the prayer

2. The Medhu Miskiy which is the central area

3. The Fahu Miskiy which is the rear of the Male Friday Mosque

The prayer carpets are faced towards the northwest so that the worshippers face Mecca while offering prayers. The hall where the prayers take place is decorated with burgundy carpets having images of hot-water bottles marking the spaces for devotees to sit and worship. This vast carpet can accommodate around 1,327 people very comfortably.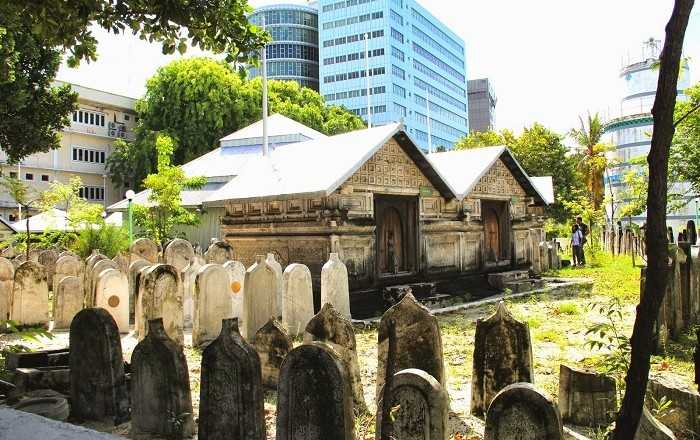 The woodwork, interior, wall panels, and roofs are significant examples of Maldivian lacquer work and woodcarving. A round blue-white adjoining minaret to the mosque looks similar to a wedding cake with its base resembling the funnel of the ship. Beautifully braced with metal strips it is built of coral stones. Carved coral tombstones forming a graveyard surrounds this minaret.

Malé Hukuru Miskiy even has 4 wells in the compound which are also constructed with coral stone blocks. These are used for ablution before sitting for prayers. For the mosque been finely built, UNESCO released an appraisal stating, "The architecture, construction and accompanying artistry of the mosque and its other structures represent the creative excellence and achievement of the Maldivian people".