Perfect for idyllic screensavers the waters of Maldives create a surfers' paradise. Owing to its location, the island nation has waves that are best suited for surfing adventures. Each region in Maldives offers you a different experience. Though it might not provide higher waves, it offers long fun waves perfect for both advanced and intermediate surfers. The swell reaches up to head to shoulder, hence Maldives is safe for surfing.
Best Places for Surfing in Maldives
The entire cluster of islands is divided into three surfing zones, and each zone has its own surfing spots. Most of the spots are closer to each other, therefore, finding a good surf isn't a cumbersome task. You can reach these points via boat easily.
1. Malé Atolls or the Northern Atolls- North Male and South Male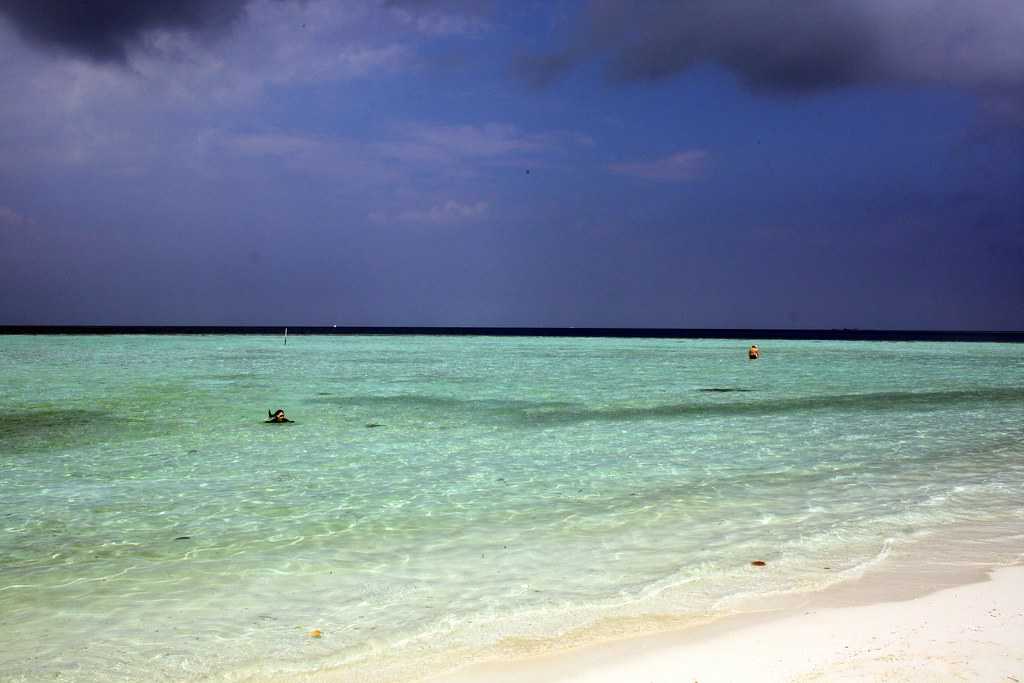 When people talk about surfing in Maldives, Male Atolls is what comes to their minds. A lot has changed since these Atolls were discovered in the 1970s by the shipwreck surfers. One thing that remains the same is their beautiful and pure waters. Northern Atolls are a significant part of the International Surf Scene and has also hosted many national and international surfing contests. The humongous atoll splits between North Male Atoll and South Male Atoll. Its reputation as a rich wave zone makes it prone to a hefty crowd at times.
a) North Male Atoll
has a vast range of left to right reef breaks that suit most of the intermediate and advanced surfers. The Maldivian waves aren't as intense as that of Indonesian waves, but any break over 6 feet deserves respect! If here, you'll be able to access breaks such as Lohis, Chickens, Cokes, Sultans, Honkys, Ninjas, and Jailbreaks. Also, Jailbreaks is probably the fastest wave in the Maldivian region. It has three tube sections and long walls. The range of surfs increases during the late summers.
b) South Male Atoll
has waves smaller than that of the Northern region of the Atoll. The waves are excellent, and the area can be reached by a charter boat from Male. Twin Peaks, Quarters, Natives, Kate's and Riptides are a few surfing spots here in South Male.
Best time to visit- The surf season runs from March to October. It peaks between April and August extending great swells for surfing.
Best Wind- South West
Skill- Intermediate
2. Central Atolls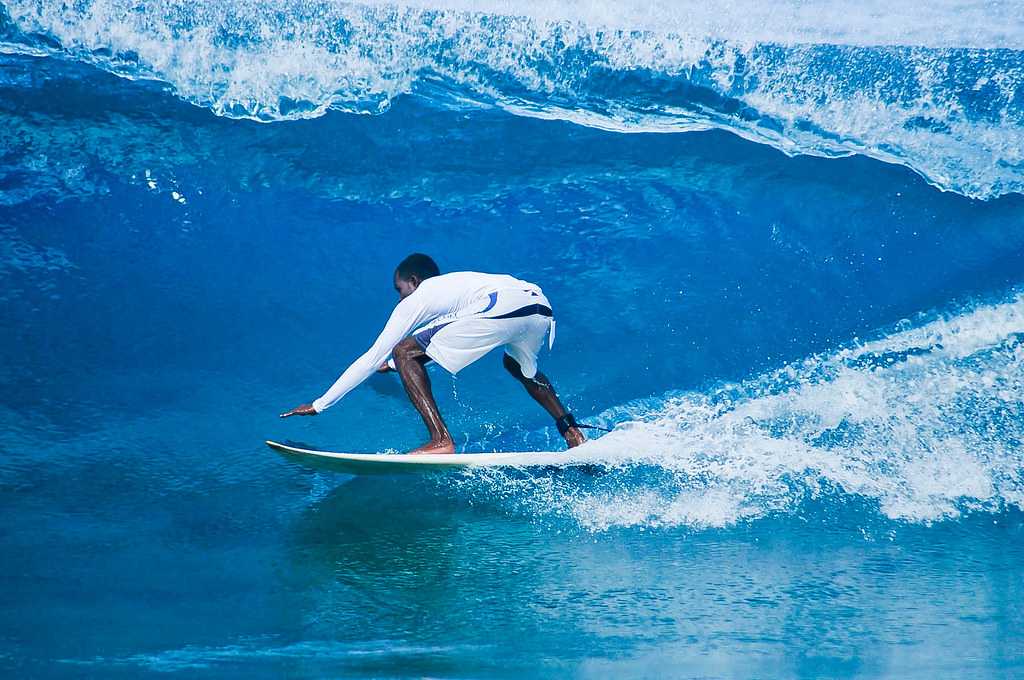 Giving surfers absolute freedom in the sea, the waves in Central Atolls of Maldives choose to surprise its invaders. The breaks are usually unknown, and the ones that are already discovered are considered to be the world-class breaks. These are found mostly in the form of right-handers. Not as much frequented as Northern and Southern Atolls, the Central Atolls remain less crowded for surfing in Maldives. Medium-sized waves are in abundance. Below are some surfing spots in the Central Atoll.
1) Muli-
It breaks in two ways, Inside (F1) and Outside (Mushrooms). Where the F1 is a fast barrelling righthander with long walls and is hollow, the Mushrooms has an easy exit on its corners. It picks up more swell very quickly.
2) Mulhaku Rights/Lefts
These other two waves are great for beginners. The left is faster, shallow and works only in limited conditions. On the contrary, the right holds bigger swells making it easy to ride.
3) Veyvah
It is a perfect left-hander. Surfers enjoy these waves for they aren't too heavy, therefore, easy to handle.
4) Mikado
It is a very powerful right-hander wave and is most consistent in Thaa. Mikado has hollow walls that produce great barrels for a surf. Pumping it gives you a surf worth being remembered for a lifetime.
5) Tsunami's
The left-hander wave picks the most swell from Laamu atoll's easy facing spots. You can say it is an excellent wave with a perfect right angle. It is secured from westerly to northerly winds hence, offering three amazing sections to surf.
Other stand out spots are-
a)
Laamu Atoll-
Machine, Refugee's Rights, Refugee's Lefts, Bedhuge, Ying Yang
b)
Thaa Atoll-
Malik's, Bowling Alley, Outside Mikado, Inside Mikado, Finnimas
c)
Dhaalu Atoll-
Hocus Pocus, Vodi, Kasabu
Best Time to Surf- The season is extended from March to November. In the northern hemisphere, huge waves arrive during the months between June and September.
Best Wind- South West
Skill- Intermediate
3. Southern Atolls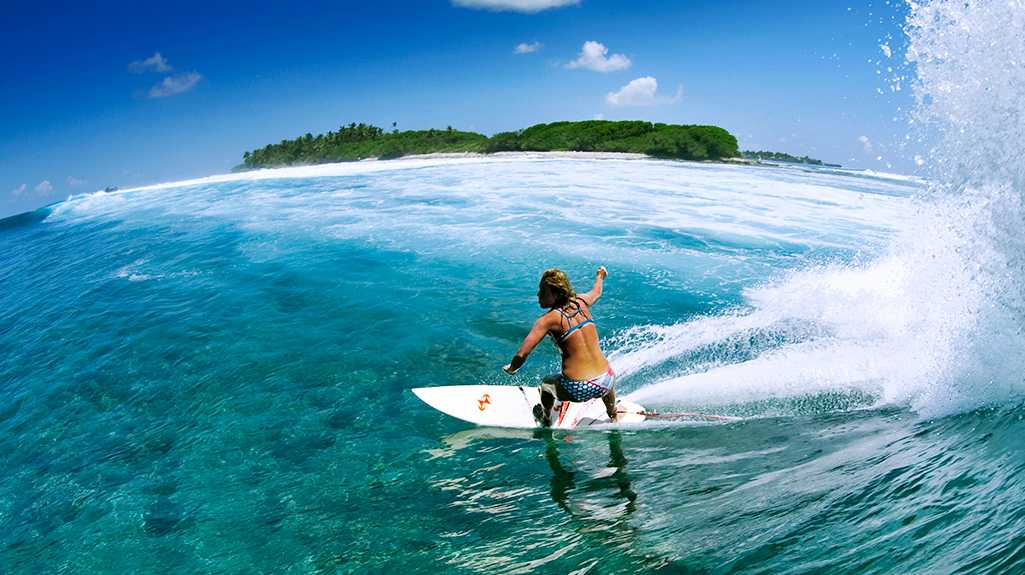 Being one of the most remote areas in Maldives, the South Atolls have preserved the pristine beauty of the island. As it remains secluded from rest of the word, charter boats are the only way to reach here, hence, making it an expensive trip. Also, a special government permit is required by the boats to enter here. Gaafu Dhaalu Atoll, also known as the Huvadhoo Atoll, serves with the best conditions for surfing in Maldives. It picks up swell more than any other atoll in the entire Maldives. Here a few surfing spots that you can find in the South Atolls-
1) Tiger Stripes or Rockets
Not very hollow and a fun-filled left-hander, Tiger Strips have long walls and a complicated take off too. The consistency of its level is perfect making it possible to surf in any kind of tides. It works best with north-west winds. While it is smaller, it remains simple, and when the swell gets stronger, it becomes challenging.
2) Antiques
If you wish to divert your surf from lefts in Tiger Stripes, then you can head up to Antique's rights. This is a second choice wave which is a couple of feet smaller and more forgiving than the left-handers.
3) Voodoos or Blue Bowls
A very long and huge right-hander, this wave welcomes all seasons, swells, and tides. It has a good length offering comfortable rides and great sections for some amazing surf moves.
4) Beacons
Caution- Advanced surfers only! Unlike other Maldives' waves, Beacon isn't friendly. It slams the closeout sections with South East swells and breaks down the reefs with South-West swells. This is not meant for both the beginners and the intermediates.
5) Gaukendi Bridge
Located on the south side of the bay; this left-hander is the right choice on the days when the swell is small. The rides are short but majorly full of fun. It is a spoiled wave creating two sections and many take-off points. The waves break through the deep waters, providing heavy barrels on the reef.
Best time to surf- The time between March and April is considered an optimal time for challenging the waves of South Atolls.
Best Wind- North East
Skill- Advanced
Surfing Operators In Maldives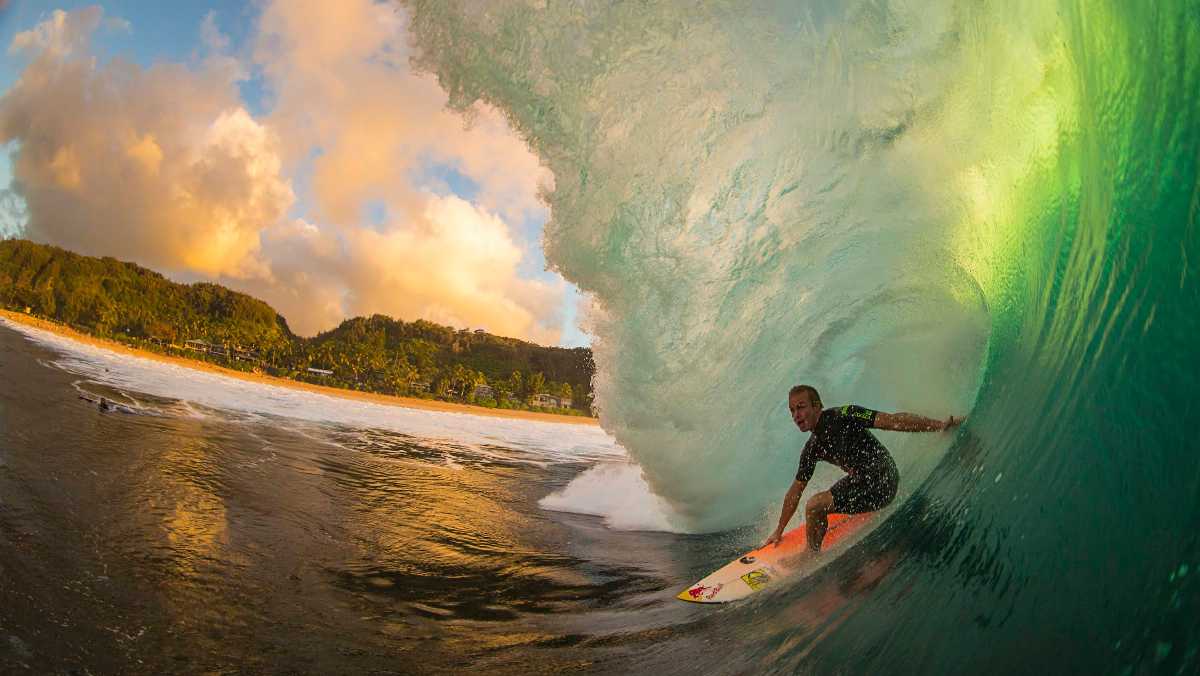 The Surf Travel Company
Providing splendid surfing tours since 1987, the Surf Travel Company is one spot destination to all your surfing queries. It has highly professional and trained guides. Taking time to identify your surfing expectations, they provide you with customised packages, designed wholly according to your needs. Whether it is a bespoke tour, family vacation, or a couple's travel diary, the company provides room for all.
They provide you with accommodation and surfing packages which is a great deal. A package also includes surfing equipment.

Liquid Destination- Maldives Surf Tours
The key to one heck of surfing experiences in the Maldives is to have experienced operators keeping an eye at you. The archipelago is a complex combination of surf breaks working on different swells, tides, and wind direction. The operators here swear by their surfing and safety skills. A seasoned guide is necessary for you to be put at a place where real adventure is guaranteed. Moreover, the operators keep you updated with the daily forecast to ensure you make right surfing choices. A ten nights package will cost you INR 2,95,000.
Apart from these, you can find guides in local markets too. But make a wise choice while you choose one for yourself. Make sure they are experienced and know well about the activities you are willing to take onto.
Tips for Surfing in Maldives
The best surf board to opt for is the one you are comfortable on in your regular surfing. The most conventional surf board used is 6ft range

Do some training before surfing
Carry your own gear if you plan to do some snorkelling and/or fishing along with surfing
Drink lots of water. Stress and dehydration can leave you feeling a bit unwell, especially in the first few days

Above was a little yet detailed information about the things that are related to surfing in Maldives. So now as you know much about it, Get your board and Surf!