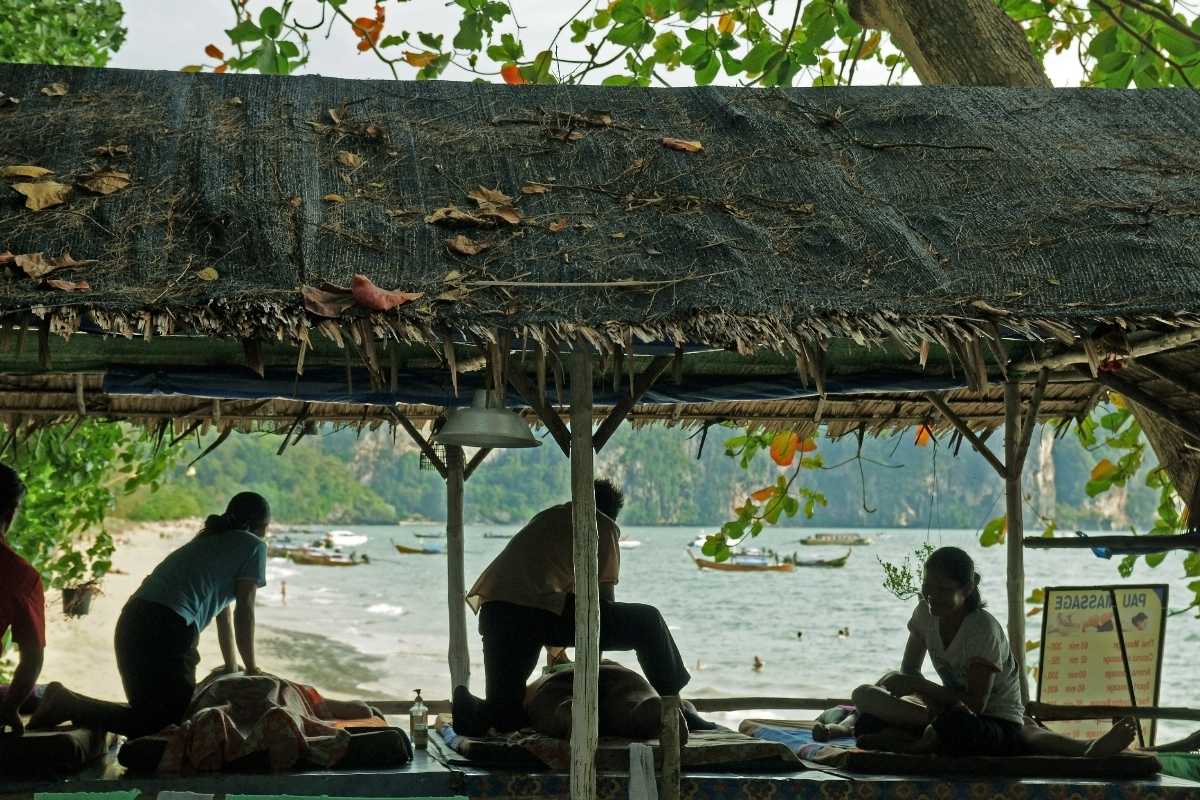 With so many places to visit, here is a list of exciting activities which can be enjoyed by visitors.

Kayaking

You can easily rent a kayak in Ao Nang for THB 500 to THB 1000 a day and paddle to Tonsai, Railay, or even to Chicken Island. These islands are worth exploring on kayaks through the cliffs and jungles, and it is probably one of the unusual activities on the quiet Ao Nang beach.
Trekking
This can be best by getting in contact with any of the hiking tour agencies in Ao Nang. The most sought after option for trekking is the Hang Mak Mountain. The climb can be quite strenuous, but the hard work will be worth the view at the top.
Snorkelling and Scuba Diving
Another popular activity in Ao Nang is Snorkelling and Scuba Diving. You can get in touch with any of the diving companies which will get you a certified diver. The Dive Ao Nand, Aqua Vision, Ao Nang Divers are some of the dive shops located in Ao Nang. These centres are open daily from 08:00 AM to 06:00 PM and it can cost around THB 2,600 for two dives.
Rock Climbing
The limestone cliffs in Ao Nang are the best to provide an excellent rock climbing spot for the visitors. For beginners, rock climbing schools are providing a range of courses. The "Deep Water Soloing" is another rock climbing opportunity which will involve climbing the cliffs which are hanging over the water without any ropes. Depending on the choice of your height, you climb the cliff and then jump back into the sea. This activity will surely pump up your adrenaline.
Island Tours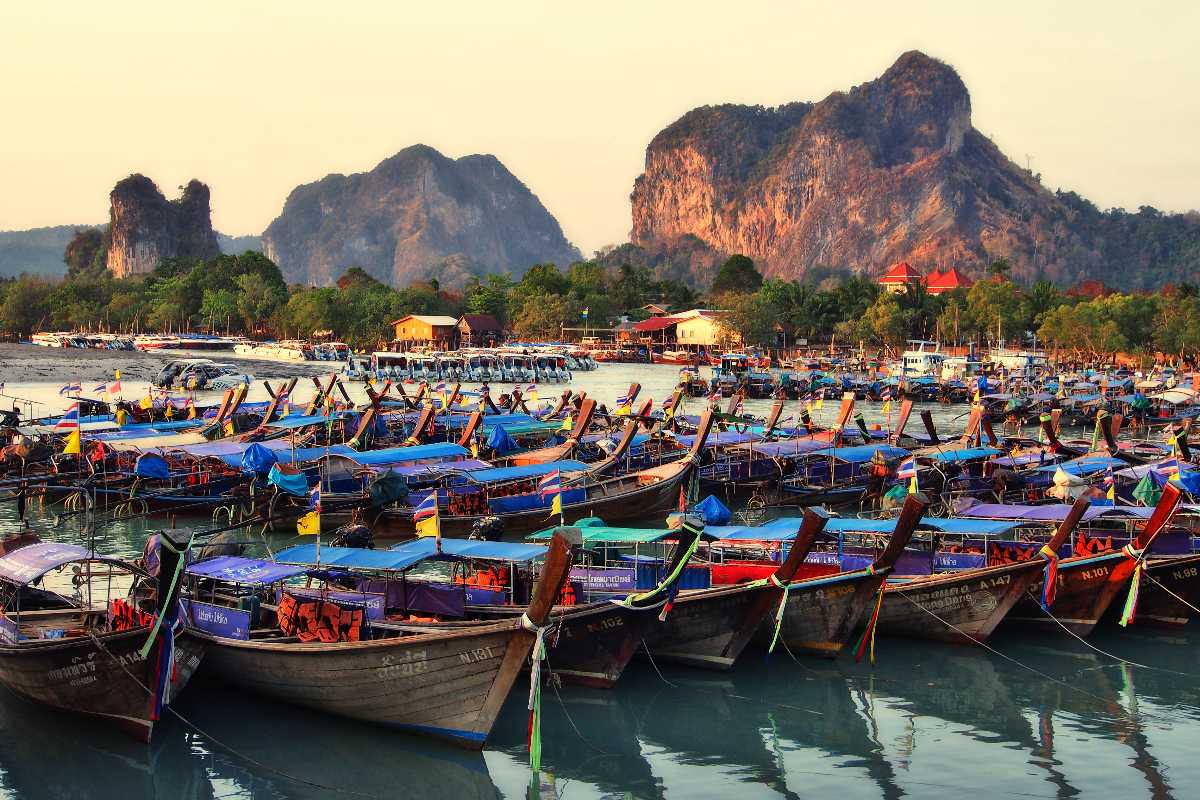 A speedboat or longtail boat visit is perfect for an island-hopping scene. You can leave in the morning and visit some of the secluded beaches with some wildlife in it. Local Agencies are the best way to sign for the tours. You can choose an excursion according to your budget, between a range of THB 400 to THB 1,500.
Muay Fight
While in Ao Nang, you might come across trucks driving and announcing about a Muay Fight on a Friday night. A Muay Fight is one of the most incredible matches you will find on your visit. You can always get tickets for the game in Ao Nang from your hotels or tour agencies.
Ziplining
Ziplining in Ao Nang is an incredibly fun activity where, soaring above the jungle canopy along with the monkeys below can give a good memory during your stay. A safe activity, Ziplining, is often conducted by agencies.