The main highlights of the Statue Square are definitely the classic buildings and palatial structures surrounding it. The area has been divided into four sections, namely the north block, south block, east block and west block.
South Block:
The new sprawling headquarters buildings of the Hong Kong HSBC bank located along the Des Voeux Road Central which is one of the prime locations in the southern block. What makes this headquarters even more unique is the location of the older, smaller HSBC headquarters built way back in 1869, which is situated just a few meters from the sprawling, new structure.
East Block:
The East Block houses two of the main government buildings in Hong Kong that is the Legislative Council Building and the Hong Kong Club Building standing proudly as a symbol of the city's just nature and rich diversity.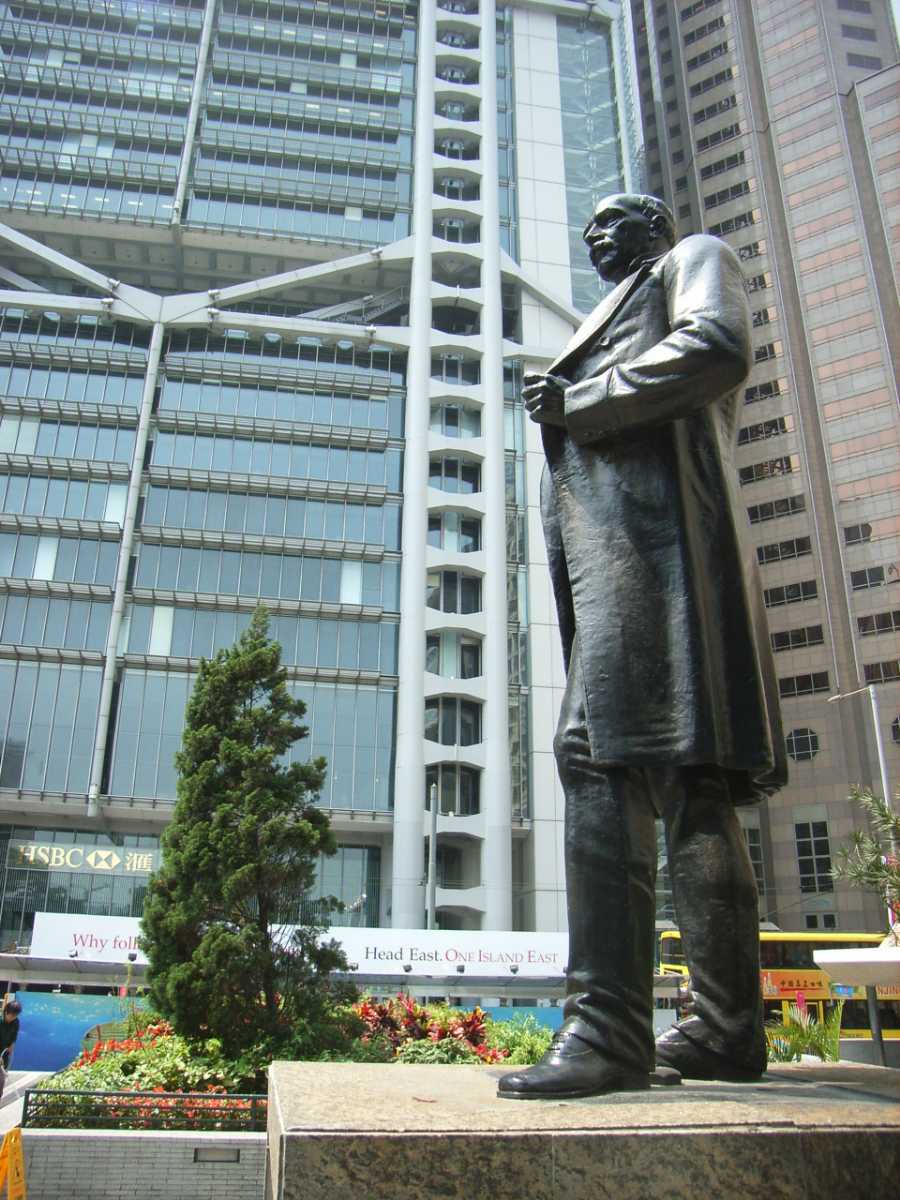 West Block:
The Western Block houses most of the historical monuments and structures built during the British reign. While the Price's Building and the Queen's Building are situated right along the square, the King's Building which was a home to the Marconi Wireless, the office tower of St. George's Building and the Alexandra Building named after Queen Alexandra who was the Princess of Wales are situated further westwards.
North Block:
On the Northern side of the Square, we come across the Edinburgh Palace, which separates the Statue Square from the Victoria Harbor.