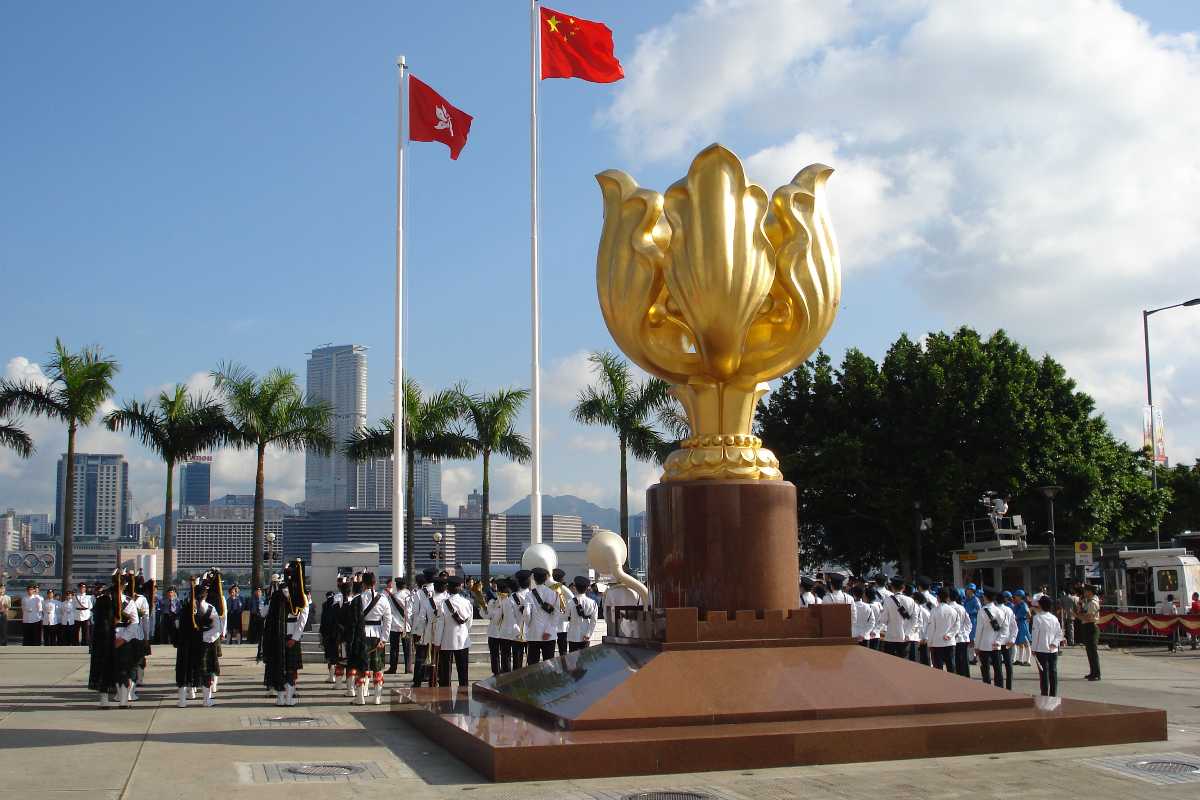 Daily Flag Raising Ceremony
Conducted by the Hong Kong Police contingent, this ceremony involves uniformed officers hoisting the flag while the Police Silver Band plays the National Anthem. On the second Sunday of each month, this ceremony is performed by local youth uniformed groups. There is no band performance during this event.
Dates: Everyday, except the 1st of each month
Time: 7:50 AM – 8:03 AM
Enhanced Flag Raising Ceremony
This flag-raising ceremony consists of a rifle unit in ceremonial attire and the playing of the national anthem by the Police Band. The Police Pipe Band performs for ten minutes after the flag-raising.
Dates: 1st of each month, except July and October
Time: 7:45 AM – 8:13 AM
Special Flag Raising Ceremony
To commemorate the day of Reunification on July 1 and the National Day of the People's Republic of China, special events are held with the flag-raising ceremony, and a firework show is conducted at night.
Dates: July 1 and October 1
Time: 7:45 AM – 8:15 AM
Note: Bad weather may lead to the ceremony being cancelled. Check the weather report before planning a trip to the Square, and watch out for announcements in local channels regarding the cancellation.