Victoria Peak-
The world-renowned Hong Kong Skyline is bound to leave you awestruck and it can be viewed from the Victoria Peak where you can also experience/ride probably the steepest tram for thrill and the drop-dead stunning perspective of the entirety of the beautiful city.
Hong Kong Observation Wheel-
It is not just the likes of London that have this marvelous and mammoth of an instrument/ride. Hong Kong too is in the big leagues now and the views of its infamous skyline, the horizon of the city down below and shining tall buildings can be enjoyed while moving in rounds at this observation wheel!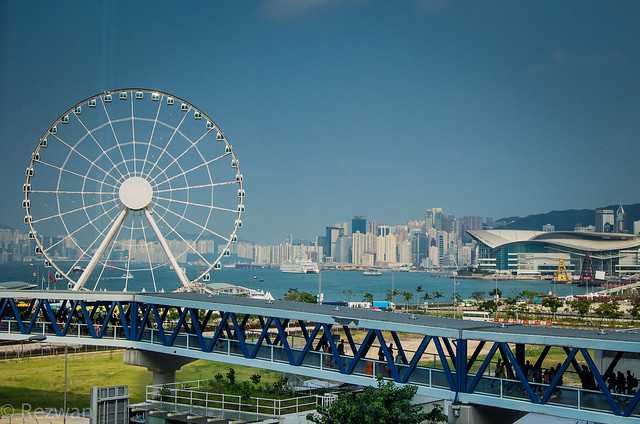 Hong Kong Maritime Museum-
The place to go to peruse a wealth of information that spans the Chinese military/defense and trade history. From primitive fishing to real tales of piracy, the exhibits are well curated and evoke fascination no doubt.
Star Ferry-
Hopping on the Star Ferry here includes classy dining, viewing the moving skyline from a prime spot while being perched on the waters of Hong Kong in one of the oldest and most popular forms of transportation of the city.
Central Mid-level Escalators-
May come as a surprise to list an escalator but it is pleasant when the one in question is the longest outdoor covered escalator system in the whole wide world! That makes it worth a visit.
Hong Kong Zoo and Botanical Gardens-
Sitting on over 13 acres of land, the vibrant zoo and botanical gardens at Central host over 1000 types of plants and animal species including, a beautiful aviary including exotic ones like Gibbons, Lemurs, American Flamingo among many other primates.
Man Mo Temple-
This beautifully preserved temple is a sensory experience due to the incense fragrances and lanterns. It can be the one place of peace and calm for you amidst the chaos of the world beyond.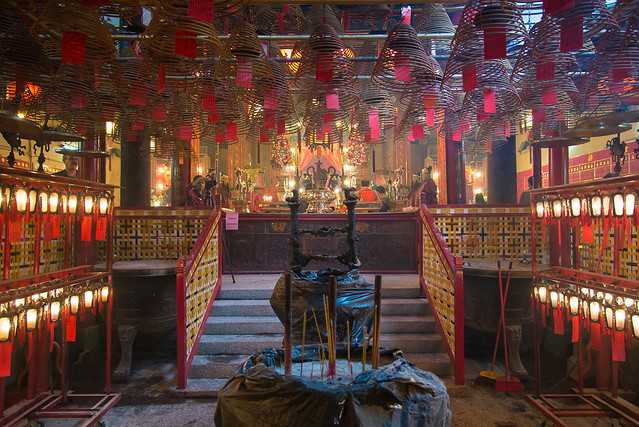 Hong Kong Park-
The spark of freshness in Central, the Hong Kong Park has numerous water facilities, a tea shop and museum, an aviary other than the usual colorful and rejuvenating vibe of a park, making it a good pit stop for families and children on their visit to the Central.