Ngong Ping Village-
Nestled in the sweeping mountainside of this island, the Ngong Ping Village is a picturesque, village-next-door sweet vibed place with homely cafes/tea houses and restaurants, shops for clothing and accessories as well as souvenirs, Chinese architectural features among other things. It is a good stop lay back in and to indulge in some delicious food before continuing to explore other attractions.
Ngong Ping Cable Car-
The best mode to reach the Big Buddha, the 20-minute ride on this 360 degree cable car gives unparalleled views of Hong Kong's scenery and landscape, along with inumerable insta-worthy aesthetics.
The Big Buddha-
This is a gigantic statue, the largest seated bronze Buddha in the world rising 34 meters high and weighing over 250 tons which is visible from everywhere in Lantau. Erected in 1993 as a sanctum for religious souls, thanks to the grandiose, is now considered a remarkable work of art. Climbing 260 stairs to reach it, this also serves as a vantage point to view Hong Kong's ethereal nature from the hill tops, tiny monasteries dotting it to the valleys and sea beyond.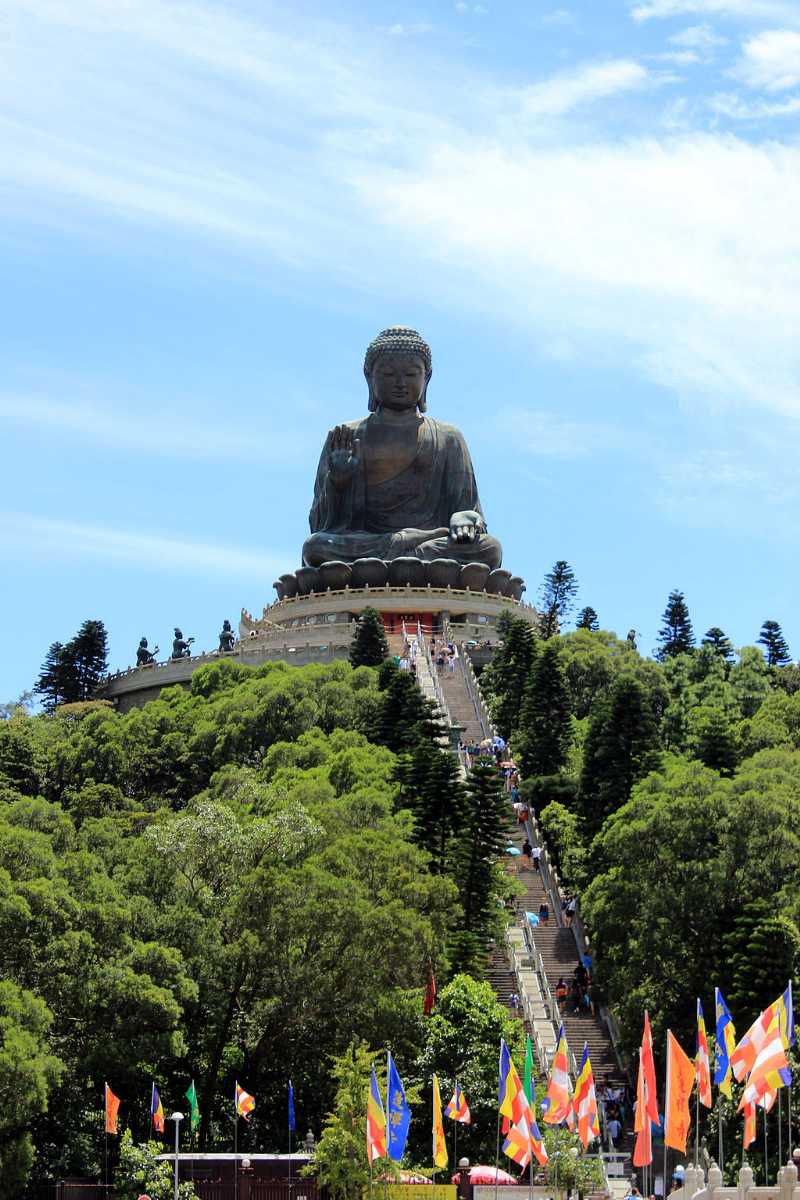 Po Lin Monastery-
Encompassing the Big Buddha, the Po Lin Monastery is a tranquil and century old Buddhist temple and complex featuring palatial prayer halls, lush gardens and courtyards, statues, elaborate and ornately designed shrines. Having a meal from the canteen here is something most people recommend.
Tai O Fishing Village-
A quaint enclave and peaceful fishing harbour on the east coast of the Island, this old village gives a glimpse into the pre-colonial predicament of Hong Kong and is considered to be the 'Venice of Hong Kong' having the most authentic fishing culture in the city. One can take a houseboat tour which will be a low-key enchanting experience. The backdrop of stilt houses and bustling seafood market also makes it a photographer's place to be at.
Hong Kong Disneyland-
A world-renowned theme adventure park chain, the Disneyland is a fun filled paradise for people of every age especially children. It has an endless number of rides, activities, shows, parades, fireworks, theme based shops and food outlets making it the definition of delight and joy.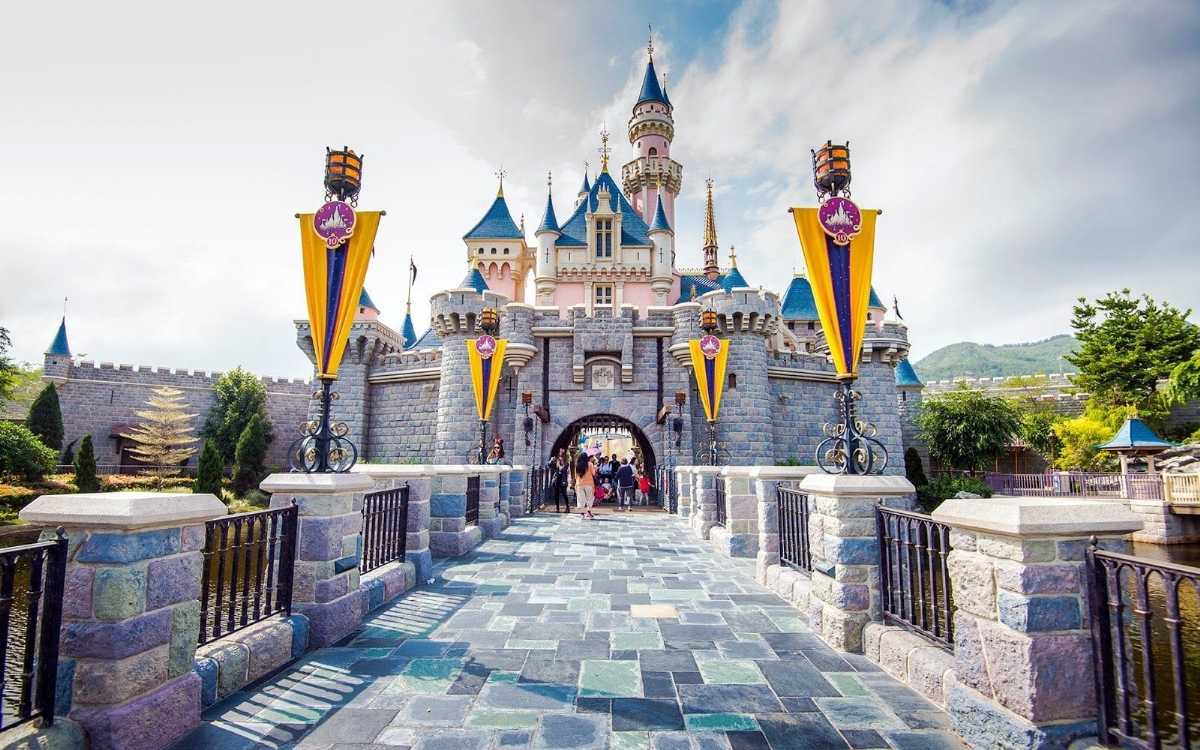 Beaches and Shorelines-
There are 3 main beaches at Lantau Island. The Cheung Sha Beach is almost 2 kilometers long and is relatively empty. It has rocky boulders, some beachside restaurants and a sandy shore for playing purposes. The Silvermine Beach Bay is a good swimming area with lifeguards also present and is walking distance from the Mui Wo Ferry Pier. The Pui O Beach is more of a camping site with wild facilities for the same. It also houses the largest natural park in Hong Kong called the Lantau South Country Park.
Citygate Outlets-
The biggest outlet mall in Hong Kong, the Citygate Outlets has many prestigious brand names like Tommy Hilfiger, Kate Spade, Calvin Klein, Armani, Adidas among others selling their products at amazing discounts and bargains all year round, making it a must visit for indulging in some retail therapy and for shoppers who love a good bargain!
Lantau Trail-
For adventure-seekers, there are multiple hiking trails up this island, divided into 12 sections of varying difficulty levels, where the hard-work of climbing is paid off by dazzling views of the city vista, sunset points and an inexplicable feeling of having the breeze hit your face as you enjoy nature in its best form.
Pink Dolphin Watching-
Lantau island is home to the now endangered species of Chinese white Dolphins, so one can book a cruise/tour with Dolphinwatch to look at these adorable creatures gallop in and out of the water while gaining insight about their decreasing numbers.