Halebid, also known as the temple townhouses, two Hindu temples-
Hoysaleswar and Kedaleshwar
, and two jain basadis. The main attraction of the place is the temple complexes.
Hoysaleswar Temple:
Dedicated to Lord Shiva, the Hoysaleshwara temple is constructed on a star-shaped platform. It was built by Ketumalla, who was the minister of Vishnuvardhana- the Hoysala ruler, in 1121 AD. It took 105 years to complete the entire structure and was originally attributed to the king himself and his queen Shantala Devi. The temple walls are dotted with tiny depictions from Hindu mythology and carvings of birds, animals and dancing figurines.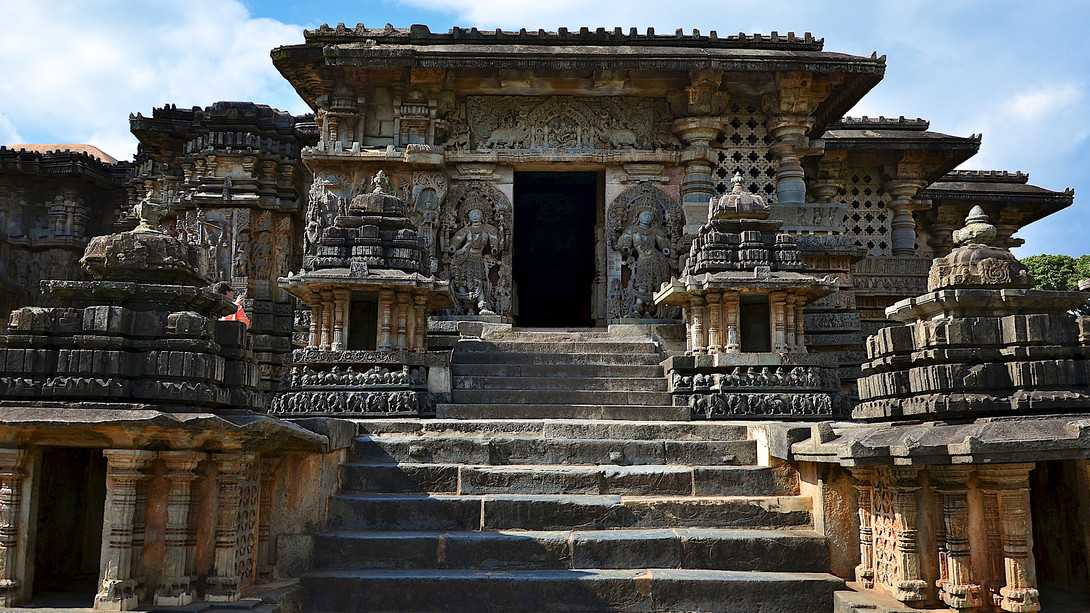 Kedareshwara Temple:
The Kedareshwara temple, also dedicated to Lord Shiva is built in the traditional Chalukya style. Built by King Ballala II, the temple is considered a masterpiece of architecture. In its days of glory, the temple was adorned with sculptures and panels in Hoysala style. Besides, there is a remarkable archaeological museum within the temple complex. To add to the beauty of the arrangement, there is a huge lake surrounding the temples.