There's an interesting story about how the town got the name. Legend has it that Lord Parashurama, after avenging the death of his father, Sage Jamadagni came to the river Malaprabha to wash his battle axe and bloodstained hands. While doing so, the blood turned the colour of the river water to red. Seeing this horrifying sight, a woman screamed 'Ayyo Hole!' in Kannada, which translates to 'Oh no! Blood!'. Thus, this town got the name Aihole. However, this place is also called 'Ayyavole' and 'Aryapura'.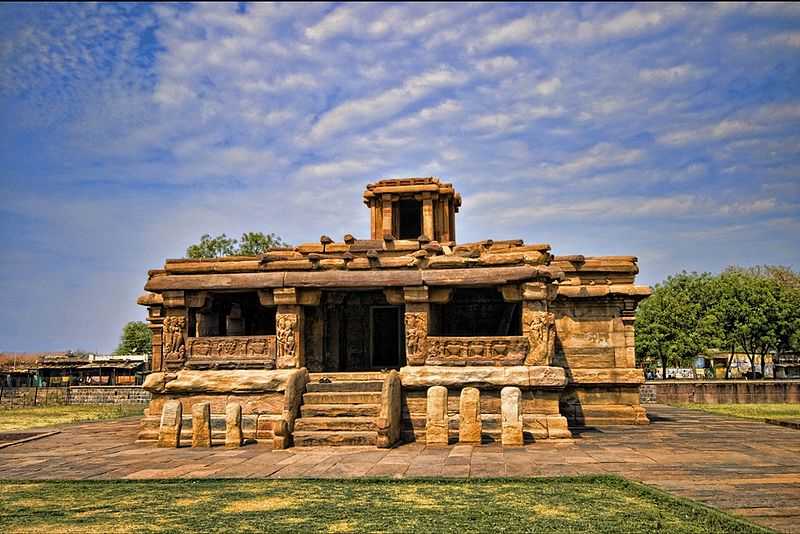 Aihole has great significance to the Ramayana in the Rishi Gautama and the Ahilya part in the epic. In the town, there exists an axe-shaped rock with a foot imprint on it. These prints are said to have belonged to Parashurama.
The Chalukyas ruled from the 6th century up until the 12th century with the Rashtrakutas ruling for the 9th and 10th century. And in the 12th century, they fortified the town. In the 13th century, the town was a target of wars by the armies of the Delhi Sultanate. During this time was when the Shiva Temple at Aihole came to be called the Lad Khan Temple, named after the Muslim commander who occupied this temple as his operations office.