1. Cheluvanarayana Swamy Temple
: This is the most famous attraction of Melukote. Believed to be worshipped by Lord Rama and Lord Krishna and their many generations, Cheluva Narayana holds a special place in the heart of Hindu devotees throughout the country; it welcomes thousands of tourists and devotees annually.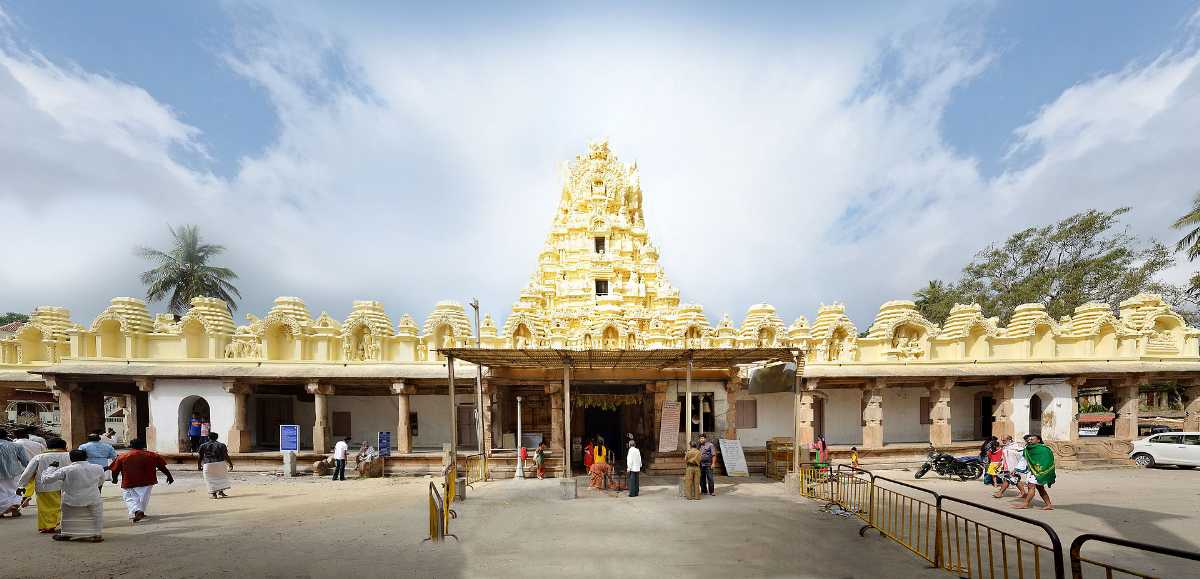 2. Academy of Sanskrit Research:
One must visit the Academy of Sanskrit Research when in Melukote, at least to witness the enormous collection of Sanskrit Vedas and manuscripts. Founded in the year 1977, it now houses over 11,000 manuscripts and 35,000 books.
3. Yoga Narasimha Temple:
Dedicated to Lord Yoga Narasimha, this beautiful temple is built at the top of a hill. According to the legend, it is said that Yoga Narasimha temple was constructed by Prahlada in Melkote, which was then maintained by many generations.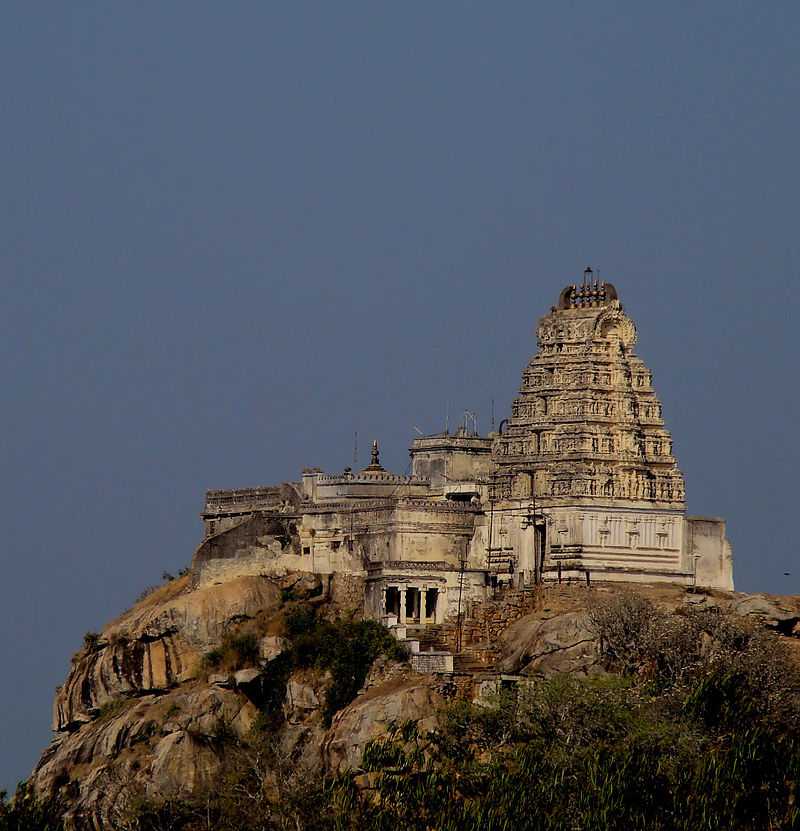 4. Melukote Temple Wildlife Sanctuary:
Founded in the year 1974, Melukote Temple Wildlife Sanctuary is known as a paradise for ornithologists, housing over 200 species of birds. Along with the birds, it is home to wolves, jungle cats, leopards, bonnet macaques, langurs and pangolins. Sanctuary also grew the vast number of Cycas circinalis, but it is observed to be decreasing.
5. Pushkarani Pond:
A huge pond surrounded by temple complexes with a series of steps heading towards water and beautiful mandapas are built all over. This pond's beauty has attracted a large number of tourists and also seen in many films.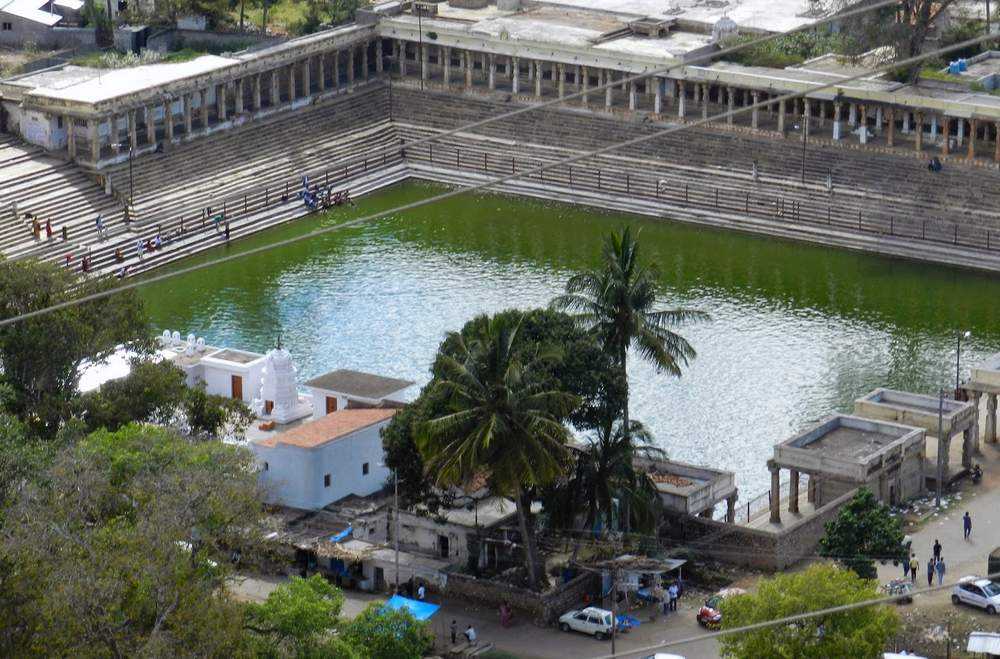 6. The Raya Gopura:
Popular among history lovers, Rayagopura is a structure with detailed and intricate carvings. Rayagopura means a gateway or the royal tower, started during the Vijaynagar empire but the construction was never completed. Now in ruins, it has been featured in many Indian movies.