1. Earth Science Gallery:
Organised and made on the guidelines of the Climate Institute and National Oceanic & Atmospheric Administration, this gallery is full of models on structures of the earth. Kids can have a great time full of amusement and knowledge as they unfurl the timelines of space and how the universe and earth developed.
2. Planetarium:
The newly opened Planetarium can accommodate around 100 people and is perfect for exploring the most profound secrets and parts of the space.

3. Space Exploration:
This exhibit is perfect to learn how astronauts live in space, how planes fly, and how the solar system works. You can have a hands-on experience on how to travel in space and also touch, see and know about the different types of rocks found on Earth's surface. It has several exhibits and centres which covers earthquakes and tornadoes, helicopter landing, solar system, life in space and spacecraft.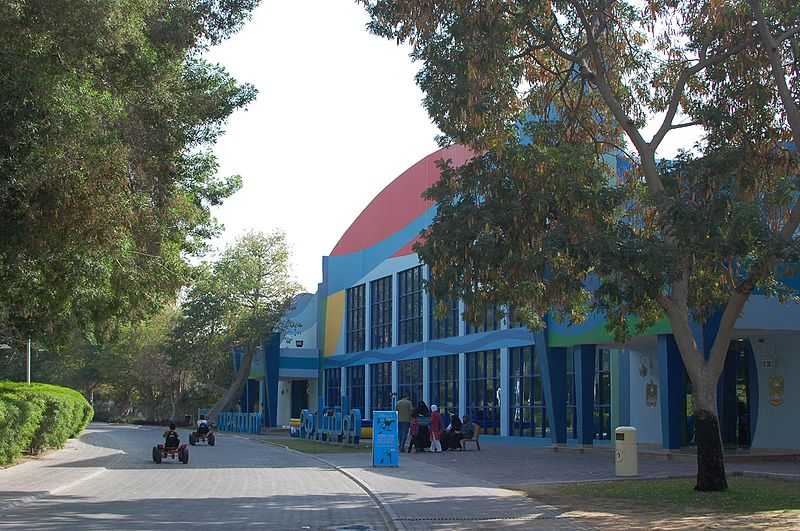 4. Nature Centre:
Since this Children's centre focuses on sustainability and development, this exhibit is based on our environment, winds, waves, trees, rocks and flora-fauna. You can discover the sea fossils and sea rocks and also get to know about the marine creatures and their living patterns. It includes information and models on desert life, corals and the beautiful fishes.
5. Human Body:
This exhibit emphasises on how the human body works and provides learning experiences about teeth, the human skeleton and more.
6. Resource Centre:
It is perfect for adults and children, and you can find several books, magazines, research papers and encyclopaedias. You can also seek information on geography, culture, human body, history and weather.
7. Toddler's Area:
Full of games, slides, interactive games and waterbeds, it is the go-to place for all young kids. It has rubber flooring and soft pads to protect kids from any injury. It also has several board games, boats, playing tunnels, pools, educational games and piano.
8. Al Ajyal Theatre:
With the capacity of almost 300 people, it has the most advanced technology put to use. The theatre has the latest sound setup and a studio as well. The 2D movie system and projector facilities make it a popular place for conferences, seminars, ceremonies and stage performances.
9. Past and Present:
This exhibit connects the past, present and the future. Children can get to witness past sailing and maritime trade. The display of carpets, dhows, creeks, fishing equipment, palm trees, dates and sailing boats provide the perfect connection of past with the present. It acts as an ideal connecting point and brings kids closer to their city and its history.