The clocktower was built in 1965 by Dubai architect Ziki Homsi. Various travellers, traders and visitors used to come in the deserts and city via this roundabout only since no other route was available back in the 1960s.
The tower had to be rebuilt in 1989 because of its weak and faulty structure. It needed re-strengthening since it wasn't strong enough and had several cracks seeping in. The steel used to make the tower had rusted because of the humidity and the clock had to be operated manually. The new construction covered up all the problems and issues and was renovated with the latest technology. The clocks were equipped with GPS devices for time accuracy, and the newest omega clocks were installed.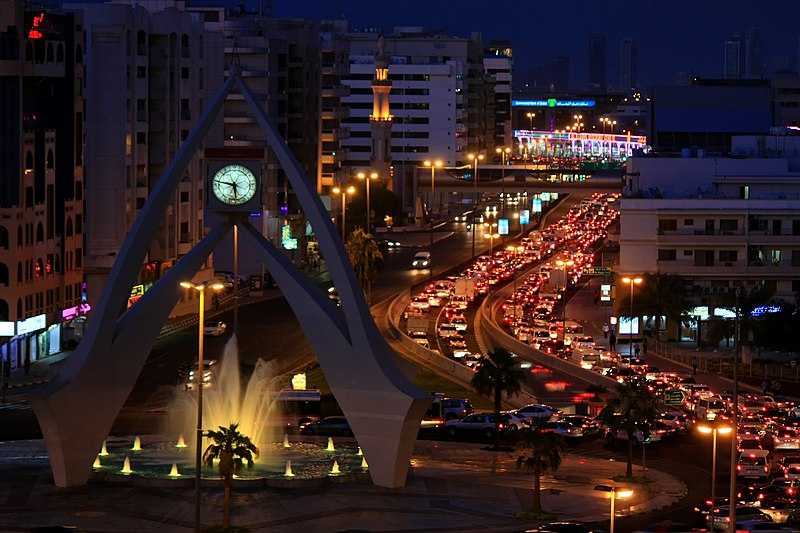 Dubai clocktower is indeed a beautifully designed structure which can be seen from many parts of the Deira area since it is a circular intersection at the Al Maktoum Road. It has survived and witnessed fifty long years of development and change in Dubai and is vital since it links Bur Dubai and Deira. This unique-white structure is Dubai's first internationally known icon and was built to celebrate the city's oil exports and trade.
Surrounding the Al Rigga district, this clocktower looks beautiful with its water fountains, palm trees and the lights in the evenings and nights.