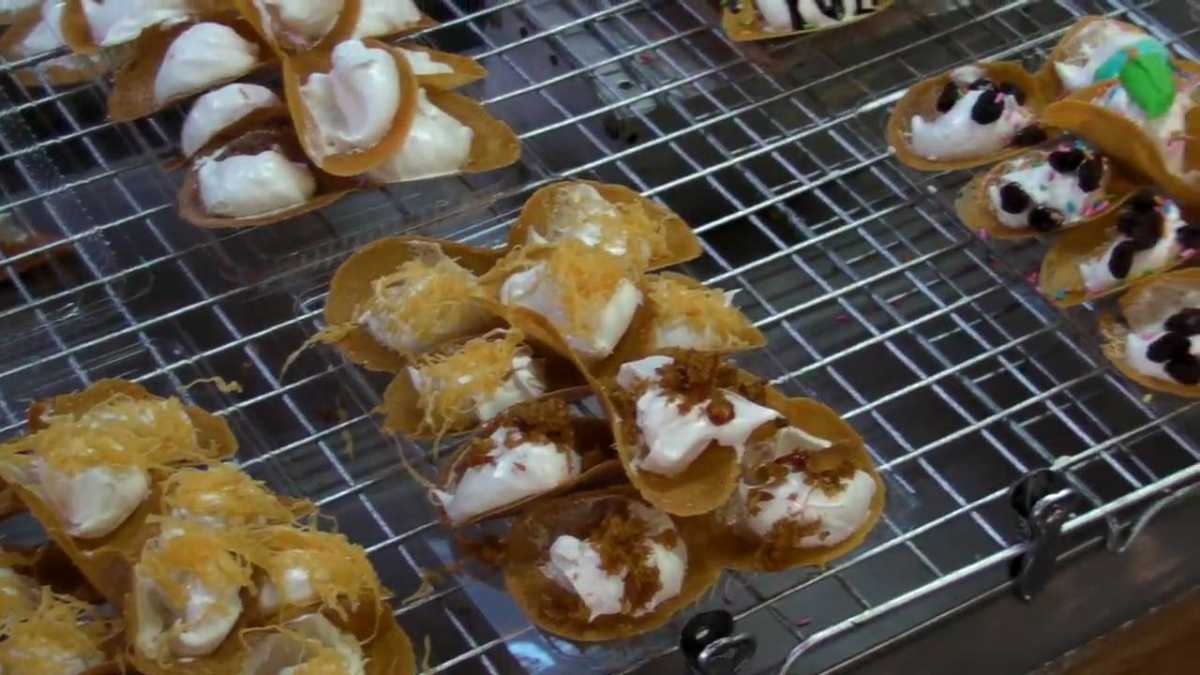 Owing to its exotic tag, Bangkok has a lot of exotic fruits and vegetables to offer through the Bang Nam Phueng Floating Market. With the peaceful ambience and friendly vendors encourage you to try their endless options, Bang Nam Phueng Floating Market makes for the perfect foodie weekend.
For Vegetarians
With fruits such as custard apple, dragonfruit, areca nut and the quite befuddling "gac" fruit (or Fak Khao), they do boast a wide and tantalising variety. Don't forget to try a piping hot bowl of Kuay Teow Tom Yum. Finally end your meal with the many dessert options at the market, such as the decadent yet refreshing coconut ice cream topped with toasted nuts.
For Non-Vegetarians
In these stalls, you'll find delicious savoury preparations of meats such as pork, lamb, etc. marinated in Thai herbs and spices. You would also come across seafood preparations such as mussels omelette and dried squid which are worth a try. Taking a seat alongside the canal on a thatched bench, and grabbing some piping hot delicacies out of the boats is an activity you must try. You can take your pick from a wide variety of dishes such as spicy pork served with rice and noodles.