1. Sky Theatre show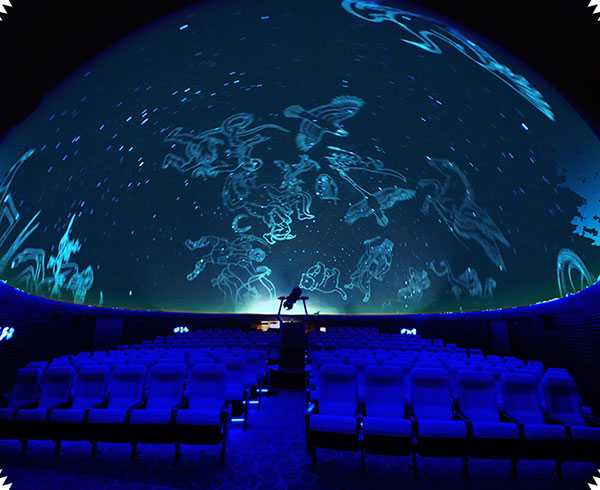 Sky Theatre is one of the main attractions of the JN Planetarium whose roof is a perfect hemispherical dome to imitate the way sky looks to us. This theatre, seating around 210 in recliners, holds shows projected on the domed roof and has a unidirectional view all around. The shows are mainly short films and documentaries which impart detailed knowledge about historical and scientific facts, voyage stories, anecdotes, mostly about the constellations and galaxies. The fascinating view along with narration and music keep the audience engaged. It is one of a kind experience which only a few places in India offer.
The shows keep changing from time to time. The name of the current shows and their synopsis is always available on their official website. At present, the shows running in the Sky Theatre are "Our Solar System" and "Exploring the Universe".
Our Solar System
Kannada: 2:30 PM
English: 12:30 PM
Exploring the Universe
Kannada: 3:30 PM
English: 4:30 PM
2. Mirror Dome shows
The mirror dome projection hall was renovated and refurbished with a seating capacity of 40 and air condition to use it for academic as well as show purposes. Right now, the two shows running here are 'Natural Selection' telling the entire history and analysis behind Darwinian Theory and 'Dawn of the Space Age' which is about the story of mankind's journey from the very initial attempts at space study till today's successful satellite and spacecraft launches.
However, this is not open for the public on a daily basis and can only be availed with prior request.
3. Exhibition Hall
The Exhibition Hall is a gallery full of knowledge about space, stars and everything else about astronomy - meteors, asteroids, eclipses and so on. The place is full of space-related scientific facts and trivia all around.
4. Science Park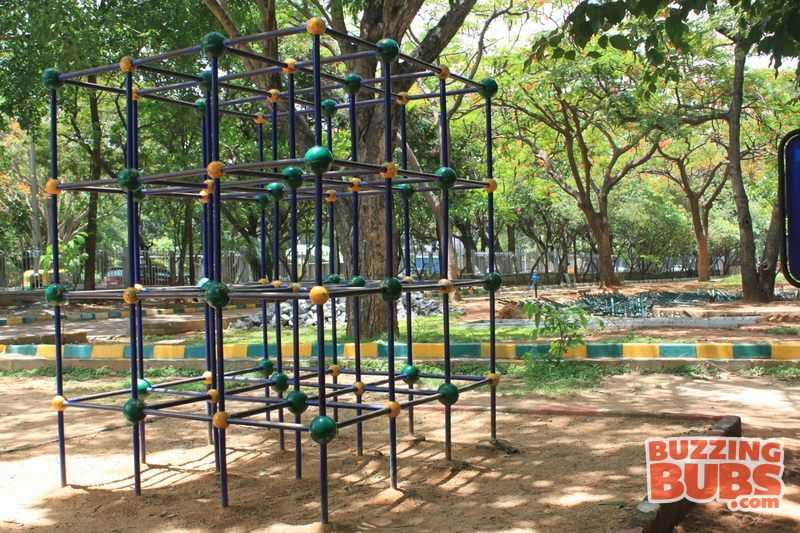 The Science Park is a campus inside the premises of the planetarium where there are more than 40 scientific exhibits which are interactive and explain difficult and complex concepts of physics and astronomy in simple, game-like manners.
5. Know Your Stars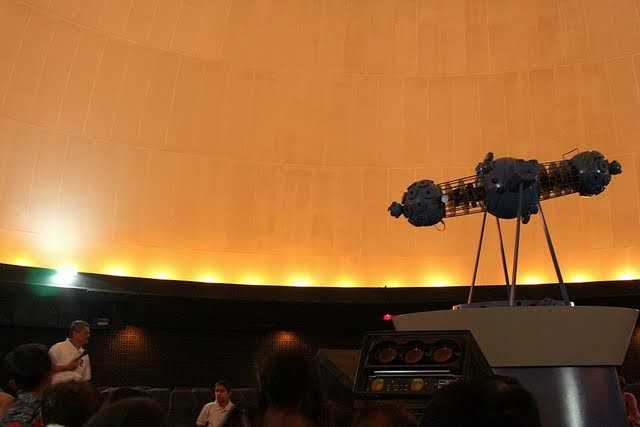 This is a special programme conducted only on the first Sunday evening of every month. It is part of a lecture in the Sky Theatre about constellations where the visitors can later gaze at the stars through telescopes and binoculars and try identifying them with the help of the star chart provided.