The Film City boasts of many attractions, which guarantee the visitor a day full of fun and frenzy.
1. Cartoon City:
Cartoon City is a hot favourite amongst kids. Its flamboyance and vibrant theme are especially appealing for them, but they manage to charm adults too. The fun rides from a variety of famous cartoon characters as well as the iconic series of star wars recreate the childhood magic beautifully and make you never want to leave.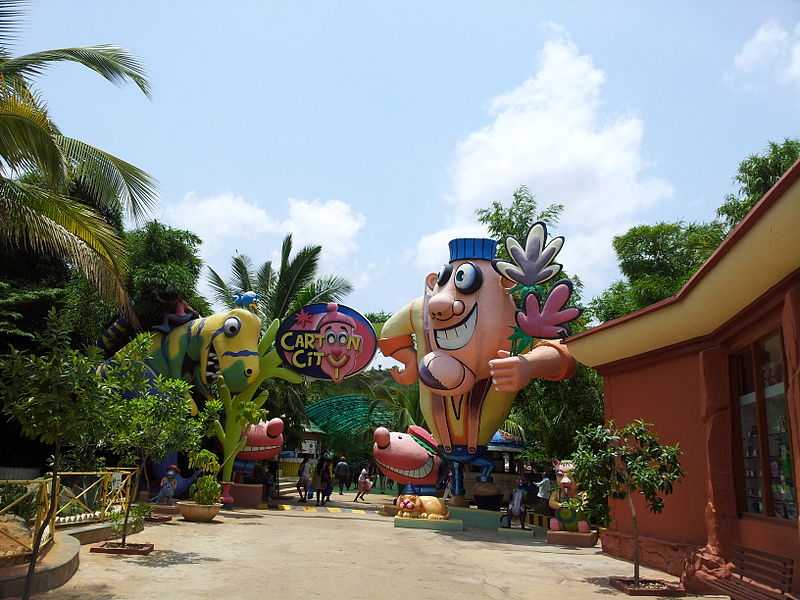 2. Aqua Kingdom:
The Aqua Kingdom is a great place to spend some quality time with friends and family, or indulge in a little romance, in the wave pool and the sandy beach. The water slides, children's play area and dance floor with an in-house DJ are a wonderful retreat from the daily humdrum life.
3. Dino Park:
The Dino Park has a marvellous collection of life-size dinosaurs, including a centrally hoisted 40 feet tall T-Rex skeleton and an impressive 60 feet high animatronics controlled dinosaur. A mere walk through this park is a guaranteed thrilling experience!
4. Mini Golf:
The perfect place for all golf enthusiasts, this 12-holes mini golf course is ideal for all those who miss the sport even when on their vacation. Do not forget to check out the authentic golf merchandise sold here.
5. Haunted Mansion:
There is no haunted house like this in Bangalore. Filled up with over 250 props including scary skeletons, horrifying zombies and half-bearded men; this dirty and dingy mansion will give you chills.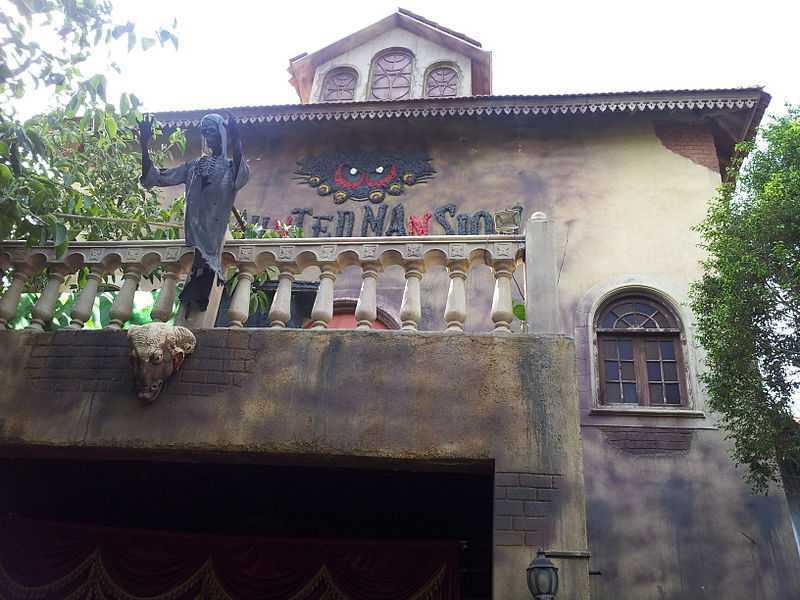 6. Mirror Maze:
This mirror maze will leave you baffled and fatigued. Beautifully done with red arches, the maze seems to go on endlessly due to the clever placement of mirrors. Brave surprising corners, dead ends and continuous circles before you make your way out.
Other than the above-listed attractions, the Film City also houses a Petting Zoo, Mining Section and Innovative Talkies.