Holidays should be a means to set your mind and soul free. Everybody needs a break from the vicious cycle and holidays not only break the cycle but also replenish and rejuvenate you. Besides what better rejuvenation than taking a break, lying down, and having somebody give you a nice massage where the focus is only you and your relaxation.
Ipoh
is known as the Hipster capital of
Malaysia
by various tourist ratings and official agencies. The very same Ipoh also houses top-class spa and wellness centres where you can go and relax.
Here are the best spas in Ipoh for some self care:
1. Thai Oasis

Established in September 2016, currently the biggest and most exclusive family wellness centre located on the 1st floor of Ipoh City & Country Club (ICC Club), it is easily accessible. It is a one-stop concept wellness centre which comprises of male and female spa area, a common area, an only women's massage area, a private massage area, a common area, and a beauty parlour. Their therapists are well trained with at least 8 years of minimum experience. They specialize in traditional Thai-style massages. Despite their therapist coming from
Thailand
, there are no language barriers. They can very well converse in English and Mandarin.
Location: ICC Club 283 Jalan Kampar 283, Jalan Raja Permaisuri Bainun, Ipoh 30250 Malaysia
Contact: +60 5-253 8966
2. D'Alam Spa

This spa is one of the most recommended spas in Ipoh with friendly staff and amazing results. They offer a number of services like - facial, lip spa, manicure, pedicure, Promosi Julai detoxifying relaxation facial, Promosi Julai Detox Raya, Prenatal, Inner energy massage ( Urut Tenaga Batin Wanita) Breast massage, Sauna FIR and Sauna Herbal (mandi wap), and water therapy as well. They also have special packages.
Location: 1A, Jalan Merak Off Jalan Jelapang, Kampung Jelapang Baru, 30020 Ipoh, Negeri Perak, Malaysia
Contact: +60 12-507 2659
3. HerbaLine Facial Spa

HerbaLine comes across as a very well-established spa in Ipoh. It makes use of Eastern techniques with western technology to meet the needs of their clients. Their natural products are specially crafted to suit six skin types. They are produced from natural organic plant extracts using nanotechnology extraction. In addition to professional facial treatments, they provide a range of complementary services to their clients which include Natural Sea Salt Foot Spa, Natural Aromatherapy, Lemongrass Tea, and relaxing Fish Foot Spa. The services include Facial Treatment, Butterfly Threading, Ear Candling, EE treatment, Body Massage, and Foot Paraffin.
Location: 63, Jalan Lee Kwee Foh, Taman Canning, 31400 Ipoh, Negeri Perak, Malaysia
Contact: +60 12-712 8153
4. The Banjaran Hotsprings Retreat

This is easily the most exclusive and most expensive spa in Ipoh. Good thing, it gives you a chance to experience massages with your partner. What makes this place special is the presence of natural Ipoh
Caves
and lakes that surround the resort, giving extremely beautiful scenery to look at. Its speciality is the 90-minute signature massage which involves multi-ethnic Malaysian techniques. Other massages include Aromatherapy and Garra Rufa Fish therapy. Besides this, the place also houses outdoor hot pools, a steam cave, and a fancy restaurant inside a cave. It is advised to have a reservation here. It also caters to small cosy garden villas with private pools, small hot tub, and garden, open to bookings.
Location: 1, Persiaran Lagoon, Sunway 3, 31150 Ipoh, Negeri Perak, Malaysia
Contact: +60 5-210 7777
5. Forest Colour Retail & Spa

Forest colour retail and spa in Ipoh is an exclusive, boutique day spa that promises to provide you with a holistic experience of massages and spa. They use high qualitative and innovative herbal-based products. Their therapists are well trained and friendly, and the locals of Ipoh totally recommend this place for a rejuvenating experience.
Location: Jalan Casuarina Meru, Ipoh
Contact: +60 5-526 1110
6. JC Beauty Fitness Spa

JC Beauty Fitness Spa is a one-stop centre for all your beautification and requirements in Ipoh. With a wide range of programs, from a simple single walk-in steam bath session to the whole nine yards of an individual fitness program, spa and treatment packages, and detoxification and slimming supplements, JC has them all. A well-equipped gymnasium, ample floor space for exercise classes, and personal workout sessions, as well as numerous spa treatment rooms, make for a fully equipped beauty and fitness centre, welcoming and comfortable. The place offers Steam baths with jacuzzi, Sauna, Salt bath, Hot Stone Therapy, Herb bath, Milk bath, Facial treatments, and Ear candling.
Location: 24 jalan medan ipoh 6, bandar baru medan, 31400 Ipoh, Perak, Malaysia
Contact: +60 12-588 0889 (jcbeautyfitnessspa.business.site/ )
7. BeDazzle Beauty Aesthetic M.Ipoh

BeDazzle Beauty Aesthetic M.Ipoh houses experienced therapists and well-equipped treatment rooms. The beauty parlour serves to enhance or restore overall health and beauty, deploying comprehensive treatments like facials, massages, and hair removal onto bodies with modern machines and technology. It offers body massages, body scrubs, body polish, etc.
Location: 20, Jalan Medan Ipoh 6, Ipoh, Perak
Contact: +60 5-549 9934
8. Rejeune

The philosophy of this spa and wellness centre revolves around restoring beauty by activating cell regeneration through its natural herbal formula. It was in fact one of the first explorers for the magnetic Meridian massage that is based on Chinese medicinal philosophies. The service here is coupled with ancient Chinese and modern Western medicine.
Location: 1-1A, Jalan Medan Ipoh 1B/1, Medan Ipoh Bistari, 31400 Ipoh, Perak, Malaysia
Contact: +60 5-545 2293
9. Palace Foot Reflexology Centre

The Palace Foot Reflexology Centre is one of its kind spa and wellness centres in Ipoh. It is the first-ever foot reflexology centre to operate in Ipoh, making it unique. It is advised to call the given phone numbers but walk-ins are also welcomed. The masseuse here is well-practised and experienced. The staff is friendly and the environment here is welcoming too.
Location: 61 jalan sultan abdul jalil,30450 ipoh perak 30450 Ipoh, Perak, Malaysia
Contact: +605-2437777
10. Nova Health Spa & Massage

This place houses local masseuse but trust us when we say- they know their thing! They provide different spa treatments like Cupping, Hot Stone, Ear Candling, Hot Blanket Detox, Balinese Style Body Massage, and a lot more. You can also include facials, pedicures, and manicures here. And guess what, they have a couple of spa as well.
Location: 31,31A,31B, Jalan Medan Ipoh 1A, Medan Ipoh Bistari, 31400 Ipoh, Negeri Perak, Malaysia
Contact: +60 5-546 6318
11. Mind and Body Spa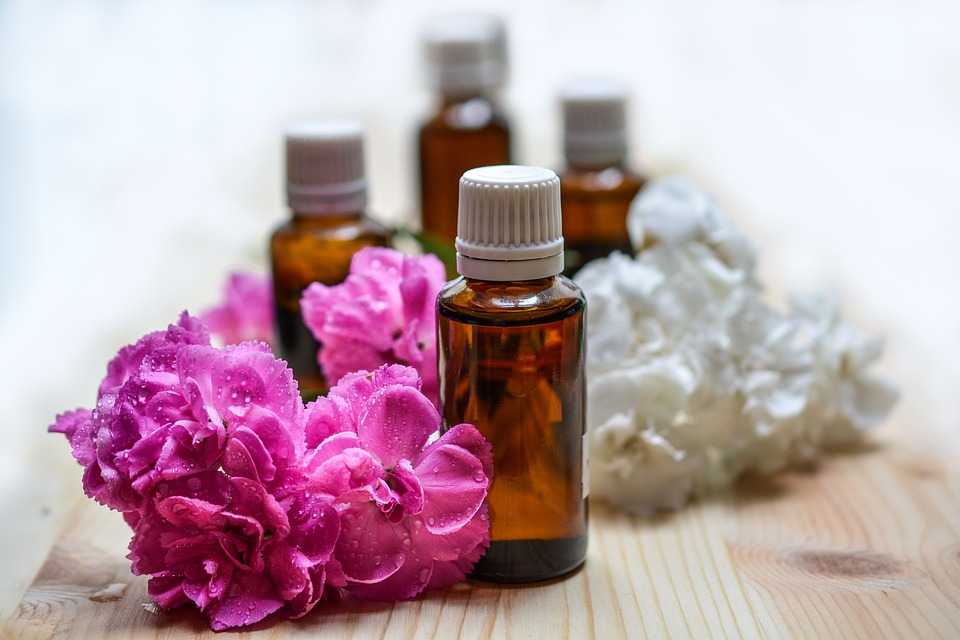 https://www.holidify.com/images/cmsuploads/compressed/wellness-carafe-towels-white_20200117102044.jpgAn oasis of regeneration and beauty, this spa is located in the midst of the bustling city of Ipoh. The environment here is soothing and welcoming with tranquil music in the background and a pampering atmosphere. They offer a variety of services like - Relaxation Massage (Lemongrass Massage Oil, Massage Oil, Ginger Body Oil), Hot Stone Massage, Tummy Massage, Foot massage, Detox blend, Body Scrub ( Radiance Coffee Scrub, Lavender Scrub, Milk Body Salt Scrub, Rose Body Salt Scrub, Forest Body Salt Scrub, Citronella Body Salt Scrub, Anti-water Retention Sea Salt Scrub), Body Scrub (Slimming Hot blanket, Ginger Massage Oil Fire Treatment Hot Blanket, Collagen Moisturizing Scrub, Aloe Vera Scrub Cream), and much more! The spa is attentive to your needs and looks forward to maximum customer satisfaction.
Location: 14B, Pusat perniagaan Pengkalan Putra 1, Manhattan Business Center, Jalan Pasir Puteh, 31650 Ipoh, Perak, Malaysia
Contact: +60 18-372 4399
12. Crystal Spa at Lost World Tambun

Crystal Spa is located inside the Lost World of Tambun along with the Hot Springs far and corner. They offer a variety of services to their visitors. These include - Traditional Malay Urut to Aromatherapy Full Body Massages, Foot Massages to Head & Shoulder Massage, Full Body Scrubs, Body Wraps, and Aromatherapy Facials. All of this within the privacy and comfort of the Spa Villas. One of the Unique Facilities of Crystal Spa is the Opal Steam Cave where you can indulge in its Natural Thermal Heat and Steam for Restorative Therapy follow by invigorating Scrubs or Massages of your choice and feel Rejuvenated from the inside out.
Location: 1 Persiaran Lagun Sunway 1 Sunway City Ipoh Lost World Tambun Tambun, 31150 Ipoh, Perak, Malaysia
Contact: +60 5-548 8824
Taking care of yourself is of utmost importance. Rejuvenation and relaxation help you take on challenges better and what better way to do it than doing it on a vacation. Spas in Ipoh cater to a number of services with a blend of techniques from different cultures and parts of the world to serve the best to their clients. Most of these spas house professionals. These professionals again come from all around the world, bringing with them their speciality and culture to Ipoh!