Someone once quoted, 'Whoever said money can't buy happiness simply didn't know where to go shopping'. Luckily, when it comes to Penang, the lavish malls and local flea markets are countless, and so is the variety. To find all your what's and where's answered, dip into this comprehensive shopping guide to discover the top 10 destinations for shopping in Penang and what exactly you need to bring home from them.
Shopping Places in Penang
1. Gurney Paragon Mall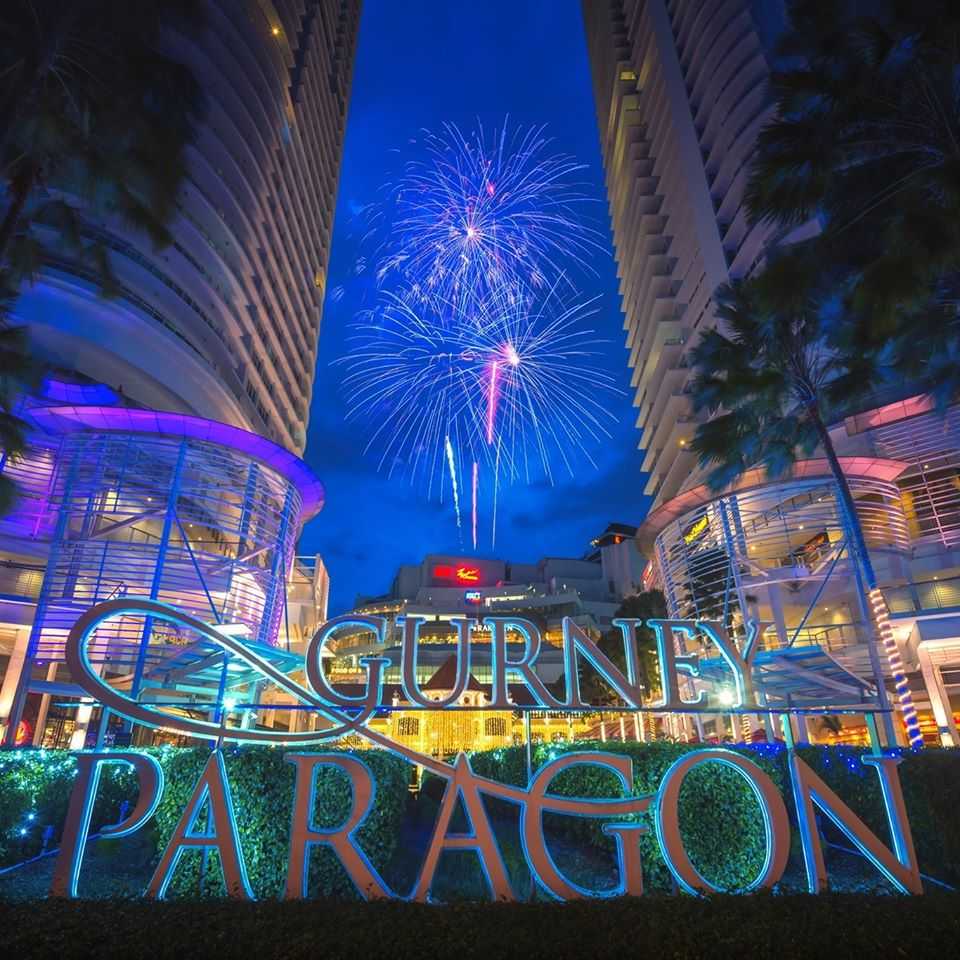 A shopper's paradise for those in love with renowned brands and huge labels is the Gurney Paragon Mall of Penang. Facing the gentle sea and housing a pearly white chapel of St. Joseph's Novitiate in its complex, the mall is the premier destination of numerous top brand outlets, designer boutiques, trendy salons, IMAX movie theatre and al fresco dining restaurants. Every weekend, the mall attracts opulent crowds in its happening interiors with the help of hallmark stores like H&M, Aldo, Michael Kors, Hush Puppies, Victoria's Secret, Rolex, Lacoste and many more.
Address: 163-D, Gurney Paragon Mall, Gurney Drive, 10250 George Town
Timings: 10:00 AM – 10:00 PM
2. Batu Ferringhi Night Market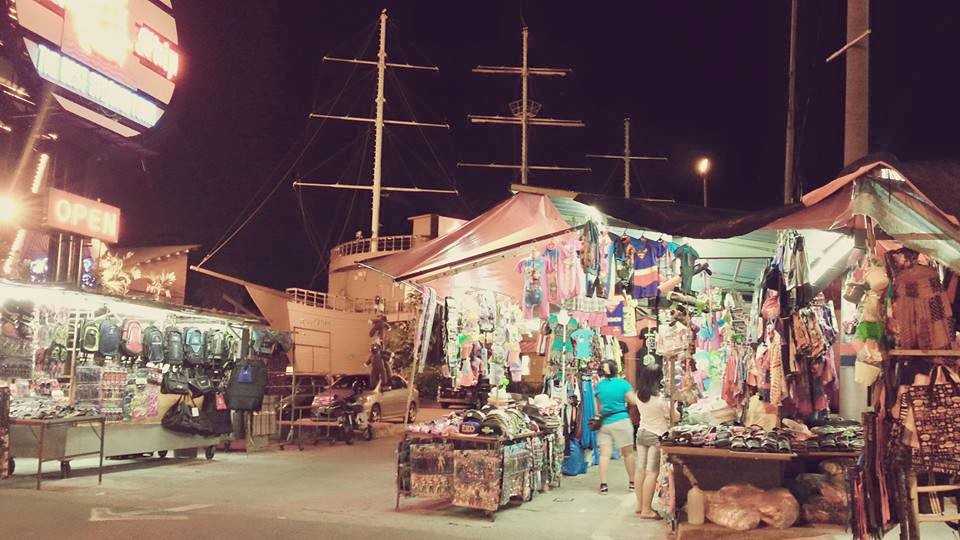 Synonymous to the buzzing sea-facing town of Batu Ferringhi is its vibrant bazaar which comes to life every night. Every dusk, when the sun starts setting in the horizon, locals start pouring in the streets and begin setting up their stalls. From famous batik designs to duplicate designer accessories, from fancy kitchenware to handcrafted home decorations, from souvenirs with a local touch to funky beach essentials, you'll find some of the most creative items that you can come across at one of its countless stalls. And even if not for shopping in Penang, this place is perfect for a pleasant night stroll, soaking in the local culture.
Address: Jalan Pantai Batu, Taman Pantai Batu, 11200 Tanjung Bungah
Timings: 7:00 PM – 1:00 AM
Tip: Interestingly, this one of the few markets in Penang where bargaining is still prevalent. So try getting acquainted with the locals on the actual prices and haggle before making any purchase.

3. 1st Avenue Mall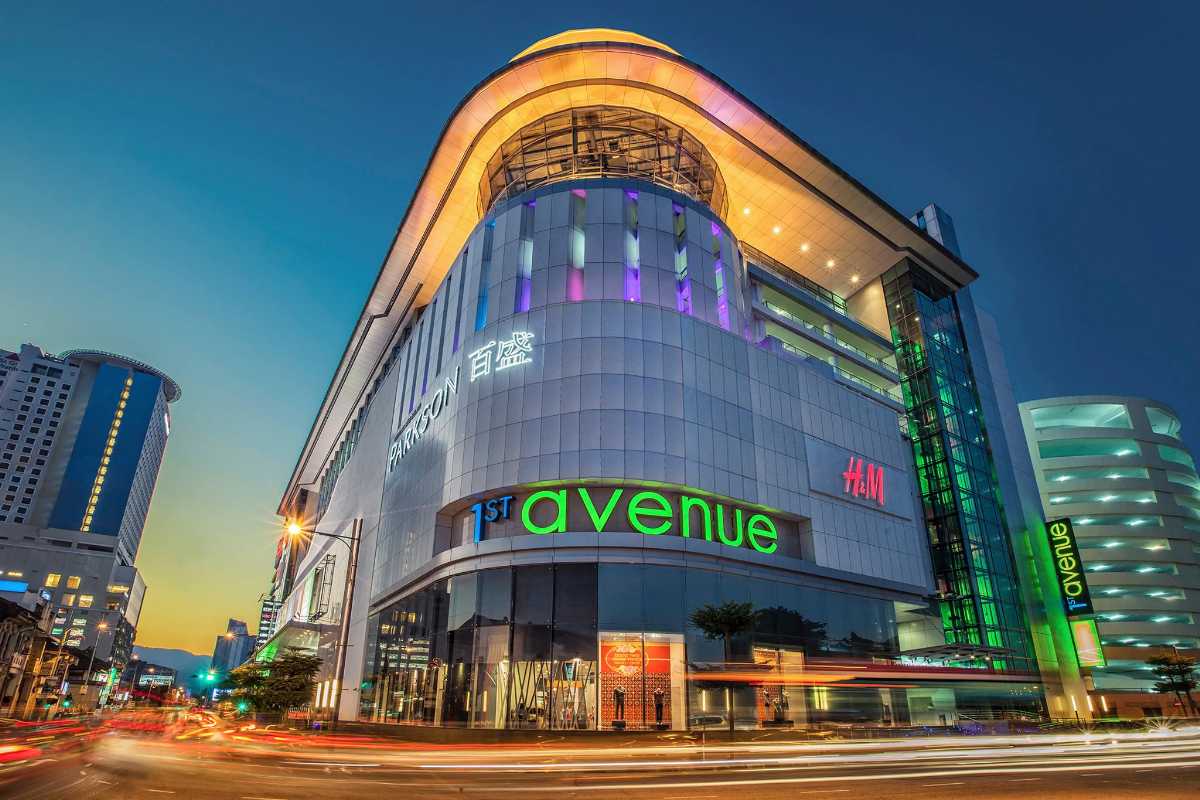 Stretched across a busy corner along the road of Jalan Magazine, the 1st Avenue Mall is a trendy hotspot for the latest bling and glamour of the fashion world. Expanding along seven floors, the mall enjoys a prime location in George Town and hence, is a renowned hangout destination among tourists and locals alike. Local prints and food outlets find their place amongst international labels like Hush Puppies and H&M. High quality, branded and latest picks, that appeal the upscale audience, are available in every store, be it in beauty and jewellery or gadgets and home decor. The topmost level has an opulent pavilion restaurant that is enclosed inside a glass wall to provide fascinating views of the city.
Address: 1st Avenue Mall, Jalan Magazine 10300, George Town
Timings: 10:00 AM – 10:00 PM
4. Little Penang Street Market
An initiative taken a few years back to promote the talent of native vendors, Little Penang Street Market is now the hub of all things traditional. Held on the last Sunday of every month, this monthly bazaar witnesses joyous crowds marvelling and purchasing the multicoloured handicrafts and fabrics put on display by the local artisans and vendors. Diverse in terms of creative artefacts and savoury food, the cultural vibe of this place is what charms tourists into spending hours over here. The atmosphere is jazzed up by numerous local performers putting on dance and singing performances. At times, book readings are also held over here.
Address: Upper Penang Road, George Town, Penang Island
Timings: 10:00 AM – 5:00 PM (last Sunday of every month)
5. Gurney Plaza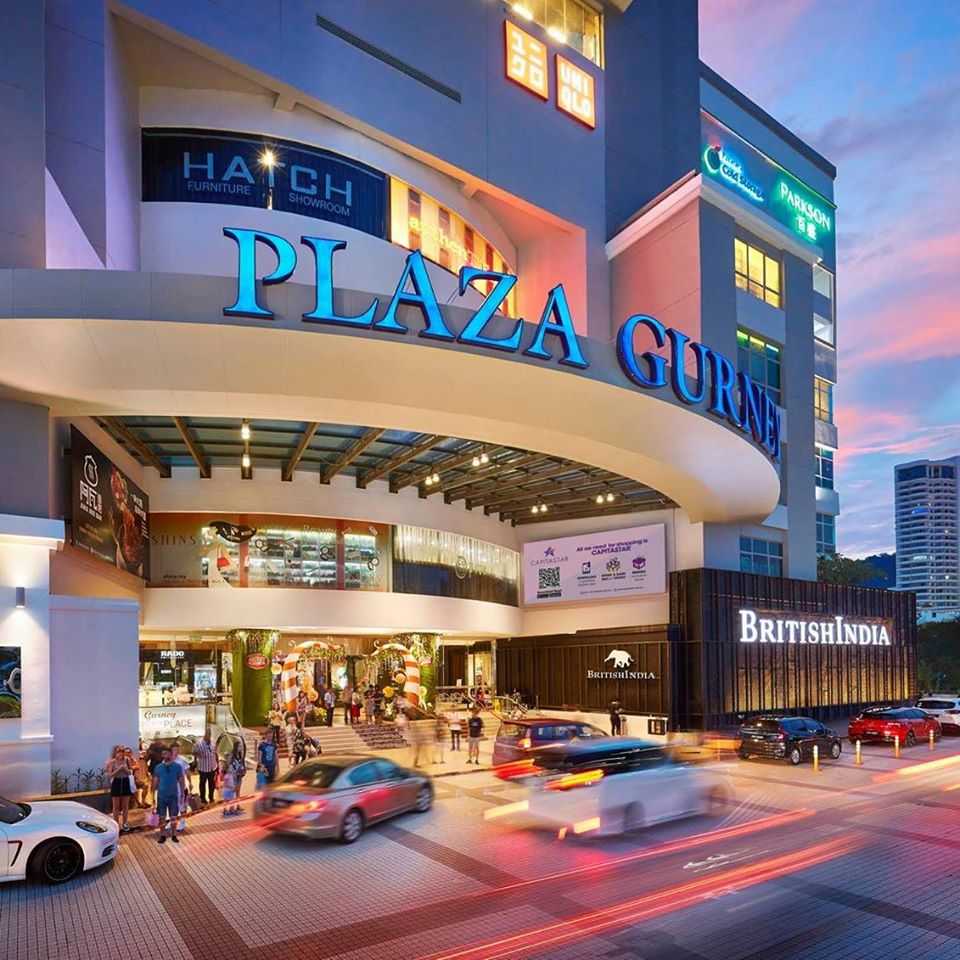 A confluence of 380 retail outlets, 57 alfresco and indoor eateries, and multilevel parking, the volume and size of Gurney Plaza speaks all about it. It is the second-largest and most visited mall of Penang. Surrounded by lavish hotels and residential colonies, the mall is beloved by the young travellers due to the presence of many top labels like Calvin Klein, Versace, Fossil, Mont Blanc, etc. The highlight of this upscale mall remains its Golden Screen Cinemas which includes 12 screens and is spread across the topmost floor. The humongous Cold Storage supermarket is also a special feature of this mall.
Address: 70, Gurney Dr, Pulau Tikus, 10250 George Town
Timings: 10:00 AM – 10:00 PM
6. Chowrasta Bazaar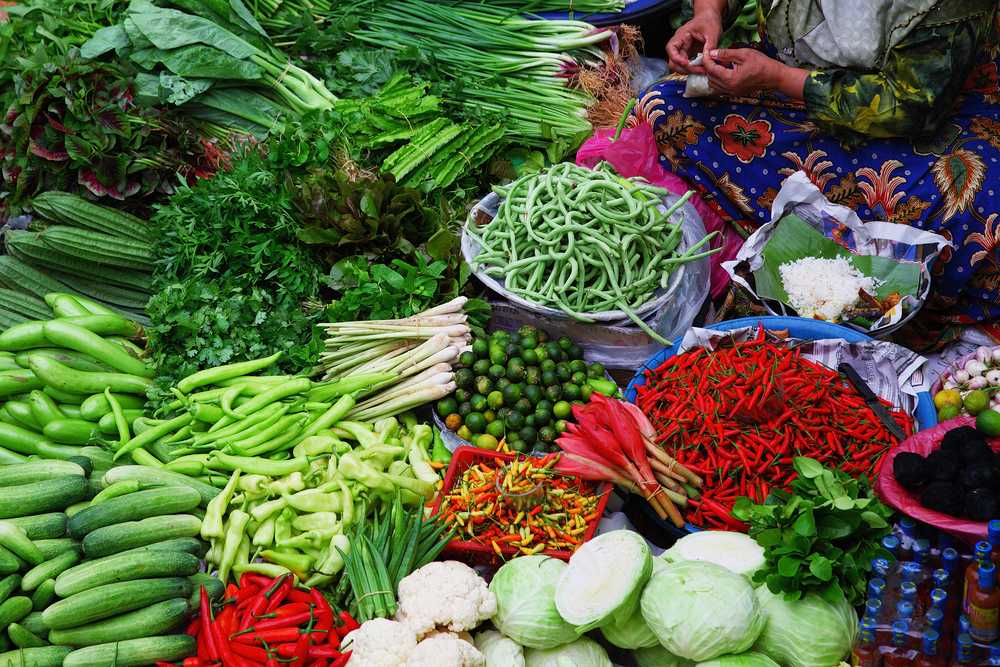 Locally referred to as Pasar Chowrasta, the origin of this market dates back centuries ago. A visit to Chowrasta Bazaar will acquaint you with the day-to-day life of the localities, how they haggle while shopping in Penang for vegetables, and what are the most bought local delicacies. From cold meat and preserved food items to fresh fruits and tempting sweets, you will find hawkers and vendors putting up stalls to fulfil the locals' grocery needs. When you move up the escalator to the first level, you will find columns of second-hand bestsellers and timeless classics on sale. Besides the fresh nutmegs, shellfishes and pickled fruits, you will also come across stalls of funky clothes.
Address: Lot 26, Jalan Chowrasta, George Town, 10100 George Town, Pulau Pinang
Timings: 6:30 AM – 6:00 PM
7. Komtar Mall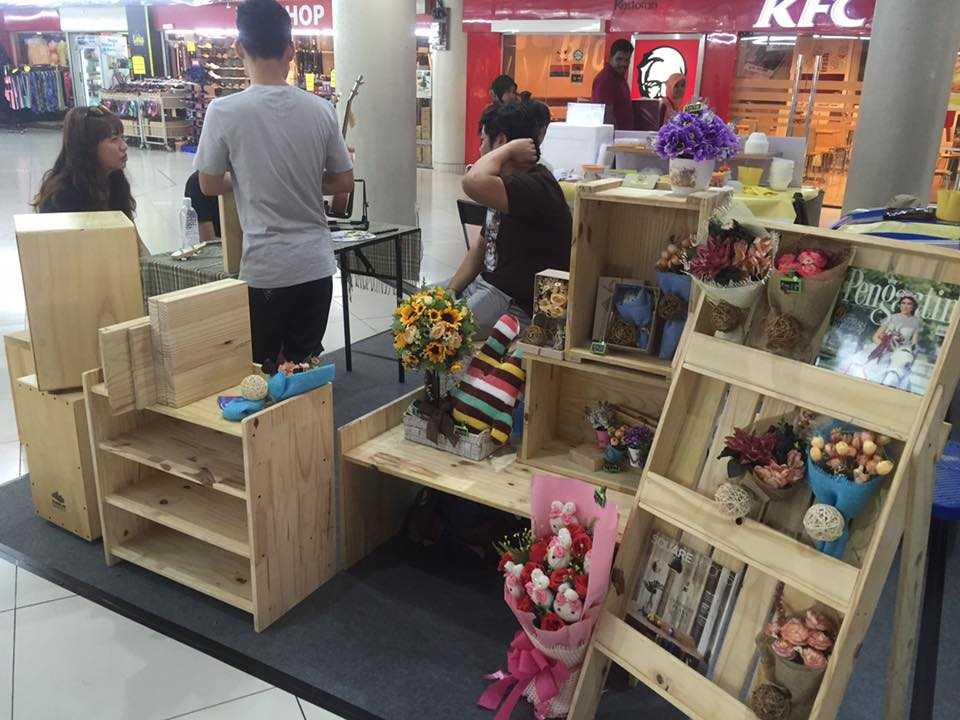 A popular name in the list of spectacular skyscrapers of Malaysia, Komtar is not just a renowned tourist destination, but also the pride of Penang. Out of the 65 levels in this towering architecture, four storeys are lined with stores which together form the Komtar Mall. You may notice limited options, but what it loses in variety, it makes up in grandeur. From big names in cosmetics like Chanel and Dior to famous watch brands like Swarovski and Fossil, you will notice an eclectic mix of domestic and international retailers here. The highlights of this mall are its rejuvenating Thai Odyssey spa, an all-you-want Kapitan Grocer supermarket, and the assorted collection at Royal Selangor souvenir shop.
Address: Lebuh Tek Soon, George Town, 10100 George Town, Pulau Pinang
Timings:
Monday to Friday - 11:00 AM – 8:00 PM
Saturday and Sunday - 11:00 AM – 9:00 PM
8. Queensbay Mall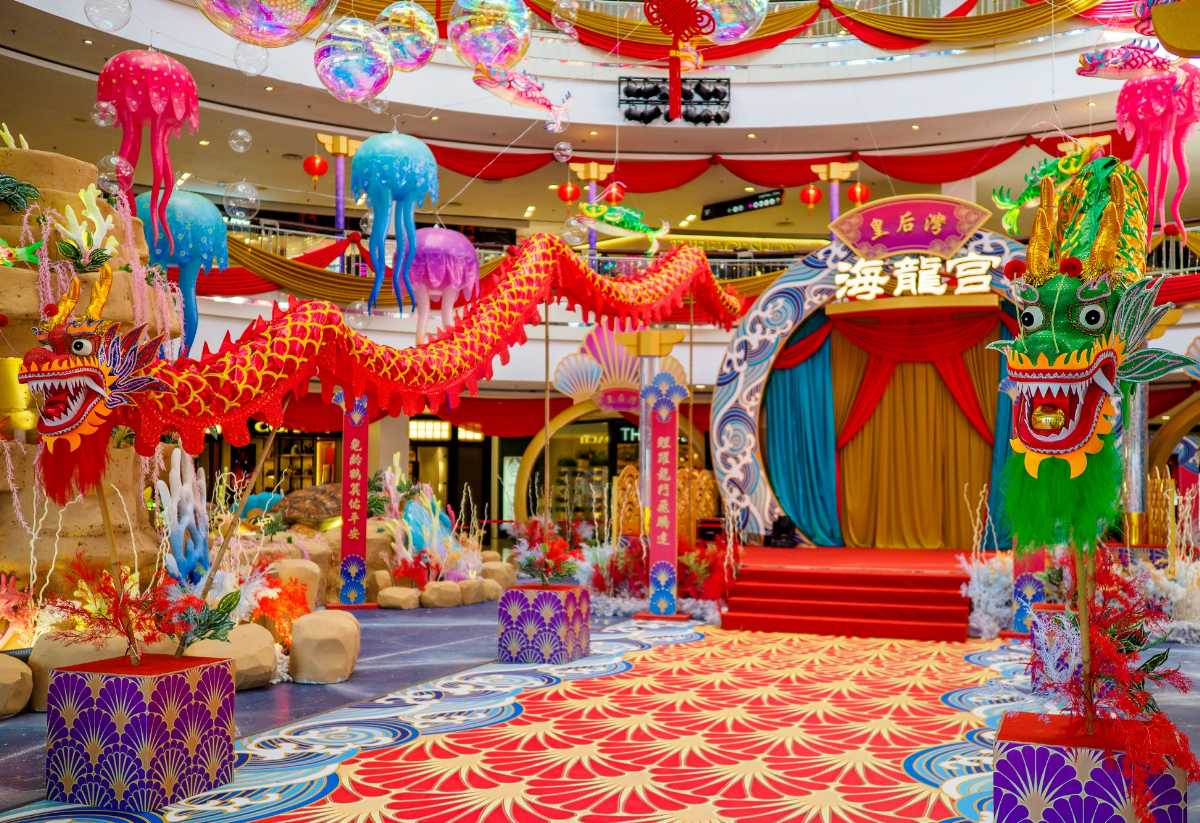 A walk away from the majestic sea, spanning across 2.5 million sq. ft. lies the biggest centre for shopping in Penang called Queensbay Mall. Located in Bayan Lepas, a small town on the island of Penang, it is one of the most frequented malls in the area and experiences a heavy rush of tourists during the holiday season. With over 400 stores of various international as well as local merchandise, the options range from traditional prints to branded collections. Just like Gurney Plaza, Queensbay Mall has Golden Screen Cinemas, a multiplex movie theatre. Its five-storeyed structure integrates clothing brands, movie theatre, cafes, restaurants, movie theatre, beauty salons, and even a karaoke centre.
Address: Queensbay Mall, 100, Persiaran Bayan Indah, 11900 Bayan Lepas, Pulau Pinang
Timings: 10:30 AM – 10:30 PM
9. Lorong Kulit Flea Market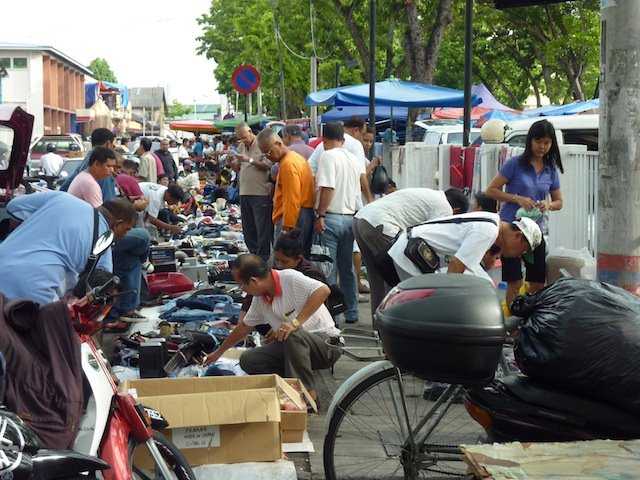 The destination of everything quirky and antique, Lorong Kulit Flea Market is an alfresco flea market operating daily since a decade in the area. Countless stalls set up inside a vast ground forms a vibrant multicoloured blanket when seen from a distance. Visited by tourists due to the unique and unusual items sold here, you will come across many second-hand objects and antiques being bargained for reasonable prices in this market. From books and vintage knives to classic records and electronics, you will have to rummage through the stalls but will end up taking home some of the best souvenirs from here.
Address: 625 Jalan Dato Keramat Georgetown, 10460 George Town, Pulau Pinang
Timings: 6:00 AM – 1:00 PM
10. Penang Plaza
What makes Penang Plaza stand out amongst its rivals is the fact that it was one of the first malls to be opened in Penang. Since then, it has undergone many interior and exterior renovations to keep its infrastructure modern and elegant. Starting from a gigantic supermarket and cosmetic stores in the lowermost levels, up through the clothing merchandise and electronic shops, finally reaching its topmost level of food court comprising eateries and bakeries from around the world, this mall serves all the purpose of a perfect weekend hangout.
Address: Penang Plaza, 126, Jalan Burmah, 10050 George Town, Pulau Pinang
Timings: 10:00 AM – 10:00 PM
Things to Buy in Penang
1. Batik Prints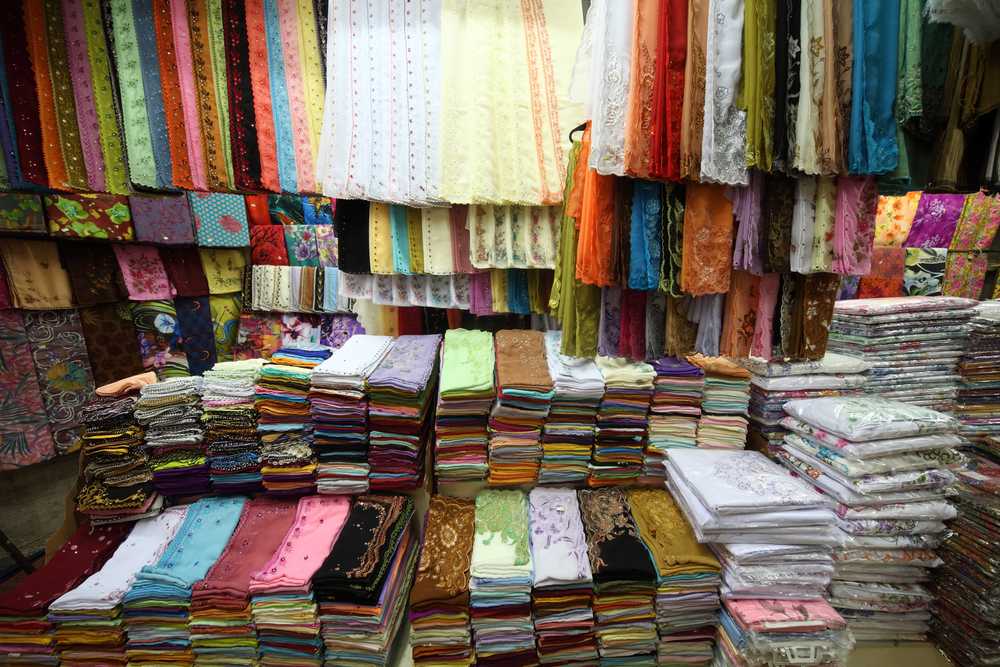 A traditional fabric craft technique, Batik speaks of the glorious heritage and talented craftsmanship of the people of South-East Asia. Even today, this age-old technique of dyeing using resistant wax is admired and beloved by people pouring in from all corners of the world. Fortunately, the people of Penang have preserved this art by mastering it. Hence, you will find vibrant hues of these fabric prints in scarves, shirts and more in many stores while you go batik shopping in Penang. Taking a tour at Penang Batik Factory, you can even come across the artisans working their way with the colourful dyes and giving life to the underlying clothes, making them into a perfect souvenir.

Where to buy:
Penang Batik Factory
Sam's Batik House
Batek Lah
Batu Ferringhi Night Market
2. Sweet Pickled Fruits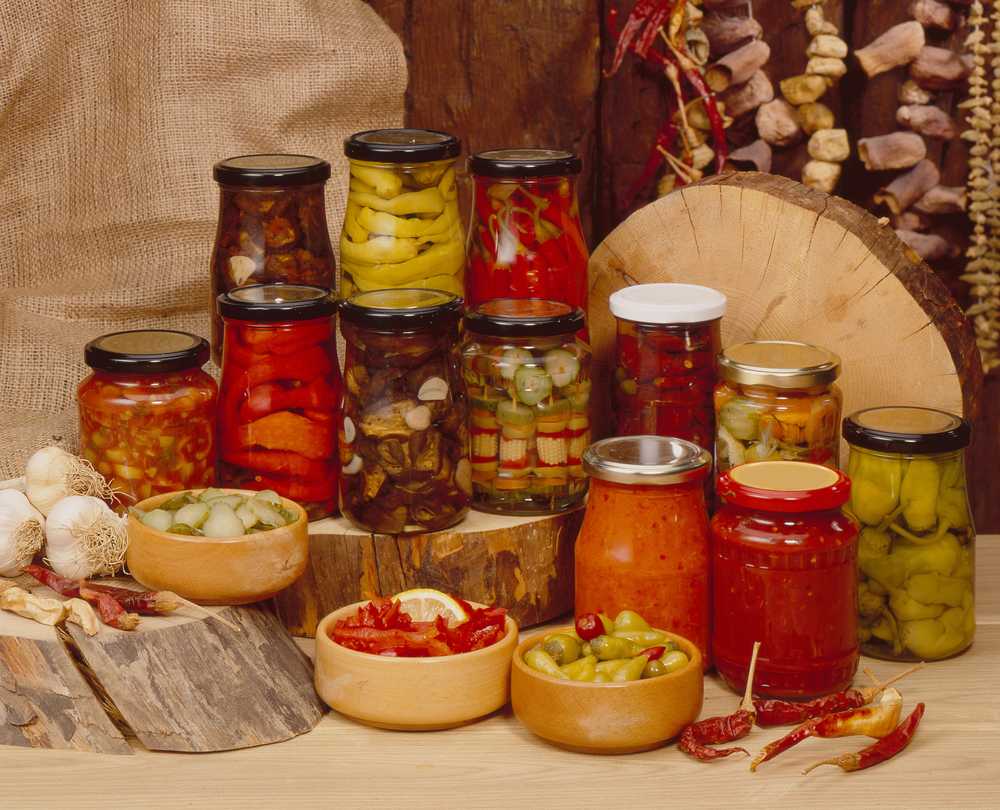 Blending the crunchy and sweet flavour of fruits with the sourness of vinegar and a little tinge is what pickled fruits, or Jeruk, are all about. Though they are not a traditional recipe of Penang, they are a raved delicacy in the town, craved by locals and praised by tourists. Mango, papaya, guava and nutmeg, pickled in the process with sweeteners and preservatives, are pigmented using food colouring. The result is an extremely tempting snack which makes for an excellent souvenir.
Where to buy:
Chowrasta Bazaar
Jeruk Pak Ali
Nasir Jeruk
3. Tambun Biscuits a.k.a Tau Sar Piah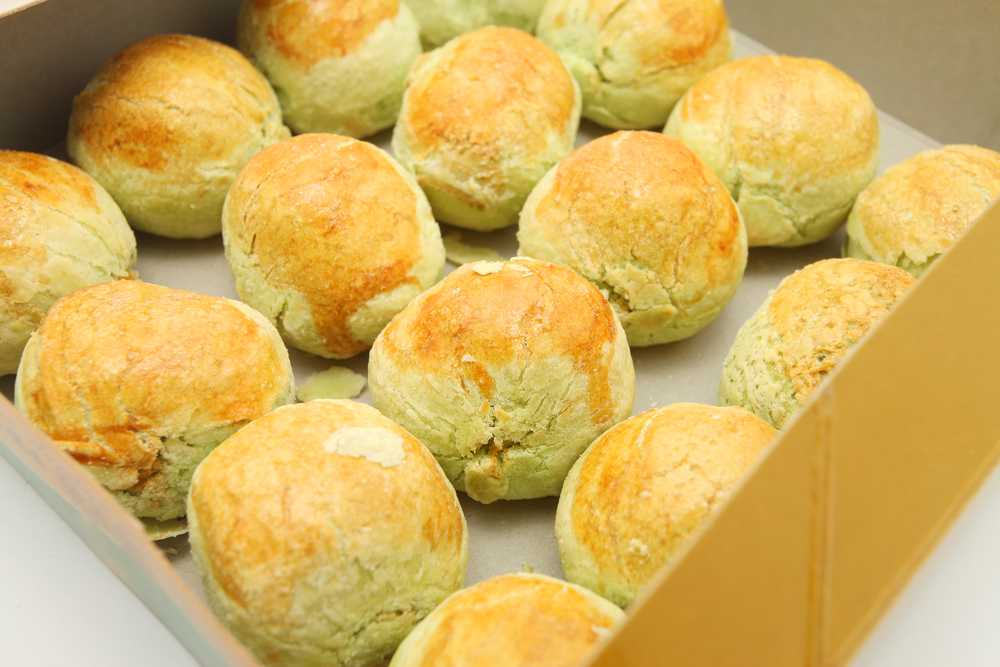 Due to their miniature size and round shape, they have earned the name of dragon balls. A proud innovation of Penang, this delicacy goes from a sweet exterior to a salty core. It is prepared by mixing green bean paste and wheat flour with lard and fried onions. Over time, they have gained popularity amongst tourists for their unique taste and are prepared at almost every bakery in Penang.
Where to buy:
Hock Lok Siew
Him Heang
Kedai Biskut Seng Heang
Soon Hiang Biscuit Shop
Ban Heang
4. Nutmeg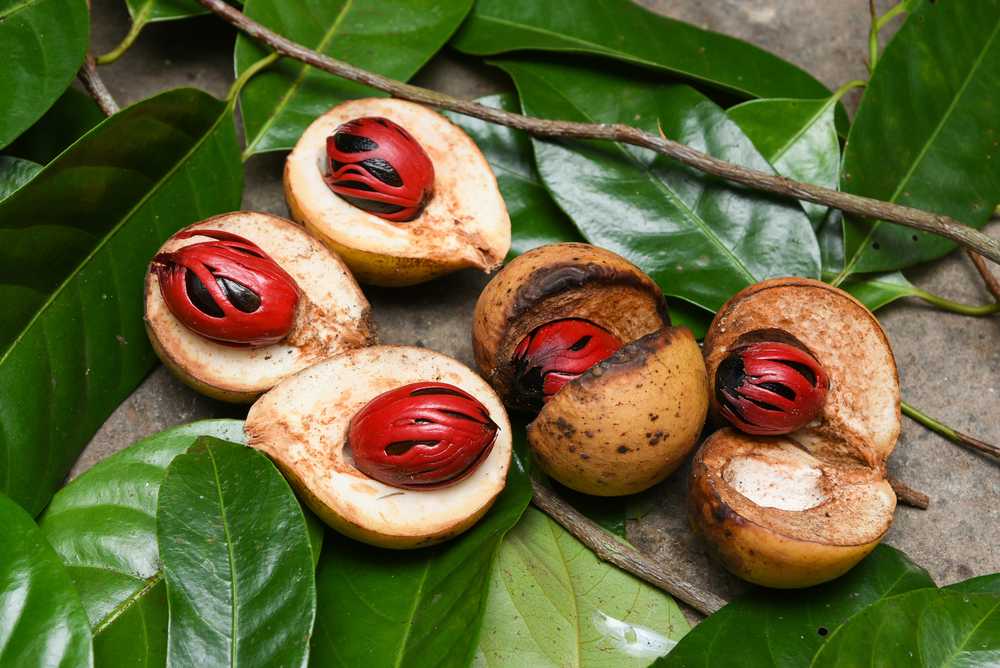 Most of us know Nutmeg as that spice you add while baking puddings and cookies. But on a visit to Penang, you will come across its raw form, when it is a hard seed protected with a fascinating reddish covering called mace. As a product, it takes many forms, with each item having a specific purpose. It is blended as syrup and juices to beat the heat in summers. Its oil is said to heal gastric problems and diarrhoea. And its ointment is used to treat skin diseases. However, nutmeg slices and pickled nutmegs form the best souvenir.

Where to buy:
Chowrasta Bazaar
Ghee Hup Nutmeg Factory
Cheong Kim Chuan
Tean Ean Local Products
5. White Coffee


A contrast from the conventional bitter taste of the classic brown colour of coffee, white coffee is an emerging fad of millennials. The roasted nutty flavour of this beige drink is unique, which demands to be sipped again and again. Roasted beans of white coffee are sold in decorative packets in selected coffee shops across Penang. However, you can always find a freshly brewed cup at its countless cafes.

Where to buy:
Coffee Tree
Penang White Coffee
The Coffee Bean and Tea Leaf
PBC Coffee 1st Avenue Mall
Peace and Joy Coffee Shop
Visiting these destinations, you will not only unravel the friendly crowd and vibrant culture of Malaysia, but the skilled craftsmanship of Penang natives will also marvel you. So go ahead and treat yourself with this unparalleled experience of shopping in Penang.