Considered the Pearl of the Orient, Penang has become a hugely popular holiday destination of Malaysia. It consists of the mainland province and Penang Island, meaning that there's plenty of driving around required. So what better way to explore the region than by renting a car in Penang?
Why Rent a Car in Penang?
Penang in north-western Malaysia spans over 1,000 square kilometres of tropical paradise. The size of Penang allows you to easily travel to all of its attractions, providing a picturesque ride throughout the way. You'd even get to drive across Sultan Abdul Halim Muadzam Shah Bridge (locally known as Penang Second Bridge) which is the fifth-longest bridge in Southeast Asia.
As Malaysia has a tropical climate, renting a car in Penang allows you to enjoy the comfort of air conditioning instead of having to use public transport. If you were considering renting a taxi, keep in mind that the costs of renting a car with a driver are far more than renting a car by yourself.
Driving Conditions in Penang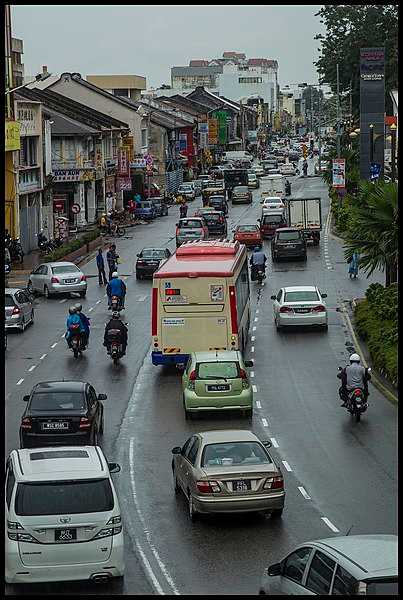 In Malaysia, like most Asian countries, cars drive on the left side of the road. The speed limit on expressways is 110 kilometres per hour while the speed limit on state/federal roads is 90 kilometres per hour. In village and back roads, the speed limit is 50 kilometres per hour.
In Penang, especially George Town, you'll find that most roads are one-ways due to a government scheme to control notorious traffic jams. These jams can get particularly bad during peak hours of the day (6:00 AM - 8:00 AM and again from 5:00 PM to 8:00 PM).
Due to a large number of trishaws, bicycles, and motorbikes in Penang, it's an unspoken rule to give them the right of way on the left-most side of the road. Penang has plenty of clear signages to direct you to major attractions and tourist hotspots. Still, in times of confusion, it's always good to refer to navigation systems in rental cars.
Car Rentals in Penang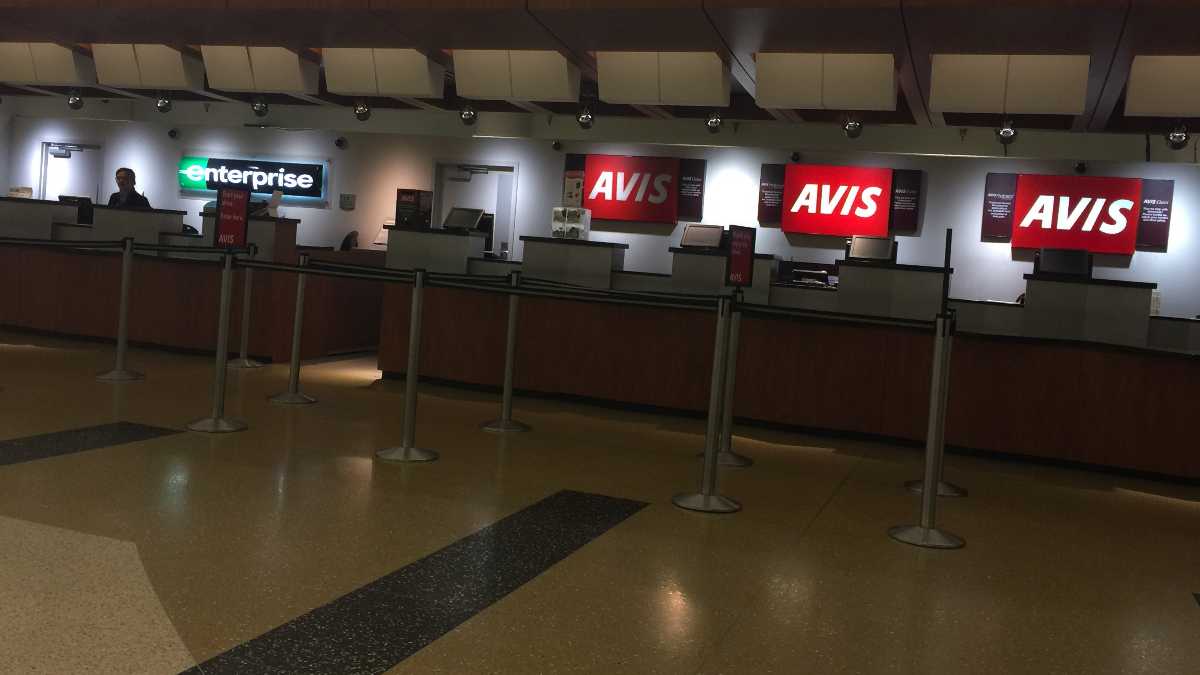 Online
Due to its convenience, rental comparison websites have become a popular method of renting cars in Penang. They provide an easy interface to compare prices between multiple companies so that you can get the best deal. They have a good variety of cars to choose from and include online discounts too. Best of all, the prices displayed on car rental websites are inclusive of taxes and all other costs so that you don't have any surprising bills when you return the car.
The most popular comparison websites are
Economy Car Rentals, Rentalcars.com, and Zest Car Rental
(formerly called Economy Car Hire). 
Offline – International Companies
For offline rentals, there are quite a few established international car rentals in Penang that are trusted brands across the world. They all have counters at Penang International Airport, meaning you can rent one straight after landing. The most popular companies are Alamo, Europcar, and Avis.
1) Alamo
Timings: 24/7 at Penang International Airport
Website: https://alamo.carrentals.cc/malaysia/penang
2) Europcar
Timings: 7:00 AM - 8:00 PM, 9:00 PM – 12:00 AM at Penang International Airport
Website: https://www.europcar.com/en/stations/malaysia/penang-international-airport
3) Avis
Timings: 7:30 AM to 9:30 PM at Penang International Airport
Website: https://www.avis.com/en/locations/my/penang
Offline – Local Companies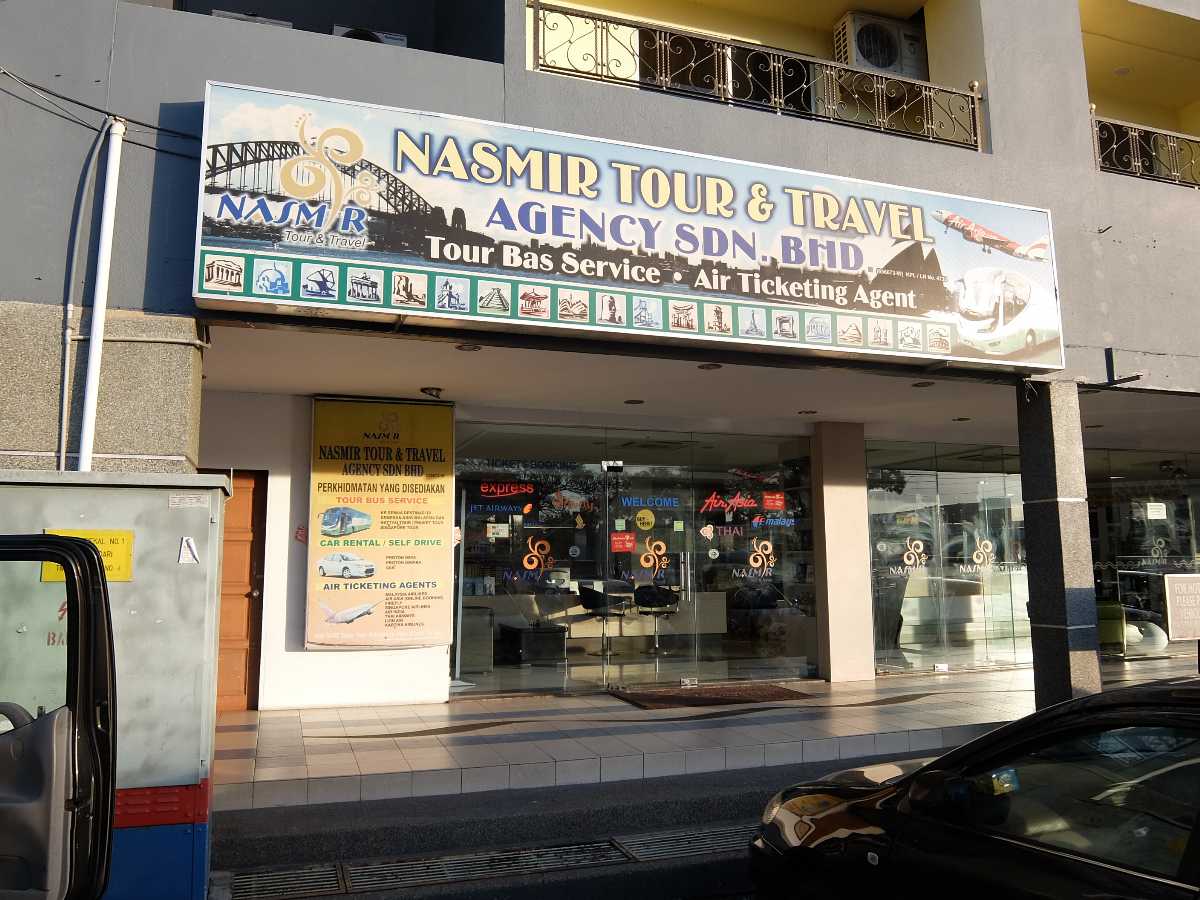 International car rentals in Penang don't always have rental facilities outside the airport. This means that, if you decide to rent a car in Penang sometime during your trip after landing, you can opt for the ease of renting a car in the city instead of the airport through these companies. Also, they offer delivery and pick-up at your hotel for a nominal fee so that the car comes straight to your accommodation without any hassle.
1)  Hawk Malaysia
Timings: 9:00 AM to 8:00 PM every day
Website: http://www.hawkrentacar.com.my/car-rental-penang/
2) 
Kasina
Timings: 8:00 AM to 6:00 PM from Monday to Saturday. (Closed on Sundays)
Website: https://kasina.com.my/
3) New Bob
Timings: 8:30 AM to 5:30 PM (Closed on Sundays)
Website:  https://bobcar.com.my/new2/
4) Mayflower
Timings: (Closed on Sundays and public holidays)
Monday to Friday - 8:30 AM to 6:00 PM
Saturday - 8:30 AM- 1:00 PM
Website: http://www.mayflower.com.my/
5) 
Insas Pacific Rent-a-Car (IPRAC)
Timings:
Monday to Saturday -7:30 AM to 10:00 PM 
Sunday and Public Holidays -8:00 AM to 6:00 PM
Website: https://www.iprac.com/location/car-rental-penang/
Cost for Renting a Car in Penang
While the rates vary between rental companies, a small car (like a Proton Saga) would cost MYR 100 onwards per day. A middle-sized car (like a Hyundai Accent) would cost MYR 200 onwards per day. A large-sized vehicle (like a Toyota Innova) would cost around MYR 300 per day.
You'll find that the prices of cars are the lowest when you pre-book online before your trip. In general, you get the best rates at least a week before arriving in Penang, especially during peak season. Most car rentals in Penang have discounts for longer rental periods, such as two to three weeks.
When booking, make sure you check if the price is inclusive of any additional costs like insurance. Also, check if there is a down-payment required while booking or the whole amount needs to be paid upfront. It's recommended to have a navigation system installed in the car before you travel and some, though very few, companies may charge you an additional fee for it.
Most cars come with one full tank of gasoline that you will be required to fill up before returning it. In Malaysia, the average price for petrol is MYR 2.2 per litre while the average price for diesel is MYR 2.5 per litre.
Essential Documents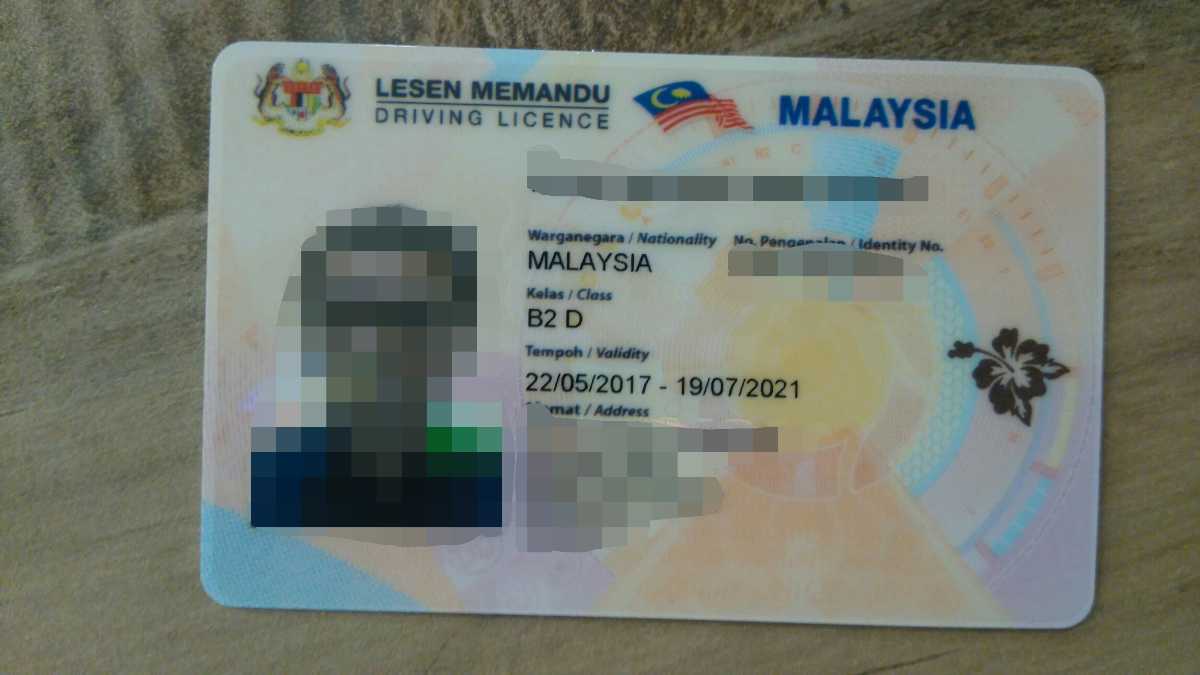 A valid driver's license is required to rent a car in Penang. Most Commonwealth and international driver's licenses are accepted. If your driver's license is not in English, you will need to provide either an official translation in English or an international driver's license.
For your own safety in any case of trouble, keep photocopies of these documents in the car while you travel. When picking up the rental car, you might be asked to present the credit card used to make the booking, so be sure to keep that on hand too.
Minimum Age Requirements
The minimum age to rent a vehicle for most car rentals in Penang is 21 years old with ideally at least one year of driving experience. You may find that you have to pay a 'young driver fee' if you are less than 25 years old or a 'senior driver fee' if you are above 65 years old above the rental costs.
If there will be more than one person driving the car, they should provide documents as well, but keep in mind that this additional driver may incur an additional cost.
As Malaysia is working on reducing cash payments at tolls, it's recommended to have a Touch n Go card which is an electronic payment option at toll plazas. Some car rentals might ask you to have one or will provide one with prior planning. (If the rental company does not offer one, you can easily obtain a Touch n Go card at petrol stations and public transport stations.)
Type of Cars Available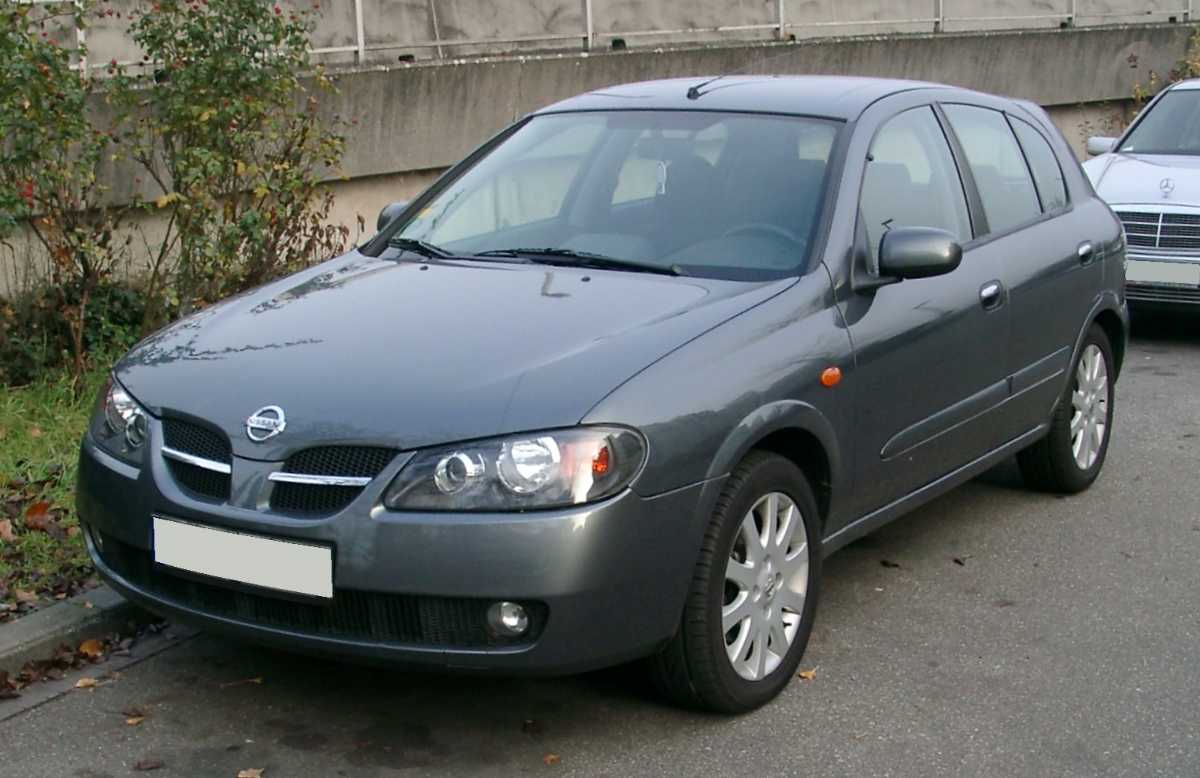 Most car rentals in Penang offer four types of cars: economy, compact, standard, premium or SUV, and multi-purpose vehicles/ vans.
Economic Cars
In the economy cars bracket, you'll find the Perodua MYVI, Proton Saga, and Perodua Bezza, amongst others.
Compact Cars
In the compact cars bracket, options include the Honda City, Proton Preve, Toyota Prius, Nissan Almera, and Proton Persona.
Standard Cars
Standard cars for rent are the Proton Inspira, Toyota Altis, Nissan Sylphy, Honda Accord, and Toyota Camry.
Premium Cars
Premium cars available for rent are the Nissan X-Trail, Toyota Avanza, Nissan Navara, and Honda CRV.
Multi-purpose Vehicles
Finally, multi-purpose vehicles available for rent include the Toyota Innova, Toyota Alphard, Hyundai Satrex, Toyota Hilux, and the Proton Exora.
Insurance Policy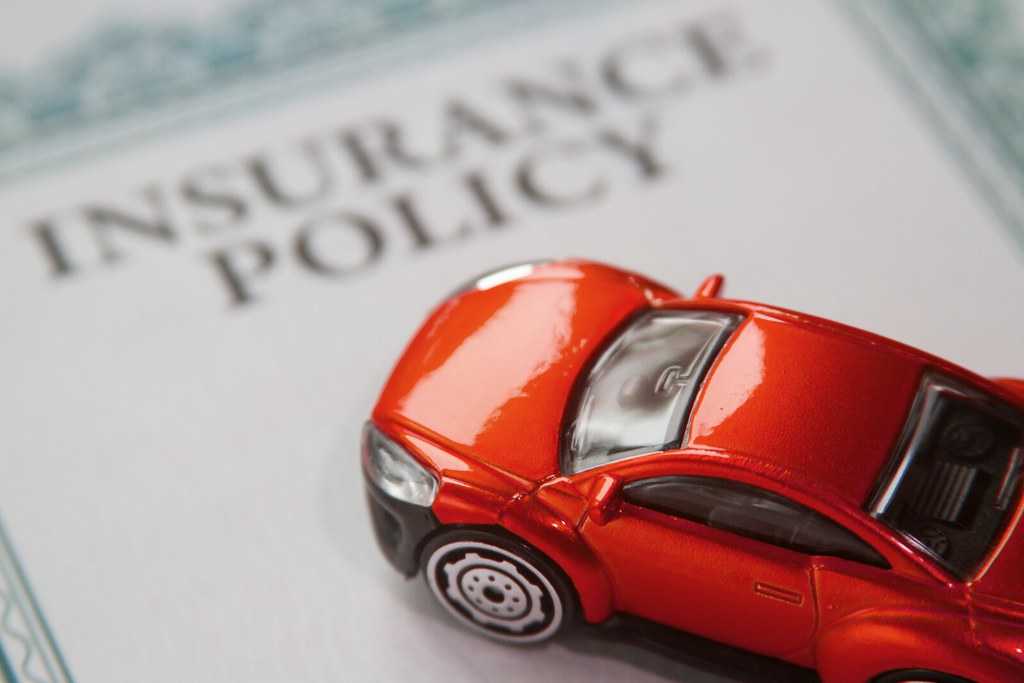 Most rentals sell you a comprehensive insurance policy with the car. Be sure to especially check deductibles, i.e. the amount paid from your own pocket. Some car rentals in Penang may charge you extra for a Collision Damage Weaver (CDW) up-front so that you don't bear any costs for damages during the trip, but keep in mind that this is an extra fee to be paid per day above your rental price. Also, not every rental company includes towing services in the CDW.
Some travel insurance policies cover you for car insurance. If that is the case, you would be insured twice if you opt for the rental company's insurance. But damage or theft of a car is not included in all travel insurance policies.
Look for roadside assistance coverage in your travel insurance. If your rental car breaks down, your travel insurance will provide contact numbers of partner agencies that you can contact. In Malaysia, the toll-free emergency number for breakdowns is
1800 88 0000.
Tips
When picking up the car from the airport or the rental office, or if the vehicle has been dropped off at your hotel, be sure to take photographs of it from all sides. Take, photos especially if there is already a sign of damage (like dents or scratches) so that you are not charged for this upon returning the car.
Check that the rental car has a spare tire available in case of emergencies. Also, ask if they provide roadside assistance (as most international rental companies do) or whether your travel insurance will cover you.
If you require towing services, call the rental company to inform them of such a situation. Most rental contracts need you to do so. Note the name of the company representative who is authorising towing services/repairs for reimbursement purposes when you return the car.
When renting a car in Penang, be sure to inquire about any upper limit on the distance of travel. Some companies have a maximum number of kilometres that can be driven upon which an additional fee is added for each kilometre.
It can be tempting to pay the full amount upfront because of an advance rental discount. However, keep in mind that most bookings will not be cancelled upon payment. It's best to be clear on your travel dates before you opt for this form of payment.
And there you have it! With this guide of car rentals in Penang, you're all set for your next unforgettable Malaysian holiday.