The little island of Penang has a happening and booming nightlife, with a unique mixture of cultures splurging out on a shopping, eating, partying and dancing spree. There are a plethora of nocturnal activities to do in Penang, other than clubbing and partying because even after the sun sets, the historical gems and tropical beaches remain equally stunning. Here is a comprehensive guide to make the most of nightlife in Penang.
Pubs and Bars
1. Farquhar's Bar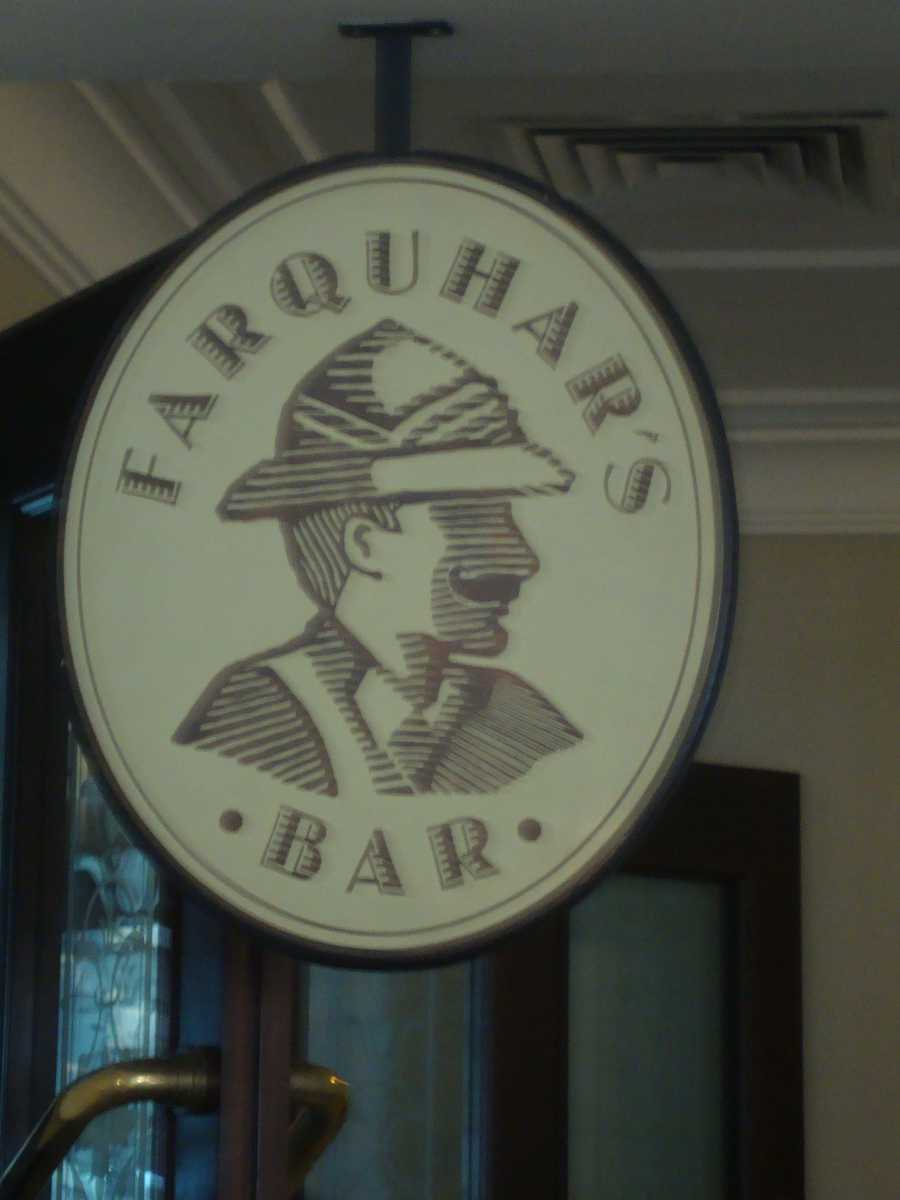 Situated in Upper Penang Road which is the centre of George Town's nightlife, Farquhar's Bar is an upscale bar serving good food and drinks at affordable prices. With a colonial-style decor and a fine beer collection, cocktails as well as non-alcoholic beverages, it is a good option for a date night or a delicious pub dinner to seal your nightlife in Penang.
Address: Eastern & Oriental Hotel, 10 Lebuh Farquhar
Opening hours: Daily 11:00 AM - 11:00 PM
2. Sand Bar at Hard Rock Hotel, Batu Ferringhi
A dreamy beach bar where one can watch the sunset over the horizon while enjoying a cocktail in an extremely laid back, serene setting is the best way to describe Sand Bar. The place eludes a Carribean vibe, not just with the physical environment but also, with the amiable staff that ensures a good time for all visitors. This option for nightlife in Penang is an ideal place to throw an evening beach party as it is mostly frequented by young people. They have some excellent collections of drinks, one of the signature drinks being Sandyjager.
Address: Hard Rock Hotel, Jalan Batu Ferringhi
Opening Hours: 11:00 AM - 11:00 PM
3. Three Sixty Revolving Restaurant & Rooftop Bar

One of the top choices of rooftop bars in Penang is the unique Thirty-Six Revolving Restaurant and Rooftop Bar. It is an elevated bar in George Town offering spectacular views of Penang Island's city centre. The revolving tables offer constantly changing views. While the indoor level does only a slow 360-degree turn, the outside air-lounge is where one can experience the breathtaking vistas, on the modern white bucket armchairs. The food and music of the place both add more charm to the view and enhance the dining experience. While the inside plays slow romantic or jazz classic, the outside lounge tunes into pop and hip hop numbers to get the crowd grooving into an indulging nightlife in Penang.
Address: 25A Lebuh Farquhar, 10200 Penang
Opening Hours:
Sunday to Thursday - 4:00 PM – 01:00 AM
Friday, Saturday and the eve of public holidays - 4:00 PM – 02:00 AM
Happy hours - 4:00 PM – 8:00 PM
4. Narrow Marrow

A popular name among the artists and hipsters of Penang, Narrow Marrow is a narrow bar, serving some exquisite fusion dishes, western-styled coffee and tasty cakes. This is a good option to hang out with friends in George Town. They have a unique take on international cocktails like Mojito made with toddy and local rice wine. They also organize DJ nights, small gigs and movie screenings on some occasions. The music ranges from hip-hop to disco to rock.
Address: 252A Carnarvon Street
Opening Hours: 10:00 AM – midnight
5. Magazine 63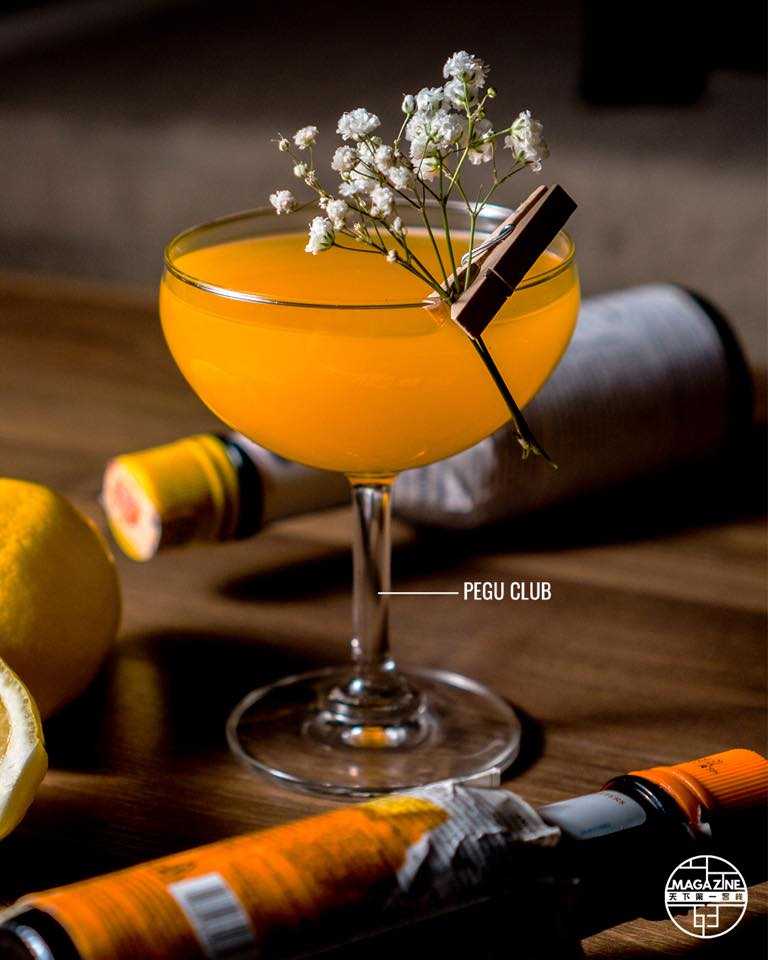 The name of the place is taken from its location, as the bar is located along the Magazine Road number 63, housed inside a shophouse. This is the bar that brought a wave of speakeasy trend in Penang and has today become a significant part of Penang's night scene. The dimly-lit bar with exposed brick walls with waiters dressed as Coolies and alcohols served in Chinese jars, all hit behind a dark ante-room. Nightlife in Penang is incomplete without good music and the trance music and DJ here are the real mood-lifters.
Address: 63 Magazine Road
Opening Hours: 8:00 PM - late night
6. SoHo Free House

Situated in the heart of Penang's nightlife scene, SoHo Free House has carved out its reputation from its slogan that says: "Happy Hour, Every Hour, Everyday NOW!". The pub has interiors and decors that give it an English-pub look, and the place also serves good English lager. As the nightlife in Penang sets, the music gets louder and the DJ drops some groovy beats.
Address: Jalan Penang, George Town
Opening hours: Daily 12:00 PM - 3:00 AM
7. Bora Bora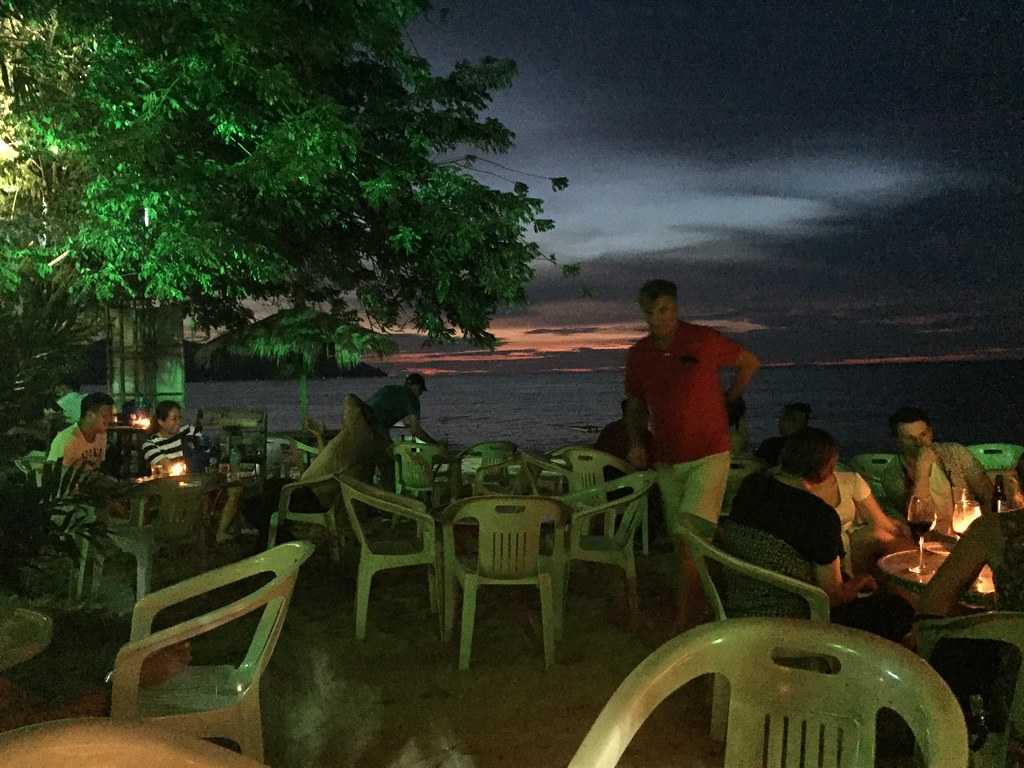 A place that amalgamates both delicious food and drinks ideally is Bora Bora, a beachside bar. One can spend the evening hanging out at the beach and end the day with a relaxing dinner at Bora Bora, sipping some colourful cocktails and relishing some scrumptious barbeque cuisines. Their bestseller Tiger beer is a must-try. They also have Happy Hours daily from 4 PM to 7 PM.
Address: Lot 415, Batu Ferringhi
Opening hours:
Sunday to Thursday - 12:00 PM - 1:00 AM
Friday to Saturday - 12:00 PM - 3:00 AM
8. Good Friends Club

A place emanating with nostalgia and playfulness, Good Friends Club is obviously a good place to hang with friends or to catch-up. The nightlife in Penang here draw a lot of crowd, and the atmosphere of this contemporary art space totally lights up with all the music and good drinks.
Address: 39, Jalan Gurdwara Penang 10300
Opening hours:
Monday, Wednesday to Thursday and Sunday - 7:00 PM - 1:00 AM
Friday and Saturday - 7:00 PM - 2:00 AM
9. Patio bar de tapas

A Spanish bar with a Spanish inspired menu, Patio Bar De Tapas provides a relaxing ambience with quite aptly complementing tapas section and an overwhelming drinks menu. An Instagram worthy place, it is a must-visit for those who want to dine in a serene setting and have a taste of lip-smacking Spanish delicacies.
Address: 49F weld quay, Georgetown Penang
Opening hours: 5:00 PM to 1:30 AM
10. 1945

One of the top 'meet-up' spots for friends to engage in some nightlife in Penang, 1945 in George Town is a whole weekend fun place. They bring in large, lively crowds during the weekend, with superb live fun and interactive bands. Munch on their western food, fries and snacks alongside the best of drinks and a modest list of wine and beers, while swaying to the grooviest of music beats.
Address: 10200, 414-416, Lebuh Chulia, George Town, 10200 George Town, Pulau Pinang
Opening hours: 5:00 PM - 2:00 AM
Cafes and Bistros
11. Sommelier Restaurant & Wine Bistro
A quintessential wine bistro located on the Jalan Brown Road wins the hearts of wine and cigar lovers, who usually frequent the place. They add jazz basics to the atmosphere and showcase an extensive collection of wine and local bites like chicken wings and samosas. The special ladies night hosted every Wednesday is also an attractive element of nightlife in Penang here.
Address: 2 Jalan Brown Road, Teluk Bahang, 10350
12. Brix (Bar & Bistro)
Brix is the perfect combination of a laid-back Bistro and a high voltage dance spot. Popular among the young Penangites, Brix features a big dance floor on the lower as well as upper levels of the building, an American pool and football. Brix actively conducts events every other night, like a ladies night on Wednesday where all ladies are served with complimentary drinks. It is an ideal spot to make night plans there with friends.
Address: Jalan Gottlieb, 11A-G-2 & 3 New Bob Centre, George Town, 10350
13. Gudang Cafe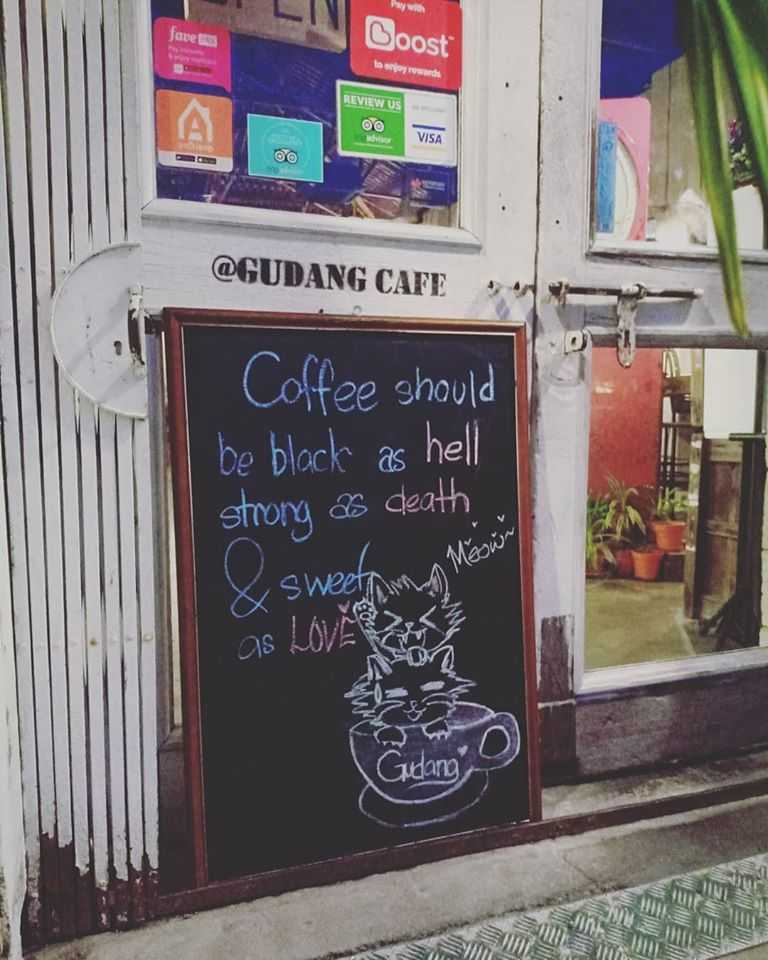 A rustic cafe, which draws enormous crowds of young residents of Penang, Gudang Cafe has been renovated from an old storage hall, and this is what 'Gudang' means in Malay. The rustic aura of the cafe is well complemented with long wooden tables and the industrial-chic decor. With a series of drinks, coffee and cakes on the menu, the cafe maintains a striking balance between the ambience and food. Mostly packed at nights and especially on Fridays, Gudang Cafe is the cafe to go with friends or to meet and befriend some locals and chat with them.
Address: 5 Gat Lebuh Armenian
Opening Hours: 11:00 AM – 12:00 PM
14. ChinaHouse

One of the most famous Western-styled Bistro in George Town which also attracts young clientele during dinner time is ChinaHouse. It is a restaurant serving a delectable spread of delicious mains, extensive collection of coffee and very impressive categories of signature cakes, like Tiramisu and local concoctions. They also host a lot of art and photo exhibitions and organize many live music and jam sessions. ChinaHouse offers a laid back ambience, suitable for grabbing some good coffee and comfort food and reading a book in a corner.
Address: 153 Beach Street
Opening Hours: 9:00 AM – 1:00 AM
Dance Clubs
15. QEII Penang

Whenever in the mood to dance, one can head to QEII Penang and have a wild night swaying to the latest hits, EDM or pops mixed by DJs on turntables. QEII Penang is an icon among the night clubs, because of quite a few factors. The first is its harbour frontage location, where one can achieve a 360-degree view of the ocean while sipping on their favourite drinks. The club hosts some of the greatest artists that bring a lot of fresh electronic and house music on the floor, which is another reason. Thirdly, the place has excellent interiors, chic decor and lots of swanky glass fixtures and upholstered furniture and prompt staff, which is why makes it a perfect place to host birthday parties or parties, in general. The vibe of this option for nightlife in Penang is apt for people who want to wind in on weekends after a long and stressful week.
Address: Tanjung City Marina, Church Street Pier, 8A, Pengkalan Weld
Opening Hours: 12:00 PM – 12: 00 AM (dining) and 12:00 AM – 03:00 PM nightclub
16. Slippery Senoritas

Slippery Senorita makes an obvious entry into the list of top nightclubs in Penang because it offers a good mix of tunes, cuisines and performances along with a wide collection of drinks. The nightclub can be easily identified with its rust-orange facade on Upper Penang Road, where it stretches across three storefronts. One can enjoy the various performances and musical acts put forward by local bands on most nights, while also eyeing the show the skilled bartenders put up by throwing bottles, glasses and drink trimmings in the air and catching them to make drinks.
Address: Lot B3A, The Garage, Upper Penang Road, No 2, Jalan Penang
Opening Hours: 5:00 PM – 3:00 AM
17. Soju Room

Another great choice of nightclubs, ideal especially for those who enjoy electronic music is Soju Room, located in the basement of Penang Times Square. The loud music and people doing rounds of drinks, while swaying with the electronic beats tell us all about the lively nightlife in Penang. The neon-lit dance floors and flashing disco lights add to the rave vibe and gets the people grooving to the biggest hits on the EDM charts.
Address: B2, Entertainment City, Times Square, Jalan Dato Keramat
Opening Hours: 9:00 PM – 3:00 AM Monday - Saturday
Live Music
18. Sound Maker 2.0

One of the most common sights on weekend nights is the crowd swarming up at the Sound Maker 2.0, a unique nightclub at George Town that hosts underground music and ideas. People can be seen shaking and grooving to the wide genres of music they play, ranging from heavy metal to hardcore punk, from hop hop to pop, from rock to reggae. The ambience of the place is chic, with all the music-themed artwork. There is a beautiful seaside view from the studio too. While at Sound Maker 2.0, one must be on the lookout for popular local musicians like Cole Yew, for example, and try their hands at electric or acoustic jams.
Address: 18 Lebuh Bishop, 1st floor
Opening Hours: 6:00 pm - Late night
19. The Canteen at Chinahouse

The Canteen, located at the back of the infamous China House of George Town is a go-to for those looking to enjoy light music, especially those on a date. Dim lights and some creative souls playing soft music is what sets the mood for Canteen. It is indisputably one of the favourite bars in Penang, and the casual vibe of the place is given off with the decor and the fact that the bartenders maintain a fort-name basis with the regulars. The soft, jazz music, R&B and indie tunes add charm to the soulful evening. They feature many talented local musicians and every Friday, Saturday and Sunday night, one gets to watch some upcoming independent artists. There is an open mic and jam session night on Sundays. Fans of the 70s will appreciate the place's retro-themed interiors.
Address: 183 B Lebuh Victoria, George Town
Opening Hours: 6:00 PM - 12:00 AM
20. Kim Haus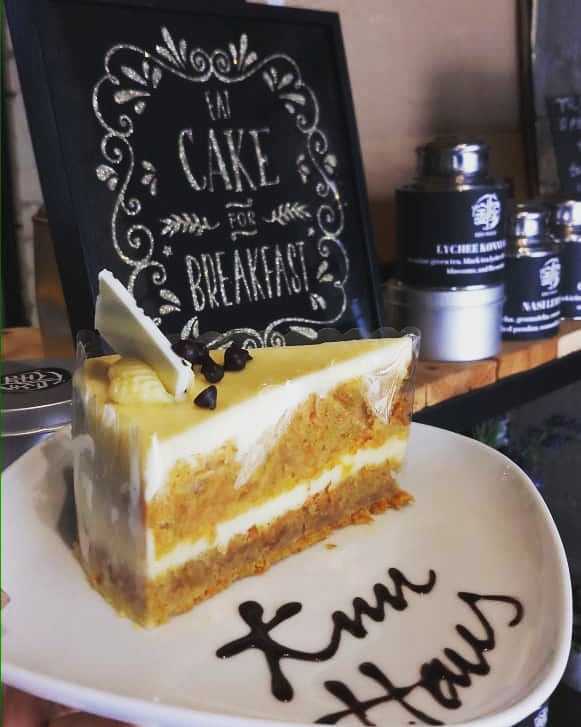 Unlike loud music clubs, this is a cute Bistro with a live music bar on the first floor, featuring bands and performers who perform cover bands and melodic tunes. They also organize stand-up comedy nights and serve mid-range drinks too at their bar. Kim Haus has a beautiful balcony which is an attractive spot to sip drinks while beholding the views of art-deco stretches of Campbell Street.
Address: 9 & 11 Campbell Street, 1st floor
Opening Hours: 6:00 PM - 1:00 AM
Shopping (Night Markets)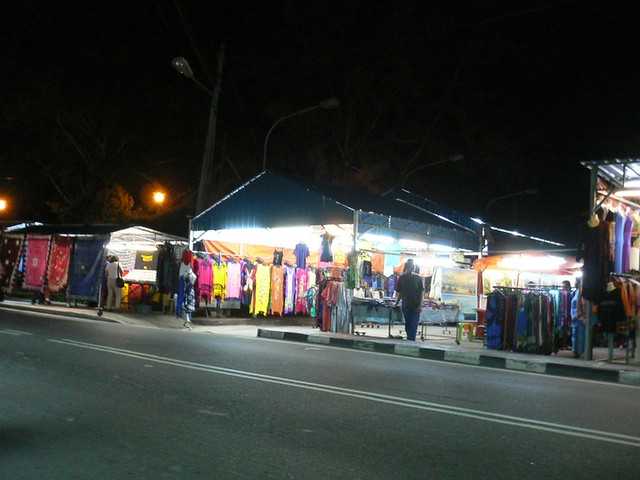 Penang has a thriving night market scene, and all those who have been to the island will testify to the fact that one can find all kinds of good items at low prices in these night markets that are held weekly, bi-weekly, tri-weekly or daily. The tourists can purchase good souvenirs from these markets and also get an insight into the life of locals in these markets. The markets also teem with interesting food stalls which gives one the opportunity to try out local cuisines for affordable prices. From junk jewellery to apparel and shoes, from household items to accessories, everything can be found at these markets. Also, the haggling skills come handy in these markets, because the prices are flexible. Given below is a list of popular markets for a fulfilling nightlife in Penang :
21. Batu Ferringhi
Address: Jalan Pantai Batu, Taman Pantai Batu, 11200 Tanjong Bungah, Pulau Pinang
Opening hours: Daily - 7:00 PM - 1:00 AM
22. Farlim Night Market
Address: 27-75, Medan Angsana, Bandar Baru Ayer Itam, 11500 Ayer Itam, Pulau Pinang
Opening hours: Wednesdays - 6:00 PM - 10:30 PM
23. Paya Terubong Night Market


Address: 1228l, Jalan Paya Terubong, Bandar Baru Air Itam, 11500 Ayer Itam, Pulau Pinang
Opening hours: Sundays - 7:00 PM -10:30 PM
24. Nibong Tebal Sunday Night Market
Address: 14, Jalan Sungai Daun, Taman Nibong Tebal Jaya, 14300 Nibong Tebal, Pulau Pinang
Opening hours: Sundays - 7:00 PM - 10:00 PM
25. Pasar Malam Van Praagh
Address: Taman Continental, 11600 Jelutong, Penang, Malaysia
Opening hours: Fridays - 6:00 PM - 11:00 PM
26. Sungai Dua Night Market
Address: 1, Jalan Sungai Dua, Sungai Dua, 13800 Gelugor, Pulau Pinang, Malaysia
Opening hours: Saturdays - 5:00 PM -10:00 PM
Small Local Lanes

Penang's Street art is a marvel in itself and some of the best places to have a whiff of it at night are Love Lane and Nagore Square. While Love Lane is a small lane located within George Town, Nagore Square is a set of roads centred around Jalan Nagar and Jalan Bawasah, which runs on the opposite side of Penang Road.
One can stroll along the Love Lane and gaze at the landmarks like Church of the Assumption, St. Xavier's Institution and Chinese Carpenters' Guild and stop by the hotels, bars and cafes that have been transformed from old shophouses. A lot of Westerns and backpackers can be doing the same.
Interestingly, Love Lane is also a UNESCO World Heritage Site. On the other hand, Nagore Square is equally replete with restaurants, bars and hotels inside the alleys teeming with street art. Unlike Love Lane, Nagore Square is frequented by a lot of young Penangites.
Opening Hours: 4:00 PM – late
With all these options of indoor and outdoor activities, one can be assured that your nightlife in Penang is always sorted.