Chennai
is one of the most romantic cities in India. This city has conserved its charisma throughout its ancient history of becoming Chennai from Madras. The beaches, sunsets, coffee joints, theatres, restaurants and boat rides of the city will always ensure that you have an amazing date with your loved one. If at all you are planning a romantic getaway with your partner, these are the perfect places to go on a romantic date - 
1. Marina Beach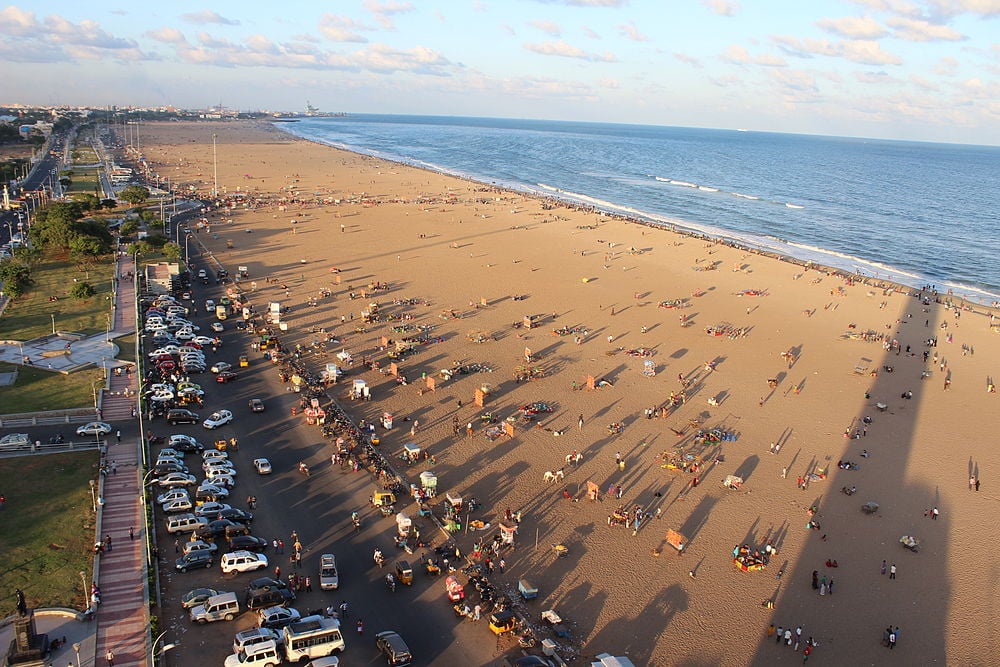 Marina Beach
is one of the most romantic places in Chennai where one can watch the sunrise as well as sunset hand in hand with their loved one. Both these moments create a magical feeling all around. There is golden sand on the beach everywhere with sea breeze passing through your hair making you fall in love all over again.
Timing:
 The beach can be visited from 5:00 AM to 9:00 AM followed by 5:00 PM to 8:00 PM.
Things to Do:
 One can take a long walk to an old lighthouse located near the beach, enjoy yummy street food, fly kites and enjoy a pony ride with their loved one. It is a perfect place to spend a romantic cum peaceful day.
2. Places on East Coast Road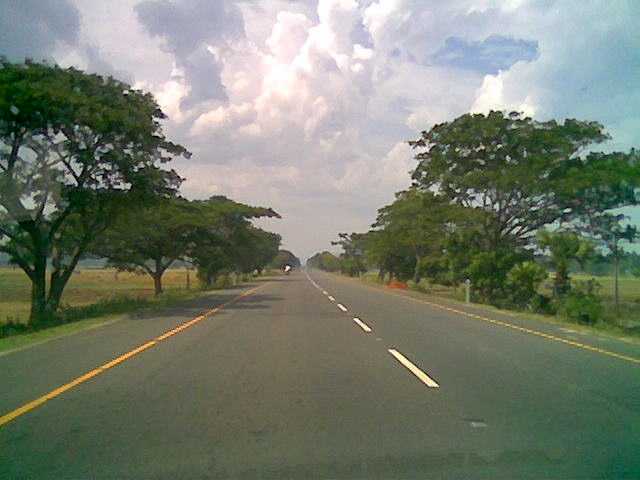 This road has been recognised as one of the most famous and visited roads of the country. This road starts from Thiuvanmiyur and extends till
Mahabalipuram
. It is like heaven on Earth for lovers. East Coast Road has everything ranging from a magnificent temple, artist's village, and picturesque beaches to adventure parks thereby giving so many options to have a gala time.
Timing:
 The appropriate time to visit the temple is during the early morning, Adventure Park and artist's village can be visited during noon and boat rides clubbed with a long walk on the beachside is apt during the evening.
Things to Do:
 The art & craft, as well as the greenery of Cholamandal artist's village, is worth paying a visit to, spirituality and a peaceful environment can be found in the Mahabalipuram Temple. The beauty of the Covelong Beach is worth exploring, an adventurous day can be spent at MGM Dizzee World, and fun boat rides can be availed at Muttukadu Boat House.
3. Theosophical Society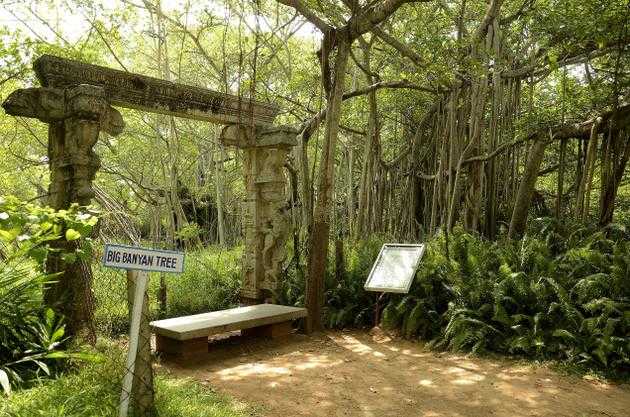 This historic spot spread over 100 hectares lies aloof in the corner of Chennai which is situated between Adyar River and the coast. The society has a huge ground which is full of greenery, is peaceful and pollution-free away from the hustle-bustle of the city life. One can roam around and have a wonderful chit-chat with their partner as well as watch and be a part of the cultural performances which take place there. A banyan tree which is 400 years old too is present here which gives an ancient touch to the place altogether.
Timing:
 The place can be visited between 9:00 AM to 7:00 PM.
Things to Do:
 Read some literary works and poems for your lover in the Adyar Library and enjoy the peaceful environment and greenery spread all over the area.
4. Besant Nagar Beach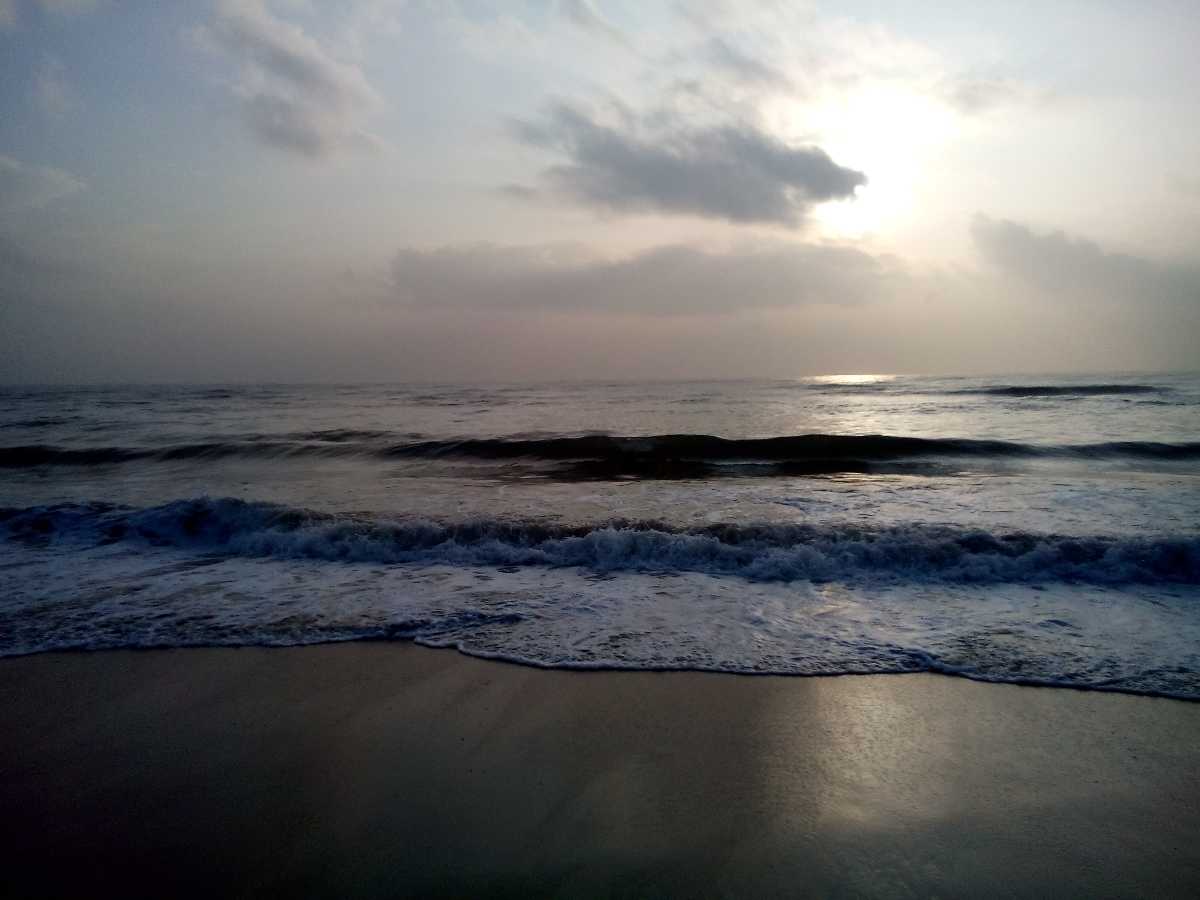 Besant Nagar Beach sure does experience a lot of couples walking hand in hand, talking and reminiscing memories. However, the place does not limit the options to enjoy sunrise or sunsets only. There are many other things to do for instance enjoy the delectable food at nearby eateries, shop at the local stalls and enjoy solitude. It is a perfect place to enjoy hot tea/coffee by the shore and strengthen your bond.
Timing:
 The best time to visit the beach is from 9:00 AM to 7:00 PM.
Things to Do:
 One can take a long walk during the morning as well as evening, enjoy coffee at Vivekananda Coffee, shop at Thiruvanmiyur market and have a gala time at the Restro bar.
5. Guindy National Park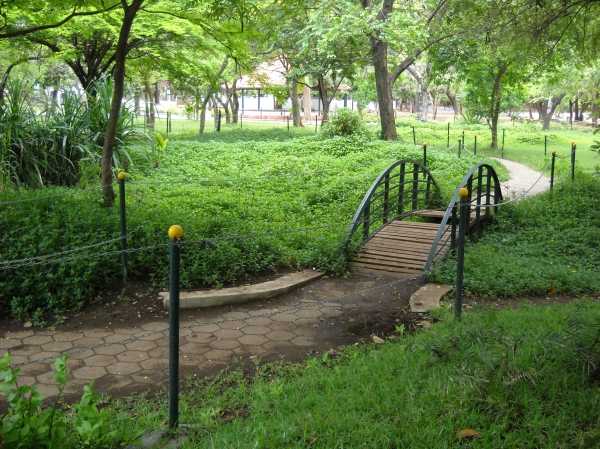 National Park is always a great spot for spending time with your loved one amidst the natural scenery around and a variety of flora and fauna. Guindy National Park is one such spot which is situated in the middle of the city. There are numerous paths and lanes present here all filled with trees which give you some extraordinary moments to walk through life.
Timing:
 The best time to visit the national park is from 9:00 AM to 5:30 PM.
Entry Fee:
 One is required to pay an entry fee of INR 20 for adults and INR 5 for kids. Unlike other places, photography too is allowed here by paying extra INR 20 for camera and INR 100 for filming a video. 
Things to Do:
 One can walk through pathways and enjoy the serene atmosphere, rediscover themselves amidst the wild and go for bird watching as well.
6. Dakshinachitra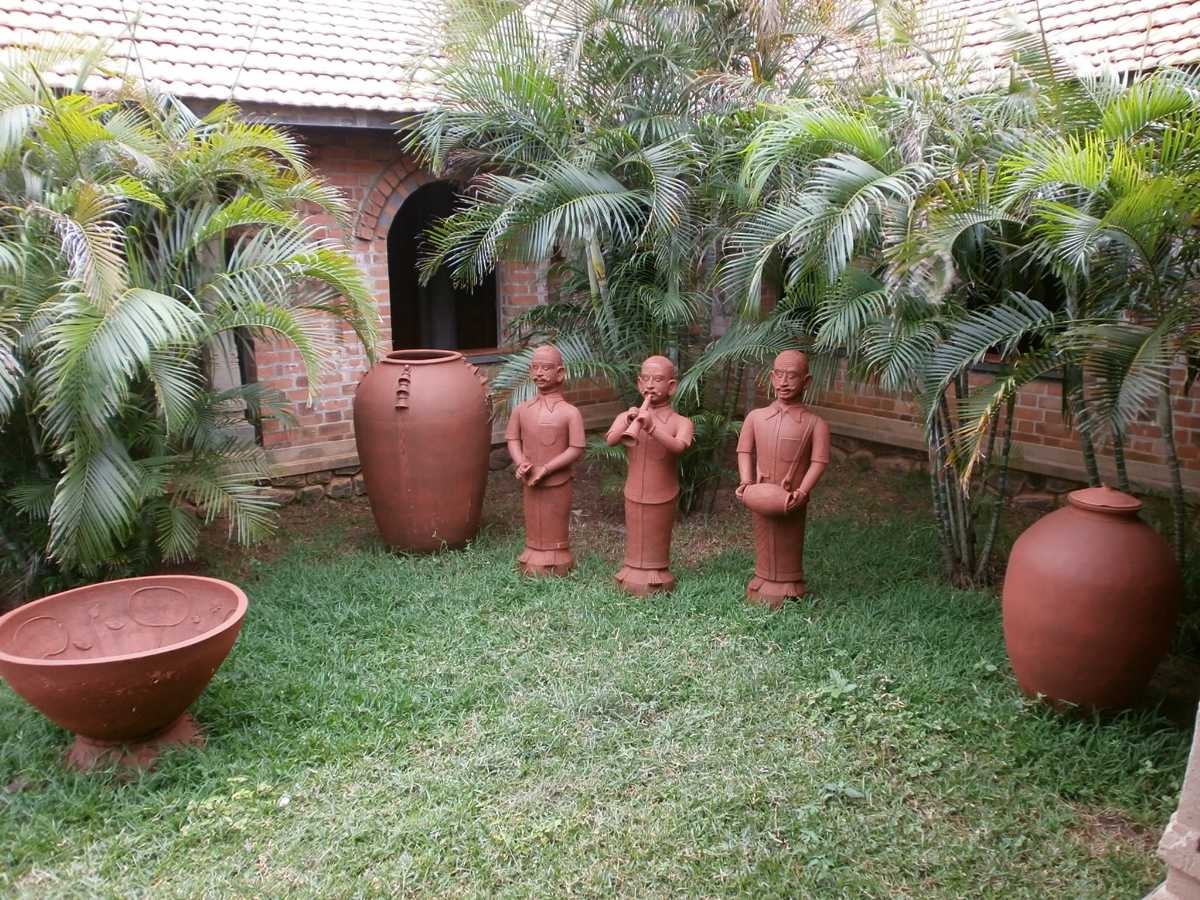 This place is perfect for spending a perfect cultural evening. Dakshinachitra has numerous crafts, performance arts, and folk present. Situated on the East Coast Road, this spot is a haven for those who are in love with art and craft. If your other half has a creative bent of mind, it is a perfect spot to visit, click some photos and make lots of memories.
Timing:
 The best time to visit the place is between 10:00 AM to 8:00 PM.
Things to Do: 
One can attend craft sessions here, learn about the various art forms of South India and enjoy watching cultural performances all day long.
7. Muttukadu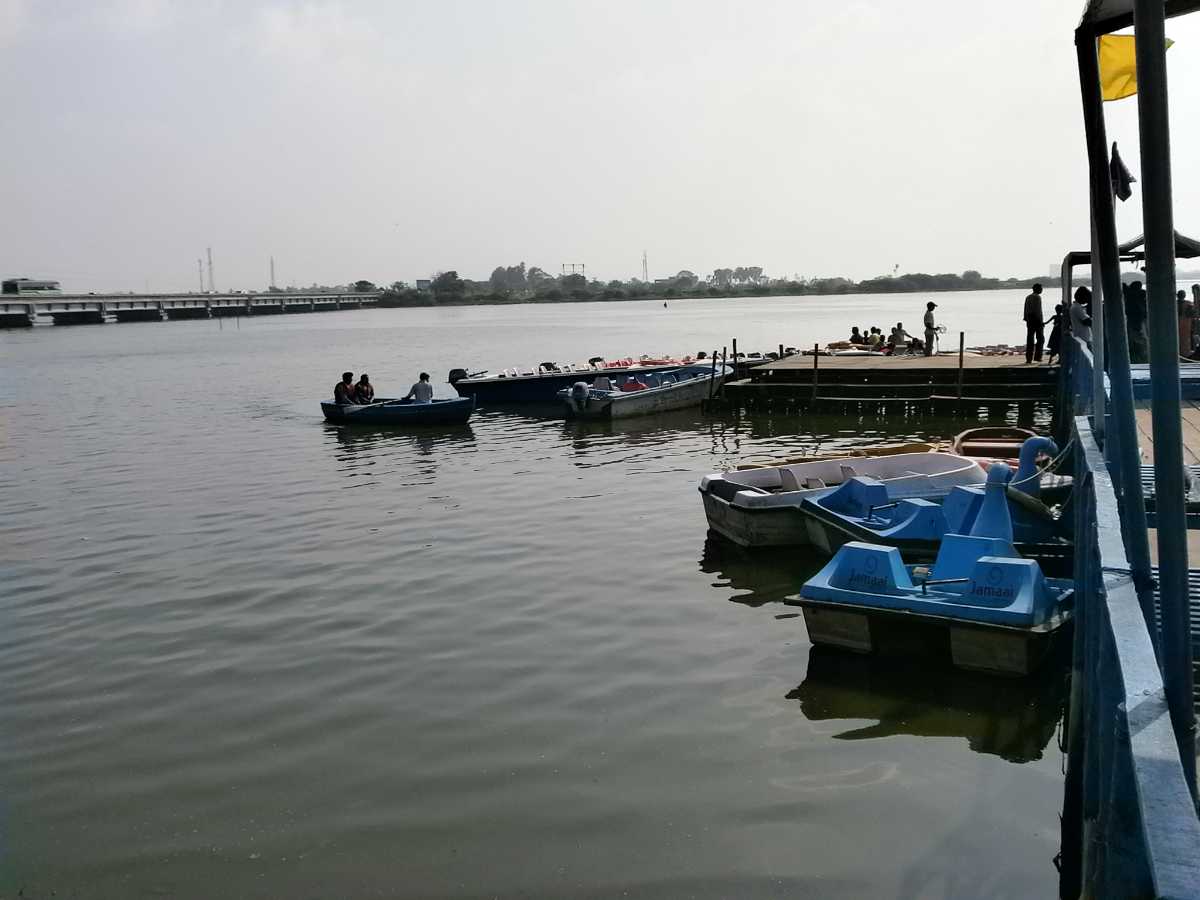 This is the perfect spot to enjoy boat rides in the backwaters. Muttukadu due to its green-blue waters, endless skies, and a light breeze blowing while you row the boat in the greenery makes it one of the most romantic spots in the city. Numerous varieties of boating options are offered here including Power Boating, Shared Boating, and Speed Boating.
Timing:
 The best time to visit the backwaters is somewhere between 9:00 AM to 5:00 PM.
Cost:
 The entry fee is INR 50.
8. Wild Garden Cafe - Amethyst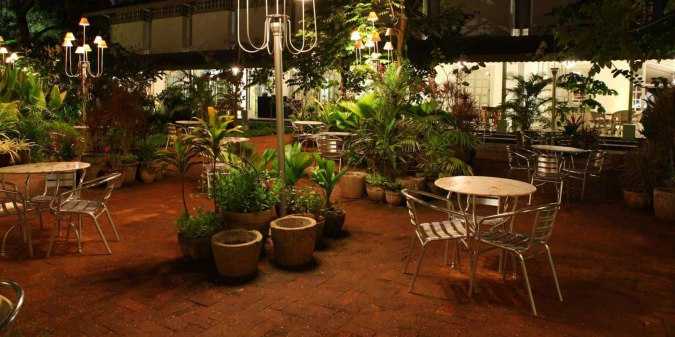 The perfect setting for a date has to be a café and Chennai has tonnes of them. Wild Garden Cafe - Amethyst is one of them. It lies in the heart of the city and is covered in greenery all around. The café not only has mouth-watering delicacies but also offers the latest clothing designs from the most renowned fashion designers of India. There is a small flower shop in the area too. Buy flowers for your date and take her out on lunch. What else is needed to complete a short and sweet romantic date? 
9. St. Thomas Mount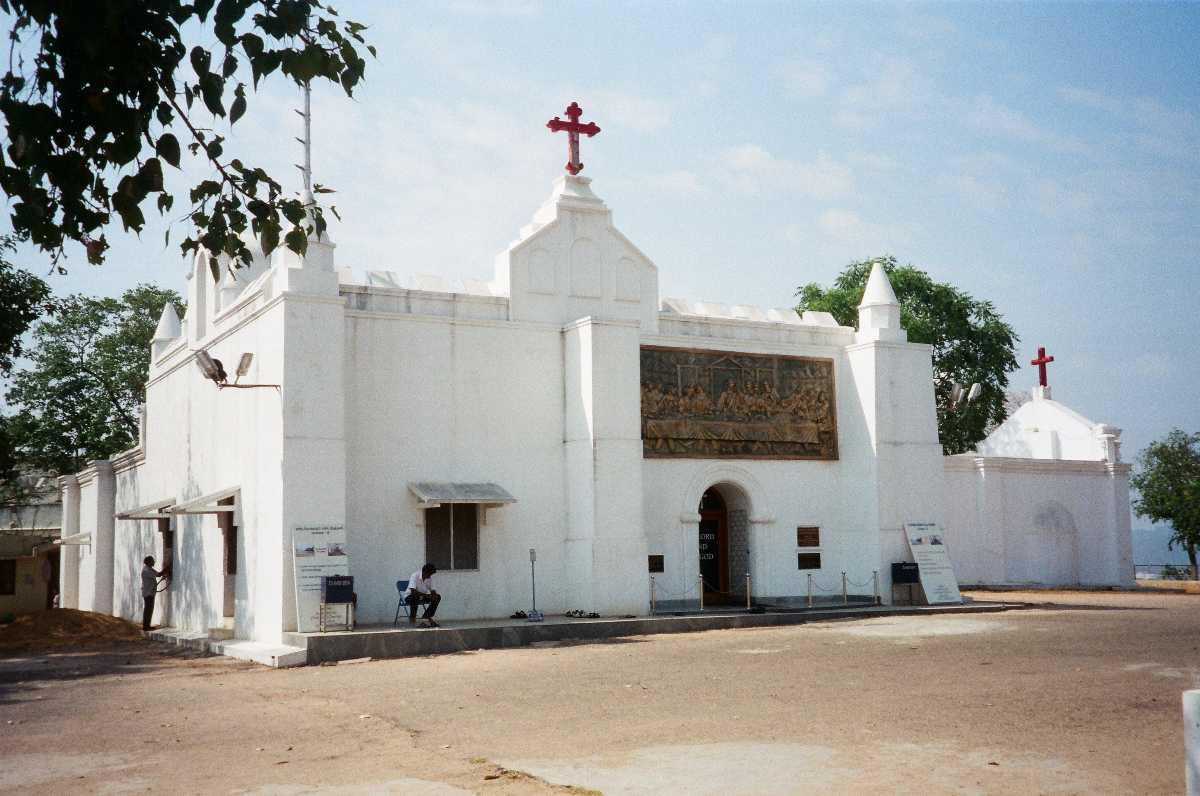 This beautiful church is situated on top of a hill near the airport. It is a perfect place to go if you have had a lot to eat and would like to digest it while spending time with your loved one. One can take the stairs to reach the top of the hill which can be quite tiring but worth the effort because of the view, one gets on reaching the top. The couple can enjoy a beautiful sunset together which makes this spot one of the most romantic spots to carry out a heart-to-heart conversation.
10. Egmore Museum
Museums are a perfect way to impress somebody intellectual. Egmore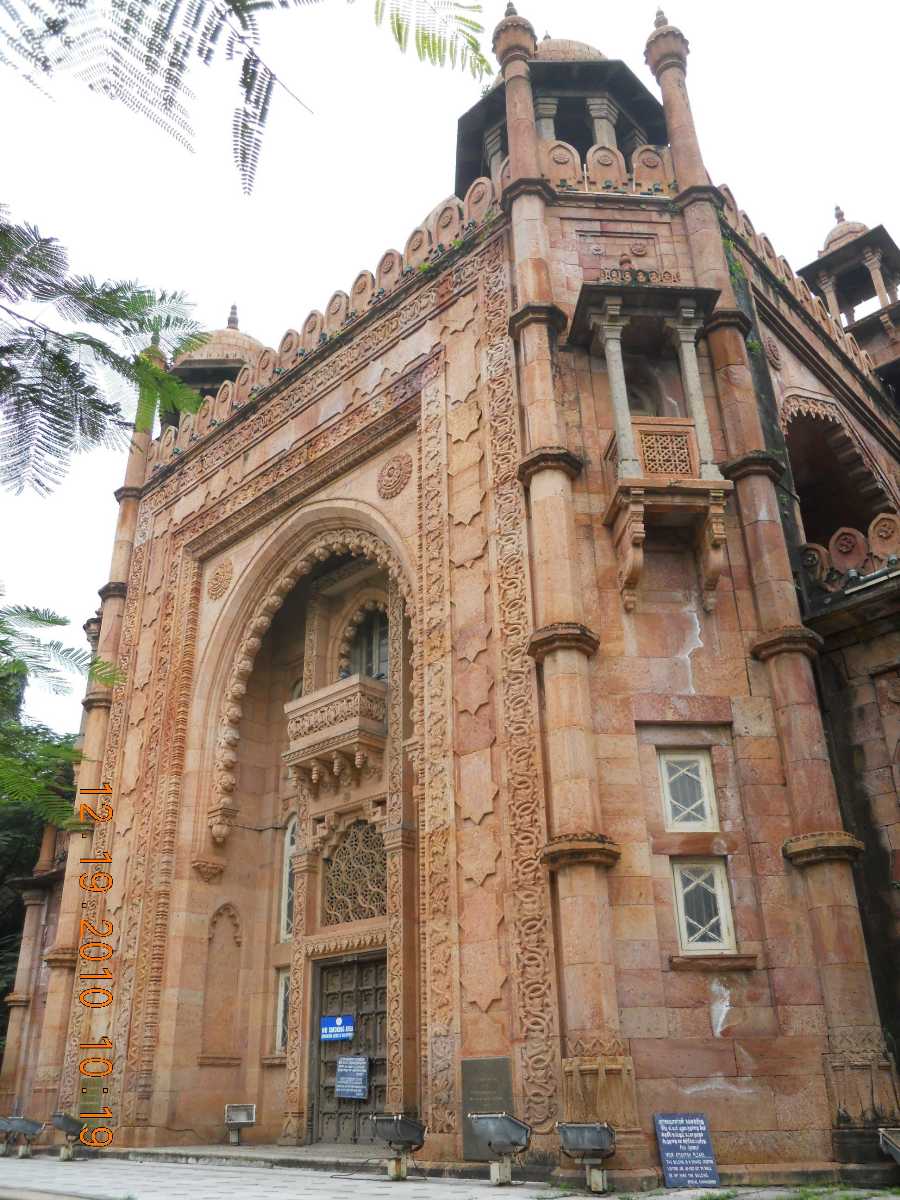 Museum is situated in the heart of Chennai and provides an escape from hordes of people. People get to admire art as well as get to know each other. The entry fee charged is very less. However, it must be taken care that you do not visit the museum during hot days since AC does not function effectively. There are also a variety of restaurants located nearby which lie at a walking distance from the museum to chill and break away from the moment for quite some time.
11. Anna Zoological Park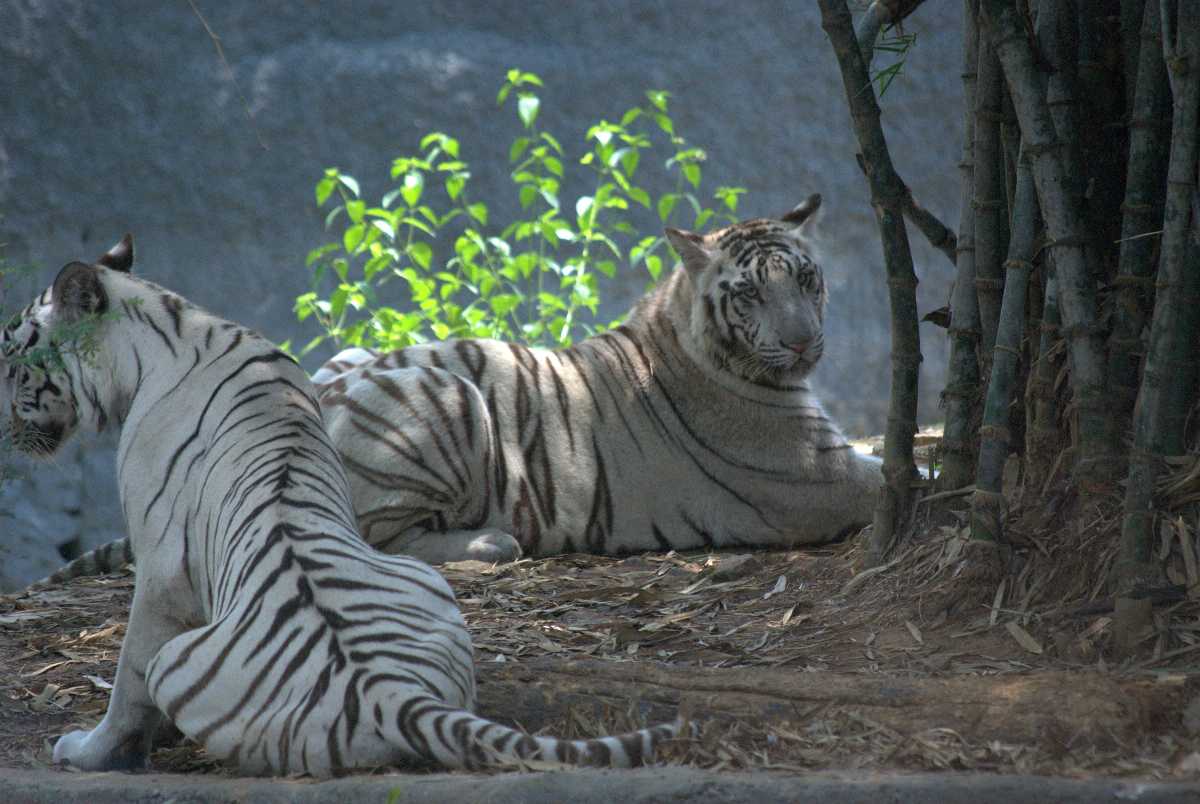 This park is situated near Tambaram which is a suburb along the Grand Truck Road. The zoo is spread over such a vast area that you will need a bicycle to cover it entirely. It is a good place to sit and have a hearty talk while seeing different species of animals around. The entry fee is INR 30 per person, but INR 25 is charged extra in case you have a camera or a mobile phone with an inbuilt camera.
12. Shiraz Art Cafe @ Tryst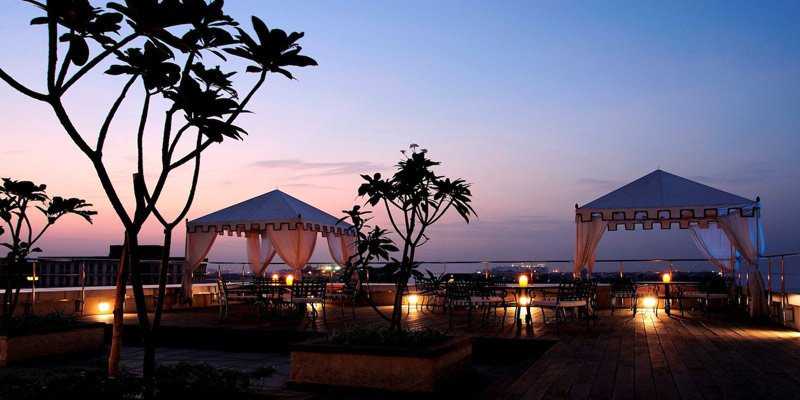 This beautiful and romantic place to enjoy a quick snack lies on the beach road of Kapleshwar Nagar in Neelangarai on the East Coast Road of Chennai. It costs nearly INR 900 for two people which is pretty cheap and affordable. The cuisine offered here includes Iranian, continental, Parsi and biryani. However, it is mostly famous for its Iranian food.
13. Azzuri Bay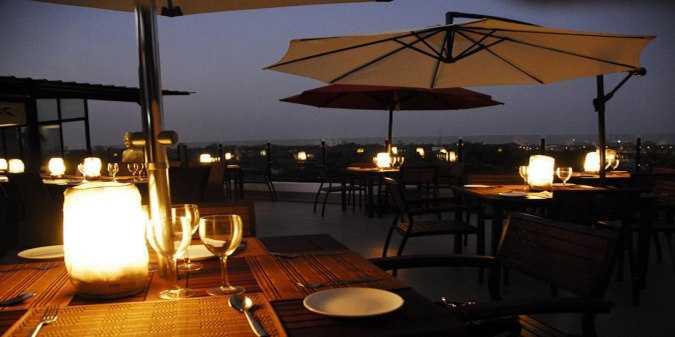 This restaurant offers some finger-licking delicacies in addition to a romantic setting! It lies in Adyar region of Chennai and costs INR 1000 for two approximately. It offers numerous cuisines including Italian, Chettinad Thai, South Indian, Sea Food and Mediterranean. Must-try dishes include er cheese grilled fish, hunan chicken gravy, mixed vegetable steak and chickpeas.  
14. Chamiers Cafe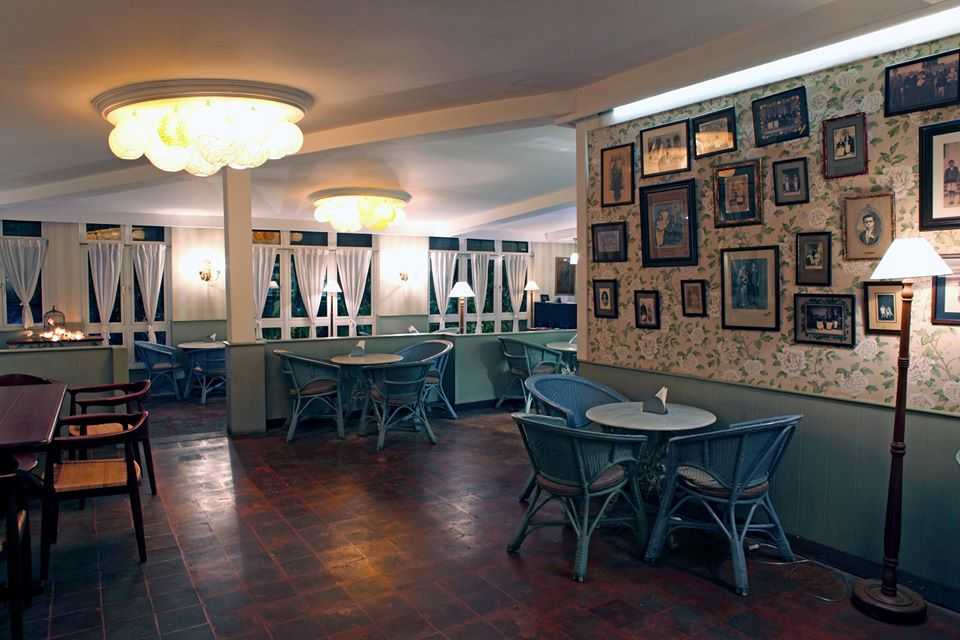 Chamiers Cafe is a beautiful, quaint place with a very vintage, subtle and romantic vibe to it. It has one of those dreamy decors with pastel colours and drapes, making it look all the more charming. Apart from its aesthetics, soothing interiors and cosy ambience; it also has some really nice food. They have a lot of stuff for delicious breakfasts, lunches, brunches or high teas. Along with its salads, pasta etc., it is also well known for its scrumptious pastries and desserts. Their festive decor, especially during Christmas is immensely pretty. This place has more of a laid back atmosphere with its modern subtlety during the daytime, and dim lamps and calm music during the evenings. It is perfect for a cosy romantic outing with your partner. 
Timing:
8:00 a.m to 11:30 p.m.
Things to do:
You can shop around in the beautiful home decor and home furnishing store called The Purple Turtles and also at a super pretty gift store in there.
15. Kefi - Taj Club House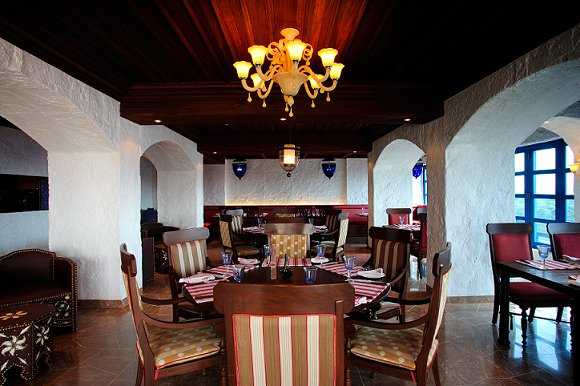 Located in Royapettah, Kefi - Taj Club House is a rooftop restaurant. It has quite an elegant setup and a relaxing atmosphere. It specialises in Mediterranean cuisine. The cocktails here are quite popular, and so are the desserts. The fun lighting, live music, bar and candlelit ambience make it a wonderful place for a romantic date night. With Taj's hospitality, great food and a poolside under a moonlit sky, you can only expect the best time spent with your partner. If you prefer indoor seating, you can have that as well. It's a must-visit romantic destination, especially during Valentine's. 
Timing:
7:00 p.m to 11:30 p.m.
16. Pulicat Lake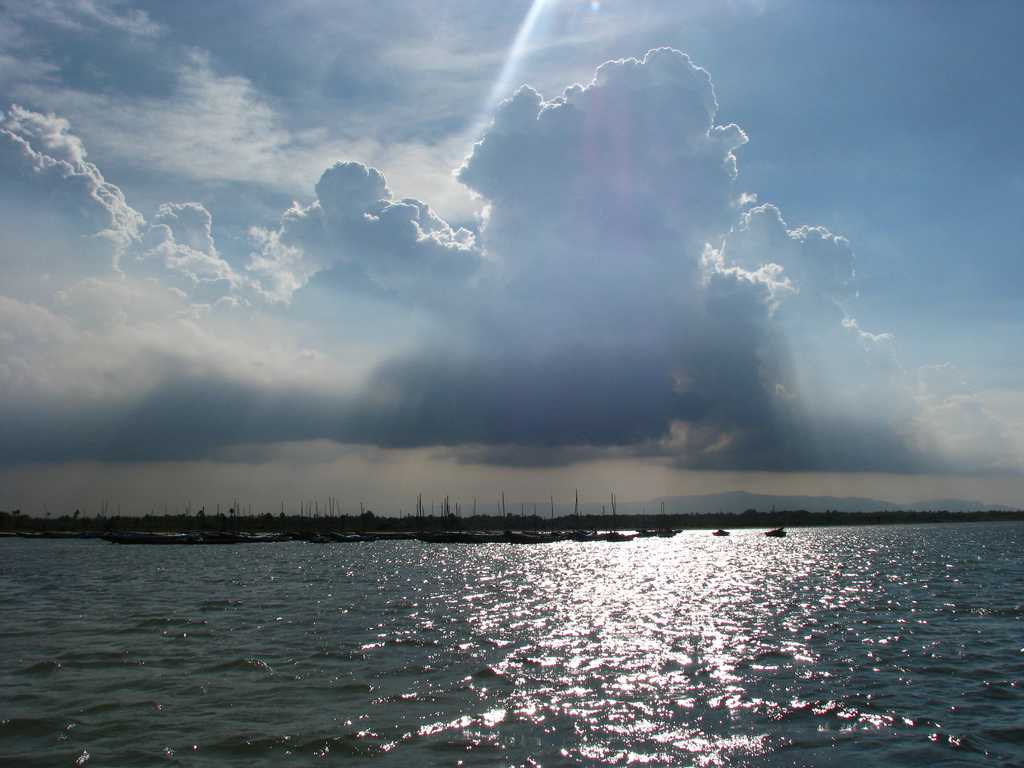 The Pulicat Lake at the border of Tamil Nadu is a brackish lagoon and a tourist spot. It is known as the second-largest brackish water lake in India. It is quite a peaceful place for a romantic getaway. The shallow water, windy atmosphere and scenic view of the Sriharikota island (dividing the lake from the Bay of Bengal); make it quite a nice choice to spend a quiet yet exciting day with your partner. You can watch migratory and aquatic birds in the bird sanctuary. Getting to watch the flamingos is a treat of its own. The fun part is that you also get to enjoy boating; the locals in there offer boat rides that feel serene. You can also try your hands on fishing whilst boating. The best time to visit this place is between October to March. 
Timings:
6:00 a.m to 6:00 p.m 
Things to do:
Boating, eating authentic coastal food, bird watching, visiting the Dutch Fort, Dutch Cemetry and other nearby attractions.
The places mentioned above talk for themselves as far as a romantic getaway is concerned. Do plan a trip with your loved one to this beautiful city of Chennai which has so much to offer in various domains which is why you are likely never to get bored of this place. Every place has something unique to offer. Ever thought of spending romantic dates in so many ways? Well, here is your chance to turn all these ideas in reality and make your vacation worth reminiscing.