Chiang Mai
is a city set in the mountainous areas of Northern
Thailand
. It used to be the capital of the ancient Lanna kingdom. It makes us imagine old Buddhist temples, monks, beautiful views and spiritual conduct of life there. Surprisingly, Chiang Mai is a total package with both ancient and modern sides to it. It is a place where the younger generation has modernised the traditional by embracing it. Especially when it comes to the adventure activities, camping in Chiang Mai is something that is loved by people young and old here. 
Here is a list of the best places to go camping in Chiang Mai:
1. Doi Inthanon National Park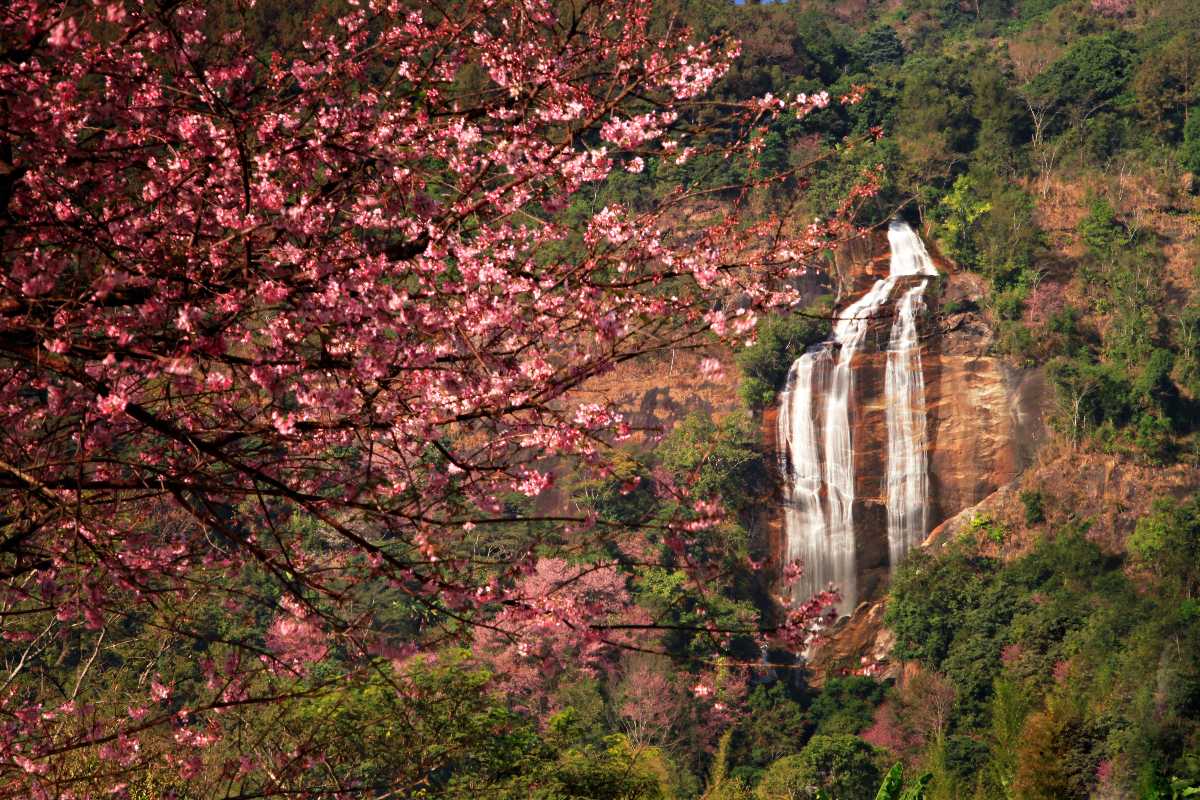 Doi Inthanon is the closest area for camping in Chiang Mai from the main town area. It is a whole package of adventures with incredible waterfalls, lush greenery, clear starry night sky, pleasant breeze, and not to forget, cloud laden mountain peaks. The fresh air filling your lungs with the serene view will make you brim with happiness and content.
Location and how to reach: It is located just two hours away from Chiang Mai. There are a few ways of reaching there. You can either book a tour organised by any local tour agency, rent a car or motorbike and drive to the park. You need to have your international license to drive though. So be prepared with it if you want to enjoy the views. 
Entry fee: The entry fee is THB 300 per person for foreigners, THB 150 for children and THB 20-50 for Thais. The Royal Twin Pagodas have a separate entry fee of THB 40 per person.
Opening Timings: 5 AM to 6 PM
When to visit: It is open all year round but the best time is mid-November through mid-February characterised as the cool season.
Activities:
- Visit the waterfalls and the highest peak in Thailand, the Doi Inthanon.
- Watch the sunset
- Head to the Twin Pagodas and view the beautiful flower gardens at an elevation of about 2000 metres.
- Take the walking trails for trekking

Tip: It can get quite chilly there, so make sure to keep blankets and warm clothes if you stay the night. Also, if you stay for the night and leave early the next day, you don't have to pay for the day you leave. 
2. Doi Khun Tan National Park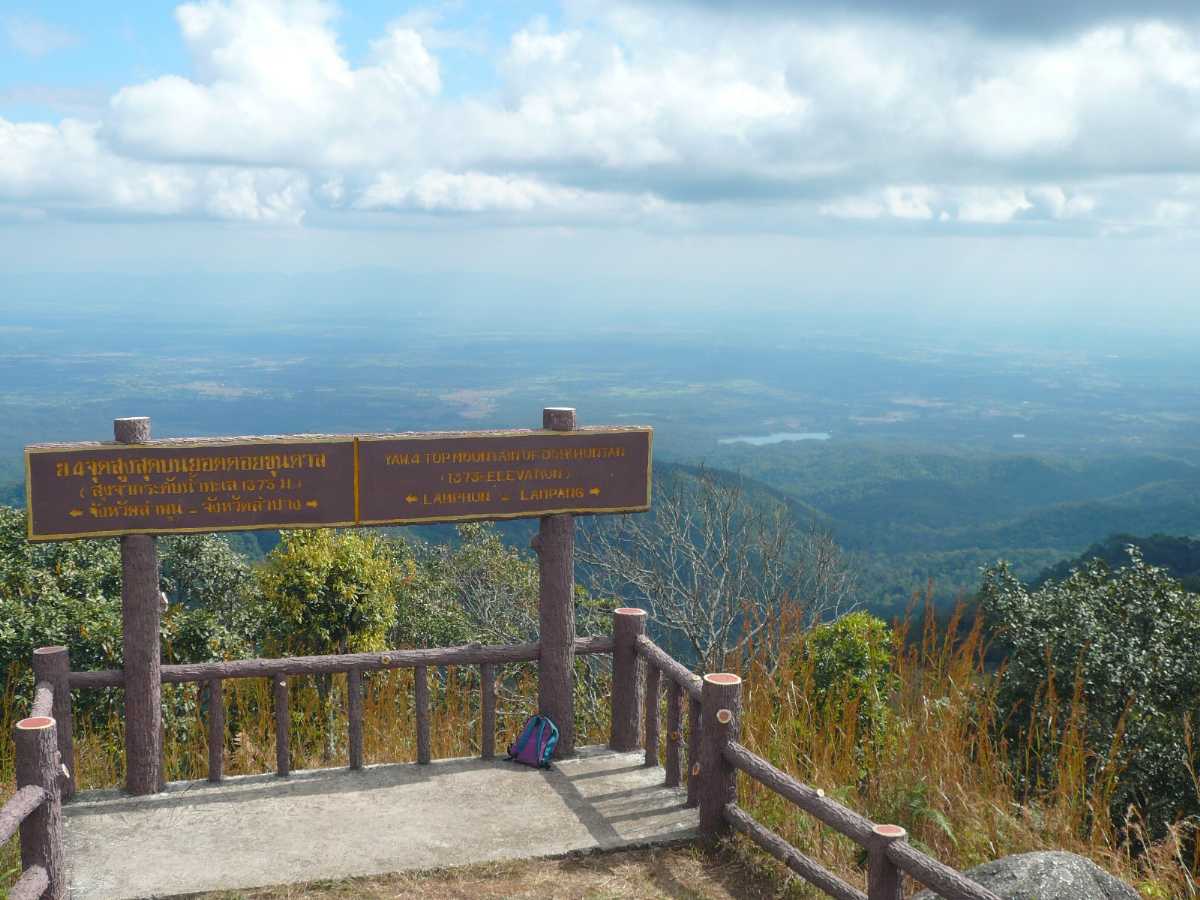 Doi Khun Tan has a relatively less busy and relaxing environment. It is one of the oldest parks in Thailand. The longest rail tunnel of Thailand also traverses through the park. It is home to a lot of species of wildflowers like orchids, gingers etc. and is very diverse botanically. The difference in elevation leads to a vast variety ranging from pine trees at an altitude above 1000 metres to oaks and bamboos at the lowland elevations. Fauna includes porcupines, wild boar, weasel, Siamese hares and many more species. 
Location: Mae Tha District, Lamphun 
Entry fee: The entry fee is THB 100 for adults and THB 50 for children.
Opening timings: The timings are 6 AM to 6 PM
When to visit: There are 3 main seasons, rainy, summer and cold. The best time to go would be during the cool season which is around November- December. 
Activities:
- Explore the woodland and enjoy the waterfalls.
- Photographers will have a blissful time in this park as there are a lot of gorgeous locations to click photographs.

Tip: Before going camping in Chiang Mai here, make sure you inform the park officials. Also, this park is more adventurous for those people who like to travel on an off beaten path. Try not to travel alone and visit with a group.
3. Doi Suthep Pui National Park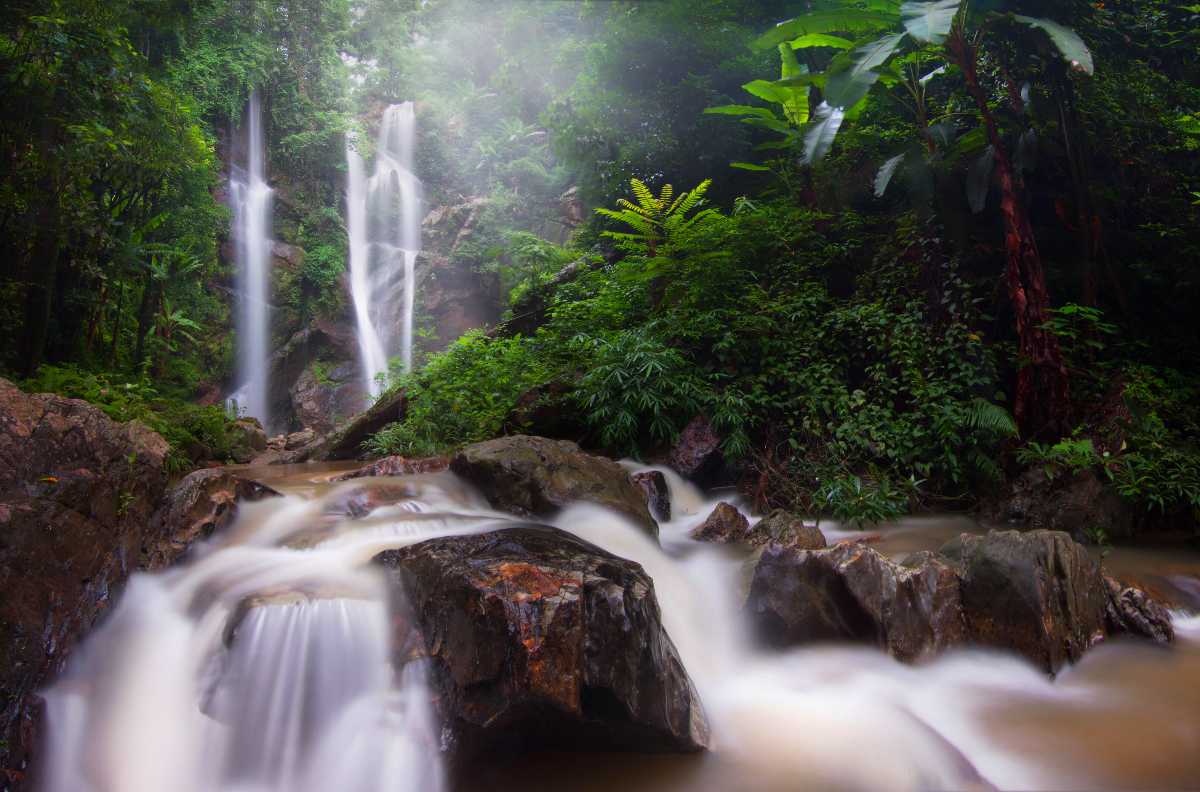 This is one of the most accessible parks in Chiang Mai. There are a lot of options like cycling, hiking, trekking to go through the park. The climate is cold, and nearly 2000 species of flora and 300 species of animals and birds are present, so grab your cameras and binoculars and enjoy the treat!
Location: Huai Kaew Road, Amphoe Pakkret, Nonthaburi, Doi Suthep
Entry fee: THB 200 for adults and THB 100 for children. There may be additional charges for some attractions.
Opening times: 8:30 AM to 4: 15 PM 
When to visit: The weather is cool all year round so you can visit anytime.
Activities:
- Visit the Wat Phra That Doi Suthep temple and Bhubing Palace and the Huey Kaew waterfall.
- For camping, you can visit Yod Doi Pui campsite which has various basic facilities like restaurants and a visitor centre. If you need tents and other camping gear, they are also available for THB 225 per night.

Tip: It can get quite cold, so sleeping bags are recommended. You can also rent mountain bikes. Another campsite is Mon Tha Than which has a waterfall and a few bungalows too.
4. Ob Luang National Park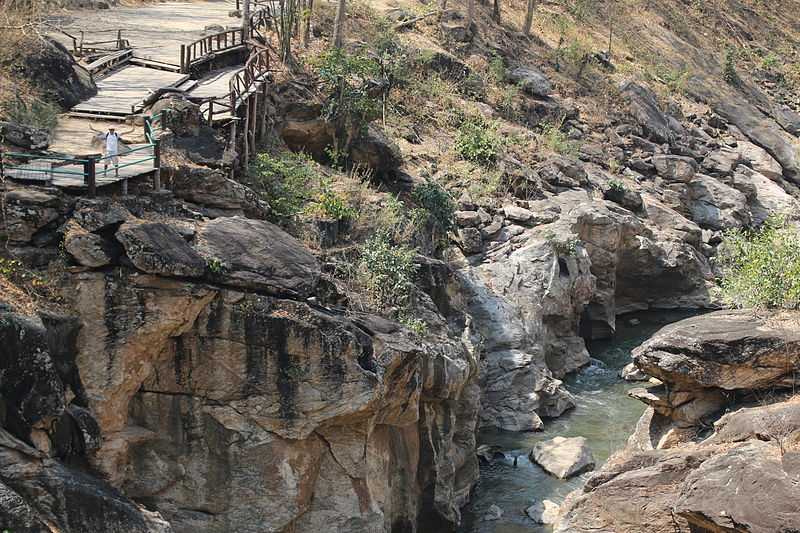 Ob Luang National park is located on the Thanon Thong Chai mountain range. It offers incredible landscapes with a zig-zag river flowing through it. Rafting can be done on the river, and a beautiful human-made bridge connects both banks. This park is best for a relaxing trip for camping in Chiang Mai.
Location: Hot District, Chiang Mai
Entry fee: THB 200
Opening time: 6:00 AM to 6:00 PM
When to visit: Open all year round 
Activities:
- Op Luang Canyon is a famous attraction which has been carved out by the Mae Chaem river.
- There is a hot spring called Thep Thanom in the west side.
- Waterfalls include Mae Bua Kham, Mae Chon and Mae Tia and all are equally beautiful.
- Tham Tong is a granite and limestone cave. Another cave is Tham Tu Pu which features stalagmites and stalactites.
- You can even do a bit of climbing to reach various locations.
5. Mae Ping National Park
Mae Ping is a haven for bird lovers. It is a habitat for various colourful birds, animals and a wide variety of trees. The lake has floating houses for accommodation and camping sites are also present. 
Location: Mae Lan, Li District, Lamphun
Entry fee: THB 100 for adults, THB 50 for child
Opening time: 8:00 AM - 4:30 PM Daily
Activities: 
- Birdwatching
- Trekking
- Waterfalls and caves can be spotted at many places in the park.
- You can see barking deer (Indian Muntjac), sambar deer, rabbits and gallus in Thung Kik, located east of the park.
- Kaeng Koh lake is the main attraction with floating raft houses.
6. Ob Khan National Park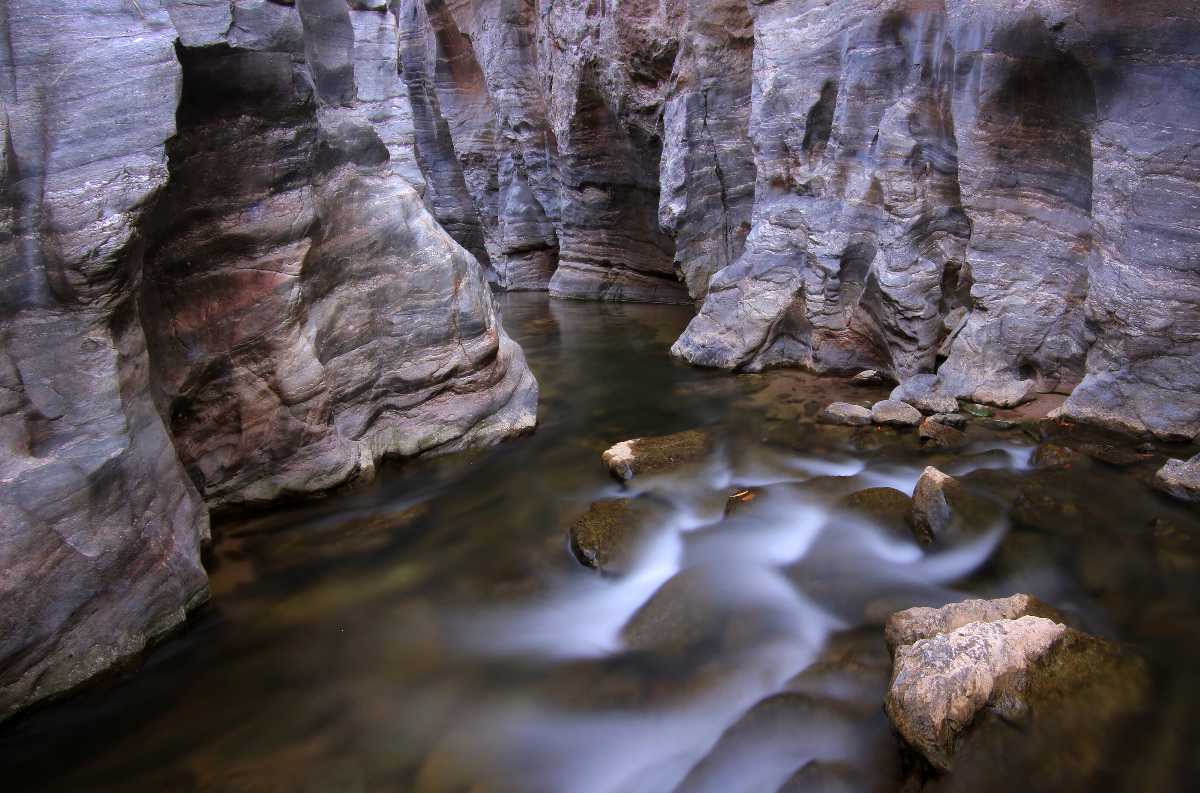 Ob Khan has been an underrated destination for a lot of years, but people are slowly rediscovering it. It is an excellent place for swimming and hiking and is pretty cheap for camping. Do not be fooled; being cheap doesn't mean it is not exciting or adventurous enough. It is a perfect spot for picnics and camping with family and friends. It is a great place to take your children, mainly as the hike is more comfortable and it is a lot of fun to float down the river in tubes! 
Location: RO Pho Cho Chiang Mai 4037 Rd, Tambon Nam Phrae, Amphoe Hang Dong
Entry fee: There is no entry fee.
Opening times: 8:00 AM - 6:00 PM
When to visit: The park is great all year round except during the rainy season which is from mid-May to early October as there is mud everywhere and banks might be flooded due to heavy flow of the river.
Activities: There is a 2 km hike that follows the canyon to where the river widens again. Swimming is a fun activity to do here. This is the perfect place to just cool down and relax. 

Tip: This place is usually jammed with locals on the weekends, so try to visit on a weekday. Also, it is difficult to find bathrooms and toilets, so carry toilet paper with you and enough food because it is quite possible that you would not find any food joints or stalls here.
Permit for Camping in Chiang Mai
Most of the national parks do not require a permit to camp. The entry fee is sufficient to be considered as a permit. But do contact your tour operator before going camping at any of these places as they will provide you with all the required licenses and information when going. 
Essentials When Going Camping in Chiang Mai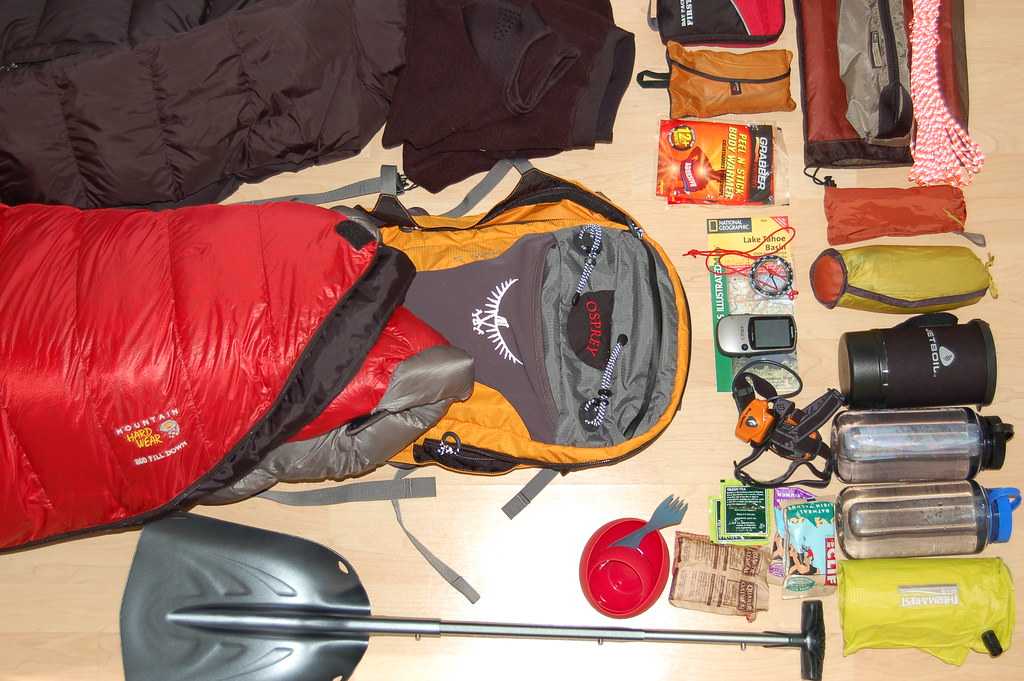 While there are so many things which you should be carrying with you for the trip, there are some necessary items without which you won't be able to call your little adventure, a camp:
1. Tent, poles, and stakes
2. Tent footprint (ground cover for under your tent)
3. Extra tarp or canopy
4. Sleeping bag for each camper
5. Sleeping pad for each camper
6. Repair kit for pads, mattress, tent, tarp
7. Pillows
8. Extra blankets
9. Chairs
10. Headlamps or flashlights (extra batteries)
11. Lantern
12. Lantern fuel or batteries 
13. Folding shovel
Tips And Tricks For Camping In Chiang Mai
1. A guided overnight trek is an excellent option if you love hiking and are running short on time. These include a lot of things other than hiking, like visits to local shops, elephant rides, regional cuisines etc.
2. Ask the park officials about locations where you are allowed to camp as it can get a bit confusing primarily because of language restrictions.
3. Always carry sufficient amounts of water and food supply as there is no guarantee that you will find shops to eat inside the parks and sites. 
4. Carry a medical kit and some warm clothes as it can get quite cold at night at many locations.
5. Keep a flashlight with you and never leave food outside your tents as it can attract wild animals.
Now that we've covered the various places for camping in Chiang Mai. The places we listed are beautiful, safe and will be the perfect place to go camping, whether it is with friends or with family.