Every place in the world can have a marvellous nightlife, if only you are loaded with appropriate information and can work up courage to get out there and experience it.
Chiang Mai
, better known as the city of temples in
Thailand
, is not oblivious to hosting a good time when the stars come out. This city turns into a treasure trove at night, when streets line up with markets, drinks start flowing, and there is a buzz of friendly cheer in the air. Locals and tourists here sure know how to have a good time. So whether you're a thrifty shopper, a party animal, a food connoisseur or a travel enthusiast, Chiang Mai's exciting nightlife will keep you pumped through the night with not a dull moment to spare.

Nightclubs, Bars and Pubs
Warm Up Cafe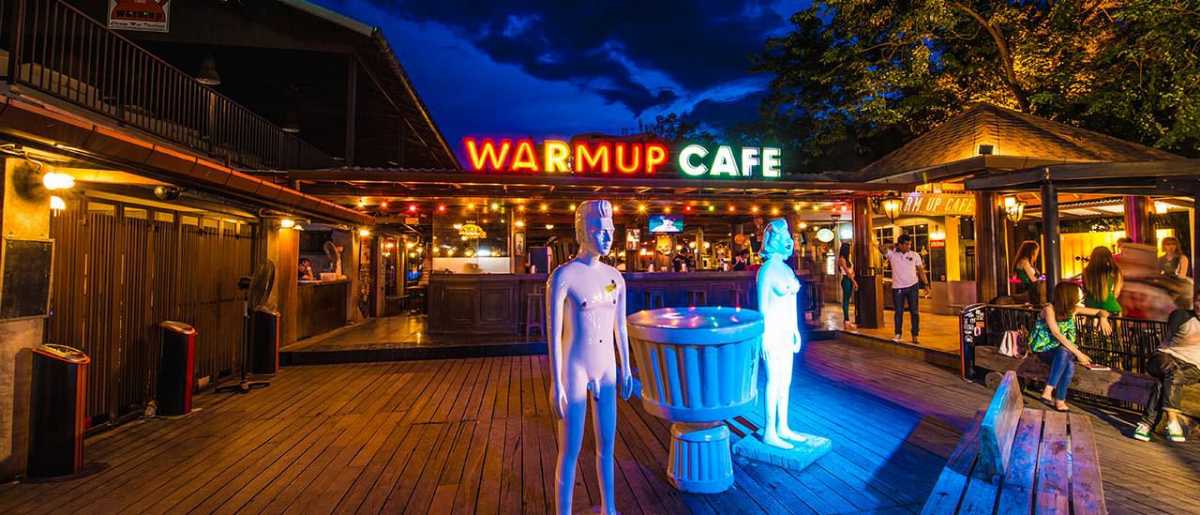 Warm Up Cafe is less of a club, and more of a party institution. It has been around for almost 15 years now, and is considered the best nightclub in the city. Regulars swear by its electric vibe and rocking ambience. It is a perfect blend of Thai and western clubbing styles, with DJs belting out an eclectic range of songs. Tables packed together are usually stacked sky-high with whiskey bottles, surrounded by partygoers swaying to the music and having a crazy time. It is best to visit during weekends after 10:00 PM to let your hair down for a wild night of drinks and dance.
Location:
40 Nimmanhaemin Road, Chiang Mai
Timings:
6:00 PM - 2:00 AM
Recommendations:
Pre-book tables in advance since the club is crowded on most days.
The Good View Bar and Restaurant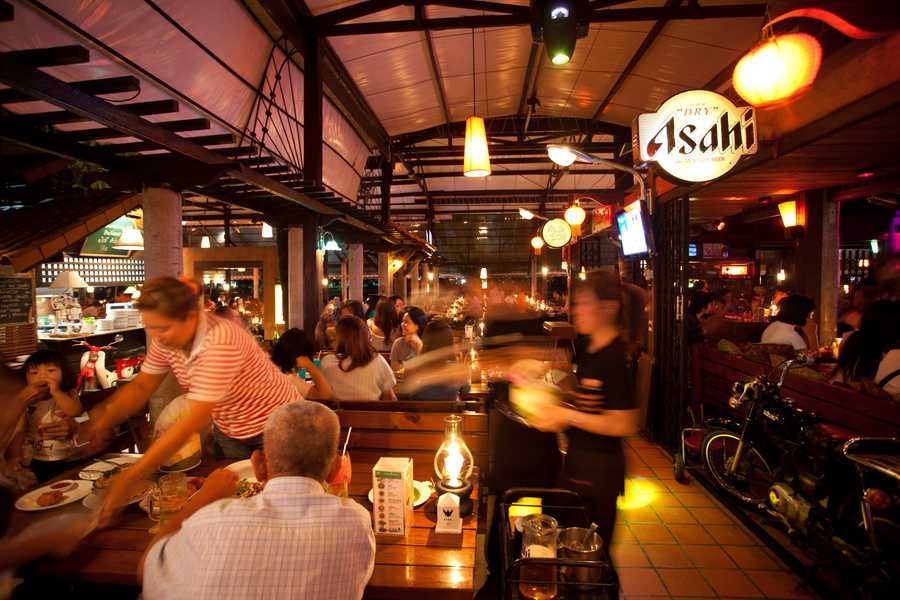 Undoubtedly one of the most popular and beloved restaurants in the city, The Good View is known for its magnificent aesthetic and wide menu. It overlooks the Ping River which makes for an exquisite panoramic view, lending the restaurant its name. It specialises in Thai meats, seafood and also western fast food, all priced reasonably, beginning from THB 140. Cocktails are delicious too, and are considerably cheap at THB 150. It is best to visit after sundown, with the glittering skyline and a plate full of gastronomic delight creating a surreal experience you will never forget.
Location:
13 Charoen Raj Road, Chiang Mai
Timings:
10:00 AM - 1:30 AM
Recommendations:
The yellow crab curry, stir-fried squid, fried shrimps and red snapper fish are must-try dishes.
Zoe In Yellow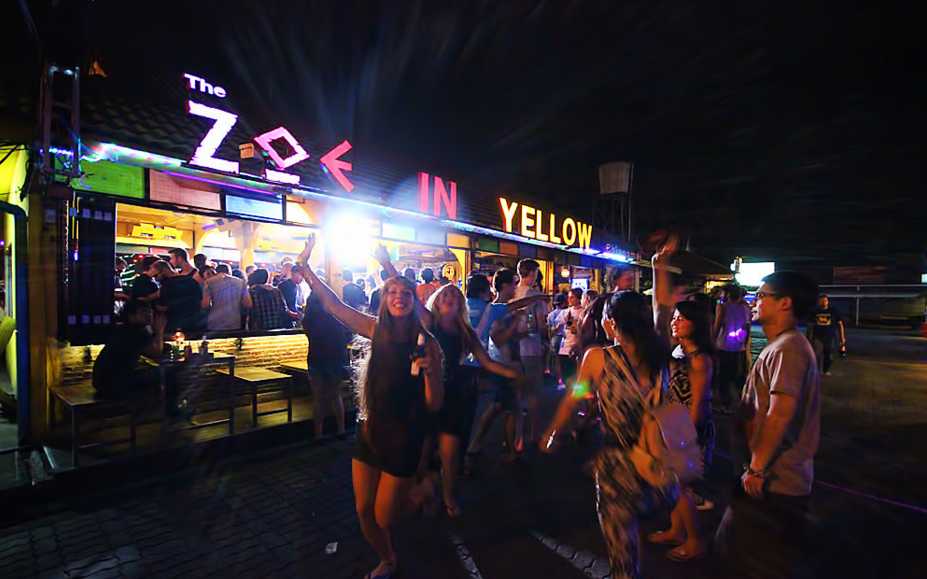 Among the many clubs in the Old City, Zoe In Yellow is the most prominent since it is known for being extremely hot and happening. It is packed with young crowds, especially foreign backpackers and travellers partying on a budget. Drinks are free-flowing, since prices are quite low, with beers starting at THB 60 and cocktails starting at THB 100 only. All sorts of music, reggae, electro-funk, hip-hop and pop, can be heard reverberating in the streets, spreading good vibes. Even when things start winding up here, the party just doesn't stop. The crowd moves over to Spicy, another nightclub in the vicinity that guarantees insane partying well into the night.
Location:
Rajvithi road, Old city, Chiang Mai
Timings:
5:00 PM - 12:00 AM
Recommendations:
This club tends to get very crowded, so look out for your valuable belongings.
Tha Chang Cafe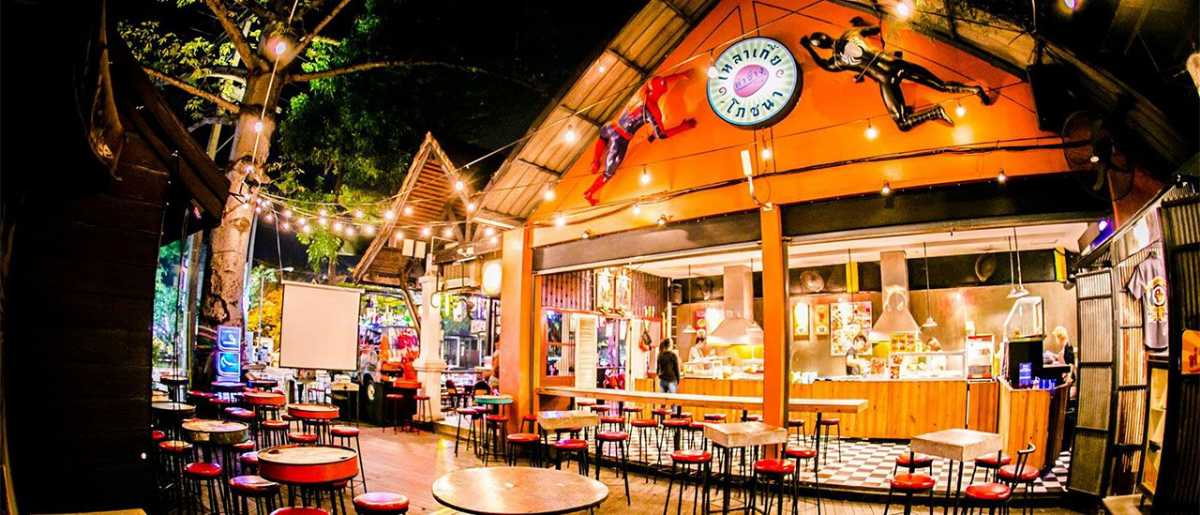 Tha Chang Cafe is a local outdoor bar, popular in the Old City. It is set up along the roadside, in a never-before-seen pub aesthetic, and decorated with lanterns decked on trees. You can expect to find a majority of the local crowd hanging out here, since it is a great spot for a night of casual drinking. Alcohol is served cheap, with beers, whiskey and cocktails beginning from THB 60. The food menu consists of several snacks to pair with drinks. This cafe offers a once-in-a-lifetime experience of drinking like a local, so don't miss it.
Location:
45, JJ Market Project, Assadathon Road
Timings:
6:00 PM - 12:00 AM
Recommendations:
Do try the bucket cocktail, especially if you are with a large group.
Van Bars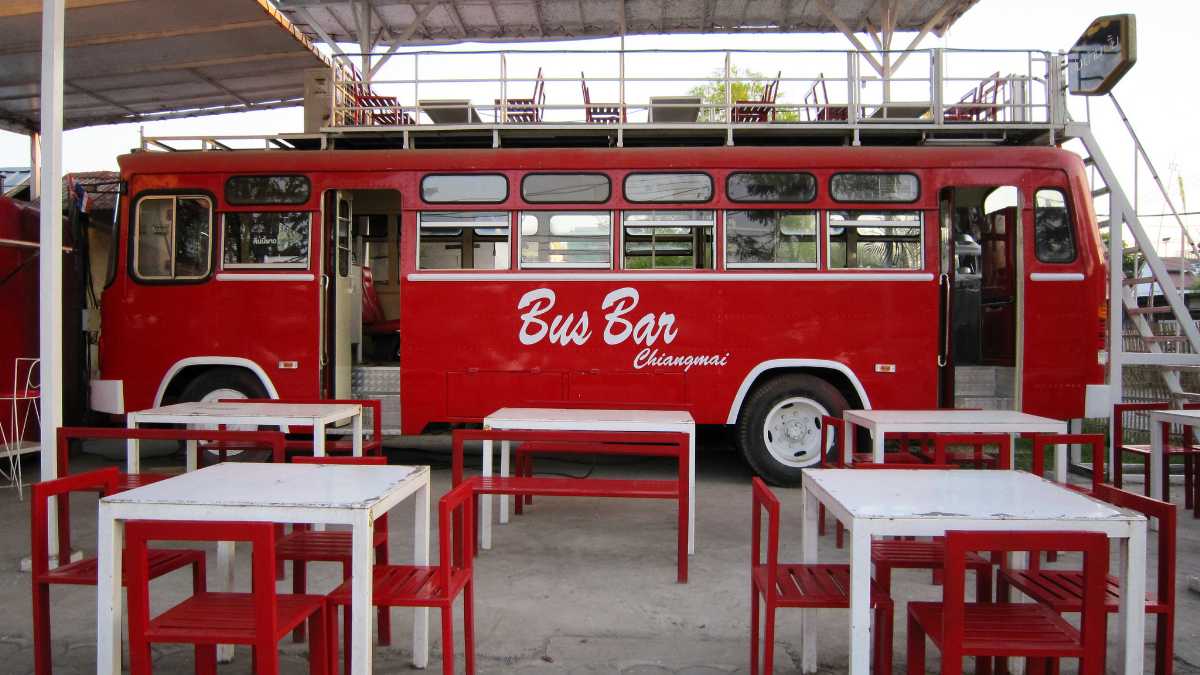 Van Bars are one of those quirky experiences one aims to have in Chiang Mai. These can be thought of as mobile bars, wherein buses or vans have been converted to mini pubs. They are mostly visited by tourists or locals looking to pre-booze before going to fancier and more expensive nightclubs. These mini-parties can be found all over the city, the most notable ones being located in and around the Tha Phae Gate. They make cool hangout spots, complete with lights, music and dance setting the mood for a great outdoor party.
Night Markets
Night Bazaar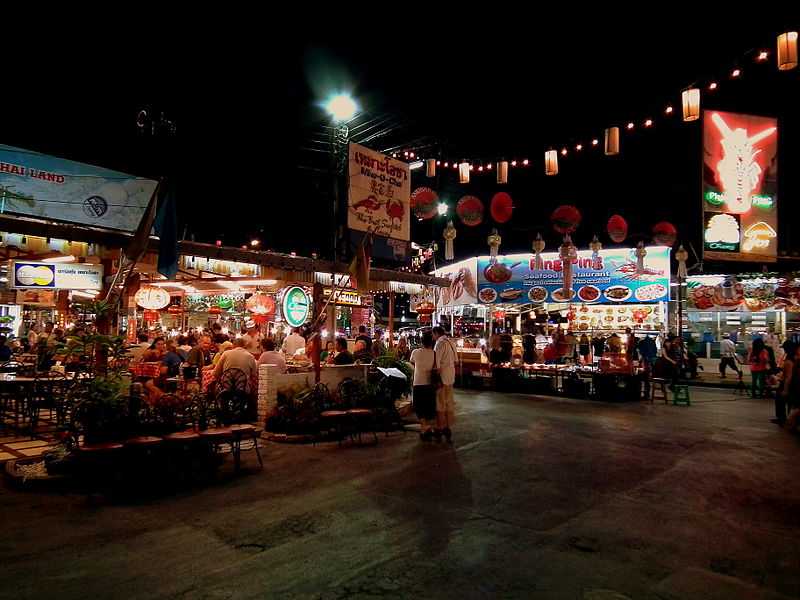 Night Bazaar is the ultimate night market experience in Chiang Mai. It is a large shopping quarter spread over blocks and blocks. Tireless rows of shops sell everything under the sun, from apparel, jewellery, antiques, domestic goods, kitchenware, furniture, games, CDs, cloth, and much much more. Everything is available for cheap prices, and yet a little bargaining is the accepted norm, if done amicably. Options of restaurants and bars are also available in the market, as are various entertainment programs, keeping the area buzzing with activity all night long.
Location:
Intersection of Tha Pae and Chang Klang Roads
Timings:
6:00 PM - 11:00 PM
Recommendations:
Anusarn Market and Kalare Market are the two most popular markets within the Bazaar.
Walking Streets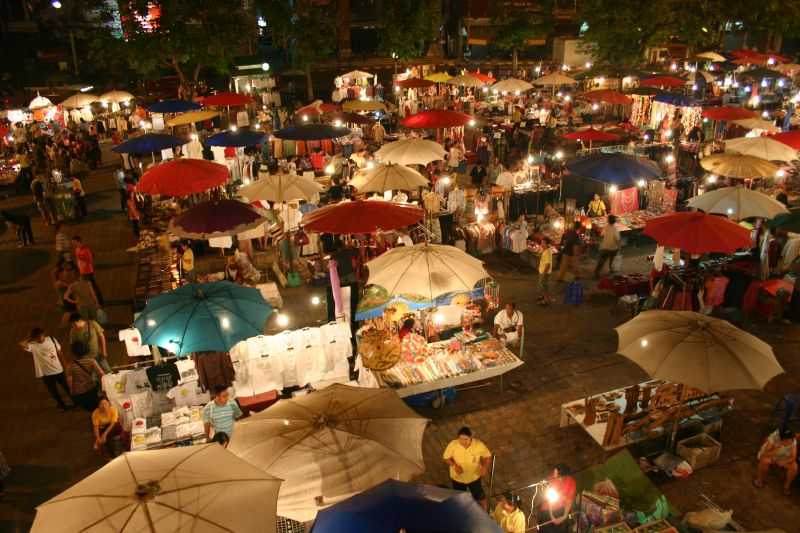 The walking streets are among the most popular experiences tourists look forward to having in Chiang Mai. They consist of shops flanking both sides of a street, where vendors sell everything from cheap apparel, shoes, bags, jewellery, souvenirs and delicious Thai street food. Both markets are made lively by live music, bright lights, massage parlours, entertainment performances and chattering voices. Go for the market on Sunday if you enjoy large, friendly crowds, and on Saturday if you are looking for a quieter stroll down the shopping street.
Location:
Saturday Walking Street: Wualai Road, near the South moat of the old town,
Sunday Walking Street: Tha Pae to Ratchadamneon Road, Chiang Mai Old City
Timings:
4:00 PM - 12:00 AM
Recommendations:
There is a lot of walking involved, so wear comfortable shoes and don't carry heavy bags.
Chiang Mai North Gate Market

The Chiang Mai North Gate Market is known locally as Chang Puak, and is located close to the North Gate in Old Chiang Mai city, which gives the place its name. During the day, the area is a local fruit-vegetable market. Come night, the roadside starts lining up with street food stalls which serve freshly prepared Thai dishes. There are tons of options to choose from, and their insanely cheap prices will pop your eyes out. Dishes begin from as low as THB 10, making it a well-known haunt. If you want to feel like a local, visit this market when those late night hunger pangs hit you.
Location:
Manee Nopparat Road, Si Phum
Timings:
5:00 PM - 12:00 PM
Recommendations:
These vendors specialise in skewered meat, pork and seafood dishes.
Ploen Ruedee Night Market

Ploen Ruedee Night Market is the modern traveller's food bazaar. Shops with bright colours and funky designs align themselves in this market, promising your taste buds a delightful tour around the world. The place has cuisines ranging from national to international. So whether you want Thai pork balls, a greasy burger or a chug of drink, this market has got you covered. The ambience here runs high on style, with cool aesthetics and live music streaming in the air. A few boutique stores are also available to shop at, in case your hands begin to feel itchy.
Location:
Chang Klan Road
Timings:
Monday - Saturday: 5:30 PM - 12:00 AM
Recommendations:
Since the famous Night Bazaar lies in proximity to Ploen Ruedee, both markets can be covered together.
Programs and Performances
CM Entertainment Complex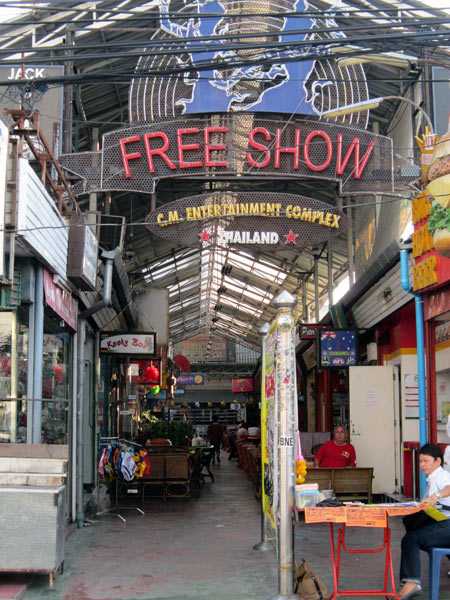 The CM Entertainment Complex is a narrow arcaded lane, packed from side to side with beer bars and pubs. It is notable for the loud, raucous crowds that frequent it, and is the hub of casual late-night outings. The complex also usually hosts free boxing and wrestling nights, complete with passionate cheering audiences. The ambience of the place may seem a little overwhelming at first, but then the blaring music, dazzling lights and cheap menus gradually begin to grow on you. Remember to remain wary of your surroundings here, but don't let that put a stopper in the fun this place has to offer.
Location:
Loi Kroh Road, on the way to Night Bazaar
Timings:
7:00 PM - 1:30 AM
Recommendations:
It is advisable to go in a large group of friends for safety purposes. Not suitable for families.
Ladyboy Cabaret Show


The Ladyboy Cabaret Show is one of the most dazzling sights you will ever witness in your lifetime. Ladyboys dress up in extravagant outfits to put up a stellar performance of dance and song that has the audience swaying with them. They also enjoy interacting with the audience, which makes the merrymaking even more infectious. Its prime location in the Night Bazaar makes it easy to catch after a night of shopping.
Location:
Anusarn Night Market, Night Bazaar, Chan Klan Road
Timings:
9:30 PM and 11:00 PM
Recommendations:
Tickets are priced at THB 290 (one drink and snack included), and it is advisable to pre-book them.
Mae Ping River Cruise

Chiang Mai's prime water source, the Ping River, is the epicentre of activity in the city. Whether it is daily commutation, cruises, or adventure activities like rafting, kayaking and boating, the Ping River has got it all. Various companies, most notably the Mae Ping River Cruise, offer tickets and tours that give an opportunity to introduce yourself to the Thai way of life. During the day, visitors prefer a laid-back boat ride that explores local lifestyles on the riverbank, while at nighttime, cruise liners are full of couples looking to spend quality time with each other in a posh dinner cruise.
Location:
Chareonprathet Lane 8 Alley, Amphoe Mueang Chiang Mai, Chang Wat Chiang Mai
Timings:
9:00 AM - 5:00 PM
Recommendations:
Combine the river activities with hiking, biking and zip lining tours to explore the city wholly.
Nights in Chiang Mai don't ever seem to end. As the sky gets darker, more and more streets light up with the city's nightly culture. So whether you want to party with no holds barred, or enjoy a peaceful stroll along the night markets, Chiang Mai has got it all.