When you think of
Thailand
, you think of breathtaking beaches and the rich heritage and culture. But not many think about the delicious coffee served all over the country. Thailand has a fast growing coffee industry, and caffeine lovers can find a cup of joe everywhere they travel to within the country. The northern city of
Chiang Mai
is widely famous for its eateries serving organic and locally grown coffee, which make up for a perfect break between visiting temples and national parks. Here's a selection of best cafes in Chiang Mai to sit and have a sweet java when you want to escape reality.
1. IM Cafe
Head over to IM Cafe for a late breakfast or early lunch. The place serves splendid Western and Thai dishes and also has some of the best coffee in the city. Located next to a car wash, it's not difficult to locate this quaint cafe in Chiang Mai.  There's a wide range of freshly brewed caffeinated drinks to choose from - iced coffee and delicious caramel macchiatos served in mason jars - which pair along well with butter cookies or croissants.
Address:
451 Moo 1, Th Ratchapruek
Timings:
8:00 AM to 6:00 PM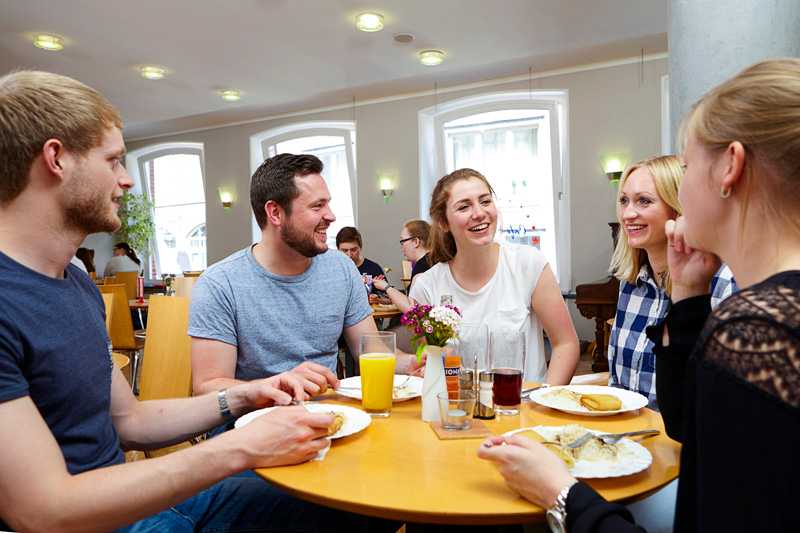 2. The Giant
A long drive in Chiang Mai will yield rewards. You will come across The Giant when you take a stroll in the Mae On the region, a cafe cum treehouse. Hidden in a dense jungle, the cafe is surrounded by gigantic trees. A lofted platform is connected by two suspended bridges on which you will see a bar, chairs, and table made purely out of wood. Sit on any of the "bird's nest" table to enjoy the panoramic view of nature. This cafe in Chiang Mai is more about the ambience and the coffee than the food so don't get disappointed upon seeing the limited menu.
Address:
 Baan Pok village, Huaykaew, Mae On, Chiang Mai province
Timings:
9:00 AM to 5:00 PM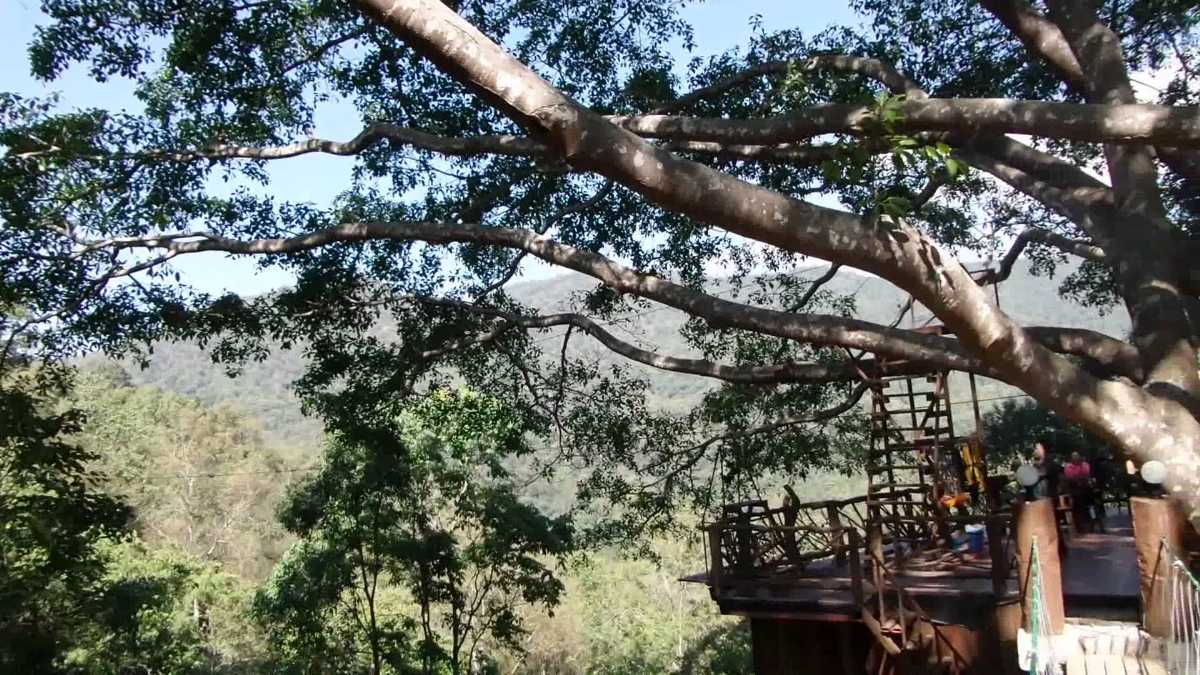 3. Camp Meating
Looking for a luxurious beachside barbeque with freshly brewed coffee? Head over to Camp Meating for its one of a kind coffee, food, and ambience. The sandy area decorated with beautiful fairy lights and tents is a treat for the eyes. Cuddle up with your loved one on a picnic mat and spend an evening full of friendly conversations and laughter, and an aromatic cup of coffee. You can also choose from a vast menu of dishes such as chicken and lamb to couple with your drink. All of this with live music in the background make up the perfect evening at this cafe in Chiang Mai.
Address:
Don Kaeo, Mae Rim District, Chiang Mai
Timings:
4:30 PM to 10:00 PM