Chiang Mai
or Chiengmai, a mountain city, located in
Thailand
, is a traveller's delight. This largest northern city of Thailand is a perfect combination of mystical mountains, tribal culture, handicrafts, antiques and modernisation. While here, you will come across numerous stalls full of souvenirs made by locals but it not at all means that this place lacks the presence of malls, there are many of them that you will get to see while strolling in the market. Below is a list of the must-visit shopping malls in Chiang Mai that offers almost everything one might need.
1. Central Festival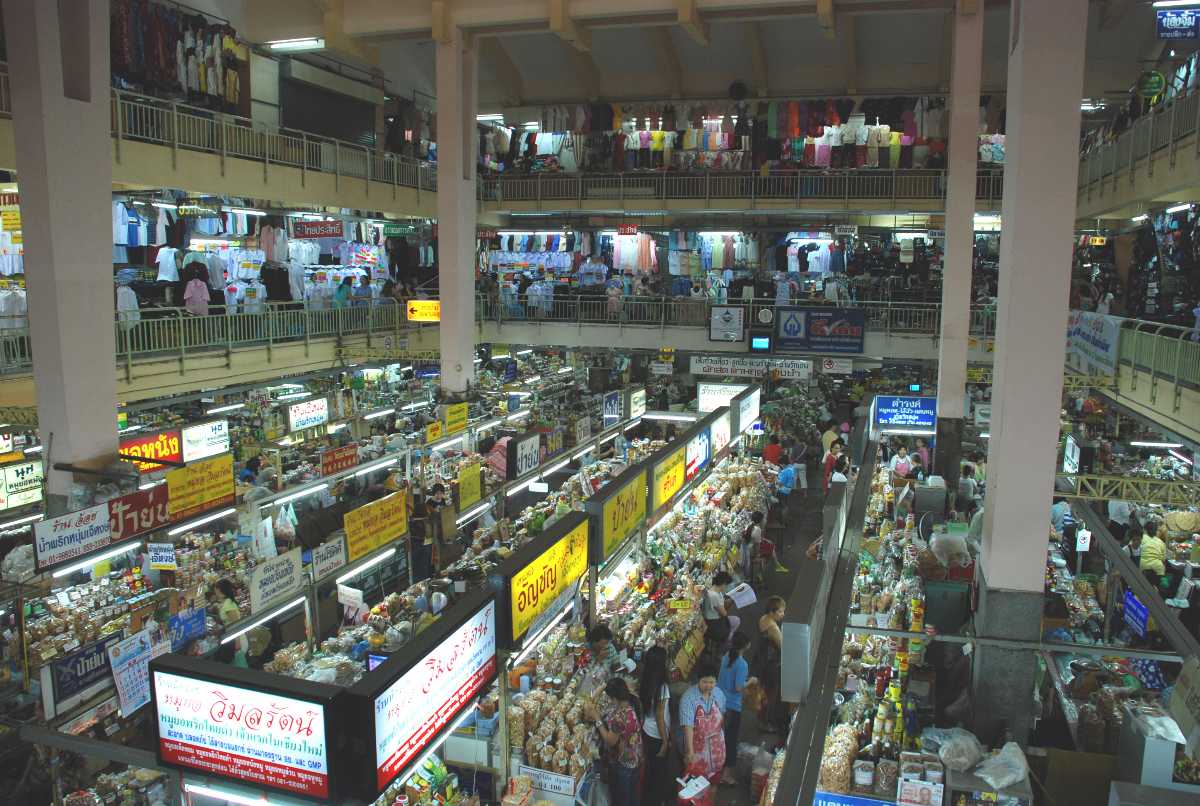 One of the busiest shopping malls in Chiang Mai, it has more than 300 shops scattered on five floors built on 250,000 sqm. of space. This mall is full of variety and has different types of products, including clothes, electronics, sports equipment, books, stationery, perfumes, local handicrafts, etc. It houses a majority of showrooms belonging to international brands such as Marks & Spencer and Topsman. There are ample coffee shops and eateries, along with Wine Connection that is present on the first floor. Not only this, but it also has a major cineplex on the fifth floor where you can enjoy movies with your family and friends. Whether you are travelling here on a bike or a car, it has a parking space for both.
Address: 999/9, Moo 4, Super Highway Road, Fa Ham
Open Hours: 11:00 A.M. to 9:30 P.M. 
2. Central Airport Plaza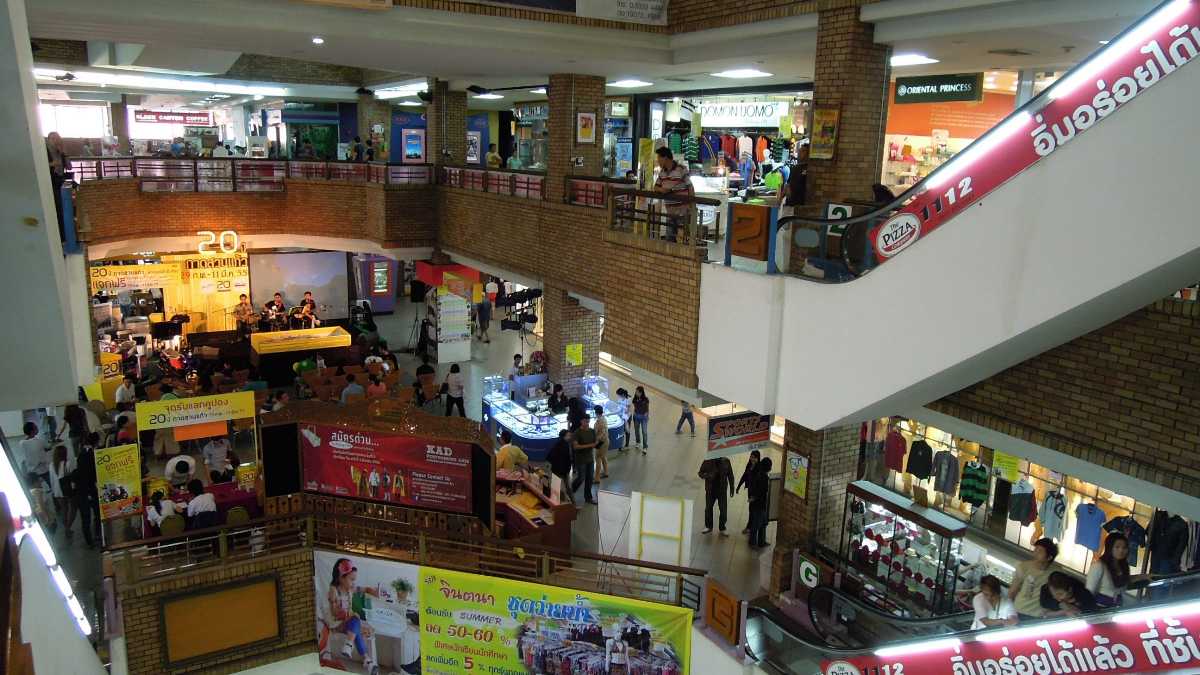 A shopping mall in Chiang Mai where you can shop souvenirs for your loved ones, its location being at a walking distance from the airport makes it the best place for last-minute shopping. It has a supermarket located in the basement; this five-storey plaza has stores of international brands belonging to
Australia
, the US, and the UK. Not only stores but here, you will also come across food counters of internationally known chains such as McDonald's. Also, there are several boutiques and parlours on the first and second floor where you can stop by to purchase designer clothes and get a relaxing massage at a spa, in this mall. In case you are a gadget freak, you can visit the third floor which houses the top branded stores.    
Address: 2, Mahidol Road, Pa Daet
Open Hours: 11:00 A.M. to 9:00 P.M.            
3. Central Kad Suan Kaew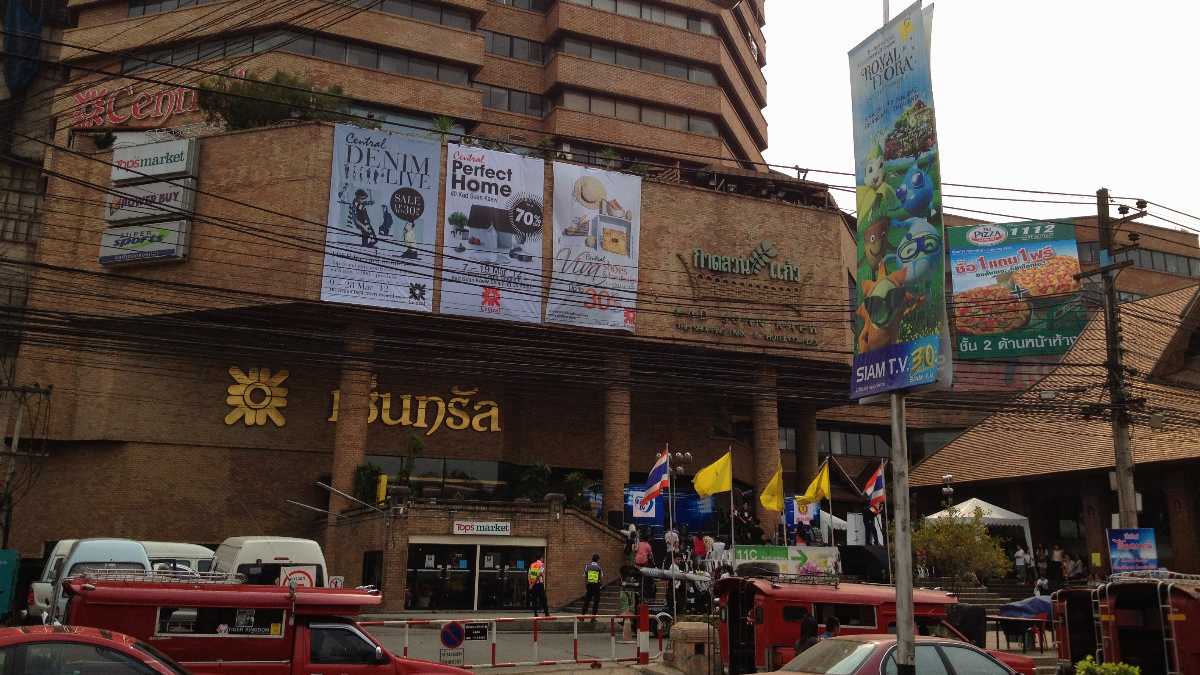 The oldest shopping mall of Chiang Mai, Central Kad Suan Kaew has it all, whether you are looking for a restaurant, electronics, or clothing stores. While browsing through, you will also come across several discount stores where you can shop your favourite merchandise at low rates. While the basement has the food courts and the mobile shops, the first three floors have the clothing stores, parlours and restaurants offering some yummy food. You can visit the fourth floor for entertainment, which includes cinema displaying Thai movies and a bowling zone.
Address: 21, Huay Kaew Road, Su Thep
Open Hours: 11:00 A.M. to 9:00 P.M. 
4. Star Avenue Lifestyle Mall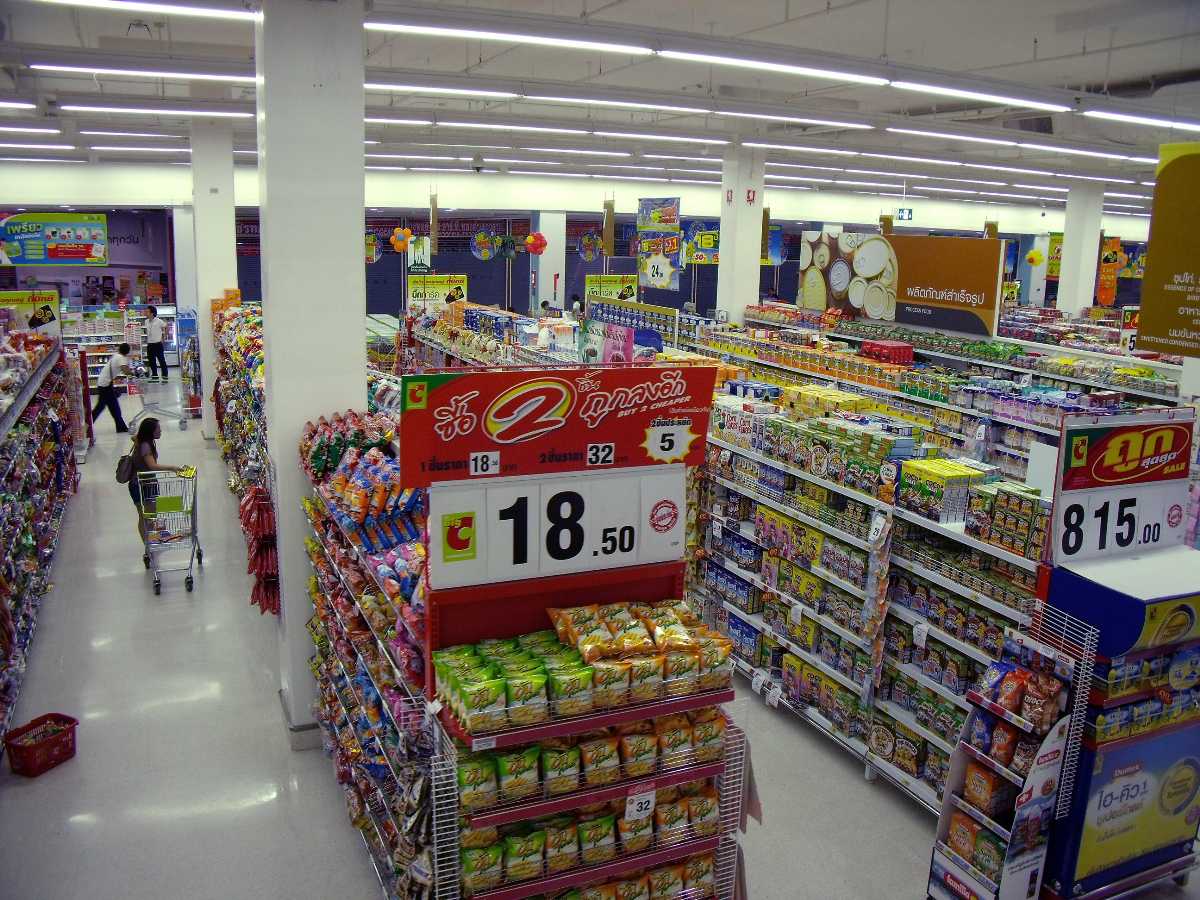 Located next to the bus terminal 3, this shopping mall in Chiang Mai is a good choice if you want to grab a bite or a drink. There is a Rimping's supermarket which you may visit to buy some essentials; the other shops are also well-known ones. There are shoe shops and even pharmacies; if you are travelling and need some hygiene products, you can find them here easily. The restaurants that this place has are multi-cuisine offering Thai, Italian, Mexican, and even Japanese food. The products sold here are moderately priced. It has a huge parking area as well for hassle-free parking.
Address: 10, Super Highway Chiang Mai-Lampang Road, Wat Ket
Open Hours: 24 Hours

5. Promenada Resort Mall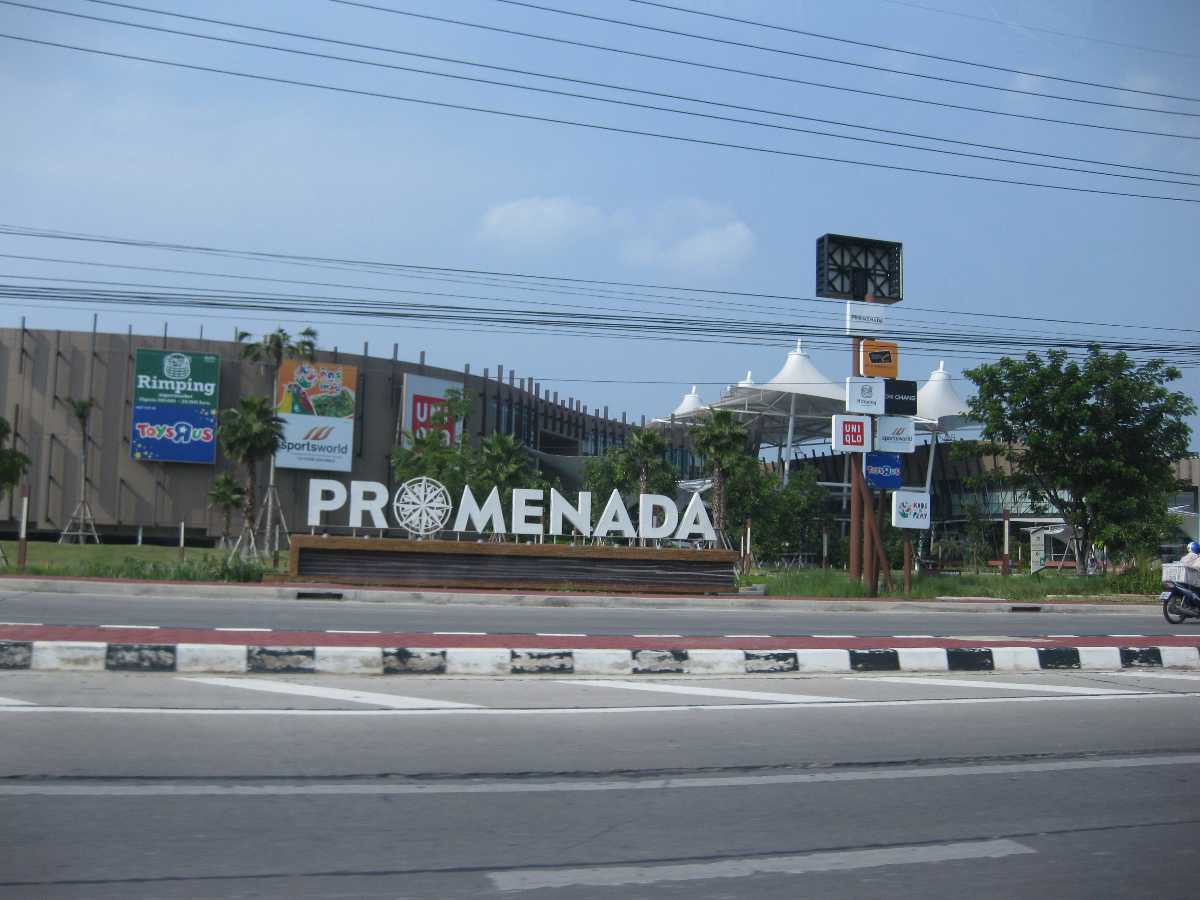 Newly opened and a must visit the mall in Chiang Mai, the Promenada Resort Mall offers ample scope for entertainment, it has a cinema named SF cinema city, amphitheatre, bowling area, karaoke room, and kids' arena where they can learn while having fun. There are numerous stores by famous brands where you can shop your heart out. It has its food court where you can stop to have some food while enjoying and shopping here. If you are an art lover, this place will impress you as it also hosts art exhibitions. There are shuttle buses which you can catch to reach here, and in case you are travelling here on your vehicle, the parking is free.
Address: 192-193, Moo 2, Tha Sala
Open Hours: 11:00 A.M. to 9:00 P.M. 

6. The Plaza Outlet Mall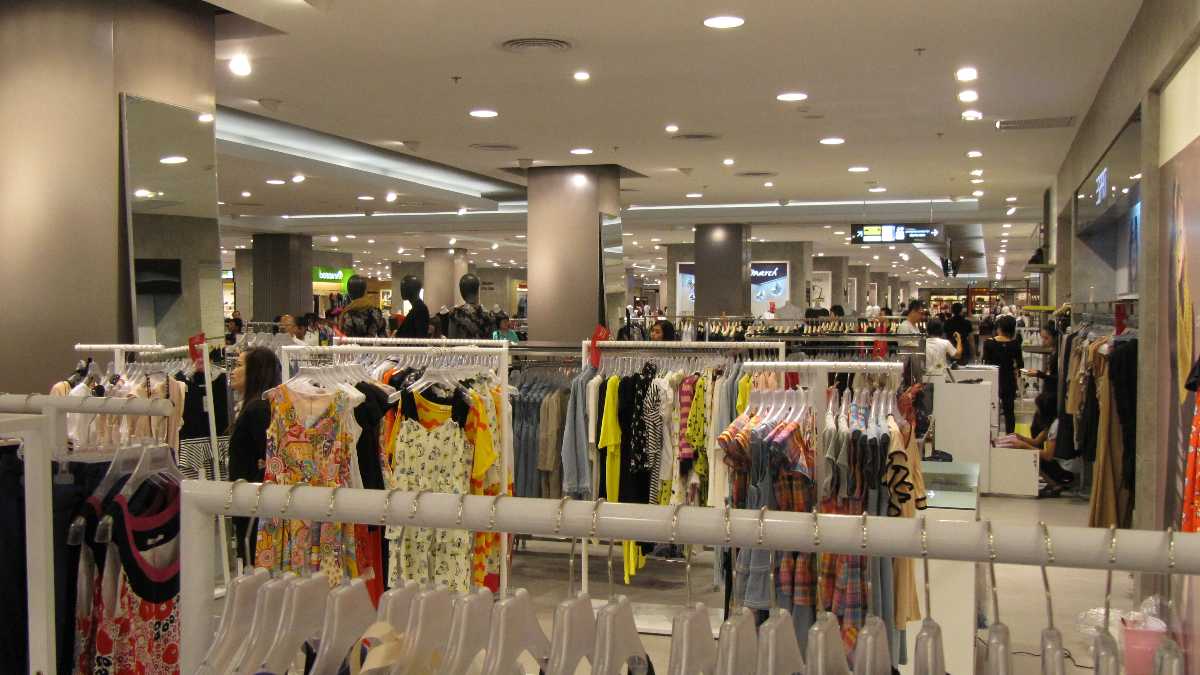 This five-storey shopping mall in Chiang Mai offers multiple shops which have a vast collection of products inclusive of wooden handicrafts, mother and childcare goods, and a lot more. From time to time, it also launches interesting offers for the buyers which you must keep a check on when visiting. It also has a huge variety of street food which you should try. This air-conditioned mall is a place where you will get all the products at a very reasonable price, even food.
Address: 100/1, Chang Klan Road, Chang Khlan
Open Hours: 11:00 A.M. to 10:00 P.M. 
7. Ruamchok Mall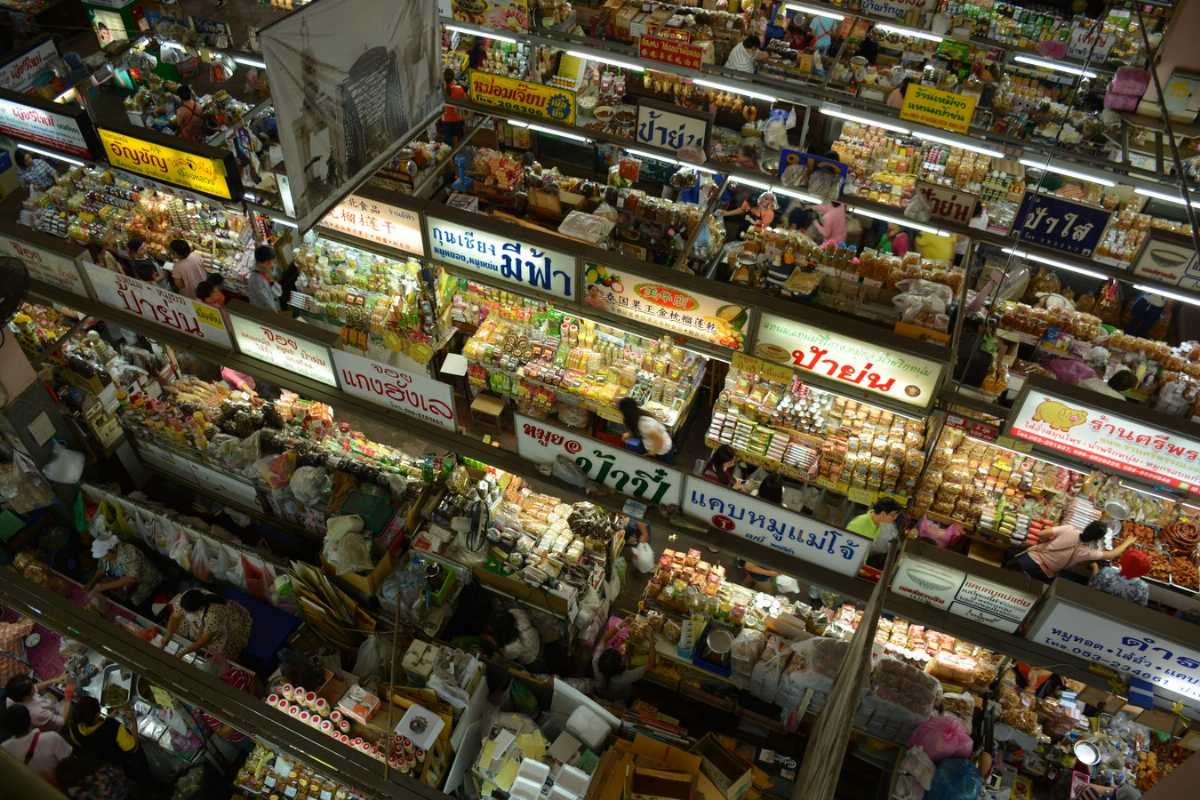 It is a mall which offers anything that you wish to buy; it has Tops supermarket, Rimping and several other stores with products by both local and international brands. Whether you are looking for a pharmacy store or clothes shop, you will find it all here. This place is a haven for foodies with numerous tasty dishes to indulge in and counters by internationally known food brands such as KFC, Pizza Hut, and McDonald's. Do visit this place to have a drink as there are plenty of options, including even the rarest beverages. No matter what your budget is, you may easily stop here as the prices of food and products are cheap in this mall. A clean open-air place, you must visit here with your friends and family.
Address: 204, Fhaham
Open Hours: 7:00 A.M. to 10:00 P.M. 
8. Meechok Plaza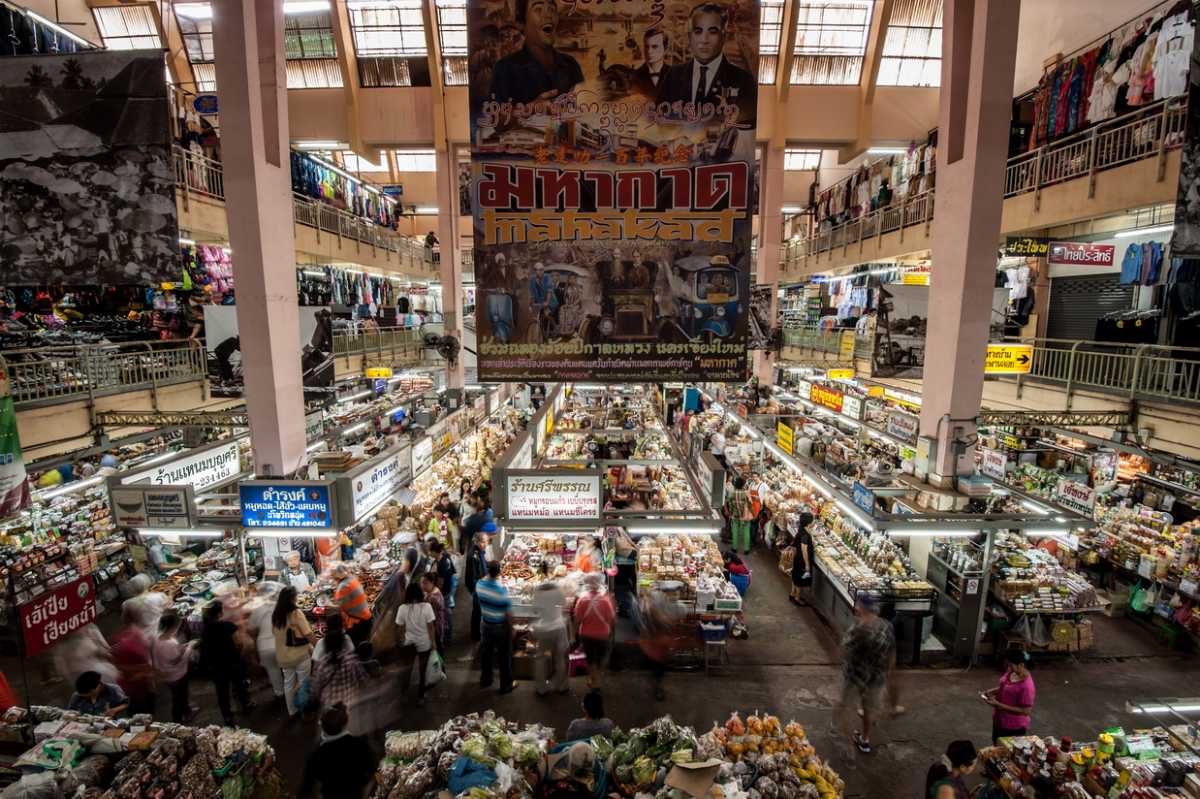 Meechok Plaza is a shopping mall in Chiang Mai where travellers can shop as much as they want without worrying about spending off the entire converted currency slot they have as it has a
Bangkok
Bank branch where you can easily communicate in English and get more money converted. It has Rimping supermarket where you will find groceries with a wide range to select from. Parlours are offering the best services at a low price. It has fresh food items available such as Tofu, fruits, juice and counters where you get yummy Thai food. It also has a Pizza Hut, McDonald's and Subway to curb your cravings. This mall has a huge parking space where you can easily park your car while you shop around.
Address: 206 Moo 6, Fa Ham
Open Hours: 24 Hours 
9. Maya Lifestyle Shopping Center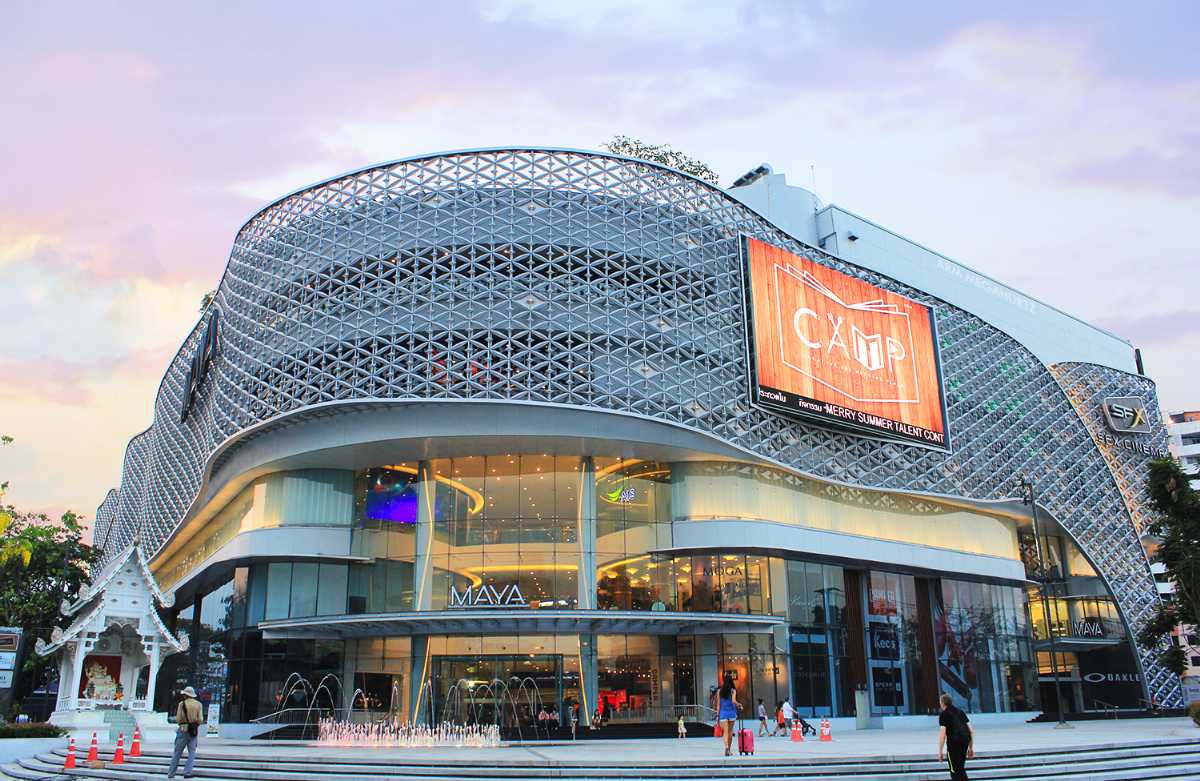 Maya lifestyle shopping mall is a beautifully structured place with six floors housing many stores by various brands. Whether you are a fashion freak, a gadget lover, movie buff, or a foodie, you will find everything here under a single roof. The products that you will come across is a mixture of Thai brands and international brands. To get a bite of delicious food, you can visit the fourth floor where you will find multi-cuisine counters and bakeries. It also houses a 24-hour open café named C.A.M.P which you can visit anytime. The fifth floor is all about having fun; it has a cinema, karaoke room, 7D galaxy zone, and kid's arena.
Address: 55, Moo 5, Huay Kaew Road, Chang Phuek
Open Hours: 11:00 A.M. to 10:00 P.M. 
10. Suan Dok Park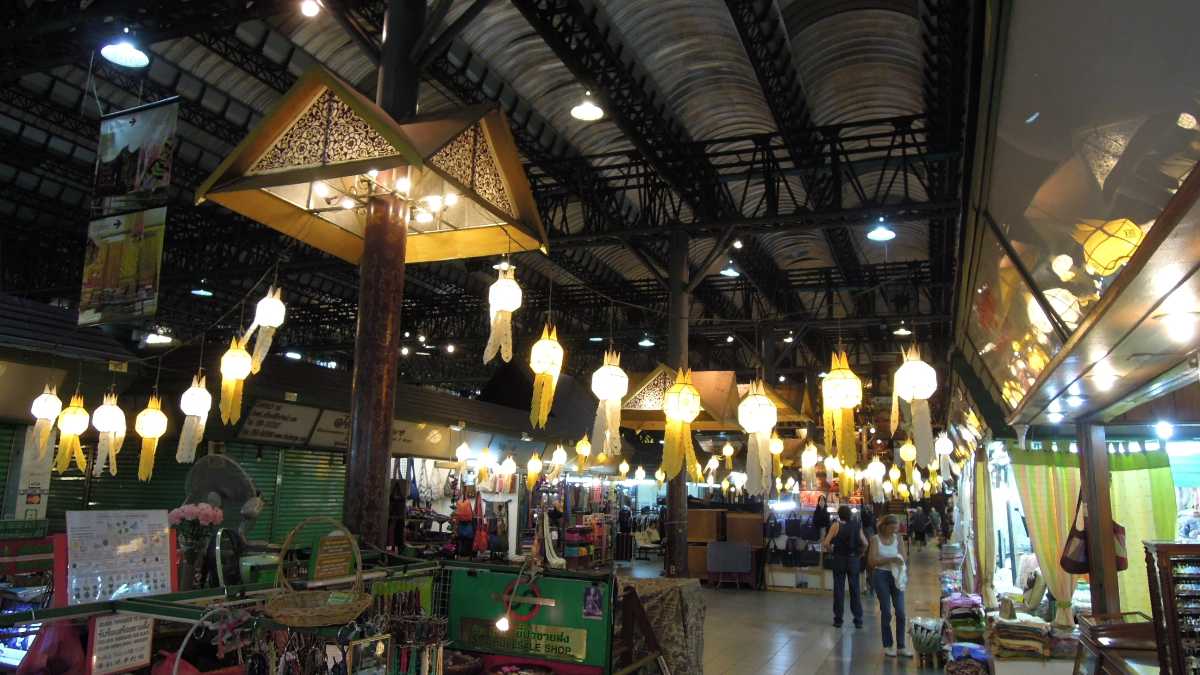 This shopping mall in Chiang Mai is a nice hangout place, especially for the book lovers as it has a CMU bookstore and Amazon café where you can spend time reading while having tasty food. It also has a post office for the convenience of all. For all the burger and French fries' lovers, it also has a McDonald's branch. There is a nice open sitting area where you can enjoy your selection from the salad bar, indulge in Thai and Vietnamese food, and cocktails from other famous outlets. It has a Tops supermarket which you can visit to purchase the groceries. If you are travelling in your car, then you can easily park it in the spacious parking area of its own.
Address: 110 Suthep Road
Open Hours: 24 Hours

11. Icon It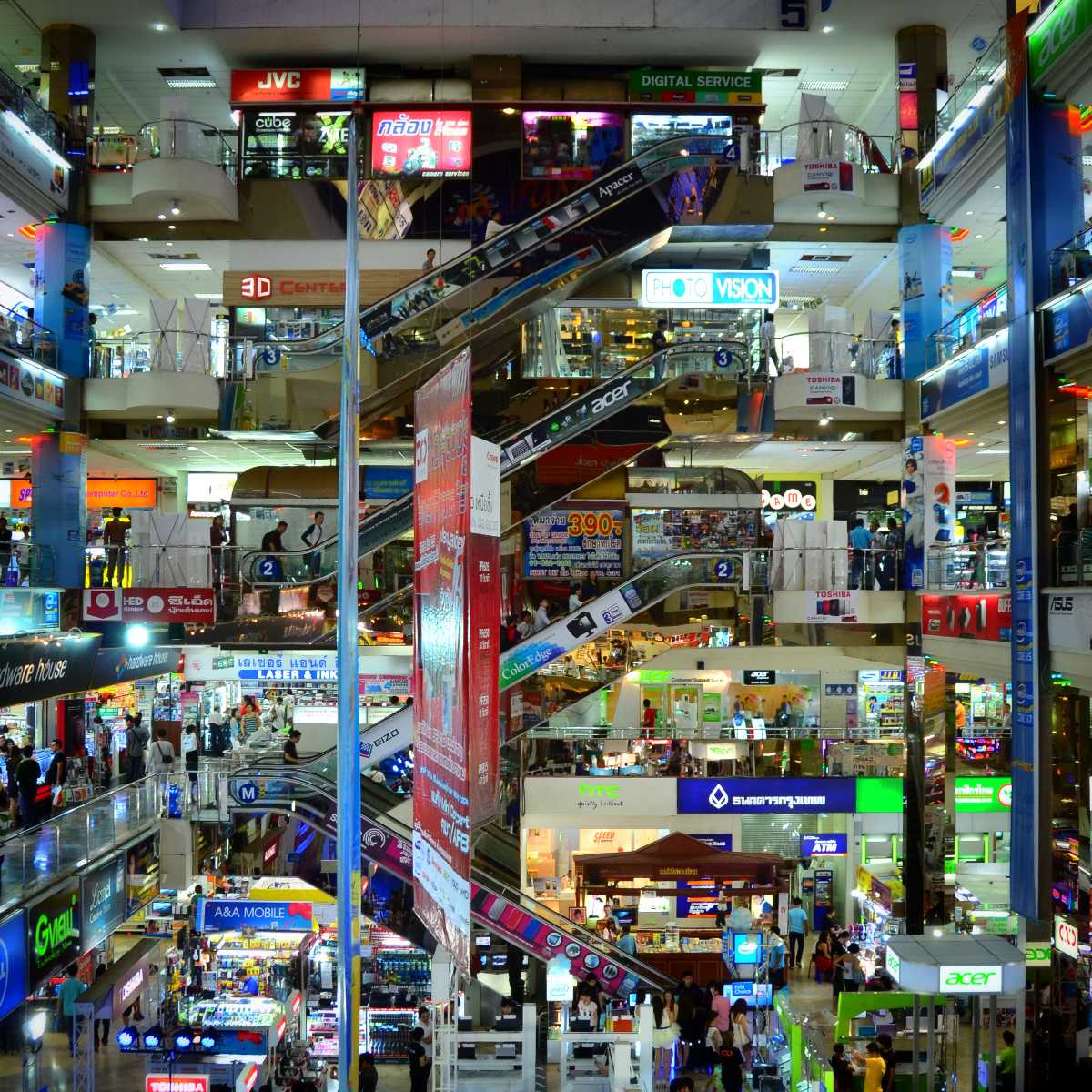 An IT mall, this mall is dedicated to electronics and gadgets, making it a paradise for all the IT lovers. Whether you want to get your phone repaired or purchase a screen card, you will get all your phone related problems solved here. It has marked a niche in the market when it comes to CCTV cameras. You will come across ample gadgets and accessories here that are being sold at a reasonable price.
Address: 29 Hatsadi Sewi Rd., Sriphoom Subdistrict
Open Hours: 9:00 A.M. to 8:00 P.M.

The shopping malls in Chiang Mai has its own charm as it offers handicrafts, beautifully made by the local people which one can take back home. Other than the street market, it has these 10 best malls listed above which you must visit to purchase not only souvenirs but also other useful products, not limited to Chiang Mai and Thailand but from around the world. Hope you have a wonderful shopping experience visiting these malls.