The royal state of
Rajasthan
attracts thousands of national and international tourists each year, owing to its colossal forts and palaces, vibrant culture and awe-inspiring past. Currently, there are six Airports in Rajasthan, which handle the heavy inflow of tourists in the region.
1. Jaipur International Airport
Jaipur International Airport is located about 10 km from the city of
Jaipur
, in the suburb of Sanganer. The airport operates domestic as well as international flights and is the primary airport serving Jaipur, the capital of the state. It is the largest airport in Rajasthan and was declared as the World's Best Airport (in the category of 2 to 5 million passengers per annum) in 2015 by Airports Council International. Jaipur Airport is well connected by bus with many Indian cities such as
Delhi
,
Gwalior
,
Agra
,
Vadodara
and
Ahmedabad
. Taxis are also available from the airport 24/7. The airport has an incoming and outgoing duty-free shop along the departure trail. Few restaurants are also available in the publicly accessible and air-side departure areas. Other facilities include ticket sales, hotel booking, car hire, and left luggage.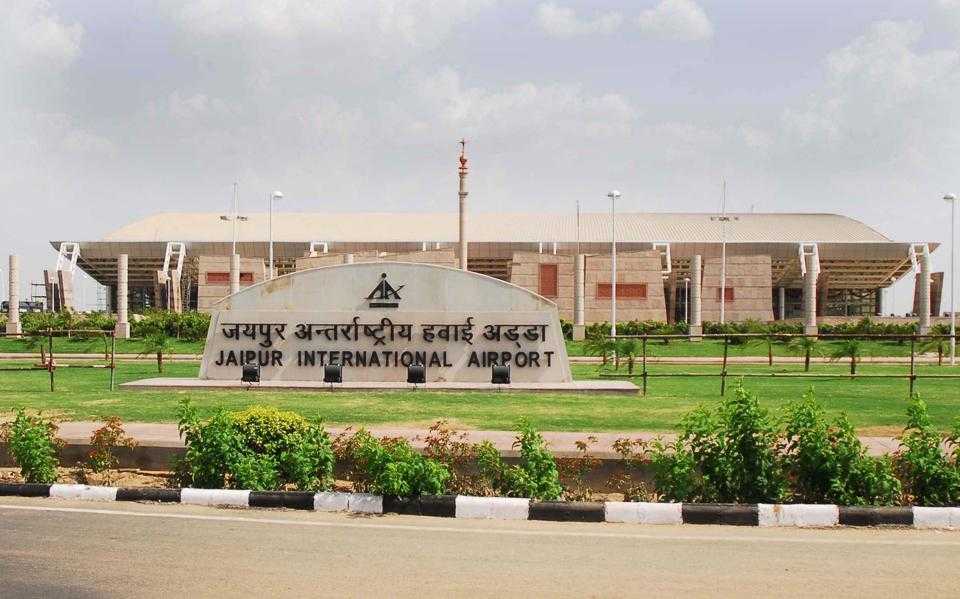 2. Maharana Pratap Airport, Udaipur
Maharana Pratap Airport is 22 km south of
Udaipur
. It is a domestic airport and is named after the king of Mewar, Maharana Pratap, famous for his strength and valour. The airport features all the basic amenities such as eating outlets, shops, wheelchair accessibility, medical facility, bank ATM, tourist information centre and restrooms. Prepaid taxi counter and a handicraft emporium are also available within the airport. Located in the town of Dabok near Udaipur, the airport is well-connected to cities like Bhilwara, Pali,
Gandhinagar
,
Jodhpur
, Ratlam, Ahmedabad, Nadiad,
Kota
and
Ajmer
.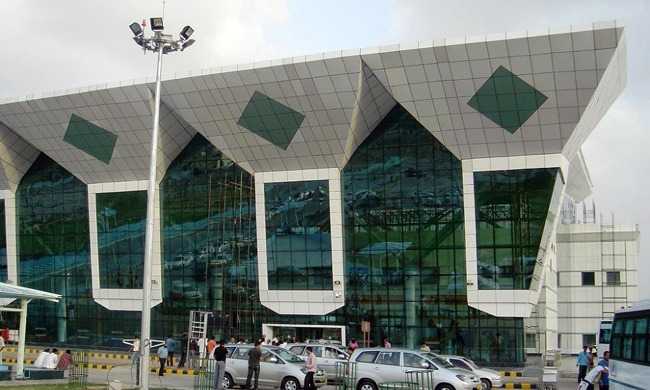 3. Jodhpur Airport
Jodhpur Airport is a domestic airport and is about 5 km from the city of Jodhpur. Getting to neighbouring towns and cities of Pali, Ajmer, Bhilwara, Udaipur, Bikaner, Jaipur, Kota, Gandhinagar and Ahmedabad, from Jodhpur Airport is quite easy as there are various convenient options like general taxis, prepaid taxis, car rentals, interstate taxi service providers within the premises of the airport. The bus stand is located at a distance of about 9 kilometres from the airport and is accessible by bus as well as taxis. The railway station is situated just 5 kilometres from the airport and can also be reached by bus and taxis. ATM counters, trolleys, mobile charging, wheelchair, medical facility, restaurants, tourist information counter and VIP rooms are some facilities available at the airport.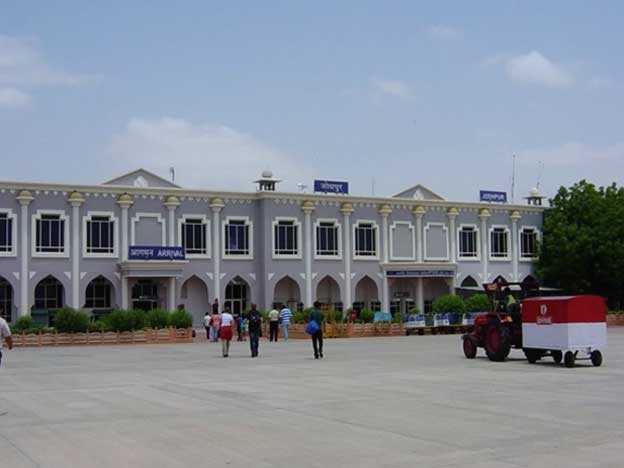 Apart from the airports mentioned above, the Rajasthan government is constructing new airports in the state such as Jaisalmer Airport, Bikaner Airport, Kota Airport and Kishangarh Airport. Post the beginning of operations at these airports; the tourist inflow is expected to boost in Rajasthan.
4. Jaisalmer Airport
The Jaisalmer Airport is located approximately 17 km away from the town of Jaisalmer in Rajasthan. At present, the airport operates as a part of the Indian Air Force base as its civil enclave. Although it does not have much traffic at the moment, it has seen operations by airlines such as Vayudoot and Kingfisher. It resumed its operations after being shut down (2015) in 2017 and at present, operates for an average of six to seven days a week to various cities including Kolkata, Goa, Delhi, Surat, Mumbai, and Ahmedabad among others. These flights are operated by SpiceJet and a few other airline operators.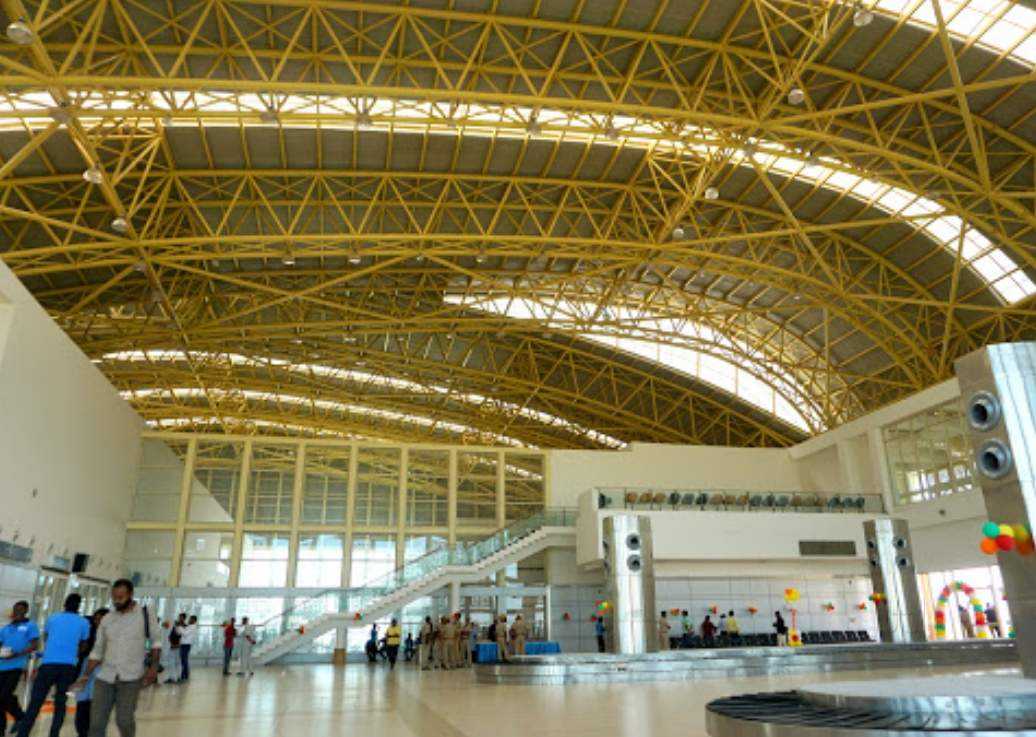 5. Nal Airport Station (Bikaner Airport)
The Nal Airport Station is located at an approximate distance of 13 km from the city of Bikaner and is a civil enclave of the Indian Air Force. This enclave is operated by the Airports Authority of India. The airport has the capacity to hold 100 passengers and can hold two ATR - 72 aircraft. However, at present, it serves only two destinations, via flights operated by Air India, namely, New Delhi and Jaipur.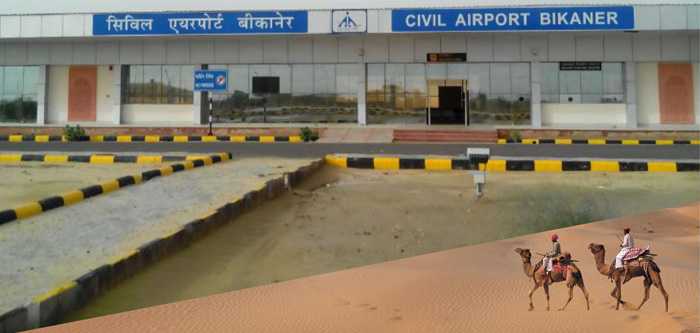 6. Kota Airport
The city of Kota has a domestic airport, which was built by the Royal family of the princely state of Kota and then taken over by the government in 1951. The airport was originally serviced by Indian Airlines Dakota and later by Vayudoot and Jagson, but it has shutdown due to the increasing preference for railway junction. Since 1997, there have been no flights scheduled from Kota airport, although there are talks of Air India plying flights to Mumbai and Delhi. Vayudoot was the last airline to fly to Kota. The Airport Authority of India spends millions on its maintenance, which is not even closely compensated by the income generated from the airport. Some part of the airport has been encroached upon by slums.