Pondicherry
, a perfect beach paradise with an amalgamation of french colonies and aesthetic architecture makes for a great holiday destination. But if you have a time crunch and are only there for 48 hours but don't want to miss out on the major attractions, then here's an itinerary for you to follow. It's got you covered for your 2-day trip to this gorgeous colonial settlement.
Day 1
Morning:
Wake up Early and Catch the Scenic Sunrise at Promenade Beach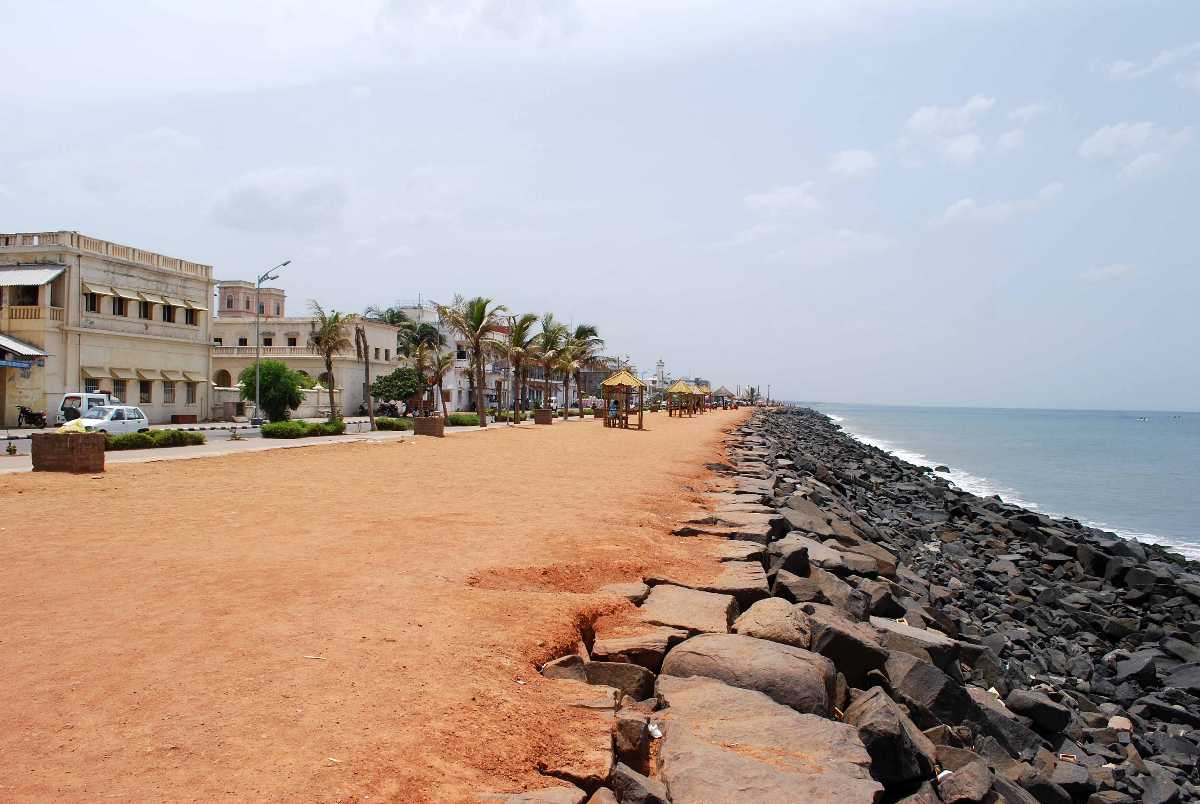 Promenade beach is indeed one of the best beaches in Pondicherry. For a change, become an early riser to witness some of the most beautiful sunrises of your life. Take a stroll along the beach, do your morning yoga amidst the tranquil atmosphere and turn a spectator to the locals who get going early morning in Pondy. It is an experience like no other.
Enjoy English Breakfast at Le Cafe, the only sea-facing cafe.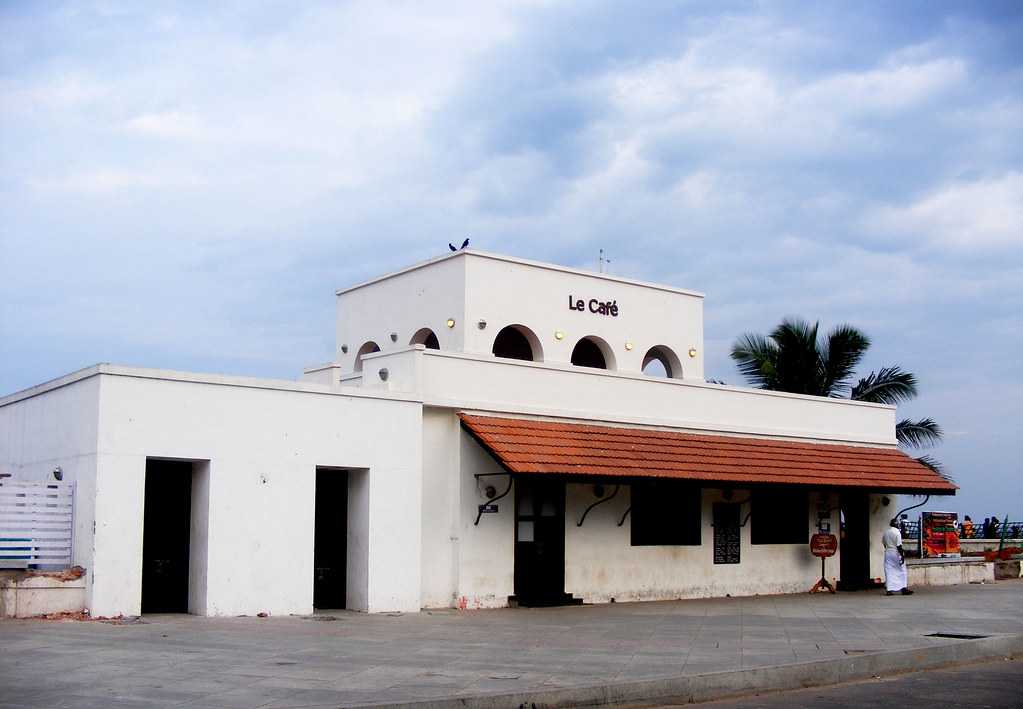 Breakfast for champions? Well, head to Le Cafe to enjoy a hearty breakfast with a scenic sea view. Gorge on the food whilst you sun soak and witness the spectacle of the sun tint clash against the beautiful ebb and flow of the sea. The cafe is an open-air one with stone seaters. It is an unmissable cafe if you're in Promenade.
Address: No 40, Goubert Ave, Near Gandhi Statue, White Town, Puducherry
Cost for Two: INR 450
Recommended Drinks and Dishes: Sandwiches, brownie chocolate, masala omelette, hot chocolate, croissant, filter coffee.
Afternoon:
Take a bicycle or two-wheeler and get lost in the quaint French Quarters of Pondicherry and visit Puducherry Museum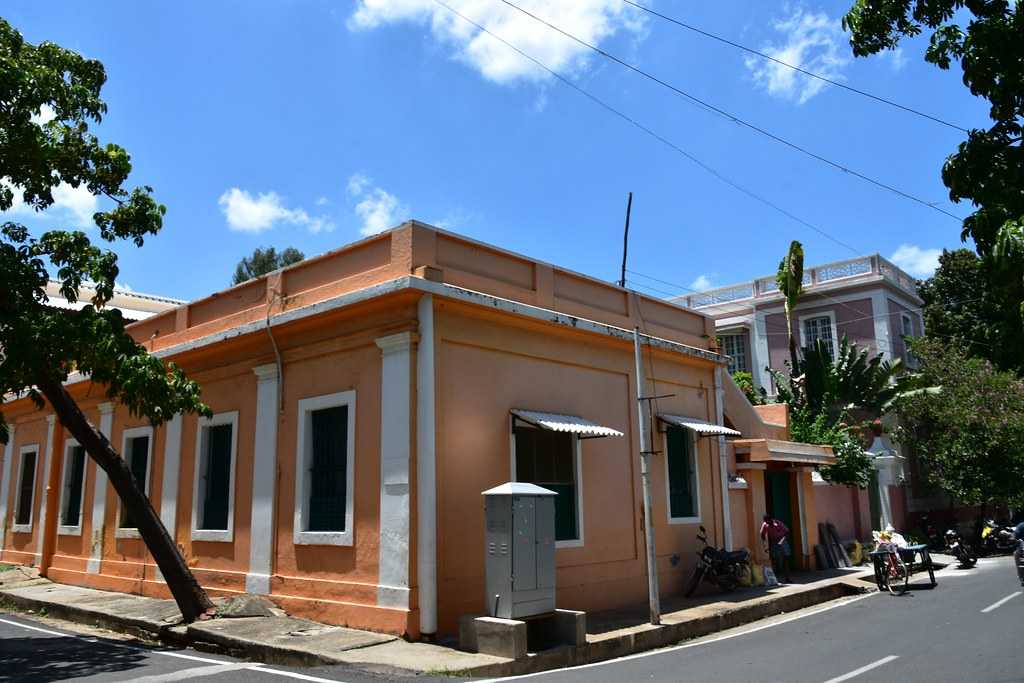 Known for its colonial streets and french surroundings, you deserve a tour across Pondicherry's French quarters. The quaint, classy and yellow-stoned buildings are a sight to behold. The vibrant avenues and boulevards are a must visit. The best experience to take a tour is to hire a cycle or a bike/scooter and ride through these narrow and picturesque lanes. They are worth wandering around, aimlessly.
Pondicherry Museum
, nestled in one of these French streets, is known for its collection of fine lost-wax bronzes from the period of the Chola Empire. History and art aficionados will love it.
Address: Easwaran Kovil Street, Canteen St, Puducherry
Timings: 9:00 AM to 6:30 PM
Entry Fee: INR 10 for adults, INR 5 for children.
Finish the Afternoon with a lavish meal at Cafe des Arts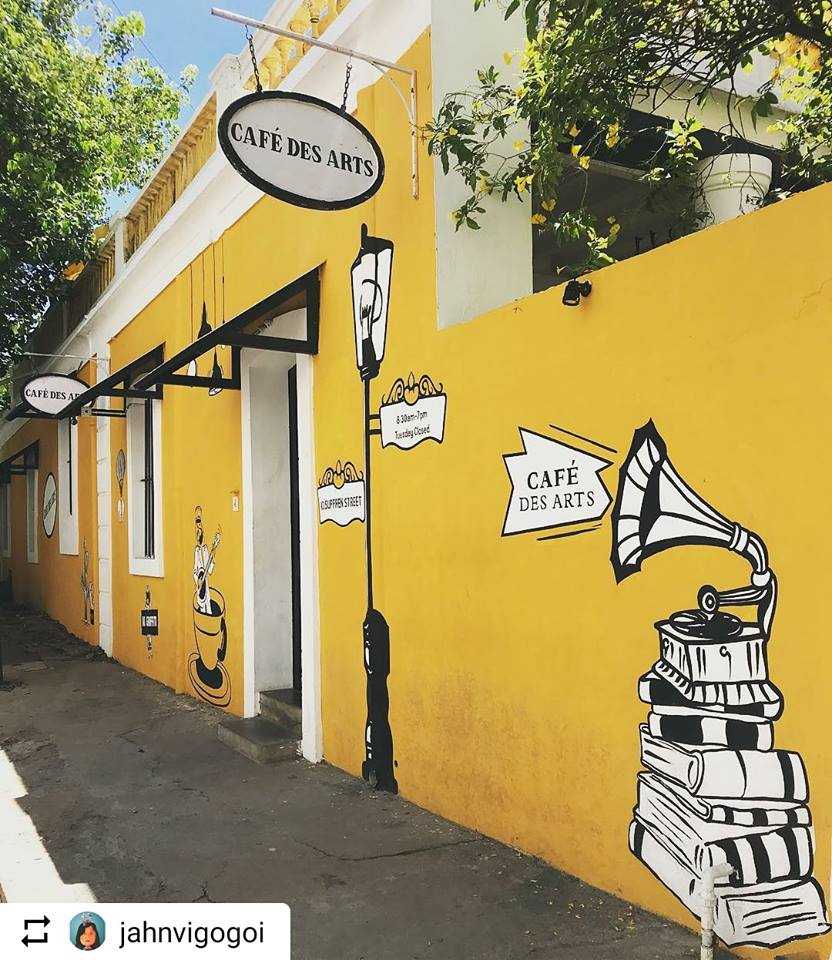 After traversing through the French colonies, a hearty French meal is a must. Cafe Des Arts serves you a lavish and luxurious French meal in it's the very artistic and bohemian environment. The cafe interiors are to fall for. You can't help but Instagram each nook and cranny of it with its charms.
Address: 10, Suffren St, White Town, Puducherry
Cost for Two: INR 800
Recommended Drinks and Dishes: waffles, crepes, sandwiches, croissants, omelets, masala chai
Evening:
Spend some quality time along the waves at Rock Beach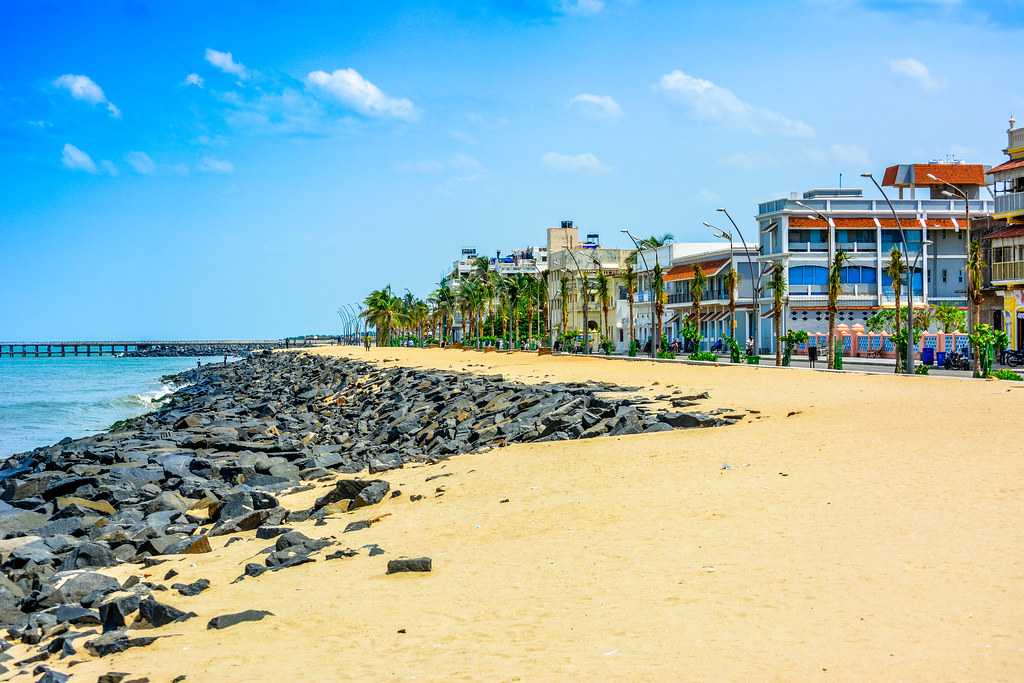 If
Mumbai
has its Marine drive to sit by the bay and enjoy the scenic sea, Pondicherry has the Rock beach. Sit along the rocky side and while away your time. It's a great place to sit by yourself, contemplate or just sit in peace. There's no one to nudge or interrupt you here. The crystal waters make for a charming sight.
End the day with a delicious dinner at Cafe Xtasi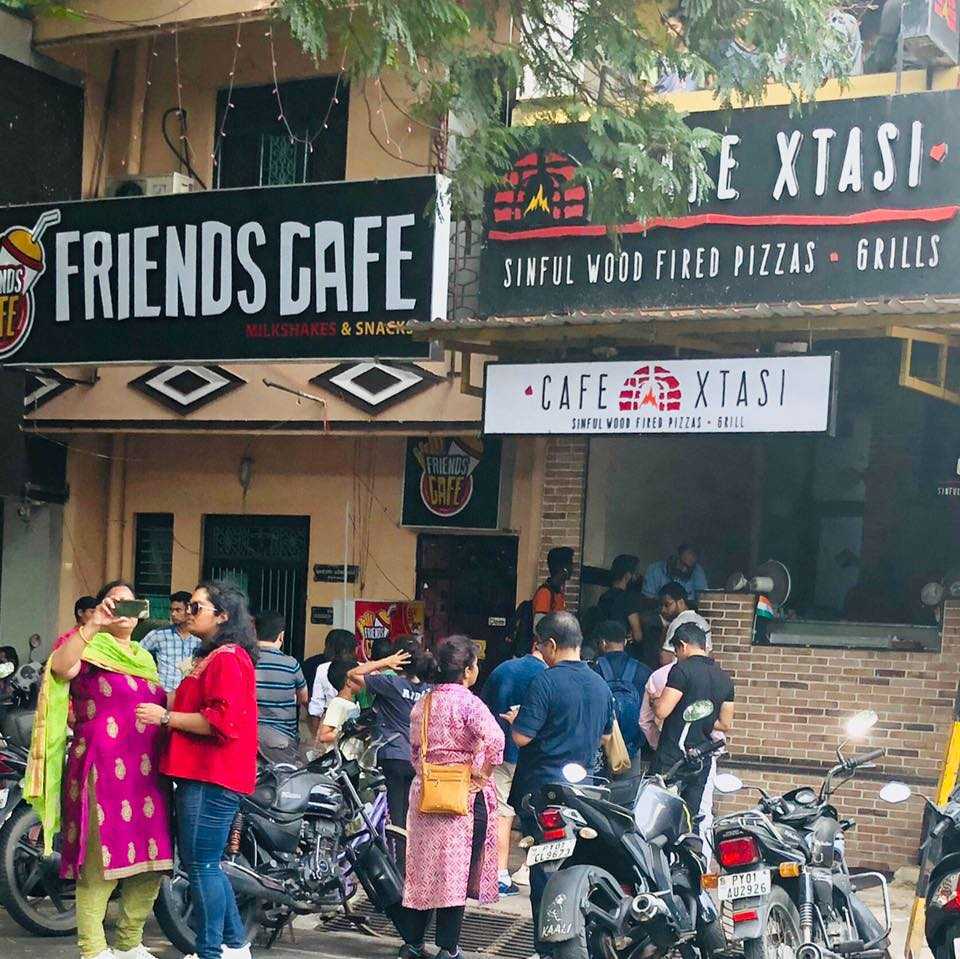 Xtasi is a crowded cafe, but it's worth standing in the crowd, waiting for your food because it is finger-licking good. It is a no-frills cafe, it's small but serves delicious food. It's pocket-friendly. People flock from nearby cities during the weekends to this cafe. Foreigners love this place. It has a very warm and fuzzy vibe. It is located in the heart of Pondy.
Address: 245, Mission St, Opposite VOC School, MG Road Area, Puducherry
Cost for Two: INR 900
Recommended Drinks and Dishes: Pizzas, Pasta, Chicken Nuggets, Burgers, Peri chicken, salad
Day 2
Morning:
Wake up Early only to laze around at the Serenity Beach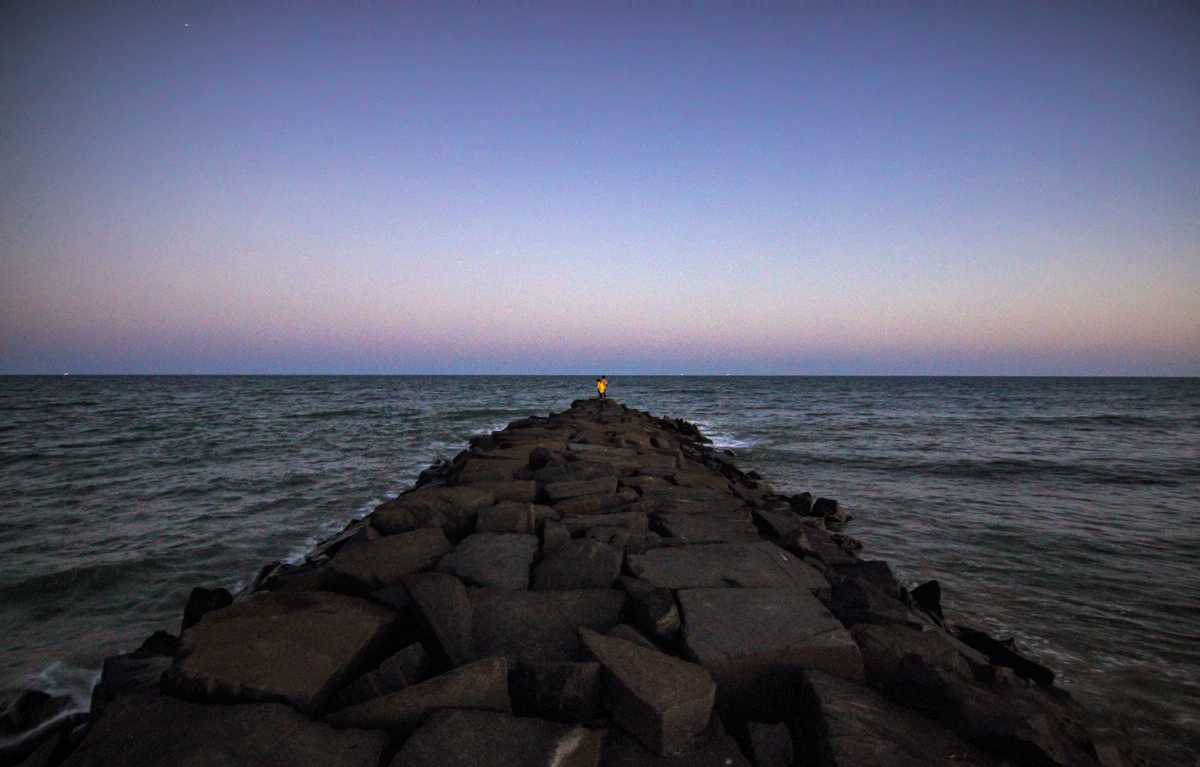 Repeat the beach visit, but this time at Serenity Beach. This beach has a lot of greenery to keep the beach cool. You can lie down on the beach, watch kids indulge in a somersault at the deck, take a view of the horizon, sun soak. Basically do what you please. The greenery, rocks, the blue waters make it a must-visit.
Eat A Hearty Meal at La Maison Rose (a similarly named restaurant exists in Paris) for some French vibes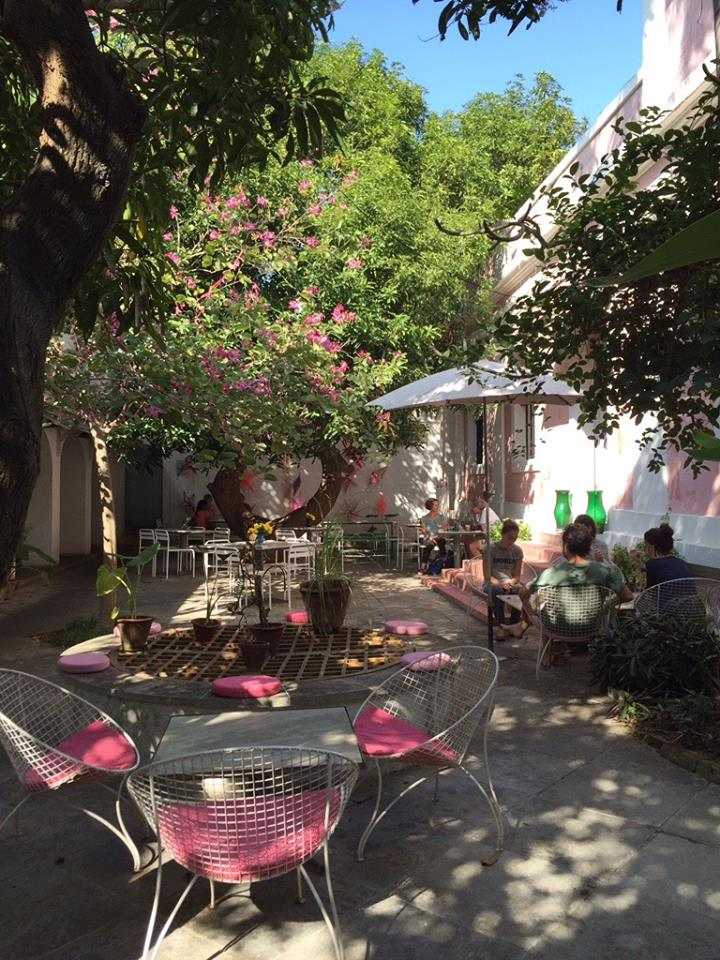 La Maison Rose is a famous French cafe in Paris - frequented by Picasso himself. Well, Pondicherry has a cafe with the same name too. You might not be in Paris, but the cafe gives you no less than a French vibe. You will hush at the sheer beauty of it. It's white, serene and romantic. This restaurant deserves a visit for its charm and french food.
Address: 8,La Maison Rose, 8 Romain Rolland Street, White Town, Puducherry
Cost for Two: INR 1000
Recommended Drinks and Dishes: Chicken breast with green taboulé & sweet lime relish
Afternoon:

Take your vehicle around to Auroville - Indulge in some sightseeing and drop by at the Aurobindo Ashram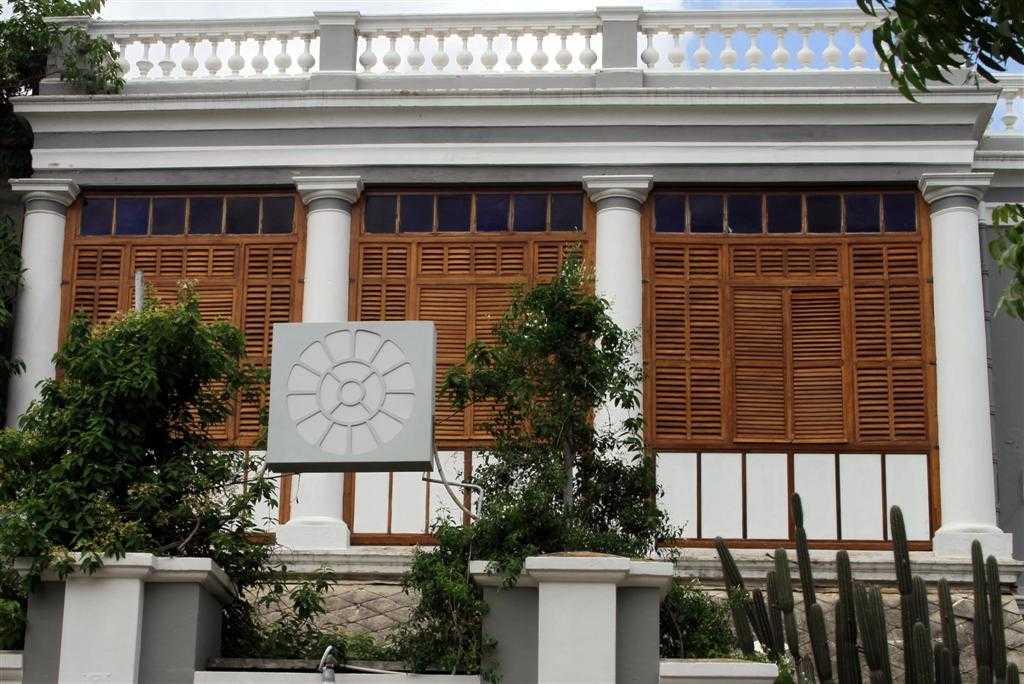 Auroville is an experimental township based on the vision of Sri Aurobindo. With the greenery and maintenance practiced here, you will love the surroundings. Aurobindo Ashram holds a spiritual community with a small community of devotees of Sri Aurobindo. The ashram is a quaint beauty with discipline and organization. Pay a visit to this old but serene ashram.
Address: Near Junction of Manakula Vinayagar No. 9 Marine Street, Manakula Vinayagar Koil St, Near the Junction of, Puducherry
No Entry Fee
While returning, enjoy some delicious pizzas at Tantos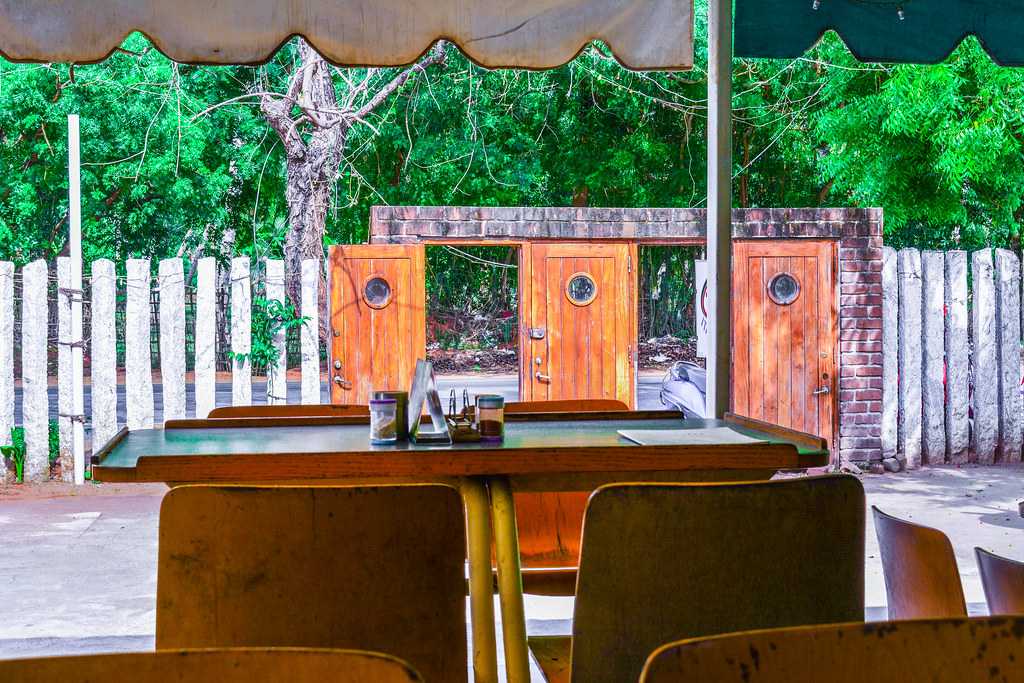 Did you know Pondy has some great pizza places? Well, this is one. Of course, a colonial town will have some unique pizzas to offer. Catch a comforting pizza meal at Tantos. It is located in Auroville and is not so far from the Ashram. It's a simple cafe but it has outdoor seating and a quirky but friendly environment. The variety of veg pizzas are to die for.
Address: Main Road, Auroville, Pondicherry 605101
Cost for two: INR 1000
Recommended Drinks and Dishes: pepperoni pizza, salad, chocolate cake, tiramisu, Panna Cotta
Evening:
Participate in some amazing water activities such as boat rides or scuba diving held by Temple Adventures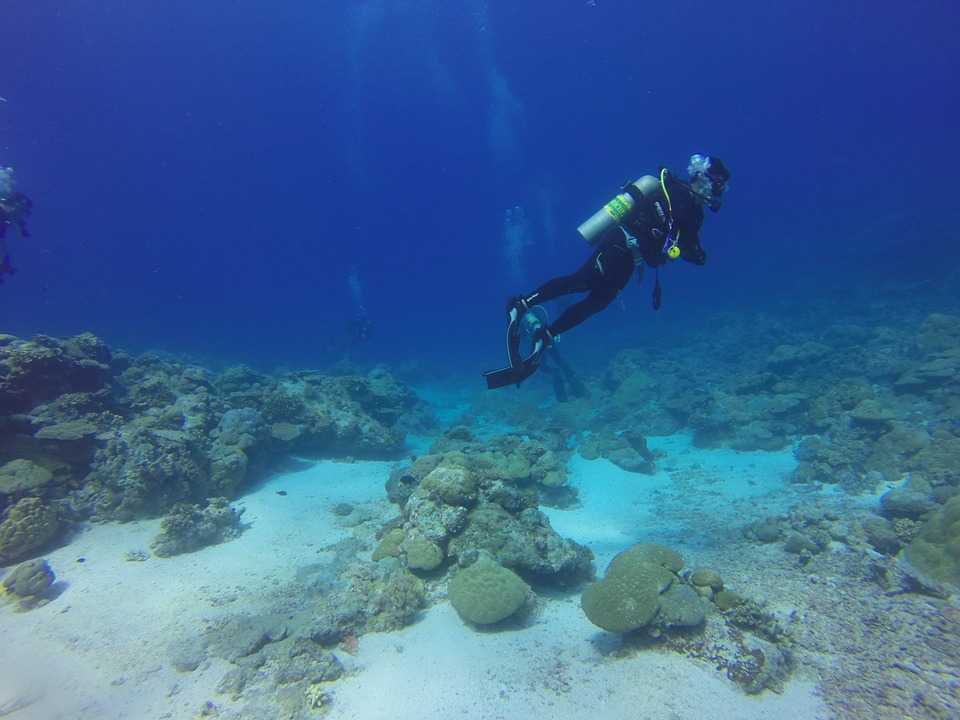 When in a beach state, missing out on water sports will be a sin. Indulge in water sports like scuba diving and a thrilling boat ride. Temple Adventures is one of the most renowned scuba diving instructors in Pondy. You'll have the time of your life after the dive. It's worth the adrenaline.
Address: 9 Archbishop Gandhi Street 1st Road Opposite Indira Gandhi, Colas Nagar, Puducherry
Scuba Diving Cost: INR 7,900 per head
End your trip with a final dinner at Villa Shanti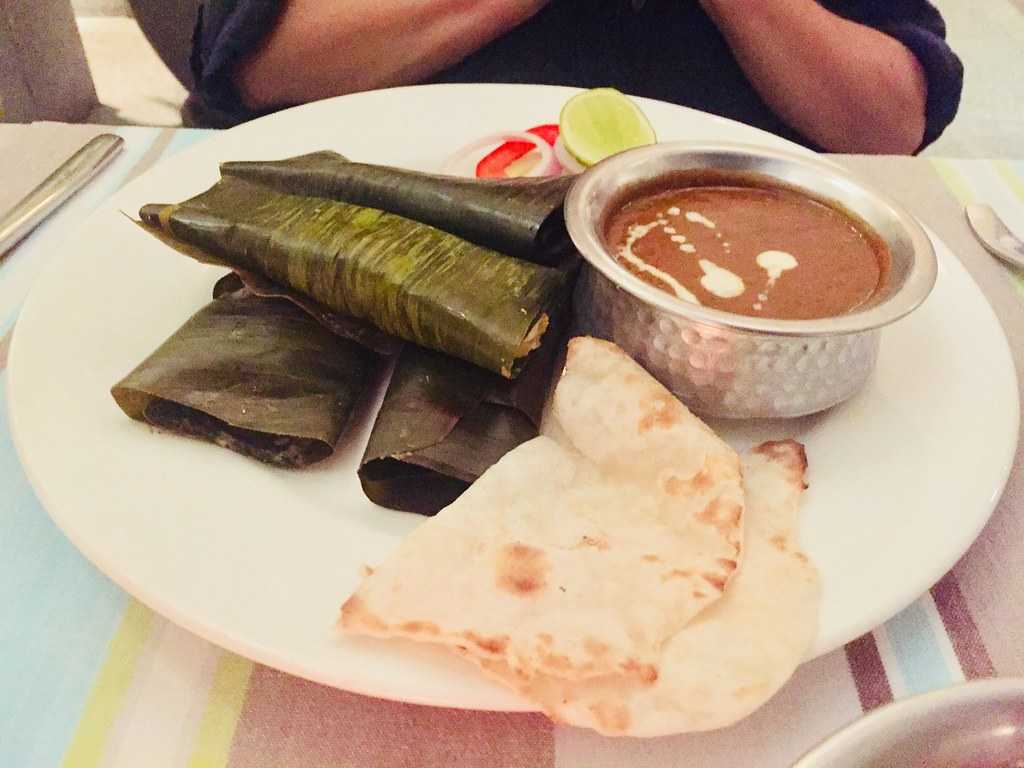 This restaurant is an underrated gem of the town. It has a luxurious ambience, courteous staff, and amazing food. It will never disappoint you. The place has some great seafood and makes for a perfect dinner spot with some drinks and music. It will make sure that your last meal is memorable in Pondicherry.
Address: 14 rue, Suffren St, White Town, Puducherry
Cost for Two: INR 1,500
Recommended Drinks and Dishes: Pasta, Cocktails, Sale, fish, Spaghetti, Wine, Seafood
So if time crunch is preventing you to plan your trip to Pondicherry, then don't bother now. This itinerary almost includes the major attractions and has you covered well to enjoy your two-days stay to the fullest.
Would you like to add or replace any other major attraction to this list? Let us know in the comments below.