1. Water Slides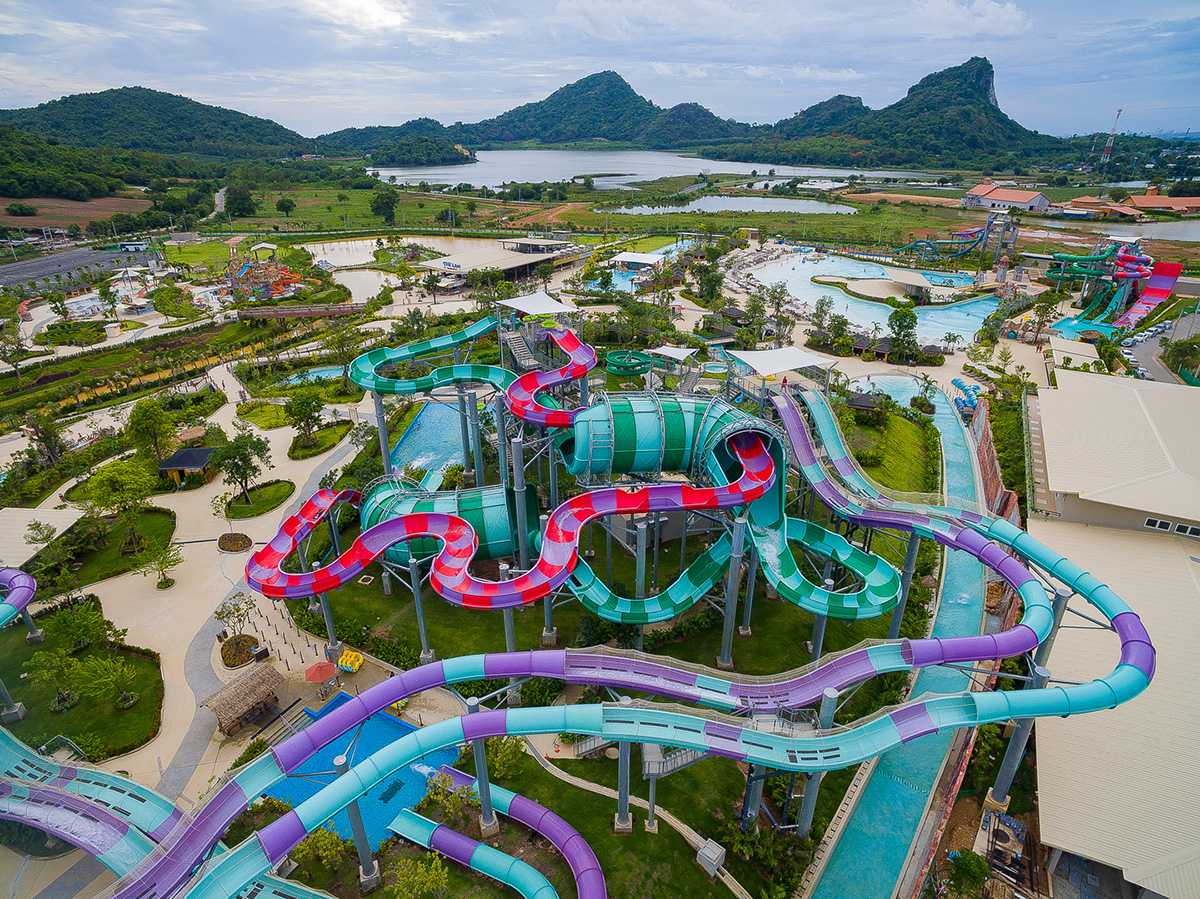 There are several water slides as well as thrilling rides offered at the Park. The water for the activities are sourced from its own well and happens to be crystal clear and unadulterated, making it safe for drinking as well. Families enjoy Aqua Play and Aqua Splash, river slides and spiral rides in the water. Experiencing a raft ride is sure to provide a rush of adrenaline, ensuring fun for the entire group. Visitors hoping to experience more thrills are not disappointed by the mat rider, serpentine, python and free fall via the slides either.
2. Water Attractions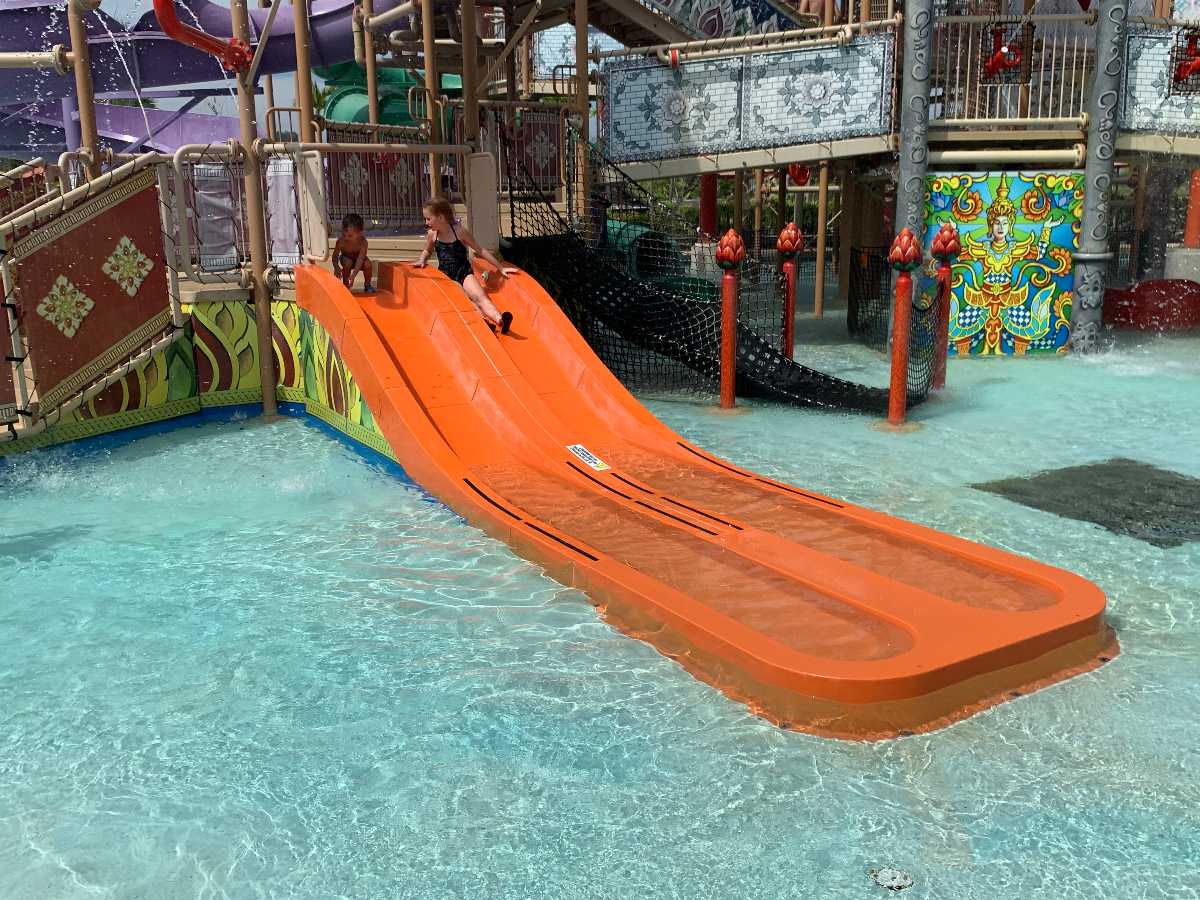 There are multiple water-based activities at the park apart from sliding through the water. The ones hoping for a respite from their busy lives find it best to opt for floating down the lazy river and swim in the relaxing pool. Merely sitting in the water while sipping on a refreshing drink, doing nothing provides a unique experience for individuals aspiring for some calm time! The double wave pool is fantastic too, where the tourists get to battle the waves while trying to cross the water in an inflated tube. Many of the adults practice their volleyball skills in the pool and relax within the Jacuzzi bubbles here.
3. Land Activities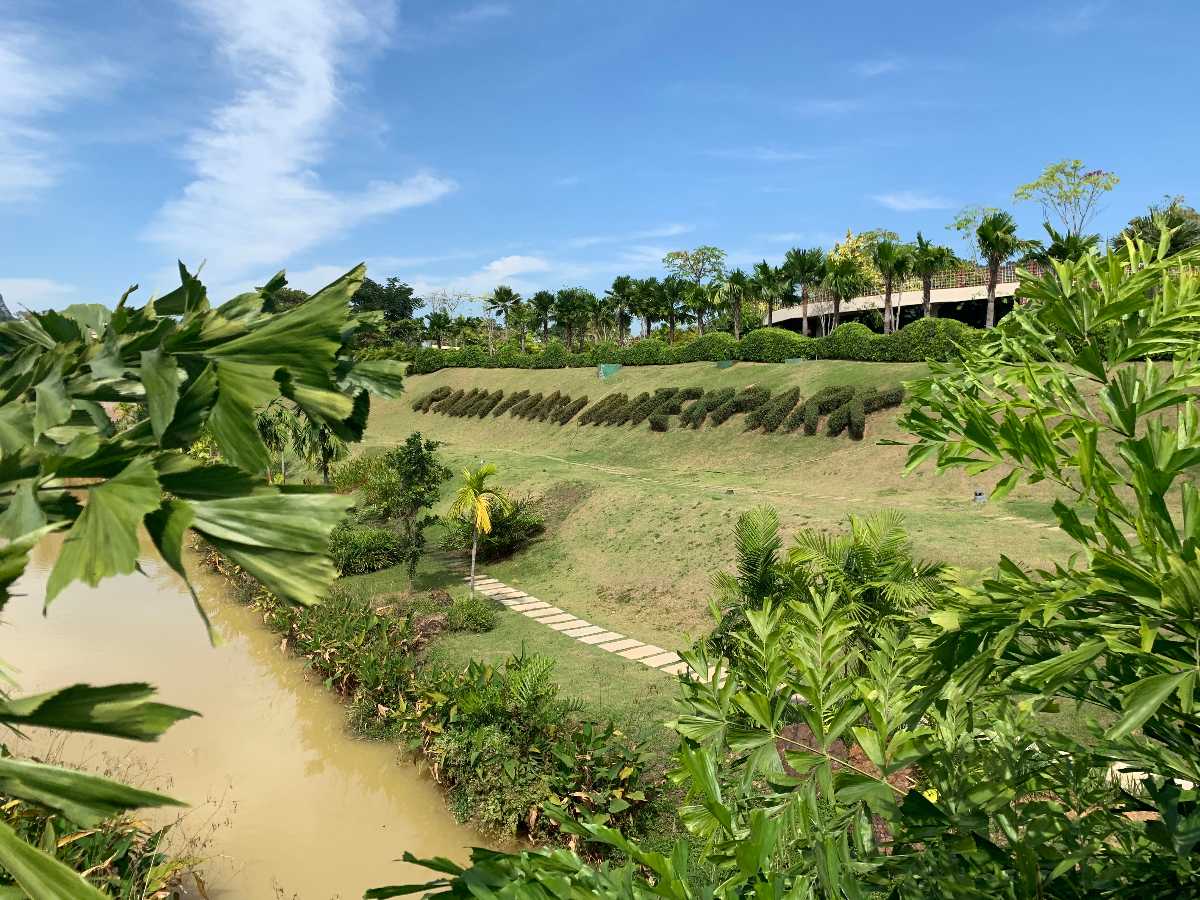 The Park does offer several activities that take place on the hard ground as well. Tourists can witness ancient sculptures on their walk by the riverside amidst the fruit trees, spices and local herbs that grow in abundance here. Kids are generally excited to go into the R shaped green maze in the park by traversing the paths in between. The thrill of finding the way out of the maze makes it one of the most popular activities on dry land. Boys take some time out for sand football and volleyball without the fear of becoming dirty and mud-caked as the sand is sourced and from the nearby island before allowing the visitors into the arena.