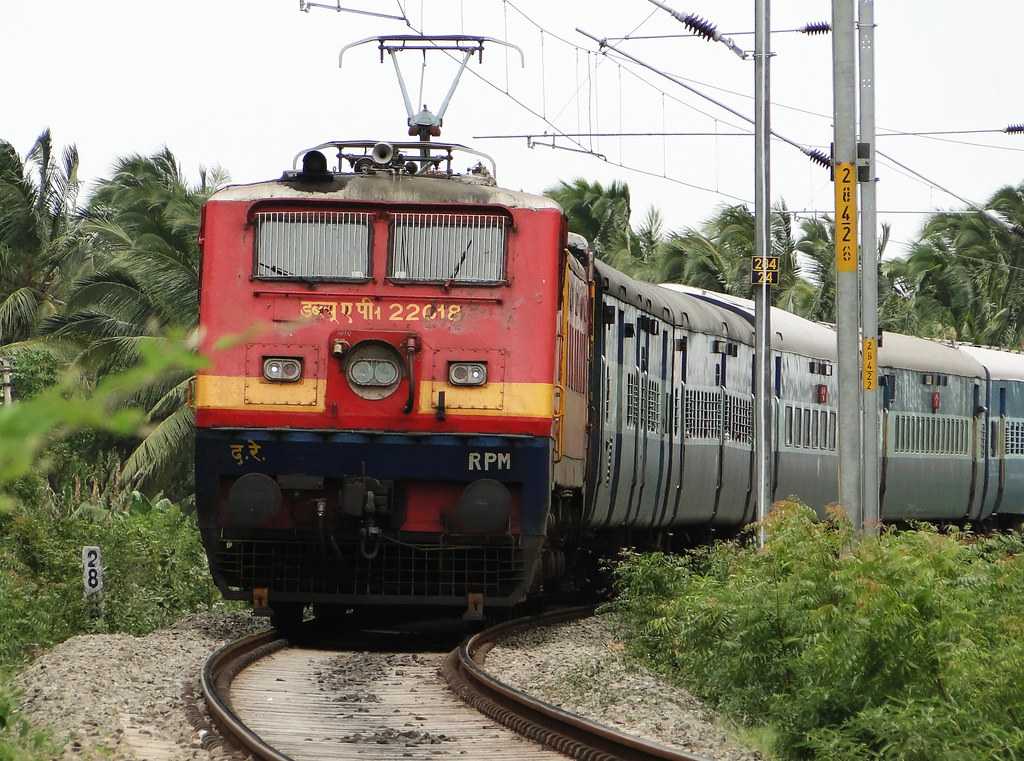 Kanyakumari is a short distance from Bangalore and is well connected by a series of trains from Bangalore. The train journey from Bangalore to Kanyakumari is exceptionally scenic with lush greenery, several tunnels and bridges peppering the Bangalore - Kanyakumari route, offering numerous photography moments.
Available Train Options
A. Option 1 (Direct Train)
1. Train name: Kanyakumari Express (16526)
Departure from: Bangalore City Junction (SBC) at 08.00 PM
Arrival at: Kanyakumari (CAPE) at 3.20 PM (day 2)
Duration: 19 hr 20 min
Running Days : All Days
Fare:
Sleeper - INR 445
AC 3 Tier - INR 1200
AC 2 Tier - INR 1740
AC 1 Tier - INR 2960
Tip:
Although Kanyakumari Express is a daily train, tickets can be hard to get especially during the holiday season and monsoons when Kanyakumari is at the peak of its beauty. So, book your tickets well in advance to get reservations.
B. Option 2 (Connecting Train)
1. Train Name: KCVL Humsafar (16320)
Departs from Krishnarajapuram Railway Station (KJM)
Arrival at Kollam Junction (QLN)
Departure Timing: 7:13 PM
Arrival Timing: 7:28 AM (day2)
Duration: 12 hrs 15 min
Fare:
AC 3 Tier - INR 1110
Buffer of 1 hr 27 mins
2. Train Name: Kanyakumari Express (16381)


Departs from Kollam Junction (QLM)
Arrives at Kanyakumari (CAPE)
Departure timing: 8:55 AM
Arrival Timing: 12.35 PM
Duration: 3hr 40min
Fare:
Sleeper - INR 140
AC 3 Tier - INR 485
AC 2 Tier - INR 690