Women travellers have been breaking records and stereotypes lately. Amrutha Kashinath and Shubra Acharya, the two women bikers have toured from Kanyakumari to Leh in just five days. They have accomplished the fastest North to South tour in the country. Another feather to their cap - they have been registered in the Limca Book of Records for this milestone achievement.
The two had not limited their time frame. It was only when they completed the journey did they realise that that they covered their journey in under 130 hours.
Route: Kanyakumari- Central India, passing destinations like Hyderabad, Nagpur, Jhansi, Agra, Delhi and Manali- Leh
A Travel Concern for Women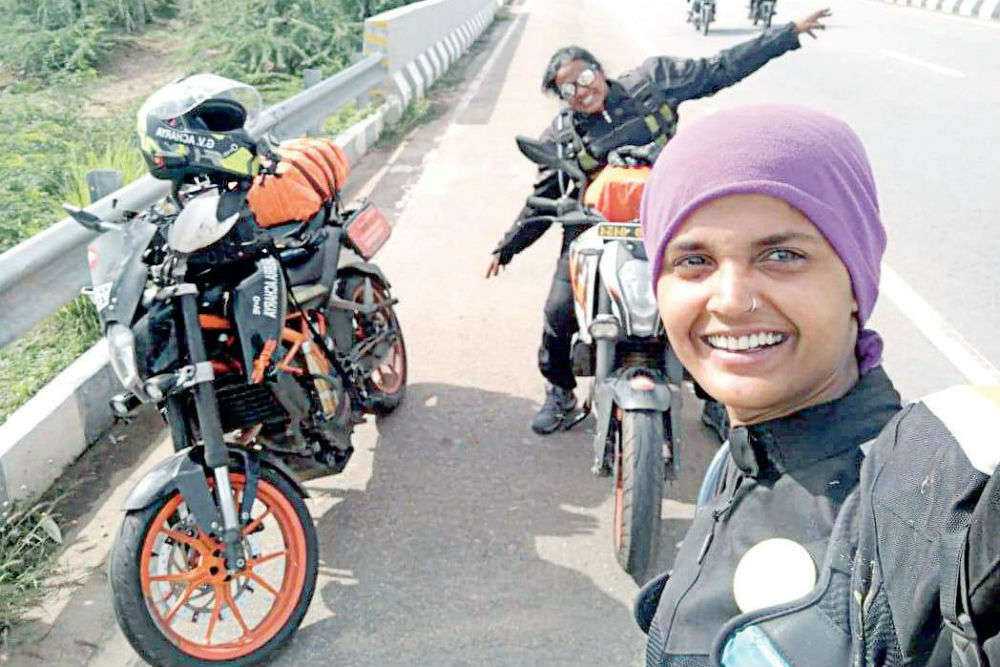 The women expressed their concerns regarding women hesitating to undertake travel adventures due to safety concerns. ''Girls keep asking us if it is safe to travel in India,'' said Shubra. She added ''I have been on several bike trips myself. Recently, I went on a 60-day long ride to Bhutan. People had advised me against going there, but when I actually visited the place, it changed the perception completely. I met such wonderful people there."
"All you need to do is use your common sense and take the right decisions. It is essential to do basic research on your place of a visit, before heading out. You can be adventurous, but you need not push yourself too far to explore a place that you have no idea about," said Shubra.
Amrutha said, ''Travel makes you a lot less judgemental. It frees you of assumptions and breaks a lot of myths. The more you travel, the more you get to know about the different kinds of people, their food and diverse culture.''
Their Travel Testimony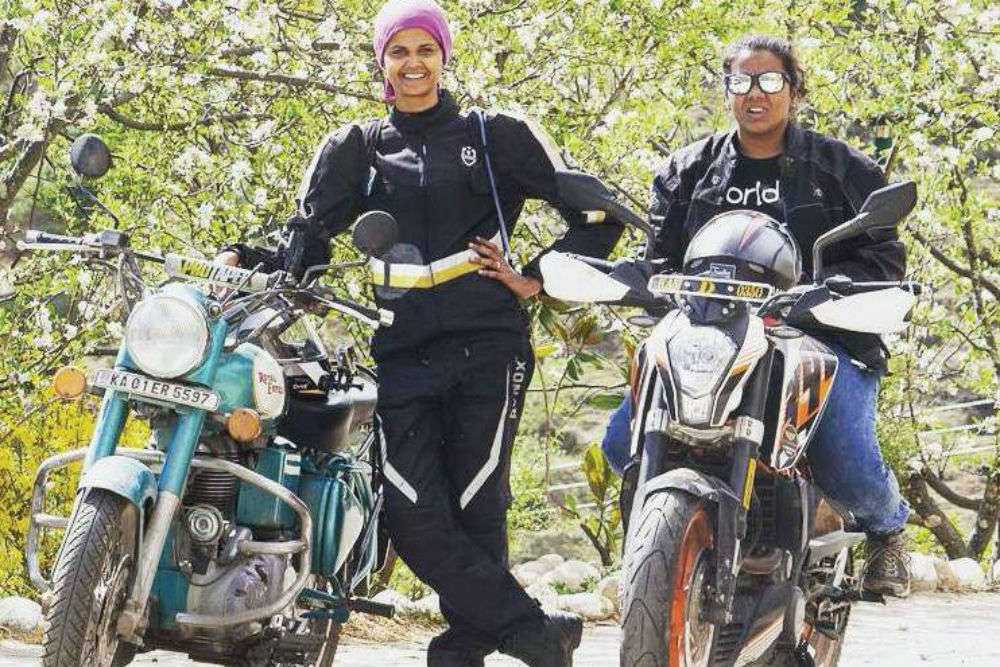 The two have been frequent travellers and have embarked upon several journeys together.
''We share a pretty good equation, which becomes important while motorcycling. We have done a lot of trips together."
The most challenging experience was balancing a minimum of 5 hours of sleep during their road trip, which was to be maintained, irrespective of their schedule, Tanglangla Pass in Ladakh is the most challenging stretch. They effectively pulled that off too!
Their travel was completely sponsored. They said: ''We were very specific about choosing the right sponsor. Seventy per cent of the workforce at Phalada constitutes of women, which suited our larger motive behind the trip. The company has also put us under a nutritionist who has been monitoring our diet, along with the required medication, for the last three months. We are also undertaking fitness training and our bodies, by now, have gotten used to the regime,''
The fearless women have set an example for all the travel aspiring women of India sending out some major motivation to all travellers. Do women inspire you? Did these two women make you think differently? Let us know in the comments below!