1. Bangalore to Coorg by Car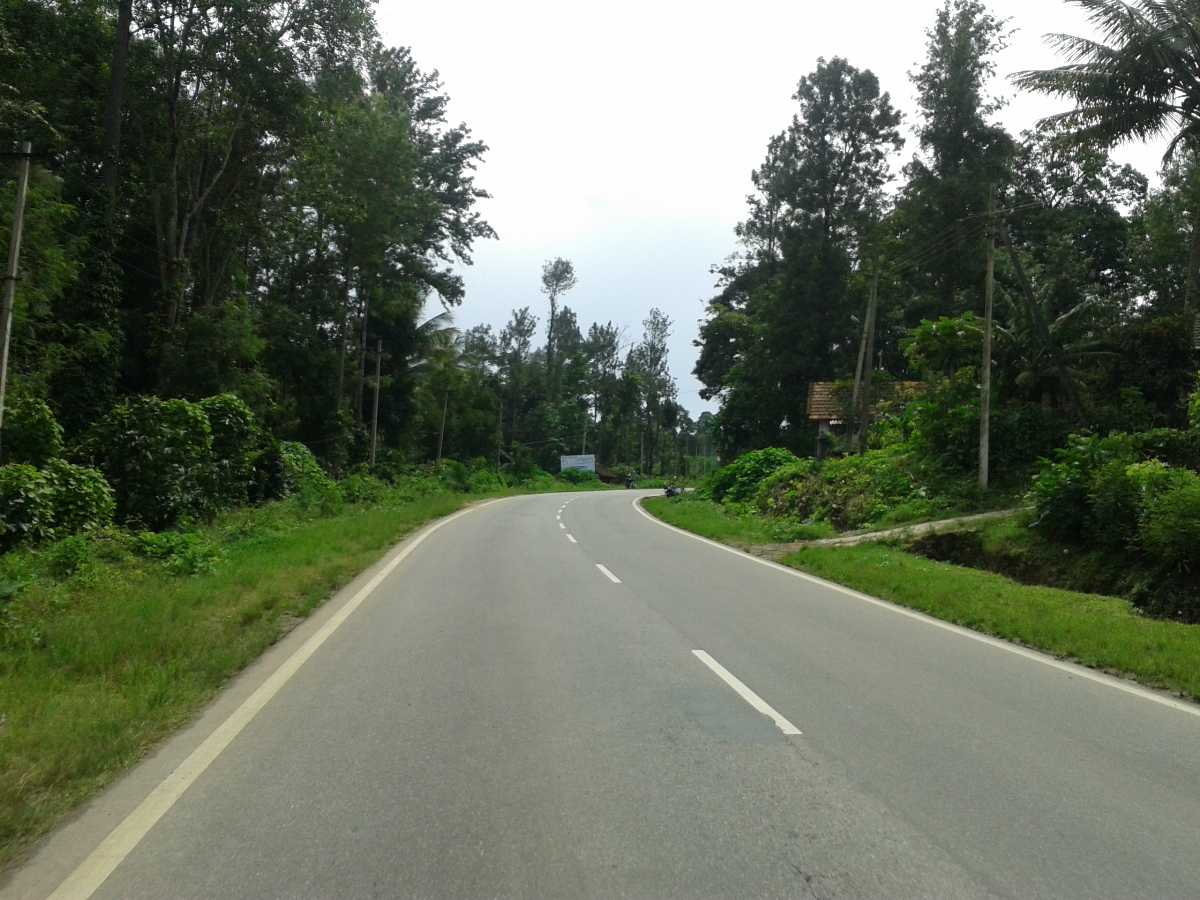 Due to the unavailability of a direct train route between Bangalore and Coorg, commuting via road is the most convenient option for a traveller. Typically, the drive takes no more than 6 hours and is an economical way of commute, costing approximately INR 3000 (one way) but can vary depending on the vehicle and number of passengers. You can choose to do it through cab operators, such as Ola, Meru or Taxi for sure via their outstation services. Apart from these, there are local cab operators, some famous ones being Bharat International Travels, Akbar travels KSTDC etc.
The routes which can be taken are

Route 1: The Kushalnagar Route (via Mysore-Madikeri Highway)
275 kilometres in approximately 6 hours. From Bangalore to Ramanagara to Mandya to Kushalnagar to Madikeri and to Coorg.
Route 2: The Channarayapatna Route (Via NH 48)
Distance of approximately 330 kilometres will be covered within 7 hours. From Bangalore to Channarayapatna to Hassan to Sakleshpur and to Coorg.
Route 3: The Nagarhole Route (Via NH 275)
Distance of roughly 300 kilometres can be covered within 7 hours. From Bangalore to Ramanagara to Mandya to Nagarhole to Gonikoppal and to Coorg.
Road Conditions
Route 1 is the most preferred route in terms of minimising the duration of the journey. Route 2 and route 3 are both national highways and are akin. In totality, the roads to commute to Coorg are generally well maintained and are relatively light in terms of vehicular traffic. Diversions see the roads meandre into village areas which have narrow roads with potholes and speed bumps. Try avoiding such detours as you may encounter congested roads.
Eating Options on the Way

During the journey, there are various coffee outlets at Ramanagara and Maddur, where you can stop to refresh yourself from the monotony of the drive. A plausible tourist destination which you may want to visit is at Srirangapatna, which is about 3 hours into the journey. Restaurants like the 'Cafe County' and others at Hunsur are popular pitstops for travellers. One should keep in mind that from Hunsur, restaurants are few and far between; your stops should be planned accordingly.
2. Bangalore to Coorg via Mysore - By Train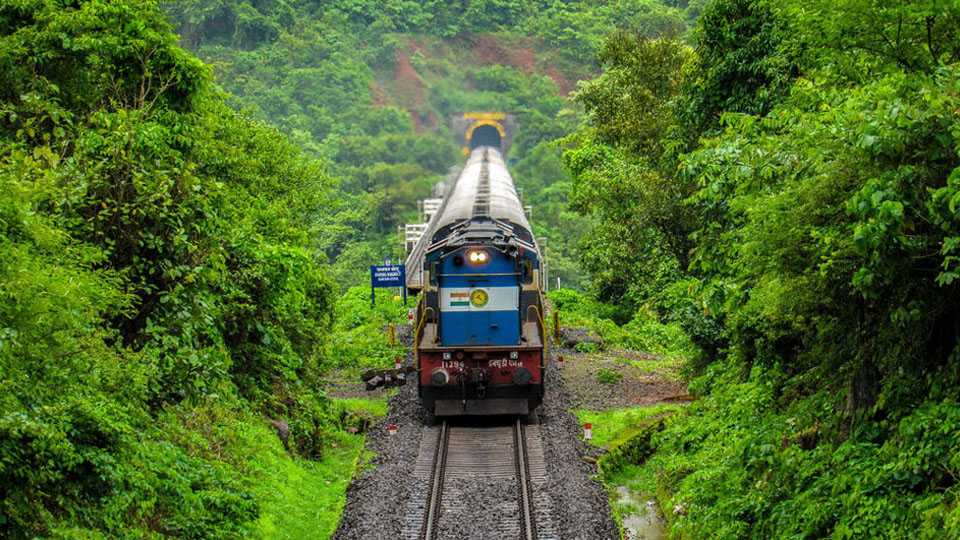 Since Coorg itself does not have a railway station, one must travel to the nearest station of Mysore which is about a 100 kilometres away from Coorg, the journey spanning for approximately 3 hours. Therefore, once you are at Mysore, you will have to book yourself a taxi or a bus to commute to Coorg.
Available Train Options
1. Train Name - Tippu Express (12614)
Boarding Station - Bangalore City Junction
Deboarding Station - Mysore Junction
Timing: Departure - 3:00 PM
Arrival- 5:30 PM
Duration: 02:30 hours
2. Train Name - Kannur Express (16517)
Boarding Station - Yesvantpur Junction
Deboarding Station - Mysore Junction
Departure - 8:35 PM
Arrival- 5:30 PM
Duration: 02:45 hours
3. Train Name - Karwar Express (16523)
Borading Station - Yesvantpur Junction
Deboarding Station - Mysore Junction
Departure - 8:20 PM
Arrival - 11:30 PM
Duration - 03:10 hours
Local Transport from Mysore to Coorg
The distance of 120 kilometres between Mysore and Coorg can be commuted via route NH275, taking about 2-3 hours subject to traffic congestion.
3. Bangalore to Coorg by Bus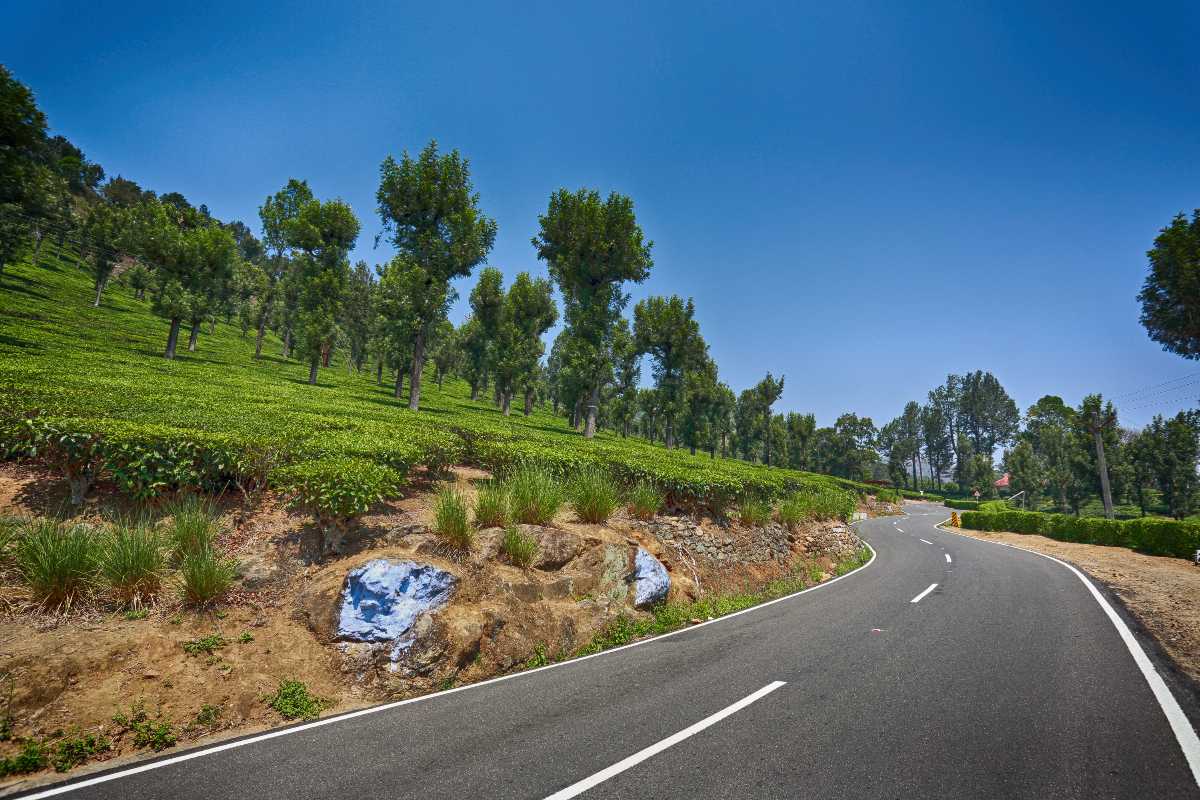 Covering the total road distance within a period of 6 hours, the Karnataka State Road Transport Corporation (KSRTC) have direct buses operating on this route. One can board the bus in Bangalore from the Kempegowda Bus Station; the passengers eventually having to de-board the bus at the KSRTC Bus Station, Madikeri. There are many seating options available to passengers, ranging from AC Semi-sleeper, AC Sleeper and Non AC Sleeper.

The popular bus operators are Ashwini Tours And Travels, Green Line Travels And Holidays, Gowri Shankar travels, Poornima Tours and SRS Travels. In addition to these, there are numerous private buses that you can opt for according to your convenience with fares ranging between INR 300 and 700. The first bus to depart from Bangalore to Coorg is the one at 7 AM and the last one at 23:00.

Tips
Book in advance if planning to go during the weekends as the tickets may run out. There are usually long queues at ticket counters, so online booking is preferable.
Bangalore to Coorg By Bus
5h 30m