1.
An Old Uncle with a coffee cup
- This mural is present outside the OldTown White Coffee cafe as the murals were made to celebrate the history and heritage of this cafe.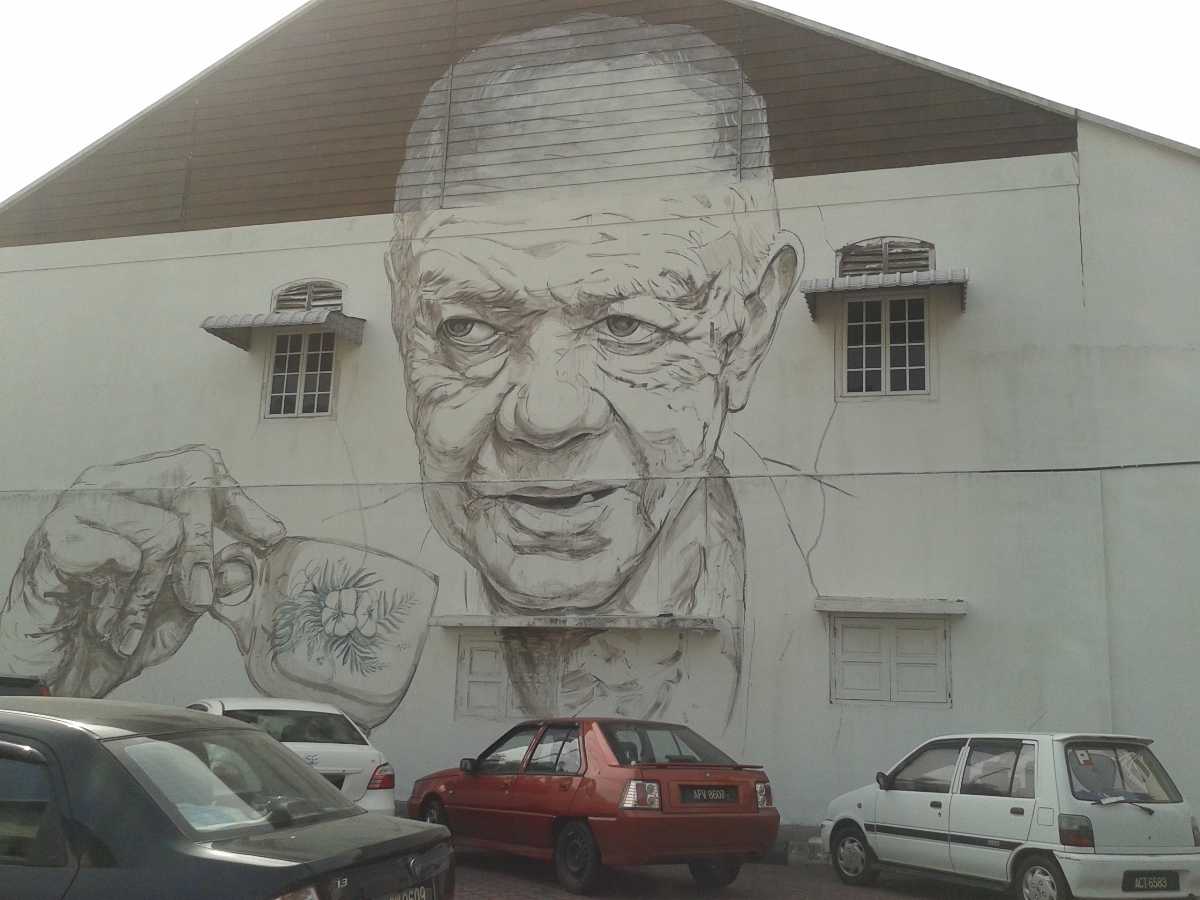 2.
A Paper Plane
- This mural is present near the OldTown White Coffee cafe for which the visitors will have to look in the direction of the sky.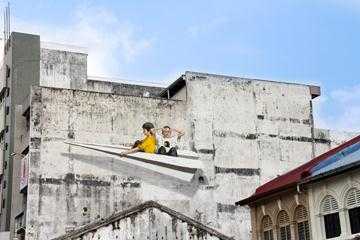 3.
Kopi-O
- Kopi-O translates to black coffee in Hokkien. There are 5 packets of coffee hanging on a wall which perfectly blend with the background and make for an amazing backdrop for pictures.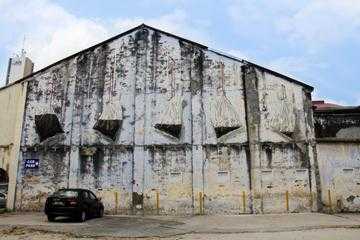 4.
A Yellow Hummingbird
- This is a beautiful giant Hummingbird which can be found very close to the Kopi-O mural in the close by car park.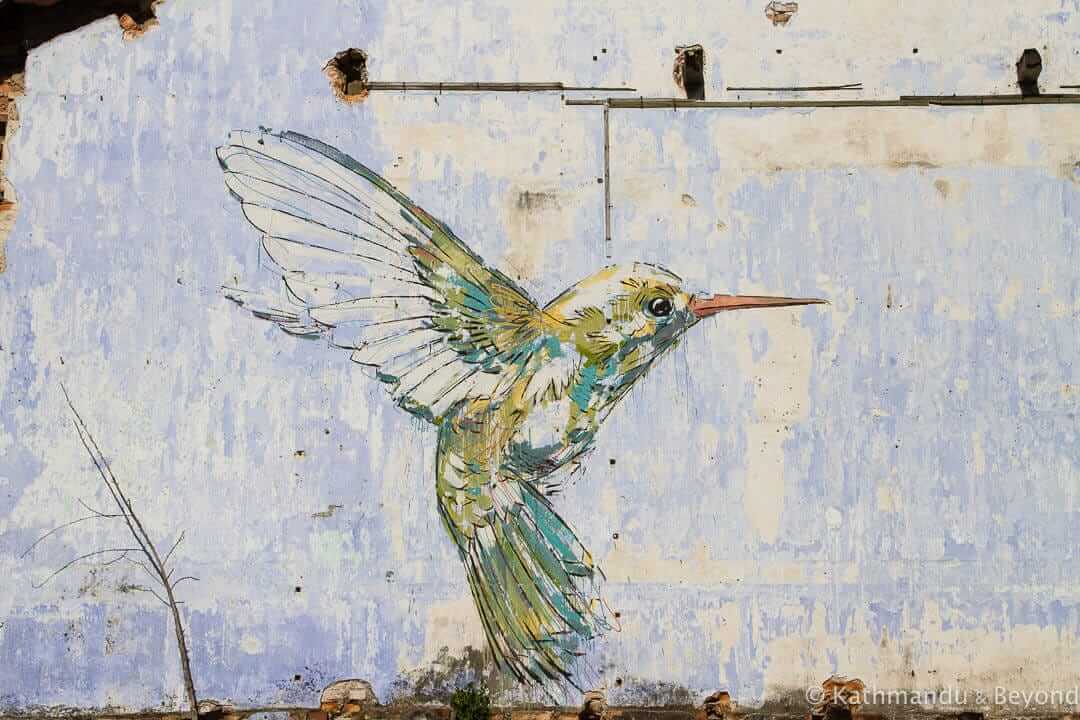 5.
Evolution
- The mural is a presentation of the tin mining industry which made Ipoh flourish for about 100 years. It is a Chinese style painting and the visitors can also visit the Han Chin Pet Soo Museum just behind the mural which depicts tin mining.
6.
Trishaw
- This mural consists of an actual trishaw which has been cemented to the wall and represents a man collecting recyclable items like tins and cartons on the trishaw. It puts forward an actual practice in Asia where men collect recyclable items to be sold for money.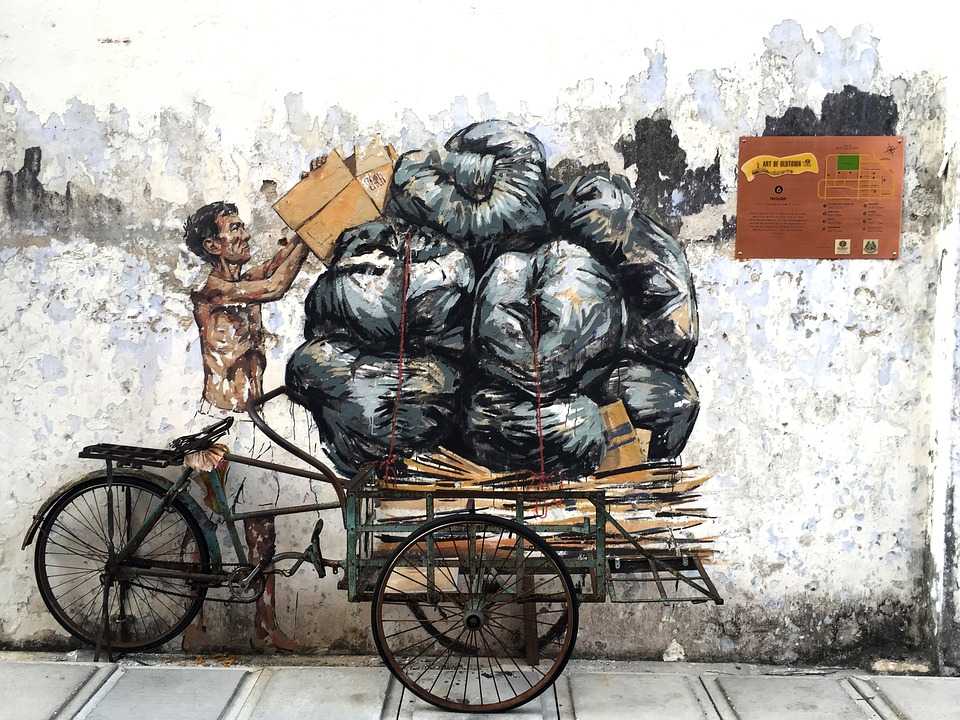 7.
A Girl
- The girl is shown standing on plastic chairs and some thick books so that she can reach the cage in which there are birds.