Western Market:
The Western Market is an Edwardian-style structure and one of the oldest surviving market buildings that exude a colonial charm. The huge red structure with vaulted ceiling stands erected on the Chinese street and teleport visitors to the bygone era.
Graham Street:
The bustling Graham Street boasts the oldest operating street market in the city. It is in service for more than 200 years and offers buyers with fresh fruits, vegetables, meat and seafood. Scour the busy market and fall in love with the true essence of Hong Kong.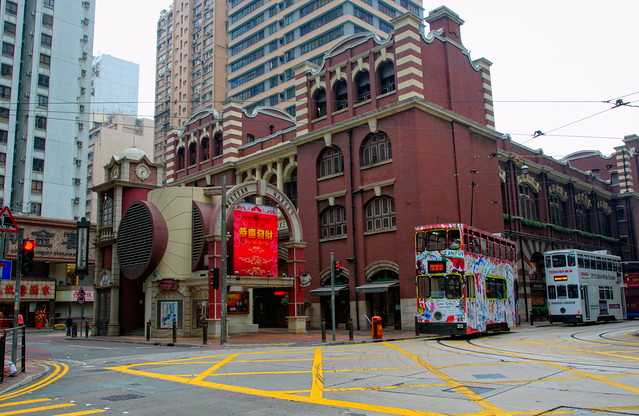 Ko Shing Street:
Popularly known as the medicine street, this area is packed with ancient Chinese medicine shops. This street is the centrepiece of the herbal medicine trade that is flourishing in Hong Kong. Medicine Street is the hotspot for different tonics and herbal remedies. Meandering through the alleys will expose you to the rich history of the country.
Antique Street:
If you have a thing for jewellery, carvings, pottery and ornaments, scouring the markets in Antique Street are a must. The streets are dotted with pretty shops that look unique yet inviting.
Upper Lascar Row:
There is no better place on the Earth for antique shopping other than Upper Lascar Row. If you have ample time, you can discover plenty of hidden gems. Delicate porcelain, inexpensive jewellery, ornaments everything can be found here. It is also a great place to buy Taoist memorabilia and take them home.
Dried Seafood Street:
Bonham Strand and Wing Lok Street are filled with food stalls selling rare, dried seafood. This is a great place to get a deeper insight into Chinese culture and eating habits. The streets are crowded during Chinese New Year when every household is gearing up for the festivity. The shops are mostly closed on Sundays and public holidays.
Hollywood Road:
This is the heart of the antique trade in the city. The winding streets are lined with dozens of stores that sell everything, from memorabilia to period furniture, pottery, ornaments and so on. The products are dirt cheap and it is a great place to pick up souvenirs.