The Nhat Tan Bridge over the Red River is the first multi-span cable-stayed bridge in Vietnam. It connects the Hanoi city center to the Noi Bai International Airport reducing the travel time between the two. The bridge was constructed in a unique architectural form with five pylons and stay cables, primararily to ensure navigation of the river.
Nhat Tan Bridge is a splendid bridge, connecting the centre of Hanoi to Noi Bai International Airport. It is one of the longest bridges in Southeast Asia with a total length of 3,755 meters. This bridge is also known as the Vietnam - Japan Friendship Bridge as this bridge was built by Japan International Cooperation Agency and symbolizes the friendship between the two countries. The magnificent bridge consists of five towers that signify the five ancient gates of Hanoi.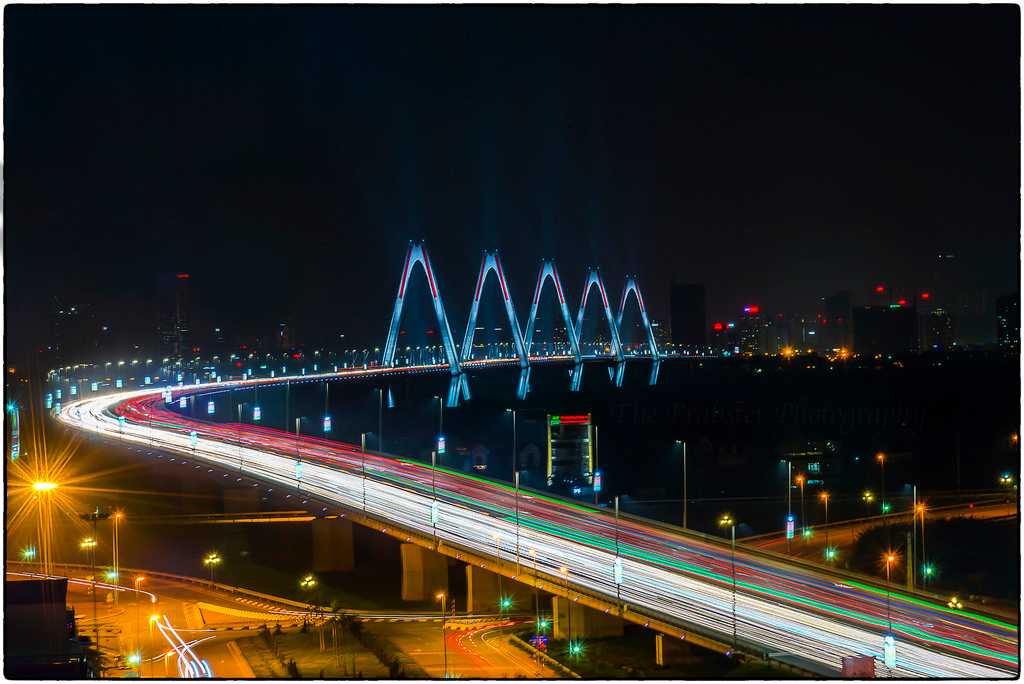 During the night, the Nhat Tan Bridge looks spellbinding and mesmerizing illuminated with 16.7 million colourful lights. A drive on this prolific bridge, especially during the night, will be a delightful experience. The Nhat Tan Bridge will not only provide panoramic views of the whole place, but also make you feel as if you have entered a world of vivid colours.

How to Reach Nhat Tan Bridge
Nhat Tan Bridge in located in the centre of Hanoi and can easily be reached by hiring a taxi from any part of the city. It connects the city to the Noi Bai International Airport.

Nhat Tan Bridge is a beautiful example of modern architecture in Hanoi. Make sure to drive on this bridge, to experience the beautiful views that it provides and also enjoy a smooth ride on one of the most beautiful bridges in the world.