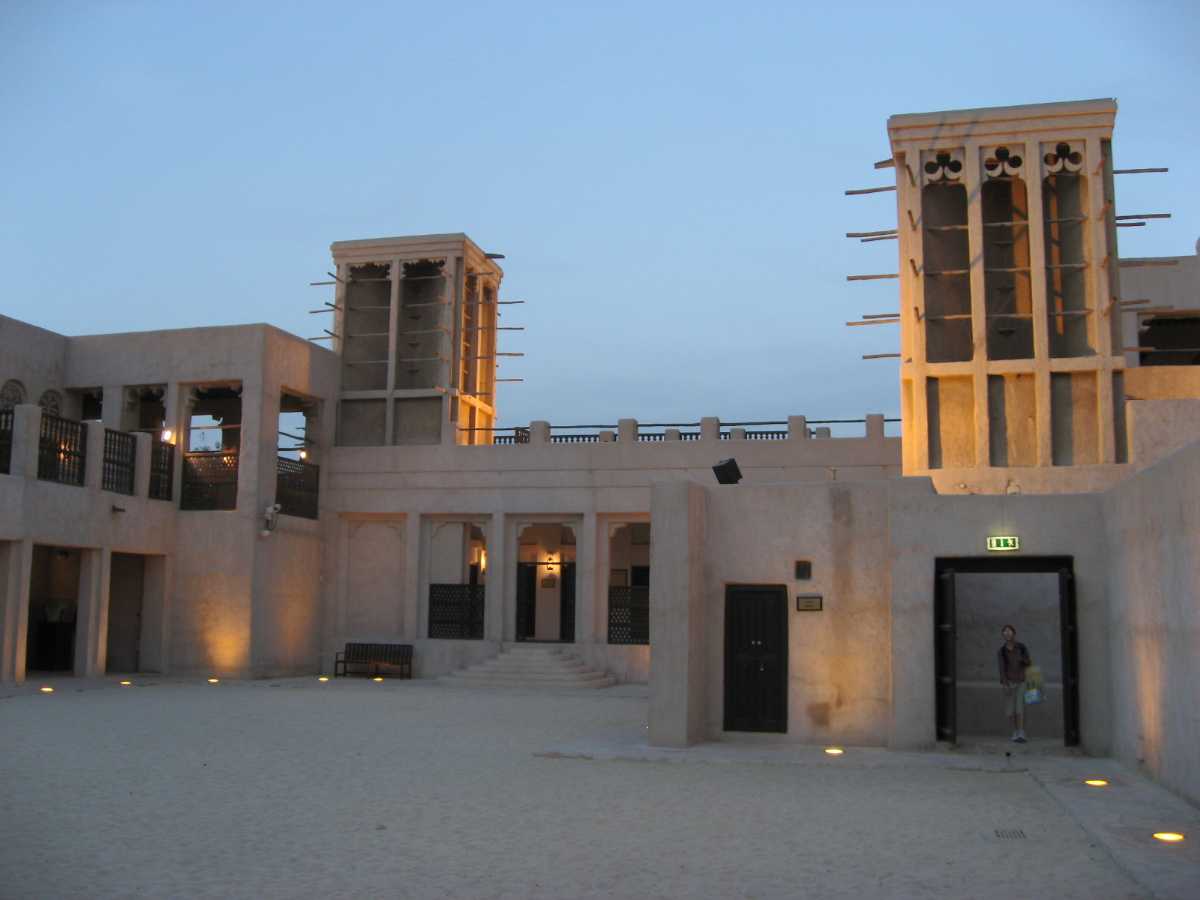 It is one of the oldest buildings that let you discover Dubai from the roots. The museum enables you to explore fascinating old photographs, ancient artefacts and dwell deep into the history of the house and the ruling family. The different rooms give you a glimpse of the marine history, old Dubai, social life and historical documents and maps.
It reflects on the religious values and the cultural uniqueness old Dubai and of the Maktoum rule. The museum, once a house, has vast courtyards with no plants, carpets and the rooms are unadorned with no furniture or carvings. The impressive built and development of the place looks fantastic when the sun sets, and its coral colour reflects. The cooling tower systems keep the home cool and is fully air-conditioned. The sand-coloured buildings give a glimpse of traditions, Arabic paintings, lithographs, articles and intricate displays. The teak doors, exhibitions and galleries open to residents and visitors of the museum demonstrates the domestic living and life.
The museum consists of around thirty huge rooms with open spaces, and terrace or majlis enables excellent views of the city or the tall buildings of developed Dubai.
The Al Maktoum house takes you on a philosophical and historical ride and brings you close to the traditions and heritage of this culturally rich city. The home also hosts several cultural exhibitions and traditional shows.
A room has been dedicated to antique stamps, coins and currency which were used for trade and exchange. You will be surprised to know that before Dubai's now currency 'dirham' or AED, the Indian currency INR was used in the economy!