There are a hell lot of water sports and adventure filled rides that would get your adrenaline pumped. Let's have a look at some of these.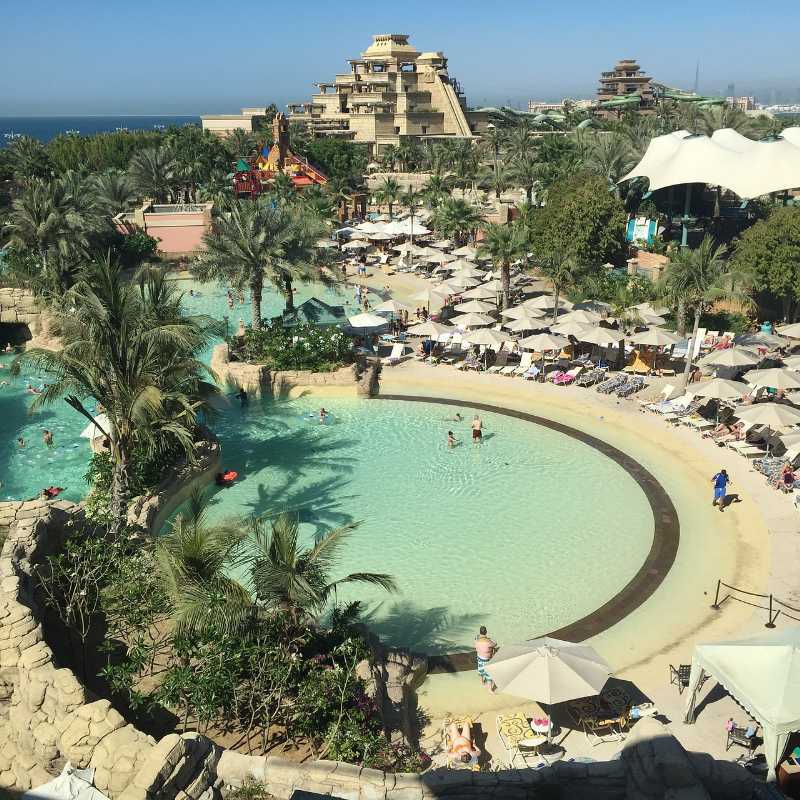 The Aqaventure waterpark is the center of attraction of the Atlantis Palm. This award-winning waterpark has some serious water slides which are assuredly not for the weak-hearted. The 98-feet mega waterslide would give you goosebumps each time it plummets you in a near-vertical fashion at jaw-dropping speeds. It shooting you through clear acrylic tubes which are surrounded by the world's deadliest mammals- sharks and rays.
2. Ambassador lagoon
Explore the Lost City of Atlantis while you dive through its depths through the Atlantis Aquatrek in Ambassador Lagoon. Discover the exclusive marine life which includes over 65000 marine animal species.
3. Sea Lion Point
Watch these cute little animals in action performing some aquatic stunts. Sea lion point is a lagoon which is exclusively home to sea lions. Through an interactive session, you would be able to know more about these cute creatures, and even greet them while they greet you back in their own style.
4. Helicopter tour
Get an over-head glorious view of Atlantis and even Dubai's man-made islands and resorts. The stunning views are breath-taking and will surely create an unforgettable memory.
5. Ayamna Restaurant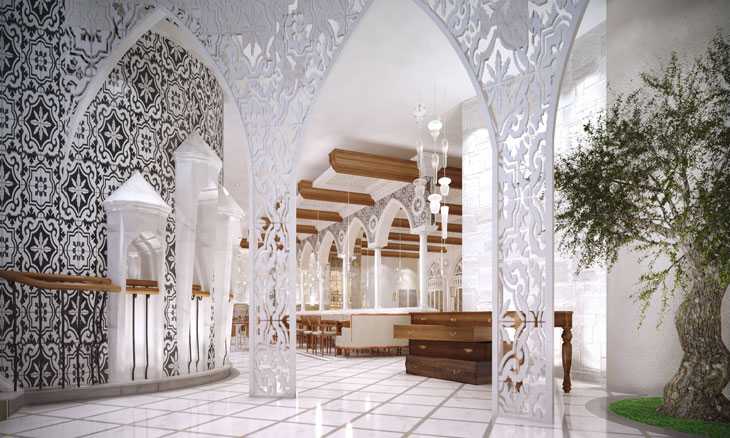 Why leave out exquisite cuisine in between your adventures and thrills. The ambience and Lebanese cuisine at Ayamna restaurant would surely blow your minds off. The signature dish (which is a must try) is deep-fried and marinated zaatar prawns wrapped in kunafa dough with tahini sauce. This masterpiece is prepared by Chef Ali Bourji.
6. ShuiQi Spa- Atlantis
With over 27 treatment rooms and a diverse range of world-class massages, your body will thank yourself when you visit this spa after all the thrill and adventure. The different types of therapeutics, massages and treatments, not only rejuvenates your soul but also helps improve flexibility and balance.
7. Underwater Signature Suite
Explore the lavish side of Atlantis while you enter the underwater signature suite. Offering insane luxurious bedrooms and suites with views of the Ambassador Lagoon (which houses over 65000 marine species), a private lift, 24-carat gold-flecked soap, 24/7 butler service and a personal spa bath, the underwater signature suite takes comfort and luxury to a whole new level.
8. Enjoy and Relax on Private beaches and Exclusive Pools
With a 1.4 km coastline, Atlantis the palm offers some exclusive pristine sand beaches and exotic pools with an array of watersports and activities. However, you can sleep, enjoy and relax at the beaches or indulge yourself in breath-taking watersports. The hotel is also accommodated with 2 stunning swimming pools where you can un-wind in pure luxury and enjoy your time.
9. Swim with Sharks
Want to swim with the world's deadliest creatures? Get yourselves a specialized oxygen helmet and hover around these massive creatures. You can walk, slash or even swim among some extra-ordinary marine creatures. Kids aged above 8 years too could enjoy this awesome activity.