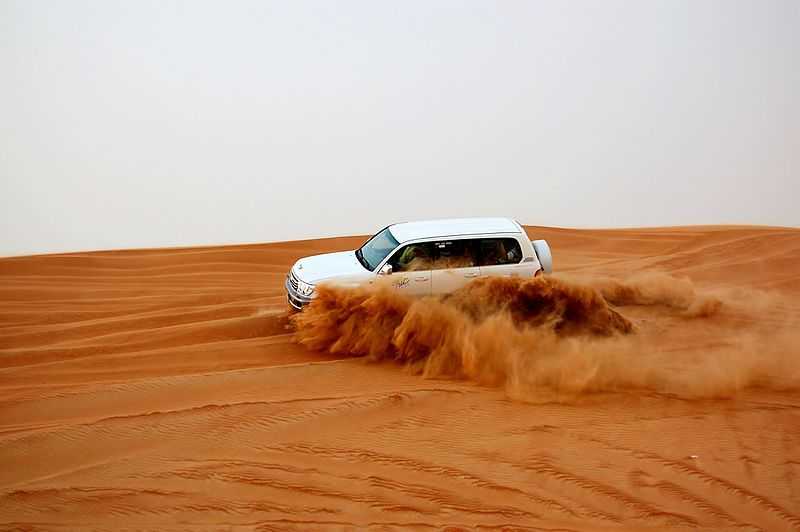 1. Camping in the White Sands
- the white sand desert beach is situated near the coastline of Oman and is perfect for those who love beaches and deserts. You can pitch in your tents, light up fire and enjoy. Since it's in a remote area, you can get your desired privacy!

2. Liwa
- this place is perfect for all the desert adventure lovers and for the Star Wars fans too. Situated in Rub Al Khali- the largest sand desert in the world, Liwa has been a shooting location for the famous Hollywood movie Star Wars! You can rent monster bikes and rovers and go bashing the sand dunes and put your driving skills to test. You can also witness the bright stars as you munch on barbeque snacks!
3. Arabian Dreams Desert Camp
- this desert camp is located within the Dubai desert conservation reserve and comprises of eight tent houses with all proper bedding and sanitation facilities. Accommodating up to sixteen guests at a time, it is the most famous camp in Dubai since it has a proper guest itinerary and its package includes camel rides and dune drives too. you can also spot falcons and Oryx!
4. Umm Al Quwain
- a camping site situated on the Al Rafaan, it is a bit different from other deserting spots. Being on the coastline of the desert, it has significant mangroves and fishing gulfs. You can also take your kayaks and pitch your tents on the desert.
5. Fossil Rock, Sharjah
- the red sand dunes and desert birds are the highlights of Fossil Rock. The rocky paths and huge sand dunes cover the most of the part of this area. You can set-up camps or go on adventure trips like dune bashing or on buggy riders and trail runners! It is perfect for road trips too and looks amazing with several rock-sand mountains that it has.
6. Ras Al Khaimah
- this oasis farm is full of banyan and palm trees lets and explore the magnificent dunes and spot desert animals like oryx too!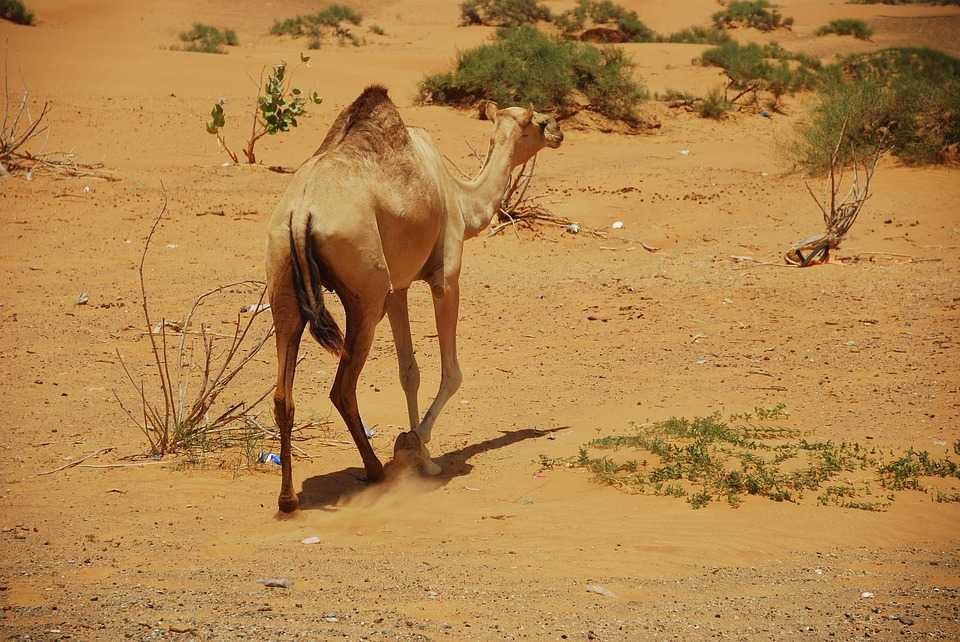 7. Bedouin Camping
- situated in the Ras Al Khaimah desert, the Bedouin camps provide the most unique and wonderful desert experiences in the entire city. Located near the Banyan Tree Al Wadi, this campsite is an amalgamation of knowledge with extravagance. You can sit back, relax, see the shining stars and absorb in the beauty of the place. You get everything from coolers, cushions, bonfires, barbeques, bars and shishas(hookahs) in this camp. The guides at the Bedouin camp take you out on an educational tour in the desert and give an insight about the history and attractions. You can get clicked with falcons or enjoy the bumpy car rides or even get to drive on your own! Camping at this place is perfect since there's peace, silence and tranquillity all around. The desert guides and professionals know their job well and are ready to educate you and make your experience more exciting. The camp also gives you an access to scrumptious food and lavish Arabic buffets and food. The booking of this camping site can be done for AED 190 on http://www.arabianincentive.com.
The camping area can be reached easily through a private car or taxi. For reaching Bedouin, you need to take the Sheikh Mohammed Bin Zayed Road and continue on the path which goes towards the Banyan Tree Al Wadi until you spot the oasis and sand dunes.