Explore the Rainforest
Exploring the fascinating world of the Green Planet is hands down the best way to spend time in this enclosed ecosystem. Divided into 4 different levels, the Green Planet is a haven for thousands of living organisms from exotic flowers, South American plants, toucans, parrots, to piranhas, sloths, Burmese python, crocodile lizards, tree boas, and numerous other species. Walkthrough the jungle within the dome and get close with nature. It can be an adventurous and educational experience.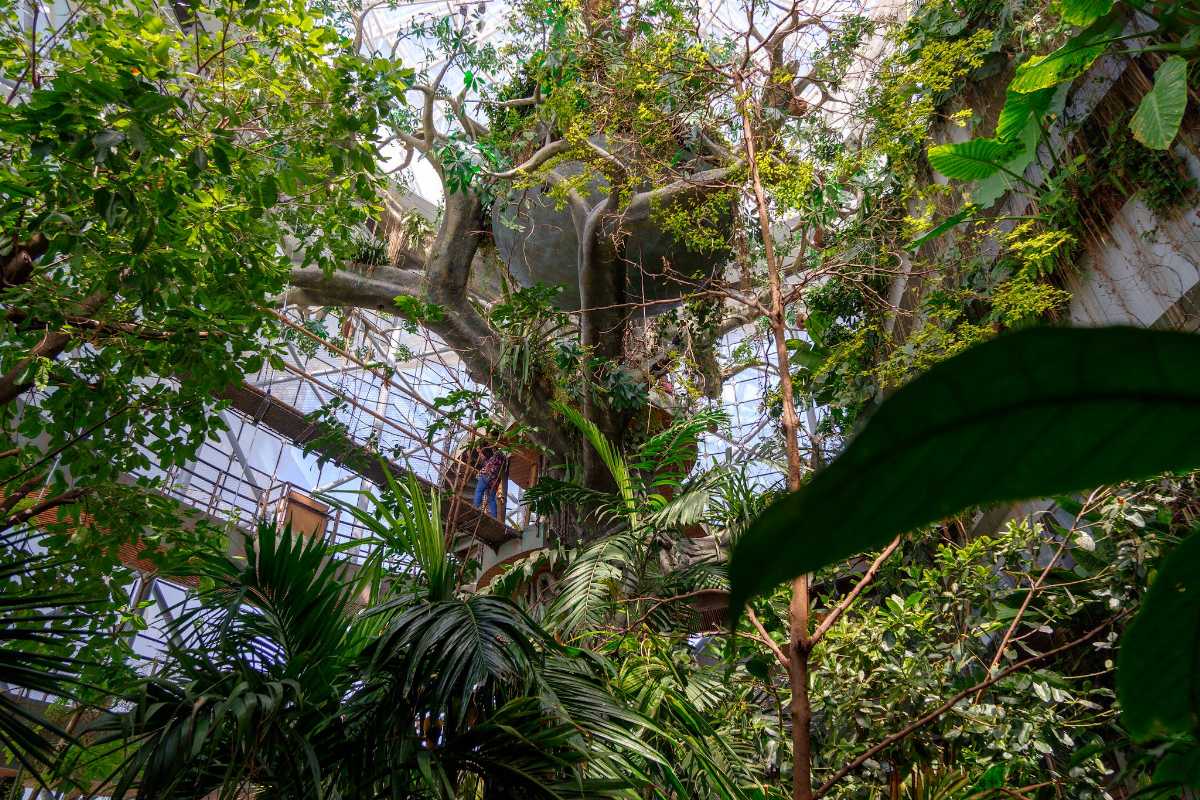 The Piranha Experience
At the Green Planet, enjoy a unique piranha experience that lets one witness over thousands of piranha use their razor-sharp teeth to eat up their prey. One can even communicate with the experts present to learn more about these fascinating creatures.
Sloth Encounter
The sloth encounter lets one get up-close with the creatures that spend more than 15 hours sleeping. These gentle creatures move slowly and often hang upside-down from trees. At the Green Planet, interact with these slow-moving mammals and click their pictures.
The Bat Cave
Bats are noted for their amazing flying skills and at the Bat Cave in the Green Planet, one can experience the exhilaration of being around these incredible mammals. In the bat cave, witness how Seba fruit bats live in their natural habitat.
Sugar Glider Encounter
Sugar glider encounter lets one interact with the palm-size possums that are nocturnal by nature. This 20-30 minute activity takes place every day at 3:30 PM. Get a glimpse into their fascinating world and even clicks pictures with them.
Australian Walkabout
The Australian Walkabout is all about interacting with a vast array of reptiles that are native to Australia. Enjoy the thrill of being around Australian carpet python, snake-neck turtles and kangaroos. One also get to feed the Kookaburra, the wonderful kingfisher.