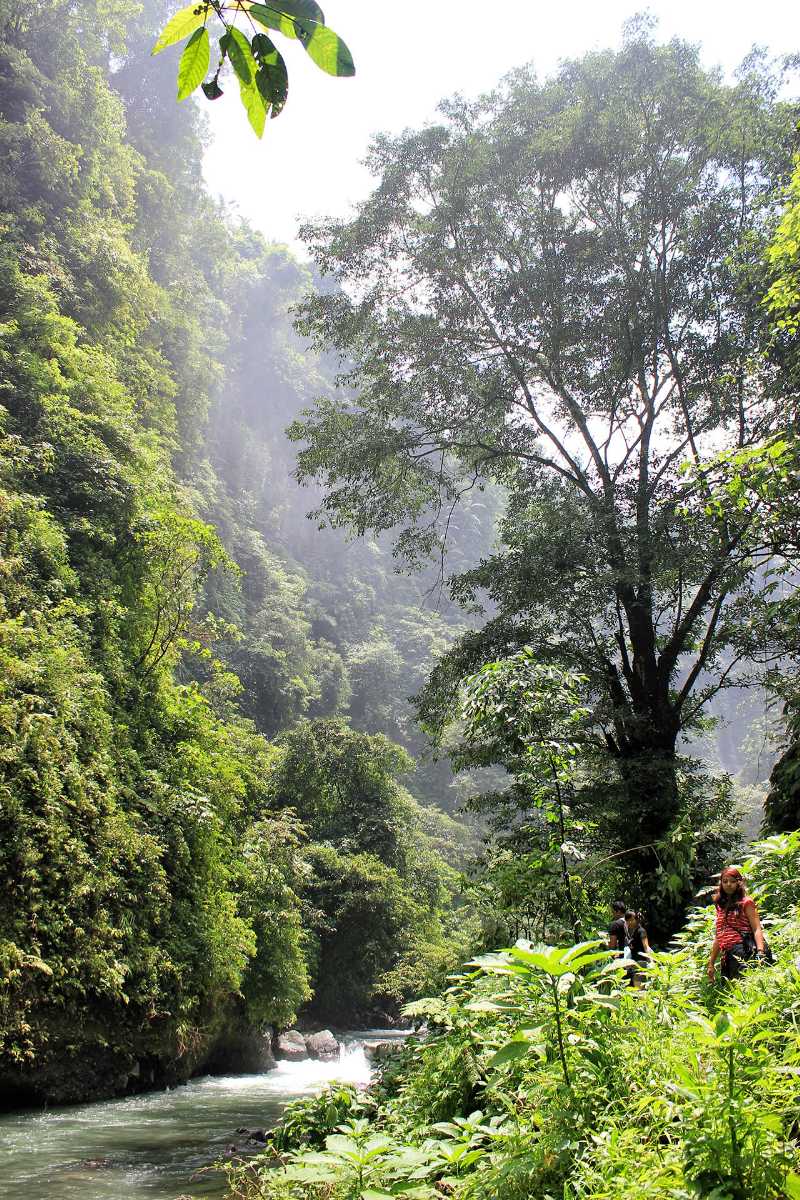 Reaching the nature trails that begin the trek involves going through the namesake village of Sekumpul in the Buleleng regency. From there, there are two paths towards the falls. One leads towards purpose-made gazebos that offer a spectacular view of the falls from a distance. From that vantage point, one can see at least six of the waterfalls crashing down. For a closer look, the forest trail leads down to the base of the falls. This trail takes one through rice paddies, coffee plantations, and other fields.

One will go through villages and cross several people's houses; they're always warm, waving at you as you cross by. The path is also marked by fruit trees along each side. For as far as the eye can see, there's greenery all around, each new shade adding to the painting-worthy scenery. It's no wonder that these falls are perfect for photography enthusiasts and nature lovers. But don't forget, taking this path is no easy task!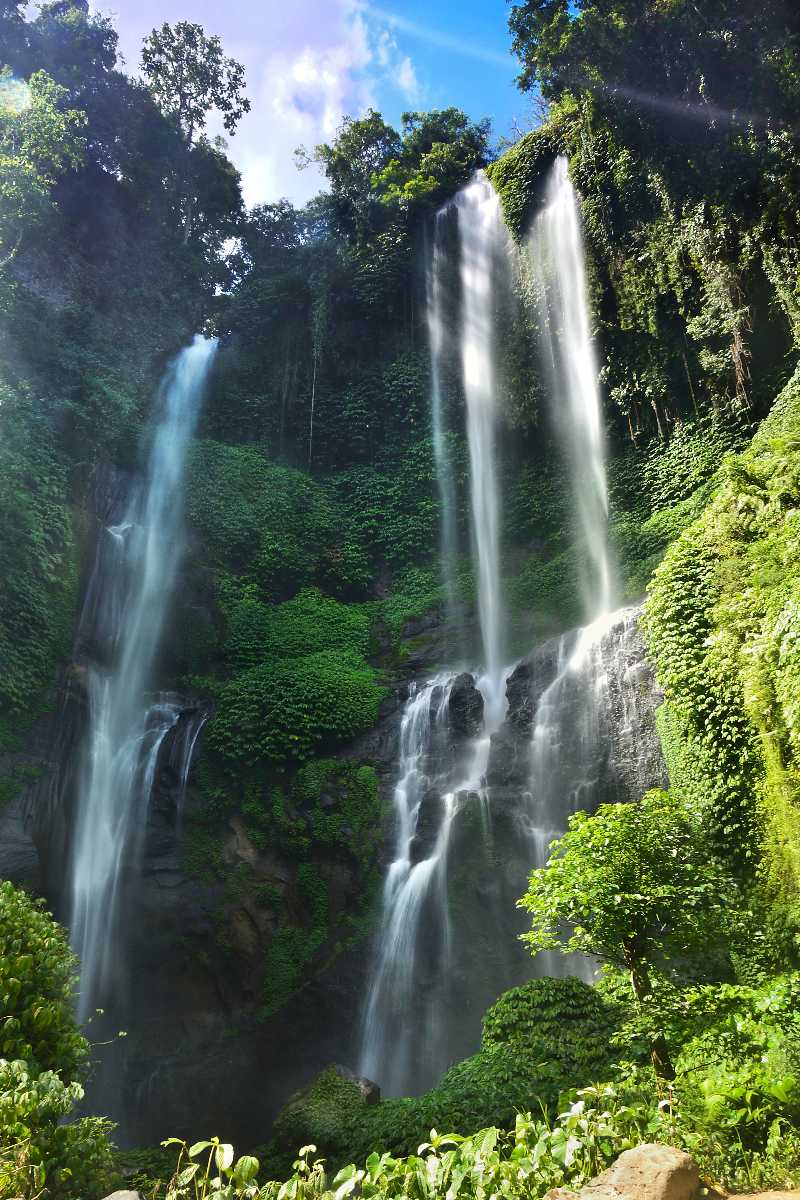 Of the seven waterfalls, two are large and impressive, adjacent to one another. Over 250 feet in height, they crash down into majestic pools of water that are perfect for a good swim. Reaching them involves a steep trek, avoiding jungle vines and manoeuvring from fruit plantations, and crossing a gentle river.

The journey requires careful footwork and attention to the trail, generally taking around two hours. About a half-hour trek ahead of these waterfalls (requiring more river crossings) reveals three more waterfalls resting on high clifftops. They are occasionally called Lumukih Waterfall and Gombong Waterfall, named after neighbouring villages, but the whole area is generally called Sekumpul, a group.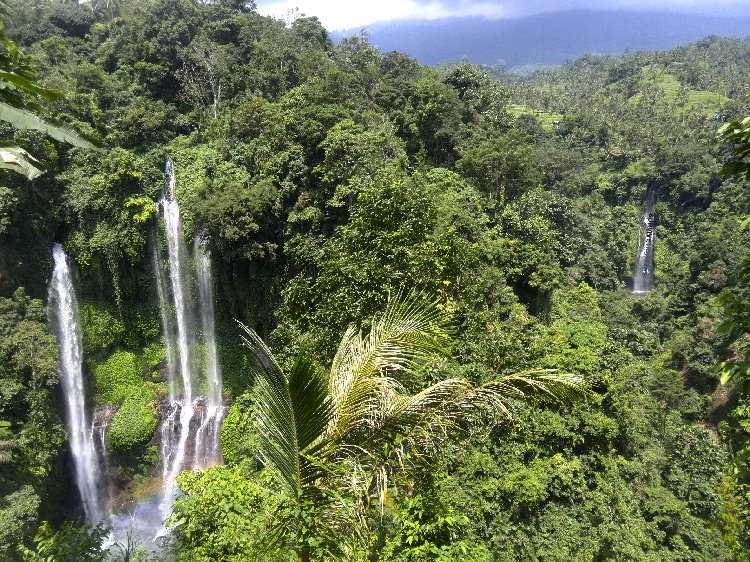 Depending on which path you choose, the trek can be anywhere between two to four hours long. We'd recommend venturing down to the jungle below – not only do you get to see the falls up close, but you can get into your swimsuit and jump into the cool swimming pools that are formed. Locals often bathe and play in the water, why not join the fun?