The blinding white sands along the vast 1.5 kilometer coastline makes for a decent stroll for tourists who love to explore beaches. Being an isolated and quaintly tucked beach, one wouldn't find many individuals wandering around apart from the seaweed farmers tending to their crops or a few adventurous surfers riding the high waves of the sea.
Exploring the Beach and Shipwrecks:
One of the major tourist attraction of Nyang Nyang Beach are the abandoned boat vessels resting aside the coastline. Local artists that visit the beach regularly, make these shipwrecks look beautiful with their amazing graffiti artwork on the sides of these vessels and constantly visit the spot to change it into a new one. If lucky, one might even catch one of these artists in action.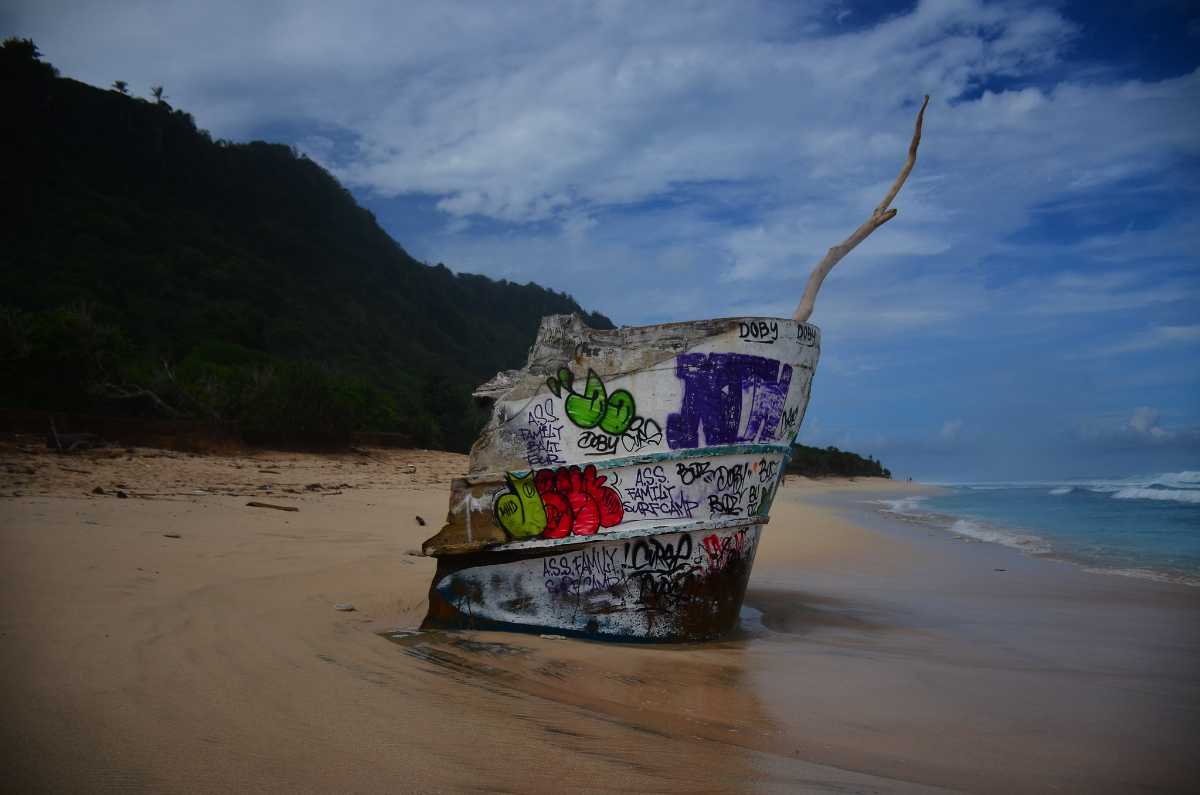 Go Camping:
Watch the sun set down the horizon, light up a campfire and be mesmerized under the umbrella of the vast bed of twinkling stars above. The sound of waves touching the shores in the dark of night becomes the music to ears when camping by the seashore.
Paragliding:
Enjoy the extreme sensation of height in the safest way possible while paragliding at the Nyang Nyang Beach. There are a couple of paragliding schools near the beach charging aroung IDR 110,000 to IDR 200,000 per person.
Sunbathe and Swim:
Carry along heap of shades, sunscreen, swimsuits and towel and enjoy the some sun-kissed bathing experience. One may as well go for swimming, keeping track of the tides timing. The waves aren't very uneven making it a good beach for swimming.