Saadiyat Public Beach offers a number of facilities and benefits for its visitors, including showers, bathrooms, lounge chairs, lockers, changing rooms, towels, umbrellas and parking spaces within walking distance from the beach. Guests can enjoy the water sport activities such as kayaking, sailing and windsurfing. The beach has lifeguards as well as staff on duty during the day.
You can avail an umbrella and lounge chair at AED 75 on weekends (Friday - Saturday) and AED on weekdays (Sunday - Thursday).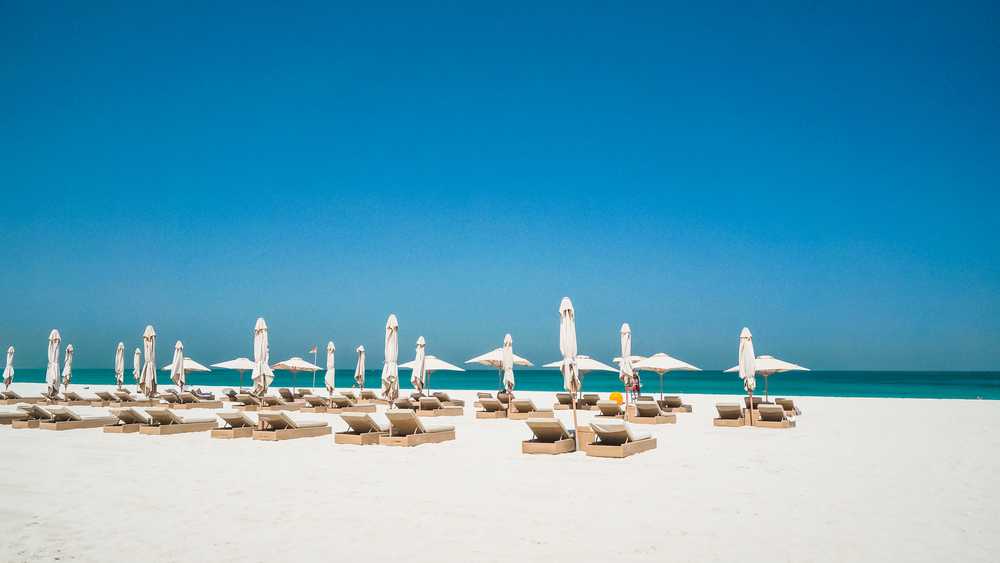 One can grab a snack from the snack lounge, or shop from the options of sports equipment and beach-wear available at the retail shop. Visitors can also take the weekly yoga classes provided on the beach. The beach allows bookings for special events and can accommodate over 100 guests for corporate and private events. The beach is also home to the endangered hawksbill turtles, who lay their eggs and rest here.