Manarat Al Saadiyat offers an art space called the Art Studio, with the objective of providing classes, courses, workshops and initiatives related to art and creation, for children, adults and families. This dedicated space was started in 2010 and allows people to create art individually or in collaboration with others, and helps them understand the transformative power of art.
It offers a range of workshops for people of all ages, focusing on various techniques and styles. These include drawing, painting, print-making, sculpture-making and more, offered at fixed timings during the week, with separate classes for different age groups.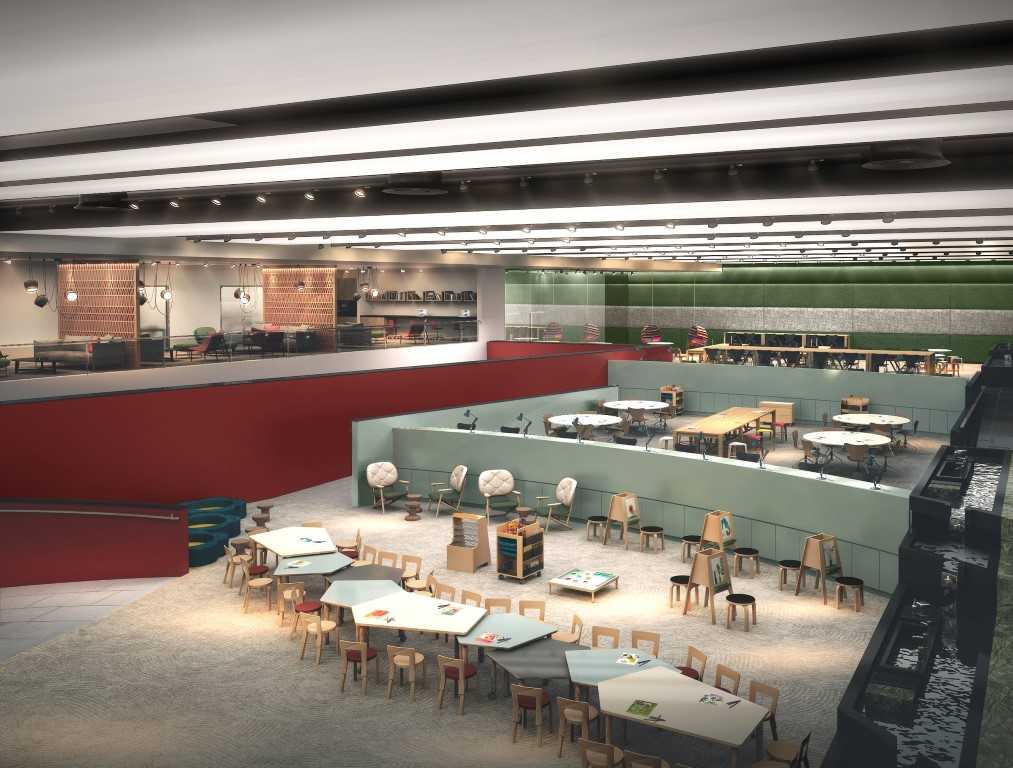 One can register for the workshops by phone, email or on the Manarat Al Saadiyat website. The cost per person to attend a workshop is AED 100 for adults, AED 75 for teens and juniors and AED 50 for children. The cost is inclusive of the materials required.
Visitors can also design and create at the Drop-In Studio, where they can create at their own pace for up to 2 hours. With the guidance of art instructors, they can experiment with art activity and take their work home.
The cost per person to attend a workshop is AED 50 for adults and AED 30 for teens, juniors and children. The cost is inclusive of the basic materials required, however additional materials such as a canvas and speciality supplies can be bought from the supply store, Art Central. Signing up in advance for the Drop-In Studio is not required; one can simply sign up at the reception desk upon arrival. Children aged 8 years and below must be accompanied by an adult at all times.
The Art Studio also offers a residency programme for teaching artists, known as Art Works. It was started in 2013, to develop a class of artists who can work in museums, schools and art centres. The program identifies recent graduates having commendable skills in art and an interest in teaching as a career, and provides them with an opportunity to intern or work for them. The emerging artists are given a chance to meet and work with a number of experienced teaching artists.
Children above the age of 5 years can be left to work in the Art Studio with the supervision of the staff, but parents or guardians must remain close by in the Manarat Al Saadiyat premises. There is a dedicated space for adults to create their own artwork, or relax and have a cup of coffee or read a book. However, the centre encourages parents to work alongside their children.