If you are a traveller with a lot of adrenaline in you to embrace adventurous activities rather than enjoying a slowcation and relaxing in the comforts of a luxurious hotel, then here's a list of tech essentials that you will need for your travel. It covers all sorts of adventures that you would want to embark on and all the gadgets you will need to smoothly run your adventures - be it a camping in the woods or an adventurous road trip or a trek to the mountains.
Here is a list of 10 Travel Gadgets to take with you on your next adventure:
1. Modern Innovator USB Powered LED Lantern Light Lamp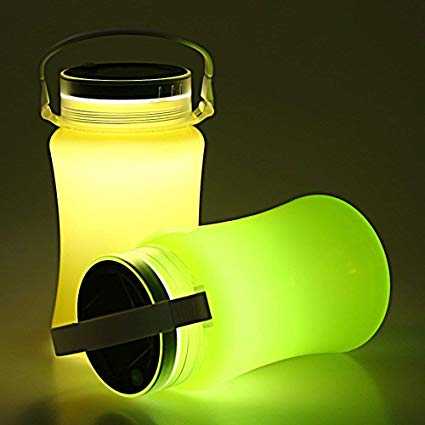 Buy on Amazon: MODERN-INNOVATOR-Emergency-Collapsible-Waterproof
For your camping and trekking nights, this lamp has got you covered. It is a USB powered LED with an emergency collapsible, foldable and waterproof made with silicone. It is bottle-shaped and works as a stylish water bottle as well.
Cost: INR 649
2. Multifunctional 9 Variety Blade Tool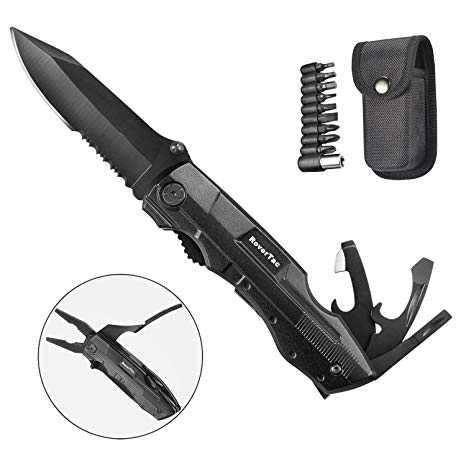 Buy on Amazon: Generic and also Multi-Functional Hand Tool Kit
This is a rust-free- tool kit made for all your daring activities. If you want to cut down wood for building a fire or simply cut and chop vegetables by the camp side, this will come handy. From a hammer, an axe to a screwdriver and a can opener, it clearly serves multiple purposes at once.
Cost: INR 308
3. PosterGuy Waterproof Mobile Pouch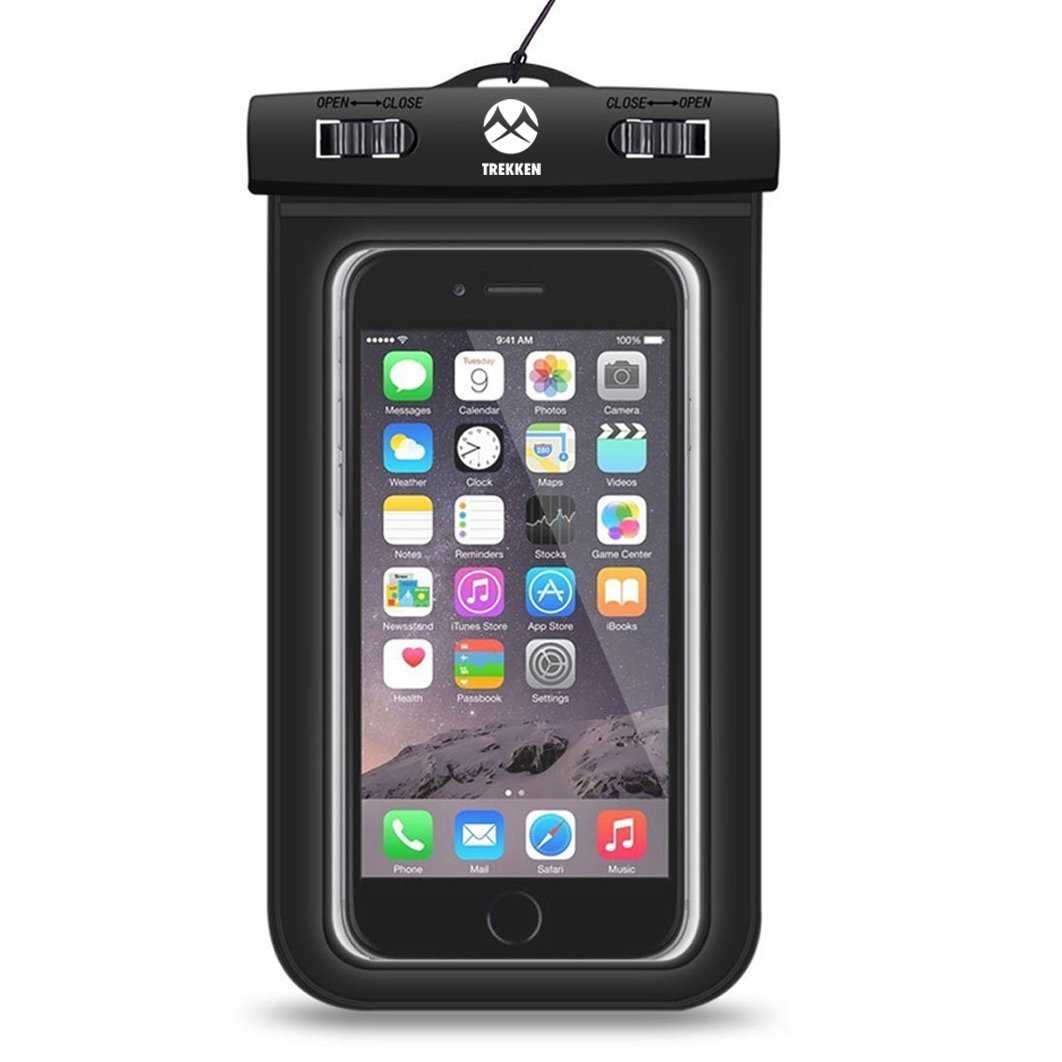 Buy on Amazon: Posterguy Waterproof Mobile Pouch Cover Smart Phone Accessory - Rain & Dust Protection - Underwater Protection - IPX8 Certified (Black)
Weather circumstances can change randomly and put a downer on your plans. So to keep your phone safe from heavy rains or dust, this waterproof mobile pouch comes to your rescue. It has a snap and lock system with superior water resistance covering phones up-to 6 inches. It is also a great tool for your phone in case you want to shoot the corals in your underwater diving experiences.
Cost: INR 549
4. ADA Travel/Car Bed Air Sofa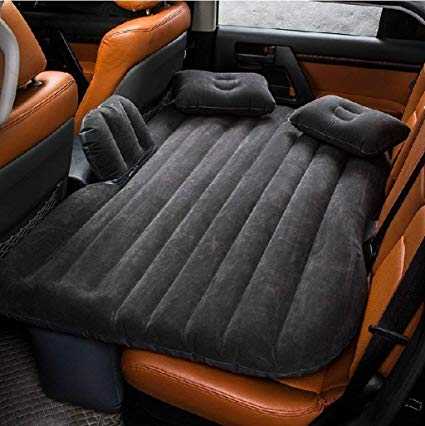 Buy on Amazon: ADA Inflatable Travel Car Bed Air Sofa with Two Inflatable Pillow for Car Back Seat - Black
Traveling can sometimes be exhausting and you might come to miss the comforts of a bed. This inflatable car bed with two inflatable pillows for car back seat will be great to carry along when you are tired of driving around and want to call it a night on the road. It is highly durable and robustly designed with quick inflation and easy storage to not be a hassle on the journey.
Cost: INR 1,899
5. CBS Cell Phone Signal Booster/Amplifier Antenna with Holder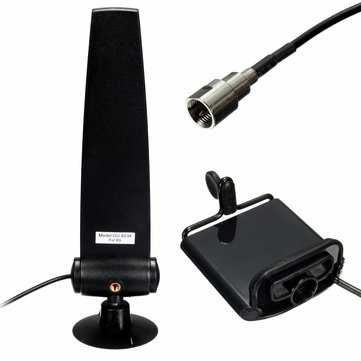 Buy on Amazon: CBS Cell Phone Signal Booster Amplifier Antenna with Holder
We can't do without our phones and in most camping sites or adventurous zones, signal strengths fall weak. This mobile signal booster antenna is a great tech solution for this. It improves the signal strength of GSM and CDMA. It is easy to install, no powered, and no tuning is required. It improves reception in poor service areas.
Cost: INR 3,504
6. 79mai Xiaomi Smart Dash Camera with In-Built WI-FI


Buy on Amazon: 70mai Xiaomi Smart Dash Camera with Built-in WiFi, Voice Control, Emergency Recording, APP Controls Dashboard, HD 1080P, 130° Wide Angle Recorder with Night Vision, G-Sensor, Car DVR (Black)
Road trips demand capturing your journeys and a dash camera works wonders for that. The smart 79mai Xiaomi HD 1080P is a perfect travel gadget comes with emergency recordings in case of accidents, voice recognition, and app controls. It enhances your journey with night vision recording.
Cost: INR 4,499
7. Moradiya Fresh Solar-Heated Portable Shower Bag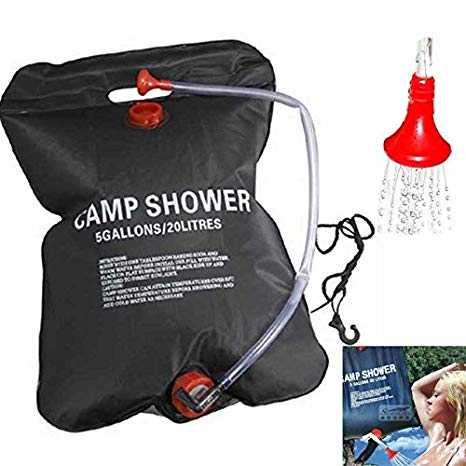 Buy on Amazon: Solar Portable Outdoor Camping Shower Showering Bag Heating PVC Water Bag 20L
Taking a shower during treks or camping can be nerve-racking but this has you sorted. The bag comes with good durable material, solar heating, and a strong handle. With this tech gadget, you can take a quick shower and not worry about living with the sweat from all your adventures.
Cost: INR 649
8. Ambrane PP 30 Pro Power Bank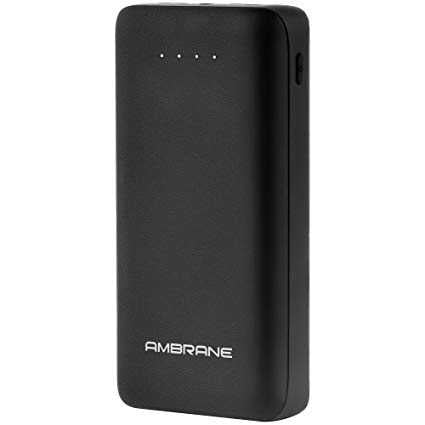 Buy on Amazon: Ambrane PP-30 Pro 27000 -mAh Li-Polymer Power Bank Black
A power bank for obvious reasons is a must. Ambrane PP 30 Pro comes Li-Polymer Power bank with a good 27000 mAh power backup can be the most significant companion to all your backpacking trips.
Cost: INR 1,999
9. ADATA HD 710 Pro 1TB External Hard Drive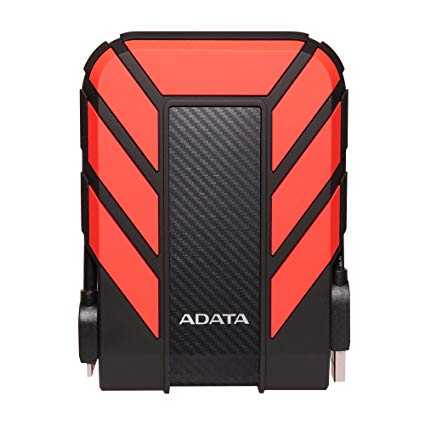 Buy on Amazon: ADATA HD710 Pro 1TB Military-Grade Shockproof External Hard Drive (AHD710P-1TU31-CBL, Blue
For those who need a strong storage device to shoot their rugged experiences and store them, this is a perfect gadget. It's robust, durable and comes with an IP 68 dustproof, waterproof and shockproof jacketing for safety.
Cost: INR 4,414
10. Loom Solar Panel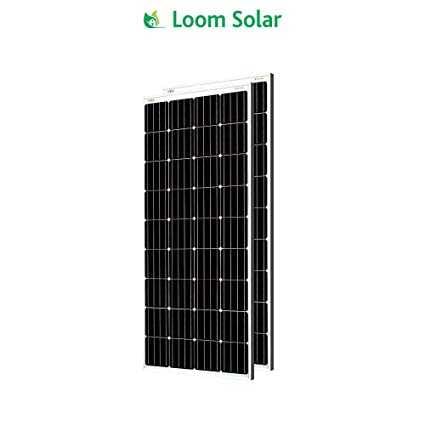 Buy on Amazon: Loom solar Panel 50 watt - 12 Volt Monocrystalline
If you are moving around the globe to accomplish as many adventures as you can, this solar panel is of great help. It comes with tempered glass, mono perk cells with 50 Watt and 12 Volt Mono Crystalline quality. It aids in low light and cloudy weathers.
Cost: INR 2950
Tell us in the comments below if there are other tech essentials that have saved you in your adventures?