If you are a traveller with a lot of adrenaline in you to embrace adventurous activities rather than enjoying a slowcation and relaxing in the comforts of a luxurious hotel, then here's a list of the best travel gadgets that you will need for your expeditions. It covers all sorts of adventures that you would want to embark on and all the gadgets you will need to smoothly run your adventures - be it a camping in the woods or an adventurous road trip or some simple products to make your trip easy.
Here is a list of 10 Travel Gadgets to take with you on your next adventure:
1. Modern Innovator USB Powered LED Lantern Light Lamp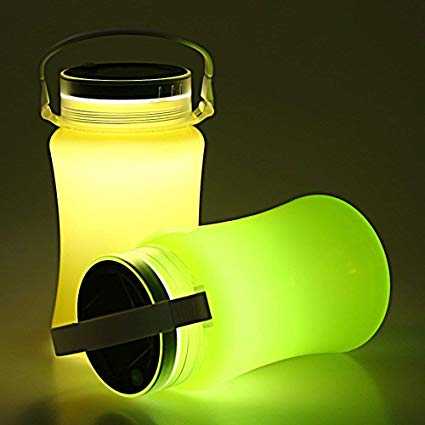 For your camping and trekking nights, this lamp has got you covered. It is a USB powered LED with an emergency collapsible, foldable and waterproof made with silicone. It is bottle-shaped and works as a stylish water bottle as well.
Cost: INR 649
Buy on Amazon: MODERN-INNOVATOR-Emergency-Collapsible-Waterproof
2. Multifunctional 9 Variety Blade Tool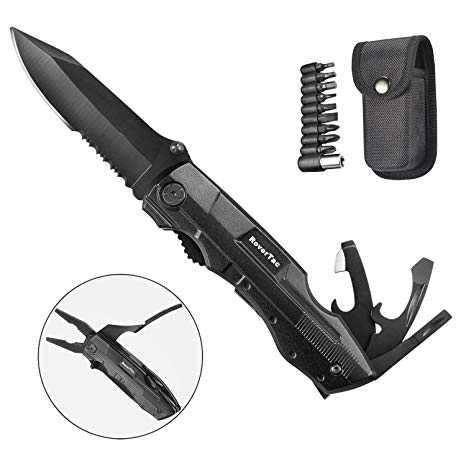 This travel gadget is a rust-free- tool kit made for all your daring activities. If you want to cut down wood for building a fire or simply cut and chop vegetables by the camp side, this will come handy. From a hammer, an axe to a screwdriver and a can opener, it clearly serves multiple purposes at once.
Cost: INR 308
Buy on Amazon: Generic and also Multi-Functional Hand Tool Kit
3. PosterGuy Waterproof Mobile Pouch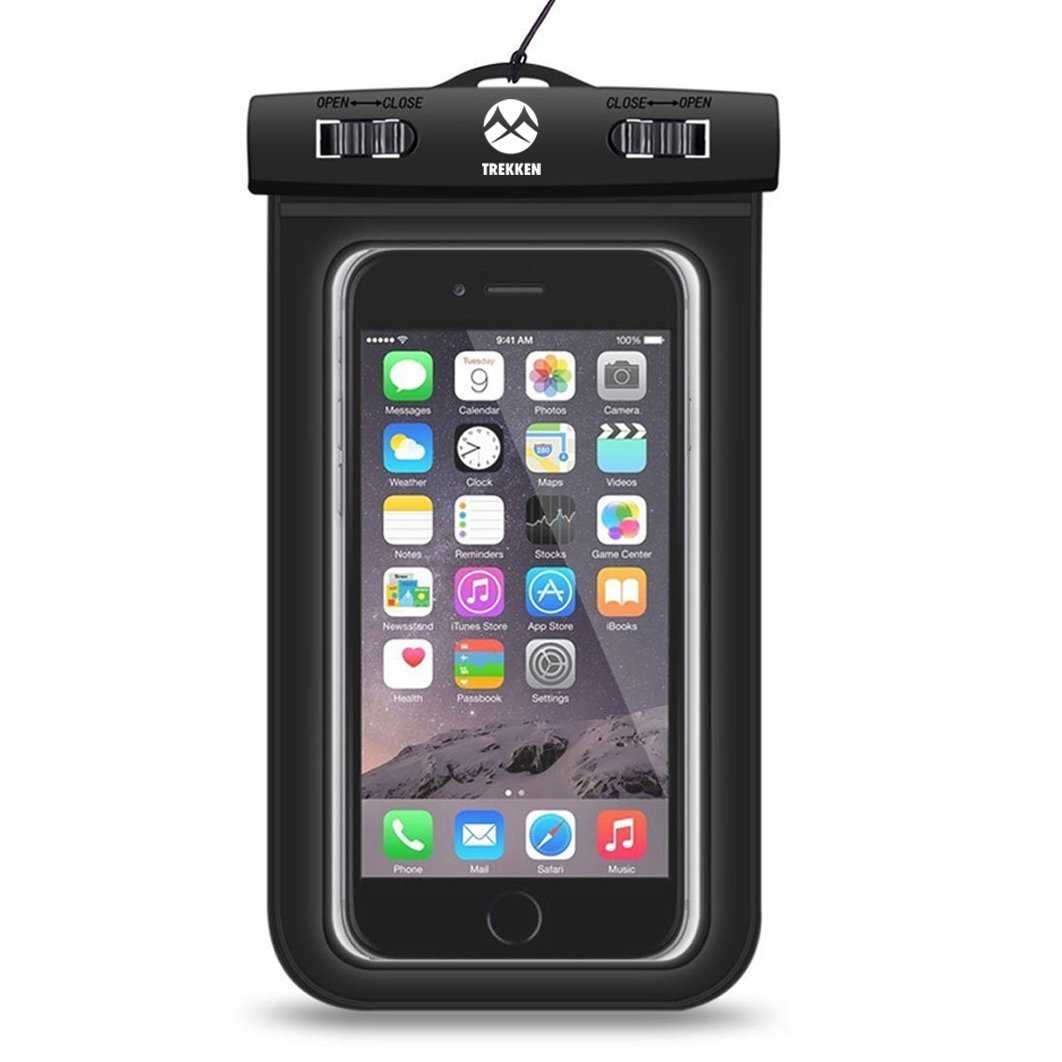 Weather circumstances can change randomly and put a downer on your plans. So to keep your phone safe from heavy rains or dust, this waterproof Travel Gadget comes to your rescue. It has a snap and lock system with superior water resistance covering phones up-to 6 inches. It is also a great tool for your phone in case you want to shoot the corals in your underwater diving experiences.
Cost: INR 549
Buy on Amazon: Posterguy Waterproof Mobile Pouch Cover Smart Phone Accessory - Rain & Dust Protection - Underwater Protection - IPX8 Certified (Black)
4. ADA Travel/Car Bed Air Sofa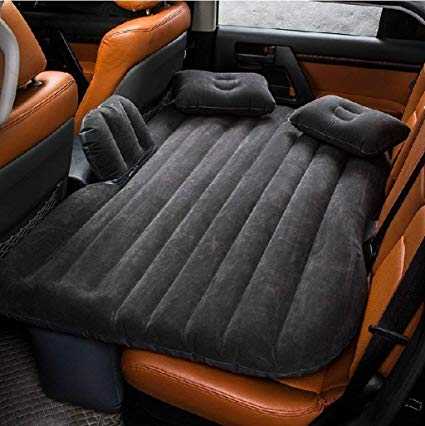 Traveling can sometimes be exhausting, and you might come to miss the comforts of a bed. This inflatable car bed with two inflatable pillows for car back seat will be great to carry along when you are tired of driving around and want to call it a night on the road. This travel gadget is highly durable and robustly designed with quick inflation and easy storage to not be a hassle on the journey.
Cost: INR 1,899
Buy on Amazon: ADA Inflatable Travel Car Bed Air Sofa with Two Inflatable Pillow for Car Back Seat - Black
5. CBS Cell Phone Signal Booster/Amplifier Antenna with Holder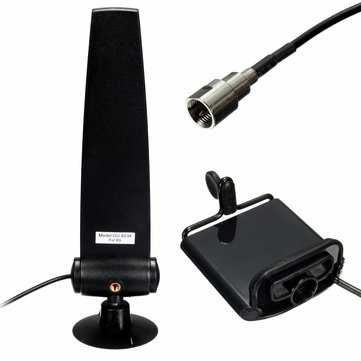 We can't do without our phones, and in most camping sites or adventurous zones, signal strengths fall weak. This mobile signal booster antenna is a great tech solution for this. It improves the signal strength of GSM and CDMA. It is easy to install, no powered, and no tuning is required. It improves reception in poor service areas.
Cost: INR 3,504
Buy on Amazon: CBS Cell Phone Signal Booster Amplifier Antenna with Holder
6. 79mai Xiaomi Smart Dash Camera with In-Built WI-FI

Road trips demand to capture your journeys, and a dash camera works wonders for that. The smart 79mai Xiaomi HD 1080P is a perfect travel gadget comes with emergency recordings in case of accidents, voice recognition, and app controls. It enhances your journey with night vision recording.
Cost: INR 4,499
Buy on Amazon: 70mai Xiaomi Smart Dash Camera with Built-in WiFi, Voice Control, Emergency Recording, APP Controls Dashboard, HD 1080P, 130° Wide Angle Recorder with Night Vision, G-Sensor, Car DVR (Black)
7. Moradiya Fresh Solar-Heated Portable Shower Bag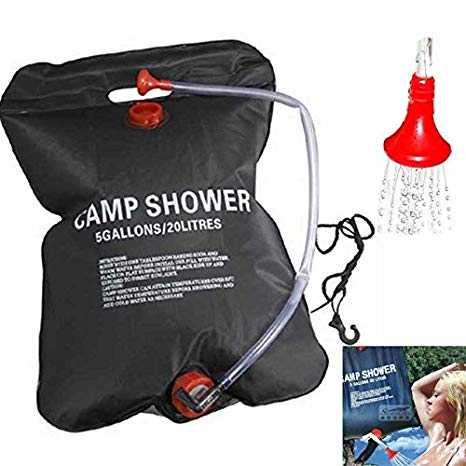 Taking a shower during treks or camping can be nerve-racking, but this has you sorted. This travel gadget comes with good durable material, solar heating, and a strong handle. With this tech gadget, you can take a quick shower and not worry about living with the sweat from all your adventures.
Cost: INR 649
Buy on Amazon: Solar Portable Outdoor Camping Shower Showering Bag Heating PVC Water Bag 20L
8. Ambrane PP 30 Pro Power Bank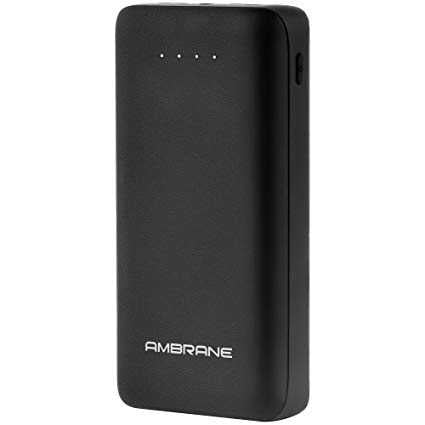 A power bank for obvious reasons is a must. Ambrane PP 30 Pro comes Li-Polymer Power bank with a good 27000 mAh power backup can be the most significant companion to all your backpacking trips.
Cost: INR 1,999
Buy on Amazon: Ambrane PP-30 Pro 27000 -mAh Li-Polymer Power Bank Black
9. ADATA HD 710 Pro 1TB External Hard Drive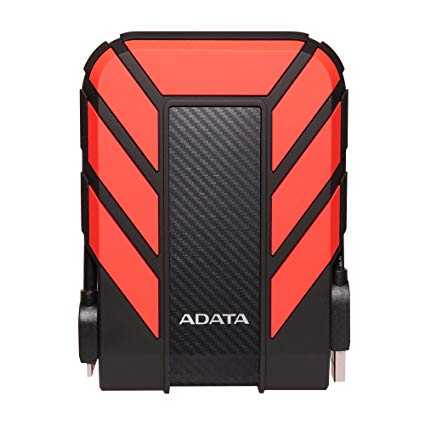 For those who need a strong storage device to shoot their rugged experiences and store them, this is a perfect gadget. It's robust, durable and comes with an IP 68 dustproof, waterproof and shockproof jacketing for safety.
Cost: INR 4,414
Buy on Amazon: ADATA HD710 Pro 1TB Military-Grade Shockproof External Hard Drive (AHD710P-1TU31-CBL, Blue
10. Loom Solar Panel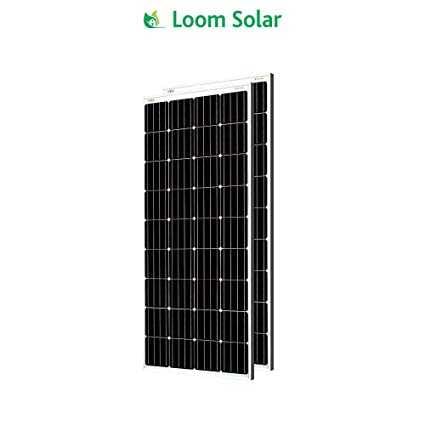 If you are moving around the globe to accomplish as many adventures as you can, this solar panel is of great help. It comes with tempered glass, mono perk cells with 50 Watt and 12 Volt Mono Crystalline quality. It aids in low light and cloudy weathers.
Cost: INR 2950
Buy on Amazon: Loom solar Panel 50 watt - 12 Volt Monocrystalline
11. World's Smallest Travel Steam Iron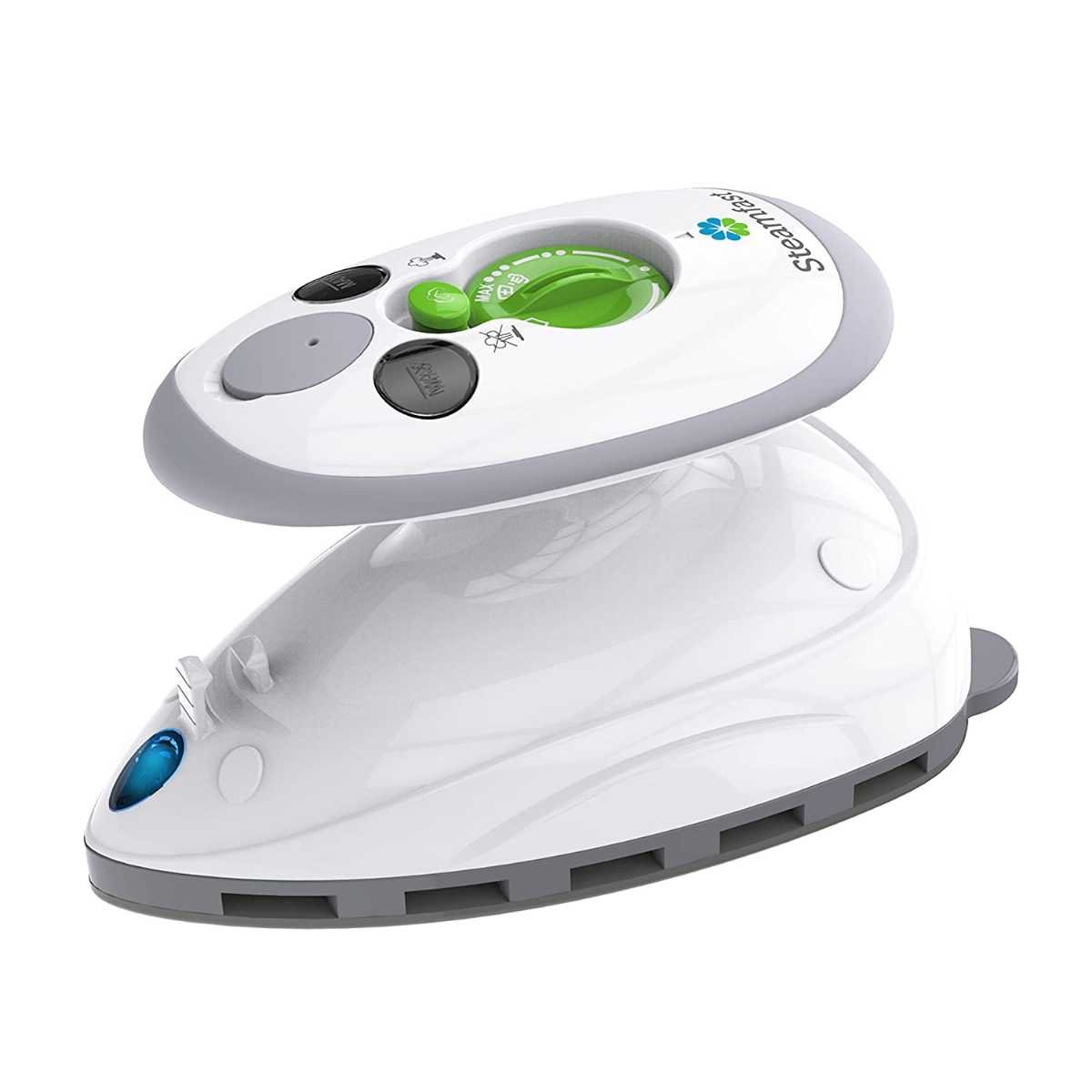 For the business travellers constantly on the move, this compact Travel Gadget is what you need. With a 440 watt motor and 3 heating levels, this device is close to the size of a mouse and will keep your business clothes wrinkle-free always.
Cost: INR 500
Buy on Amazon: Steamfast SF-717 Home-and-Away Mini Steam Iron by Steamfast
12. Smart Carry-On Suitcase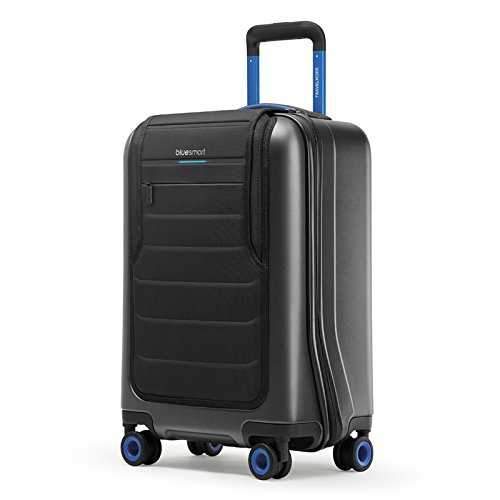 This futuristic carry-on luggage emerges as the best luggage you require for your next trip. Made of lightweight aluminium, the smart carry-on suitcase is sleek and is loaded with multiple tech pieces. With a built-in LED light and a removable power bank with a USB-C connection, this smart suitcase is fireproof, recyclable and comes with a GPS that helps you to keep a track of its location all the time.
Cost: INR 13,000
Buy on Amazon: Polycarbonate Smart Luggage GPS, Remote Locking with Battery Charger
13. OCLU Action Camera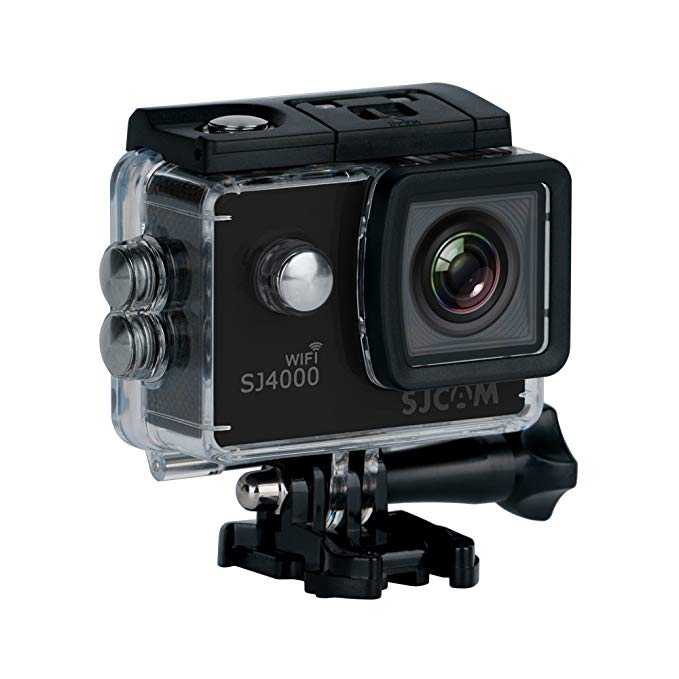 This award-winning 4k action camera comes with GPS functionality, electronic image stabilization, and a standard tripod screw, making it universally compatible. Apart from clicking high-quality photos and videos, this Travel Gadget holds a unique Livecut feature, that allows you to delete unwanted content on-the-fly.
Cost: INR 2,425
Buy on Amazon: SYL PLUS 4K Ultra HD Water Resistant Sports Wi Fi Action Camera with Remote Control and 2 Inch Display (16MP, Black)
14. Pocket-Size Washing Machine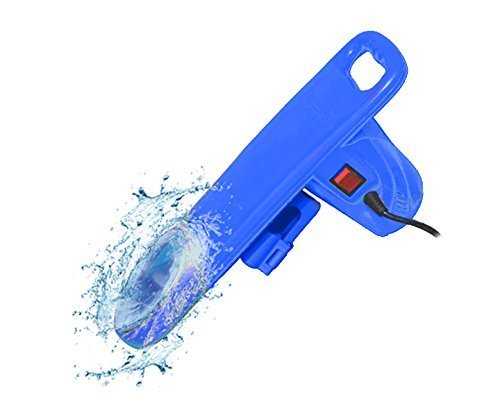 This lightweight, pocket-size wash bag is what you need when on the road. Equipped with a flexible washboard, this machine requires just 3-4 litres of water. Get clean sparkling clothes in less than three minutes, and move away from the hassle of laundry.
Cost: INR 3000
Buy on Amazon: Handy Portable Small Bucket Size Washing Machine
15. Sandless Beach Mat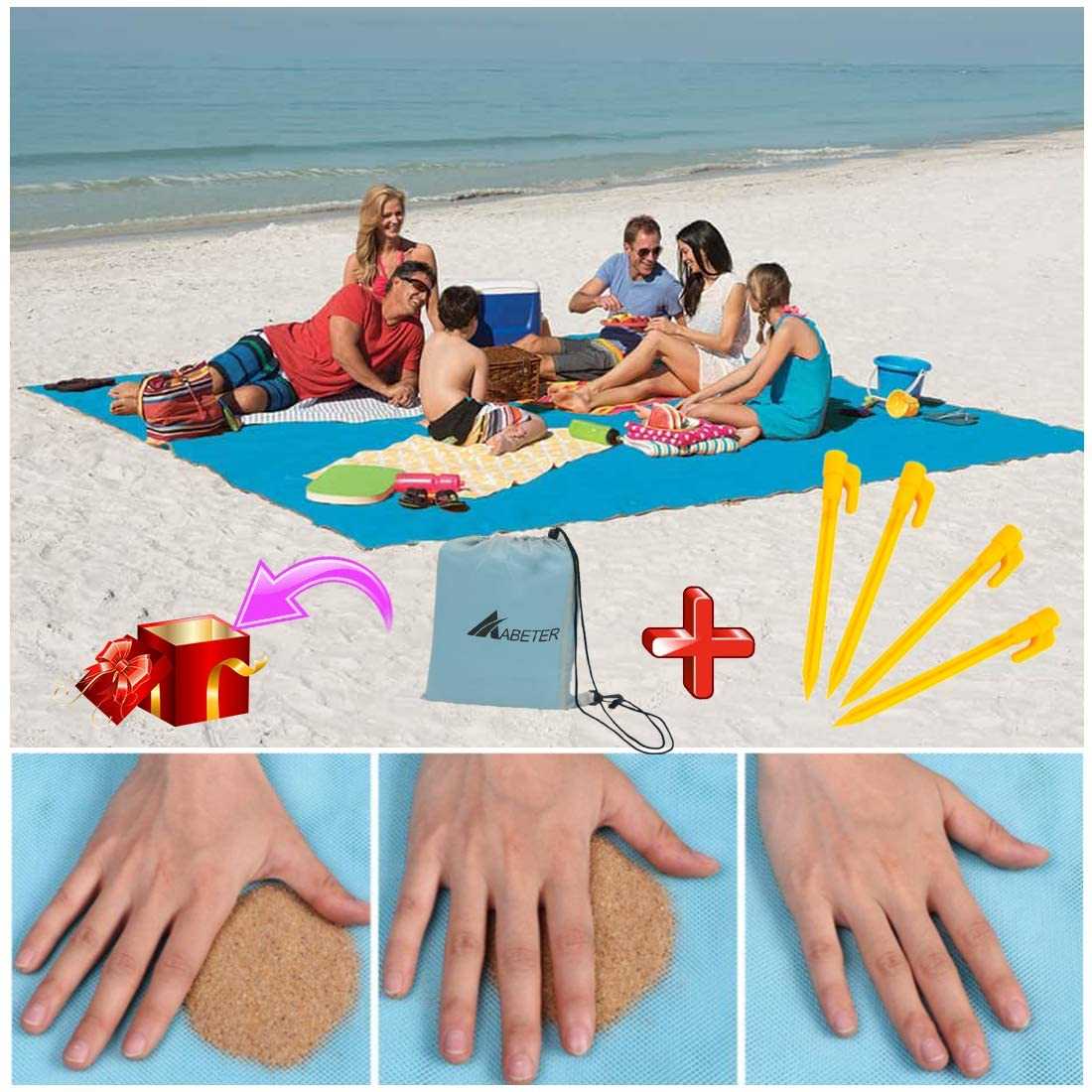 A revolutionary beach mat is a perfect buy for all the beach-lovers. This C-Gear Original Sand-Free Mat was initially intended for military purpose and is impossible to cover with sand. So, get ready to lounge stress-free on the beach with this sand-free Travel Gadget.
Cost: INR 2,300
Buy on Amazon: Sandless Beach Mat, Ground Blanket for the Park
16. goTenna Mesh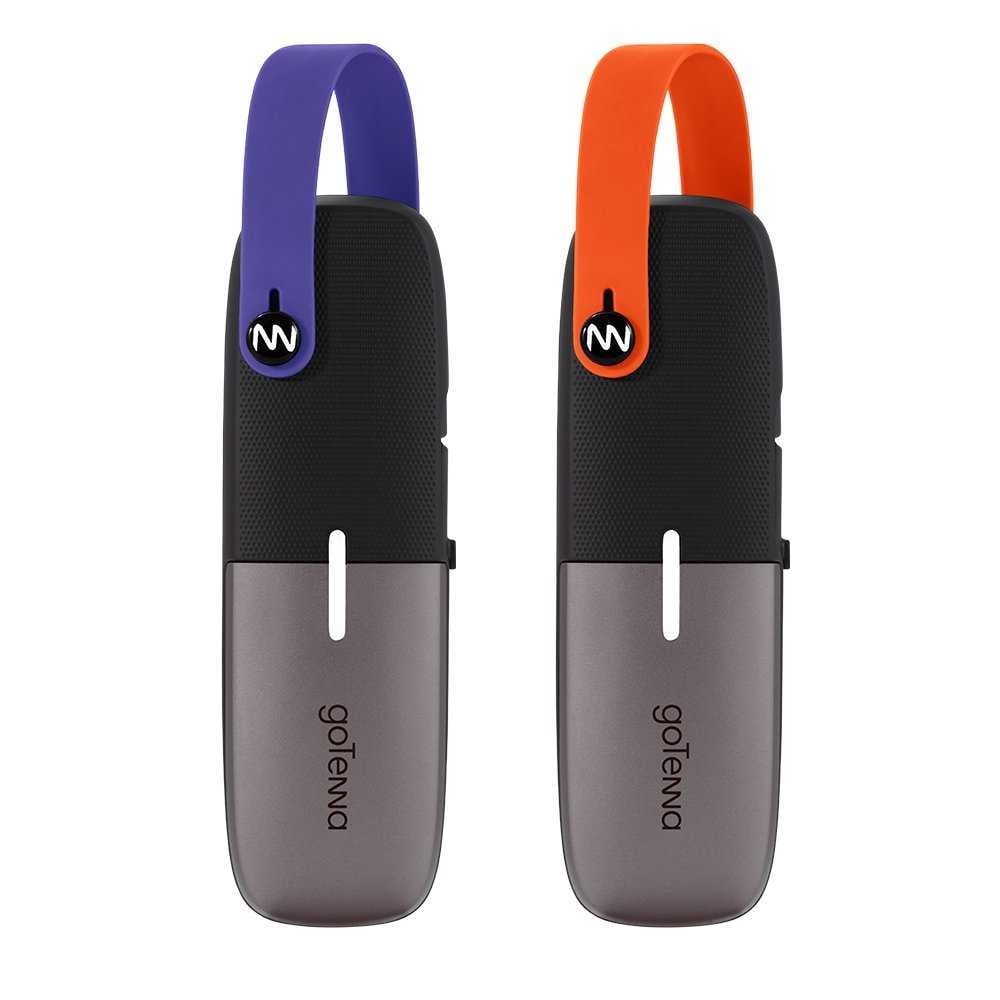 This slick, pocket-sized device uses Bluetooth-LE to pair with a smartphone within a range of 4 miles, and allow users to share location and messages instantly. Now you can stay connected to your iOS and android even when there is no cellular service.
Cost: INR 16,000
Buy on Amazon: goTenna Mesh – Devices to power the first consumer-friendly, long-range, off-grid mobile mesh network
17. Smallest Automated Travel Vacuum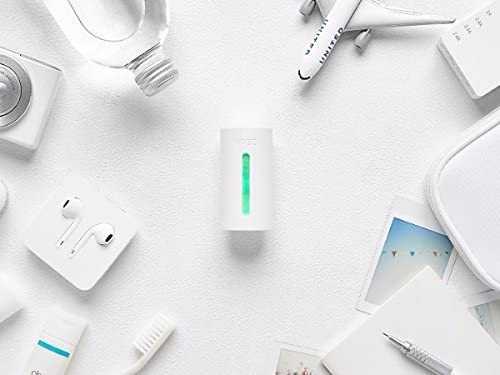 Vago, the ultimate travel packing gadget, holds pressure detecting sensor which completely removes air inside your suitcase, condensing the clothes to half their size, thus leaving a lot of space for other items essential for the trip. This small, smart, and stylish device is a must while travelling especially when shopping is what you live for!
Cost: INR 8,000
Buy on Amazon: VAGO Portable Vacuum Compressor Travel Luggage Space Saver
18. Grayl's Ultralight Purifier Bottle

If the constant worry of water hygiene and health is what keeps you from having a gala time on your getaways, then GRAYL's Ultralight Purifier is what you need. This Travel Gadget is capable of transforming any tap/ natural water into pure drinking water in just 15 seconds. Perfect for travellers, AND each 0.50-litre bottle also has a replaceable purifier cartridge that can hold about 150 litres, that gives the much-needed protection from any kind of bacteria or virus. For smart travellers, this device is often a must.
Cost: INR 3,600
Buy on Amazon: GRAYL Ultralight Water Purifier [+ Filter] Bottle
19. Best Tree Tent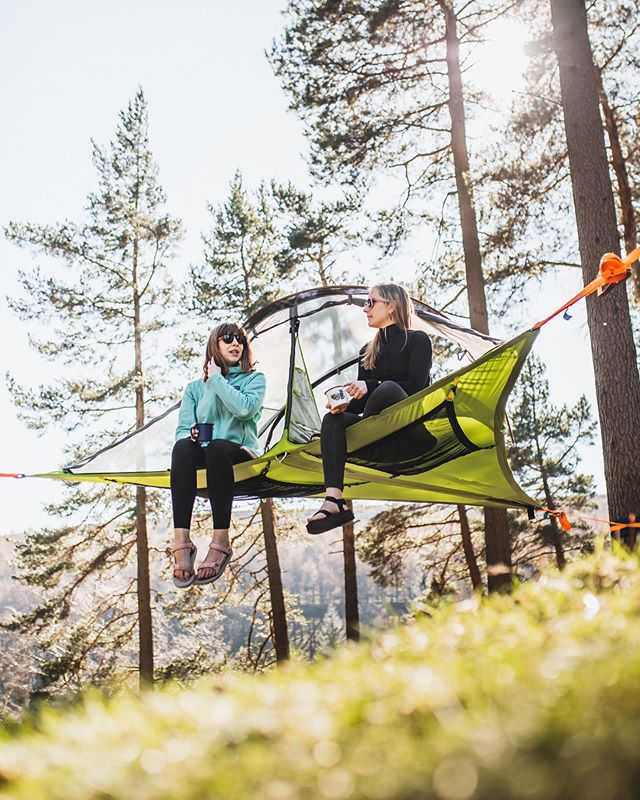 Tentsile Connect Tree Tent, a dangling comfortable and versatile shelter designed for two people that will give you the ultimate arboreal camping experience. This awesome travel gear comes with fold-away doors and a removable rain fly. To give it a suspended camp feel, you can also attach it to the other connects. So all the campers out there, what are waiting for? Purchase the Tentsile Connect Tree Tent to have the most camping experience of your life.
Cost: INR 24,000
Buy on Amazon: Tentsile Connect 2-Person Tree Tent
20. Flask Light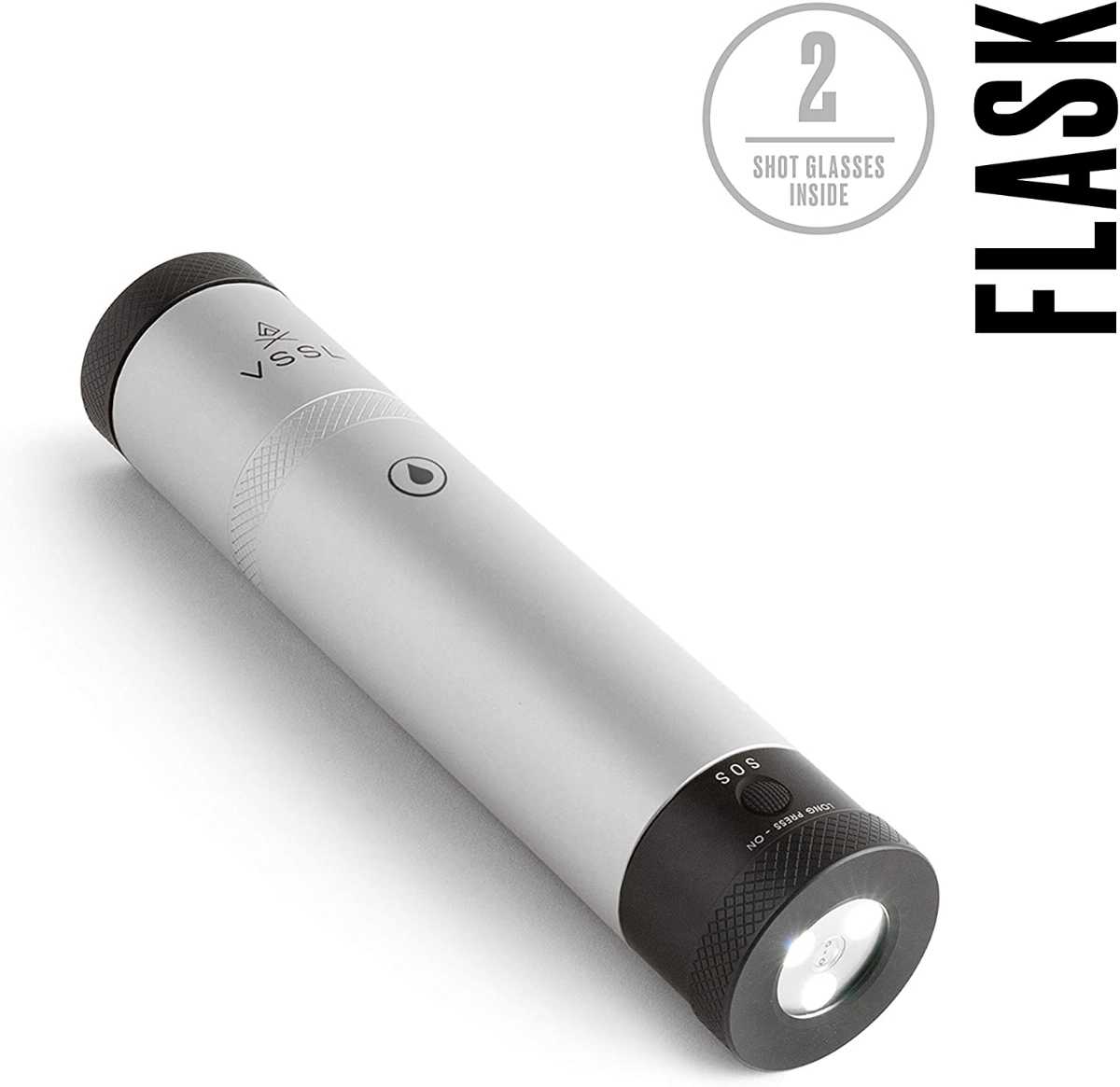 Perfect for your outdoor adventurers, this flashlight cum beverage holder is what you need for your next camping trip. The VSSL Flask is capable of holding 10 ounces of your favourite drink and comes with 2 collapsible stainless steel shot cups, one bottle opener, a compass, and a powerful LED flood beam flashlight. So, all the glamping enthusiasts start planing on your next adventure.
Cost: INR 5,710
Buy on Amazon: VSSL Flask Light, Polished Aluminum, x2 Stainless Steel Shot Cups
21. Video Recording Sunglasses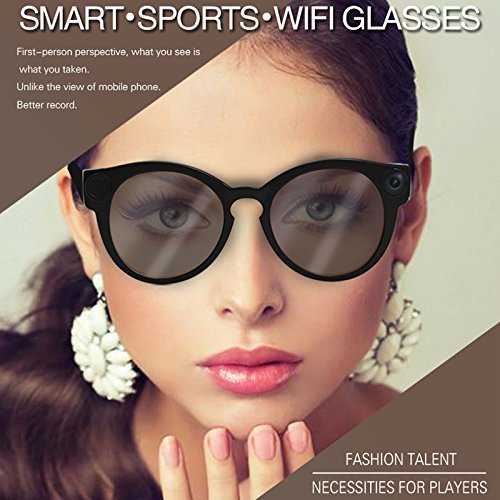 For those embarking upon an adventurous trip, this product is a must-have for you. It gets very difficult to capture or record challenging activities like treks, rope climbing, skydiving, bungee jumping, skiing, or other such adventures. Video recording sunglasses will help you videography your experience without you making any efforts. All you have to do is put them on and click on the video recording mode. You will be able to view, recall and save that adventure for blogs/vlogs or just as a memento.
Buy on Amazon: Fashionwu K11 Camera Sunglasses 1080p WiFi Mini Micro Cameras Polarized-Lenses HD Sports Video Recorder Camcorder
23.Wine Bag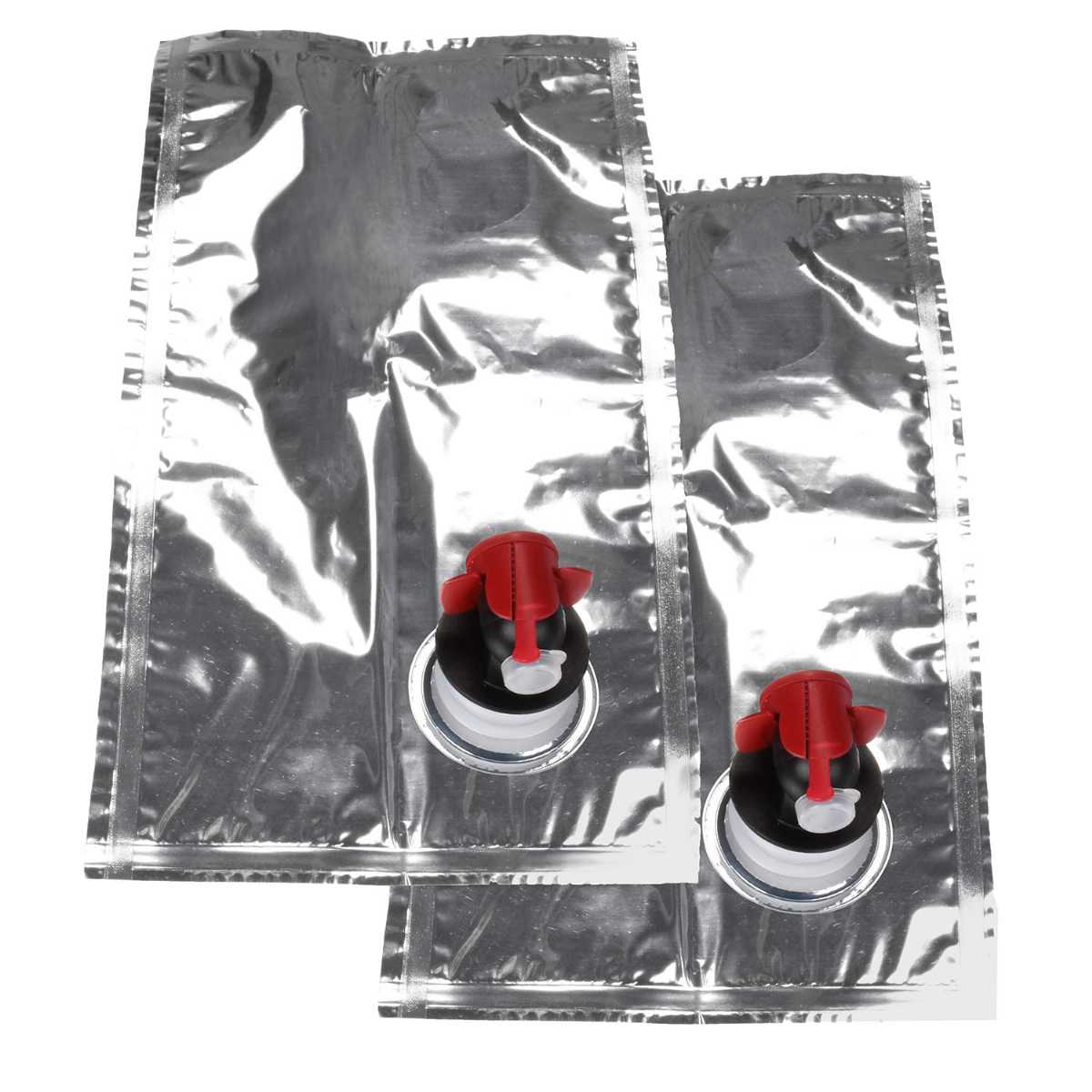 A wine bag is a practical wine bottle replacer that will help you easily take wine around without having the troubles of breaks, damages and leaks. For your out-of-town picnics, late-night wine cravings and travel parties, this pouch comes in handy. You'll be able to get rid of the woes of not being able to drink on your travels.
Buy on Amazon: 2 Pack Wine Purse Replacement Bags - 1.5L, BPA Free Reusable Refillable Wine Replacement Storage Pouch with Spout, Portable Wine/Drink Disposable Beverage Bladders, Perfect for Travel Camping Hiking
25. Ostrich Pillow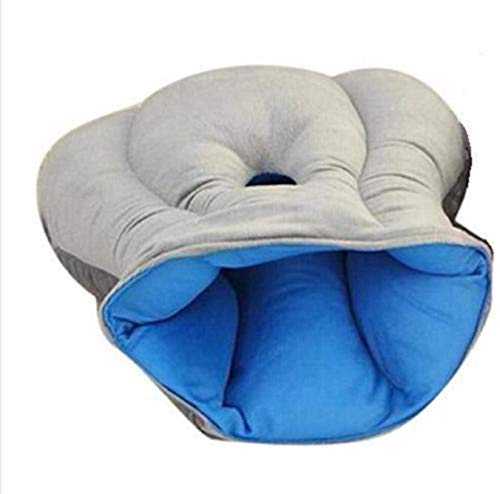 An ostrich pillow is one that helps you nap away to glory in the midst of your travel adventures. Flights, camps, treks, trains, or even at home, this pillow is pretty useful to cut off from the world in a jiffy and catch a quick sleep in peace. Quirky as it looks, it is sure to give you the comfort of your bed with its soft and comfy cushion textures, turning your head into a pillow.
Buy on Amazon: Nyrwana Turkey Nap Ostrich Pillow in Soft Cushion Comfort 1Pc
26. Solar-Powered Inflatable Light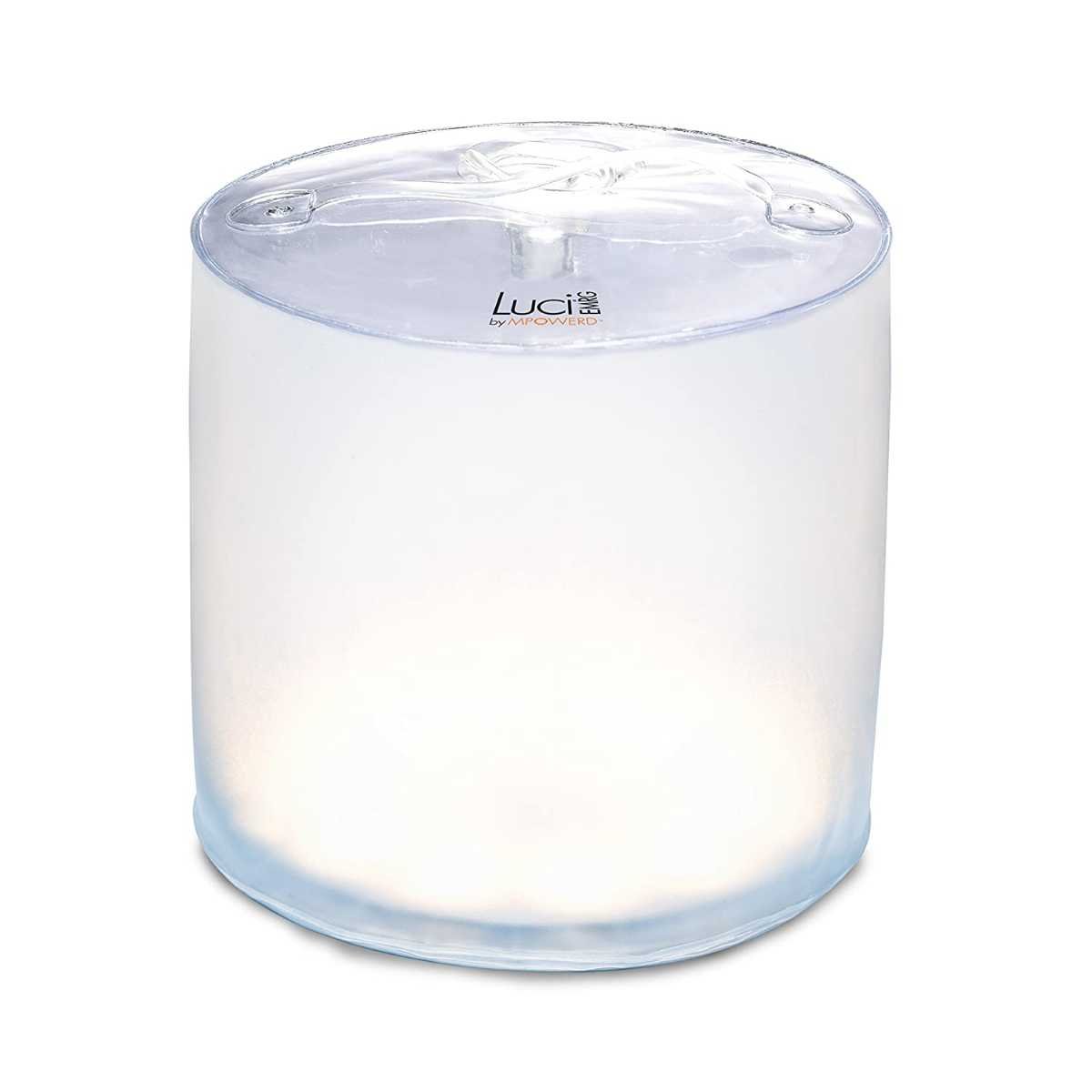 Turning into an ingenious source of light, solar-power inflatable lights are a very useful piece of travel gadget that will help you bring light to dark spaces. Charged by the sun, all you need is put it out under the sun and let it charge for later use. In an emergency, for camping, fishing, trekking or any other adventurous travel you undertake, this light turns your best friend during the darkest hours of your trip.
Buy on Amazon: Mpowerd Luci EMRG Inflatable Solar Lantern
27. Smartphone Breathalyzer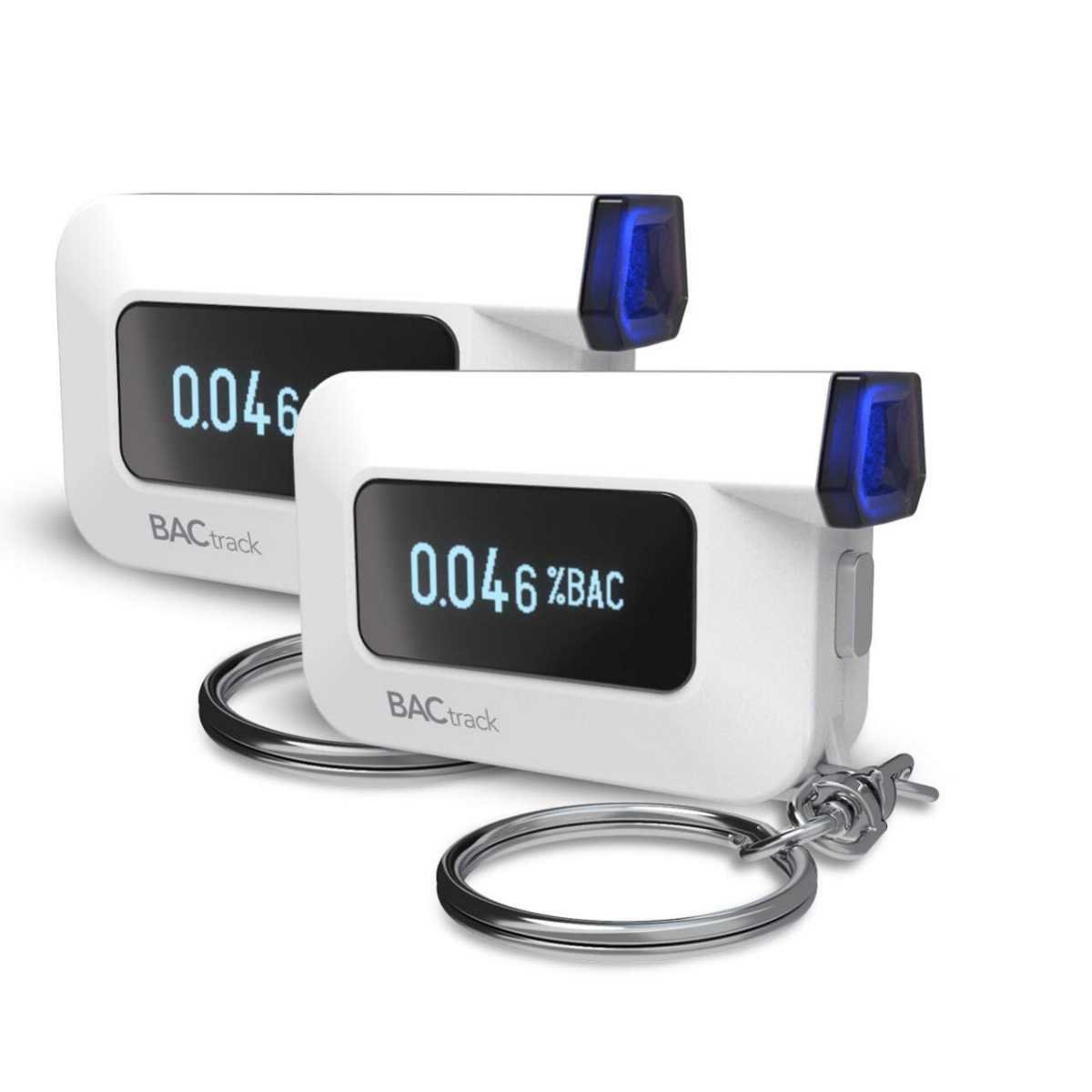 Want to know your blood alcohol content while you're travelling? A smartphone breathalyzer will help you do so. It may not be accurate enough l, but it does give you an estimate to know whether or not your consumption is going overboard. It's portable enough to carry around during social gatherings or other events. It will help you stay in limits and drink responsibly if you choose to restrict yourself (which you should). Drink smart and safe. It can be used by both Android and iOS devices.
Buy on Amazon: BACtrack C6 Keychain Breathalyzer | Professional-Grade Accuracy | Optional Smartphone Bluetooth Connectivity to iPhone & Android Devices (2)
Tell us in the comments below if there are other travel gadgets that have saved you in your adventures?