The Gulf Of
Thailand
is a haven for diving fanatics and snorkelers. There are many PADI certified instructors to guide you through your experience of snorkelling in
Koh Samui
. These are suitable for beginners as well as advanced certified snorkelers.  Each dive lasts for about 40 to 50 minutes, which is a lot of time to discover the jewels of the turquoise waters. 
Koh Samui beaches do not offer a wide range of snorkelling opportunities, but there are right spots around the island which offer a glimpse of tropical marine life. Koh Samui is an offbeat place for snorkelling. Swim with large schools of fish that pass through coves and deep canyons.  
Best Time to Go Snorkelling In Koh Samui
The best time to enjoy snorkelling in Koh Samui is from
December to February
, which is peak season due to calm seas and moderate temperatures. You can also visit during the hot season if you can bear temperatures above 30-degree celsius. September to November a strict no-no as the monsoon rolls in and the sea can be a bit unpredictable. Visibility is also not high during this time.
Best Places for Snorkelling In Koh Samui
1. Coral Cove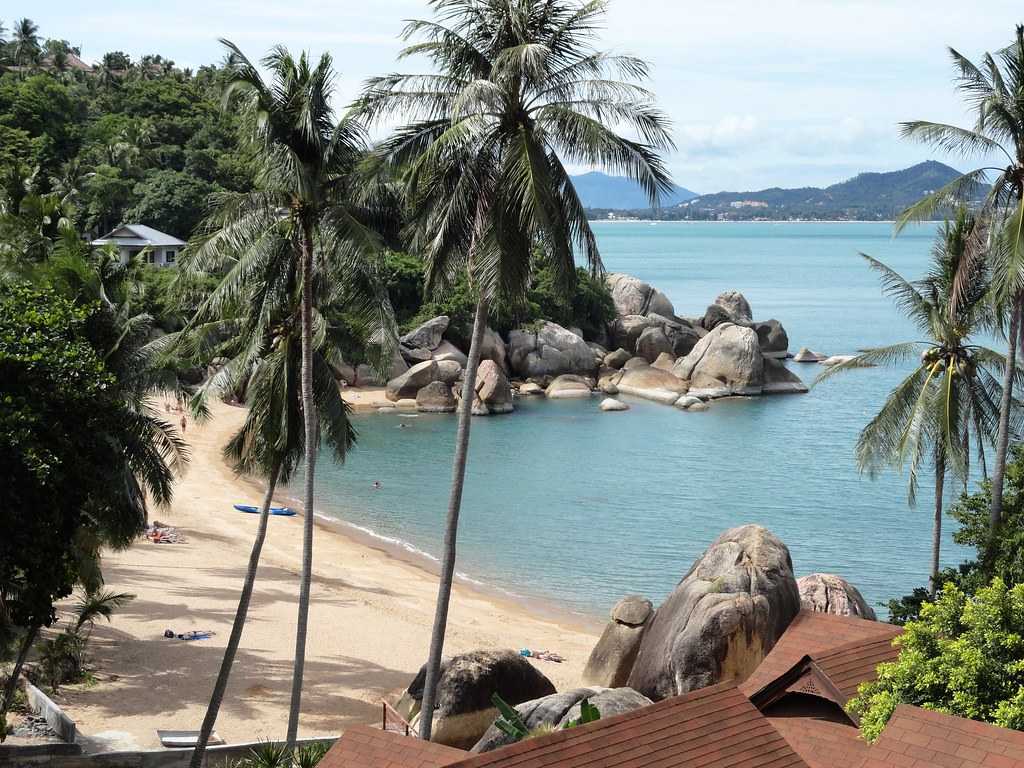 Coral Cove is a right place for beginners with the reefs very close to the beaches. You can directly enter the waters without any entrance fee. Hundreds of fish species can be seen with incredible colours and patterns. Visibility is moderate, and it is recommended that you bring your mask and reef shoes. There is rental equipment available like life jackets or flippers for about THB 100 per hour per person, similar pricing for snorkelling mask and security deposit is about THB 500. It features big boulders and rocks, explaining the name. Overall, it is a decent destination for snorkelling in Koh Samui. 
Location: It lies inside the area of Hi Coral Cove bungalow between Chaweng and Lamai. There will be a clear red sign besides the main road so you shouldn't have a problem in finding it. 
2. Silver Beach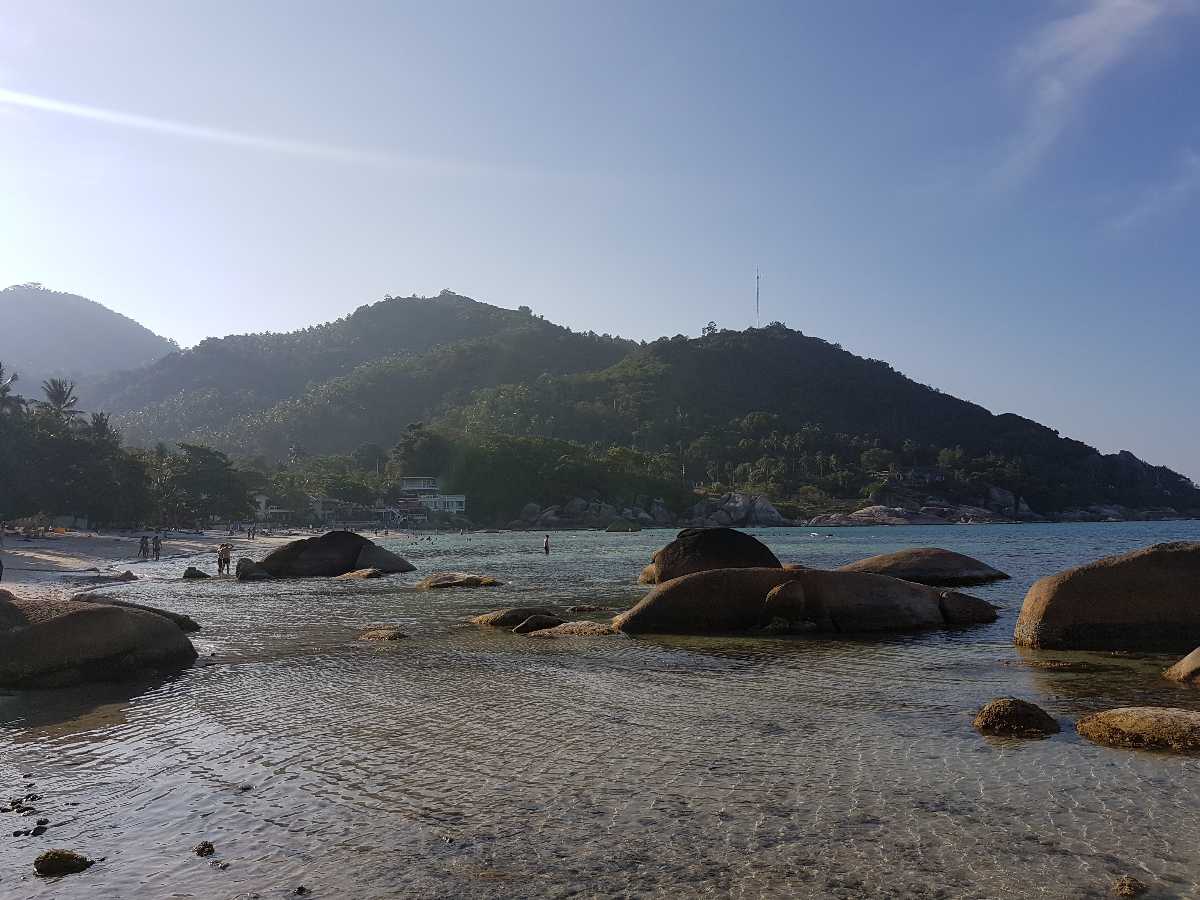 Thong Ta Kian also called Silver Beach or Crystal Bay, is considered to be the best beach in Koh Samui. It is located on the east side of the island. The sand is entirely white, and the water is clear and transparent. You can even see the little fishes swimming in the seas, so visibility for snorkelling in Koh Samui here is excellent. It is recommended to have at least necessary swimming skills. There are many facilities on the beach itself like massage parlours, sea kayaks for rent, food courts, resorts etc. 
Location: Maret, Ko Samui district, Surat Thani, Thailand. You have to pass through a resort to get there. There are no charges to enter.
Places to stay and eat: There are many good hotels and resorts which have been long established. Some excellent places for accomodation and eating are:
1) Crystal Bay Beach Resort
2) Silver Beach Resort
3) Thongtakian Resort
4) Crystal Bay Yacht Club
3. Chaweng Beach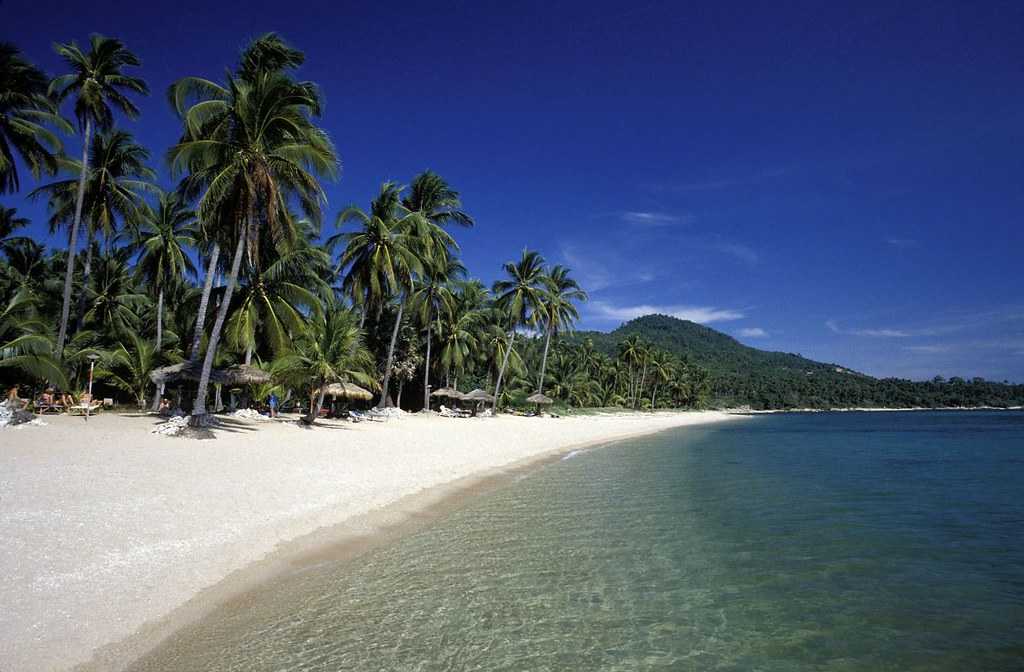 Chaweng Beach is the most popular beach on the island. Don't worry; it is super clean because the resorts on the beach keep it tidy. There aren't a lot of stones, so it is ideal for swimming and snorkelling in Koh Samui. There is a small reef just off the main beach and new sites around the rocks at the offshore islands which are close enough to reach by swimming. You can find small fishes, octopus, barracudas and different species of corals.
Don't miss out on the night parties at the beach! There are DJs, drinks, food and dance parties every night, and it is undoubtedly a memorable experience!
Location: Surat Thani, Thailand
Places to Stay: Some resorts and accommodation facilities are:
1) Nora Beach Resort and Spa
2) Amari Koh Samui
3) The Briza Beach Resort
4) Arc Bar Beach Resort
4. Taling Ngam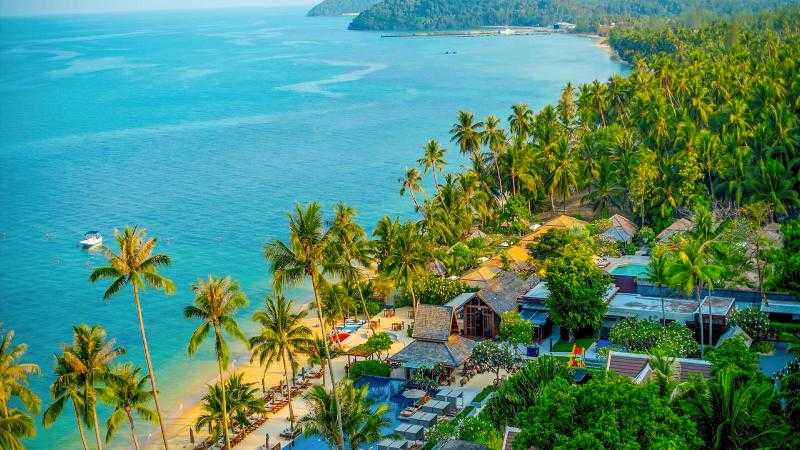 This is more of an off-track location and is less popular. But, that doesn't mean it has any less to offer. It is more adventurous as it is remote and not quite developed for tourism. It provides an excellent and raw side of the natural beauty of Thailand. There are many reefs and rocks at a small distance from the beach, which is perfect for snorkelling in Koh Samui. Visibility is quite good. The seafood restaurant on the beach serves delicious cuisines and is a must-try.
Location: Koh Samui District, Surat Thani, Thailand
Places to Stay:
1) Conrad Koh Tamui
2) Intercontinental Samui
3) Conrad Koh Samui Residences
5. Ao Phang Ka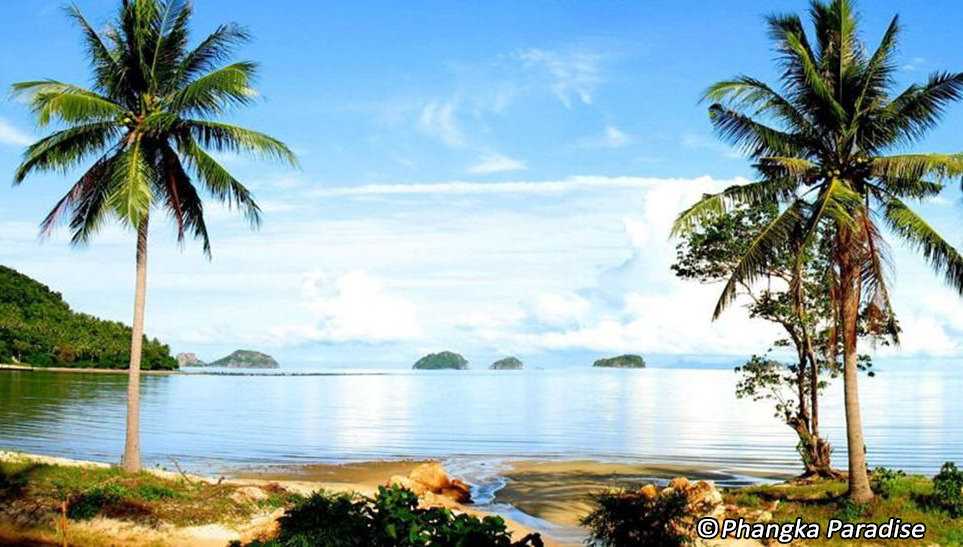 This beach also sees less crowd, which is excellent for a relaxing getaway. There is an excellent spot for snorkelling in Koh Samui in the secondary bay through the jungle. There is a vast diversity of plant life and marine creatures in vibrant colours and is excellent for photography too.
Location: It is located in the Southwestern part of Koh Samui in Surat Thani province
Places to Stay:
1)Coconut Villa Resort
2) Phangka Paradise Resort
3)Conrad Koh Samui
6. Koh Madsum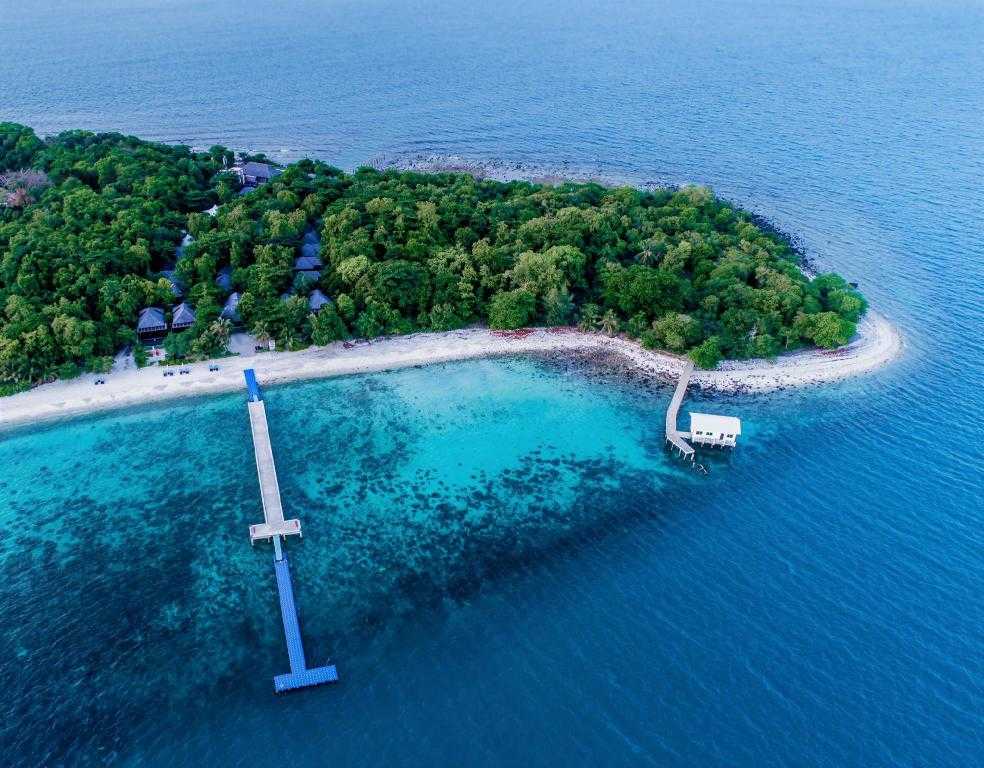 Pig Island can be reached by speedboat from Koh Samui. This provides an opportunity to experience an exciting, snorkelling adventure. There are various coral reefs in the way near Koh Tan which have a wide variety of marine life. Along with that, the water is bright blue, which means that visibility is excellent. You can have a lot of fun at Pig Island with kayaking, photography, delicious Thai food, and hanging out with the piggies at the beach! It is undoubtedly an Instagram-worthy location.
There are many speed boats you can book online, which makes the entire process hassle-free.
Location: South of Koh Samui, close to Coral Island
7. Koh Taen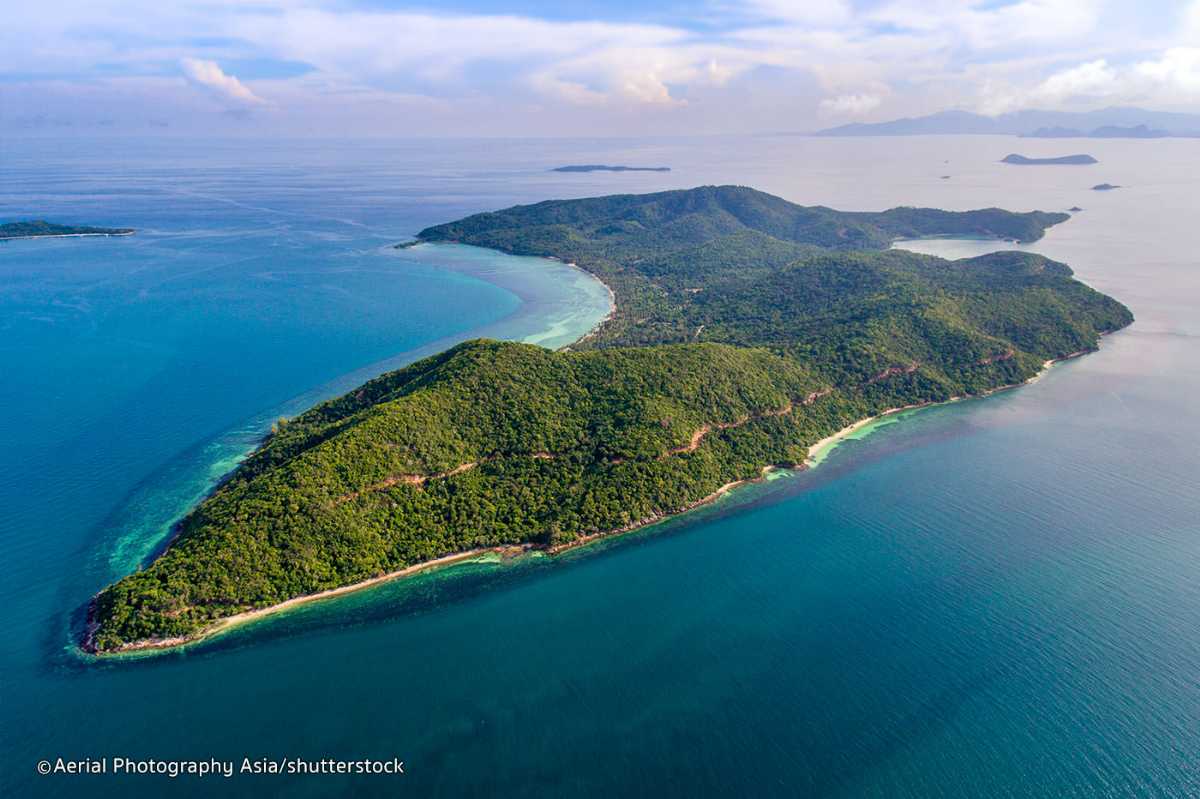 It is also known as Coral Island and can be reached through boats from Koh Samui. There is a full day trip to the island which offers a mix of activities like snorkelling, kayaking, cycling and trekking. There are various spots here that are ideal for snorkelling in Koh Samui where you can view the beautiful corals and fishes. You can find many different species of marine animals in the water like turtles, rays, sponges, tropical fish etc. Keep an eye on the small crevices and holes where you can find beautiful tiny organisms peeping. The time duration is 50 minutes approximately for each dive. The white sandy beaches are perfect for snorkelers.
Best Operators for Snorkelling in Koh Samui
1. Calypso Diving
Address: 27, Koh Samui, Surat Thani
Price: Packages start at THB 3,500
2. Asian Trails
Address: Bo Put, Ko Samui District, Surat Thani
Price: Packages start at THB 1525
3. Silent Divers
Address: 9/8 Moo 3 Bophut Ko Samui Ko Samui District
Price: Packages start at THB 2740
4. Tours Koh Samui
Address: 24/3 Moo 5 T. Bophut, Koh Samui
Price: Packages start at THB 2,010
5. Samui Boat Charter
Address: 24 Moo 1 Koh Samui Ko Samui District
Price: Packages start at THB 43,000
Tips for Snorkelling in Koh Samui
1. Equipment:
Snorkelling gear is available at most locations, so it is convenient and easy to use the ones provided by the guides. If you are a regular snorkeller and intend to use your gears frequently, then investing in them would be worthwhile. Right equipment are generally expensive, and if you are a seasoned snorkeler, you could either purchase it from your country of residence or
Bangkok
.
2. Budget:
Costs for snorkelling in Koh Samui are generally in the range of THB 2000 - 4000, or higher for more extended expeditions and Liveboard.
3. Caution:
It is best to exercise precaution while underwater and avoid touching any corals or marine creatures.
4. Sun Protection:
Applying sunscreen around 20 minutes before entering the waters is often recommended.
5. Note all Beginners:
Beginners should take special care to not wander too deep into the waters on their own, and carefully follow the instructions of the guide, and stay within their groups.
6. Weather Watch
: Avoid snorkelling in Thailand during rainy weather and in heavy currents.
There are many packages and tours available for you to engage in a proper adventure snorkelling in Koh Samui. You can easily book them online. Day Trips to the islands start from THB 2200 and can go up depending on the facilities provided.
Koh Samui is, in fact, an excellent place for many other sightseeing excursions so make sure you take part in these activities. Thus, snorkelling in Koh Samui shouldn't disappoint either. There is a lot to see and do here, so take a deep breath and dive into this beautiful adventure called Koh Samui! Bon Voyage!